The end of the year always brings about a time of reflection. After the past year of lock-downs and isolation, we were grateful to get to spend more time with family and friends (new and old!) in 2021. Something we had all taken for granted in the past.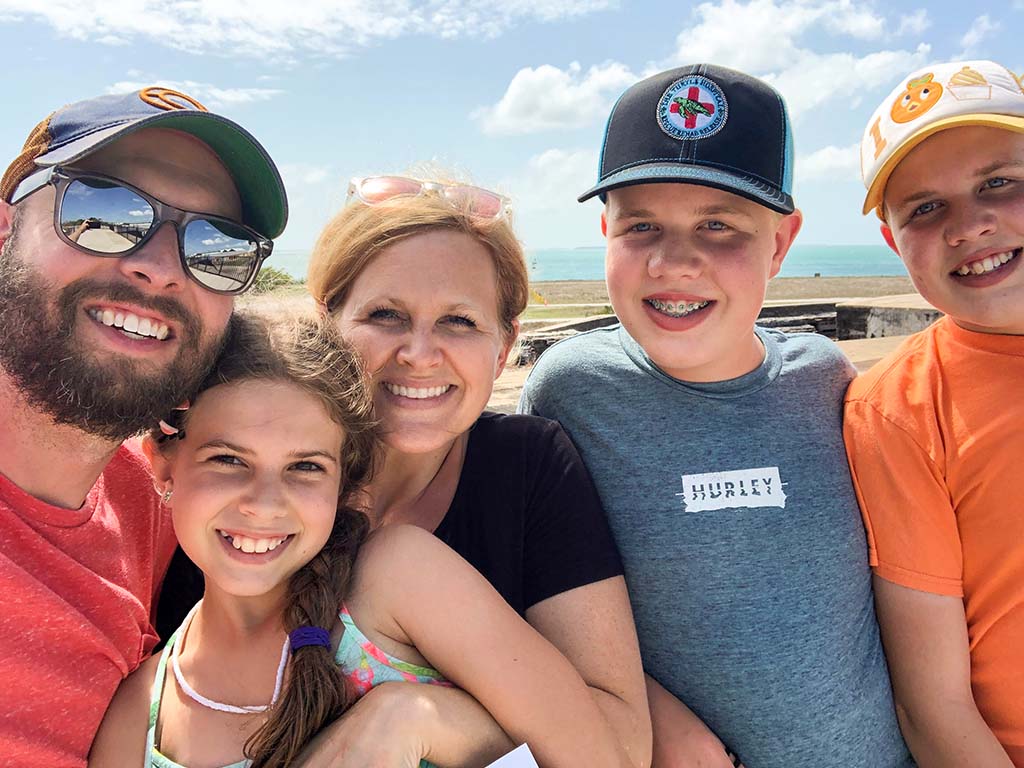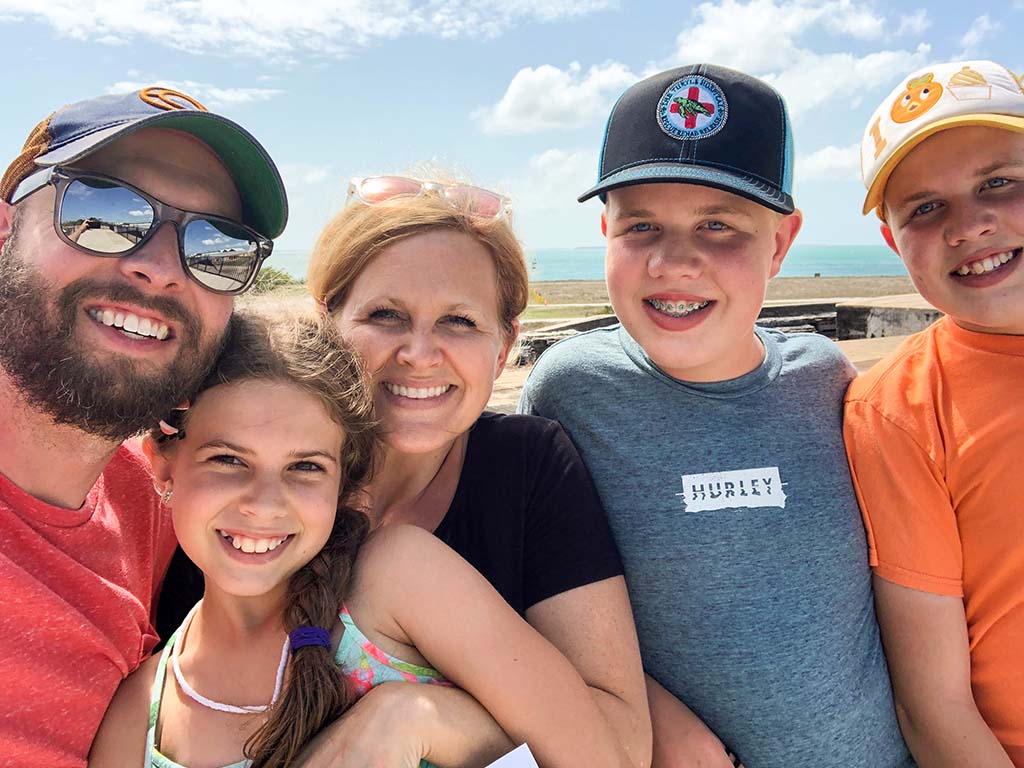 Some of the new groups and organizations that we became a part of this past year also welcomed new friendships and relationships into our lives. We also reconnected with many friends that we had lost touch with over the years and loved being able to pick up where we left off.
We are grateful for every person that our paths have intersected with this past year and know that God brings people into our lives during different times and for various reasons. For that, we are thankful and have learned to see the beauty in these changing seasons and embrace them instead of resisting them.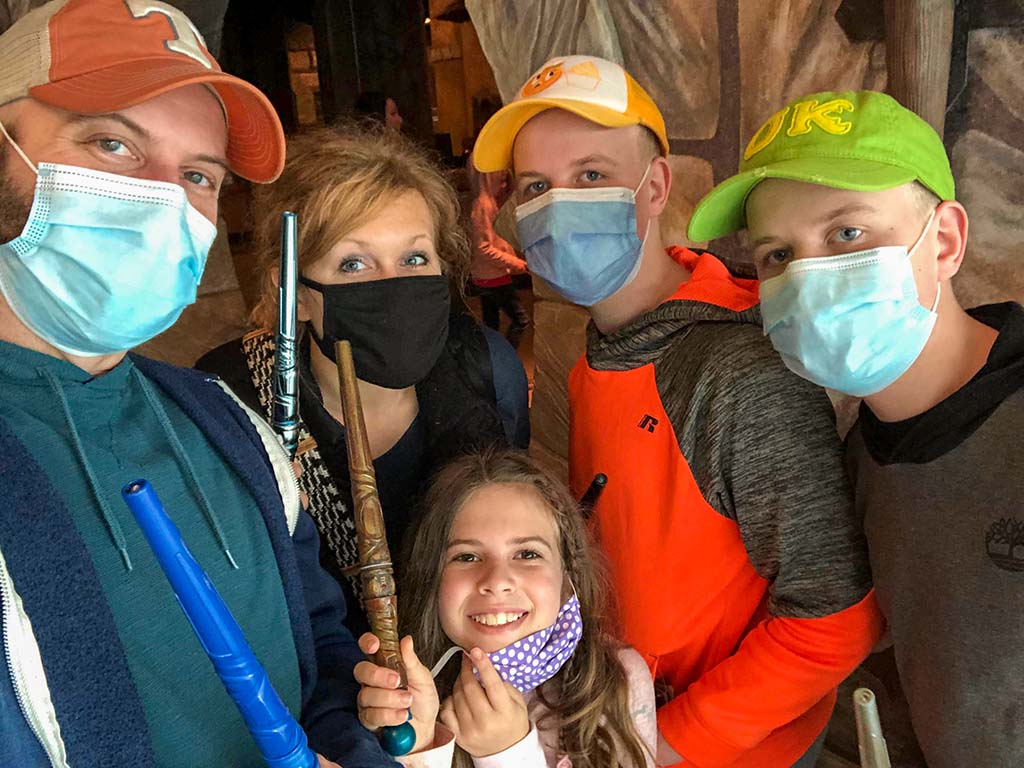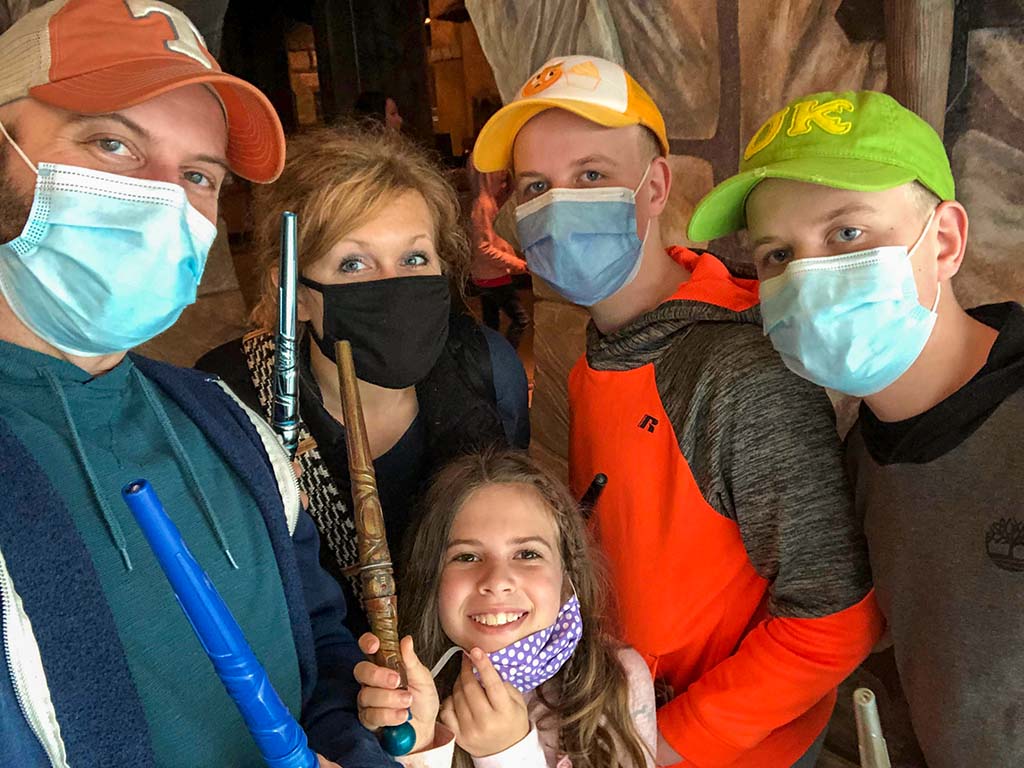 We watched this past year as precious family and friends welcomed new little ones into their lives and are reminded through their experiences how fragile and unpredictable life truly is. We are humbly reminded of the responsibility we have of raising a family. It is hard work – but every minute and every day matters.
We are far from perfect but it is in our awareness of our inability that God shows us that He doesn't expect perfection, but to simply show up every day and willingly let Him lead us. Our focus is to love and shepherd our family well, and in doing so, we are able to love others around us more wholeheartedly.
Family Updates
Starting our homeschool journey in 2019, we barely got our feet wet when the pandemic happened in early 2020 making everything in the world weird, including school routines. This current school year (2021-2022) brought a sense of a more consistent normalcy and we joined a new co-op in Knoxville this year that has been a great experience.
Jack and Eli
Jack and Eli are in 8th grade and became teenagers this year. They also passed me in height and are close to catching up with Matt as well. This past summer they went on a mission trip with Smoky Mountain Outreach and a local youth group and they came back with a new perspective in life, a desire to help others more, and an eagerness to grow in their relationship with God.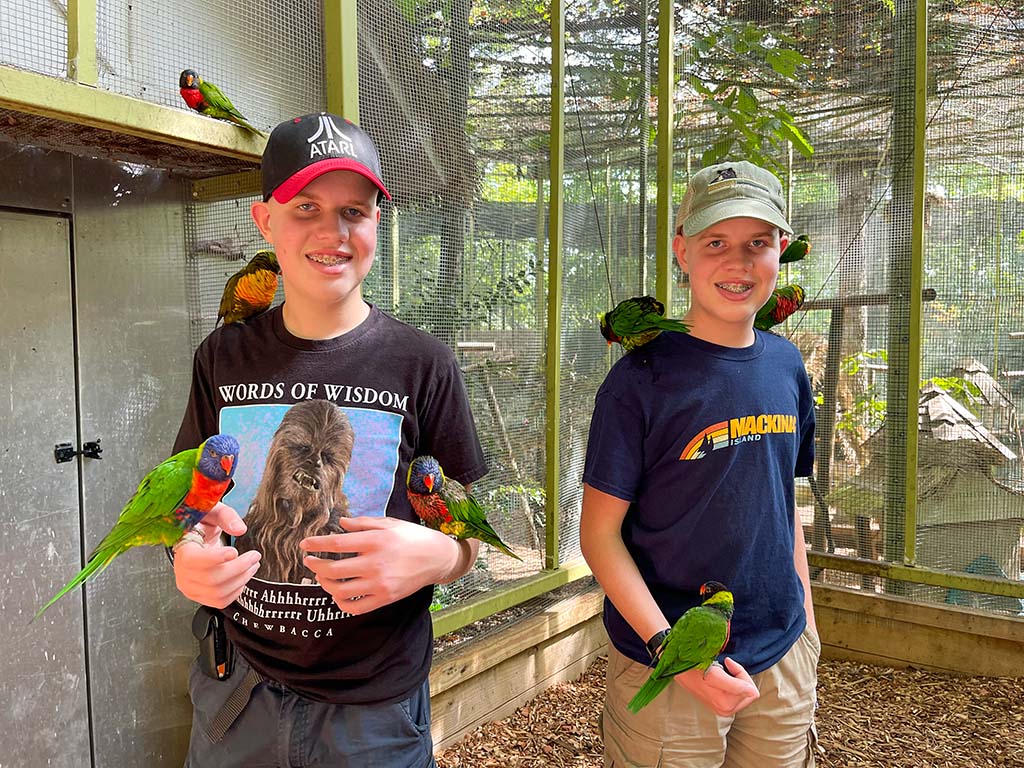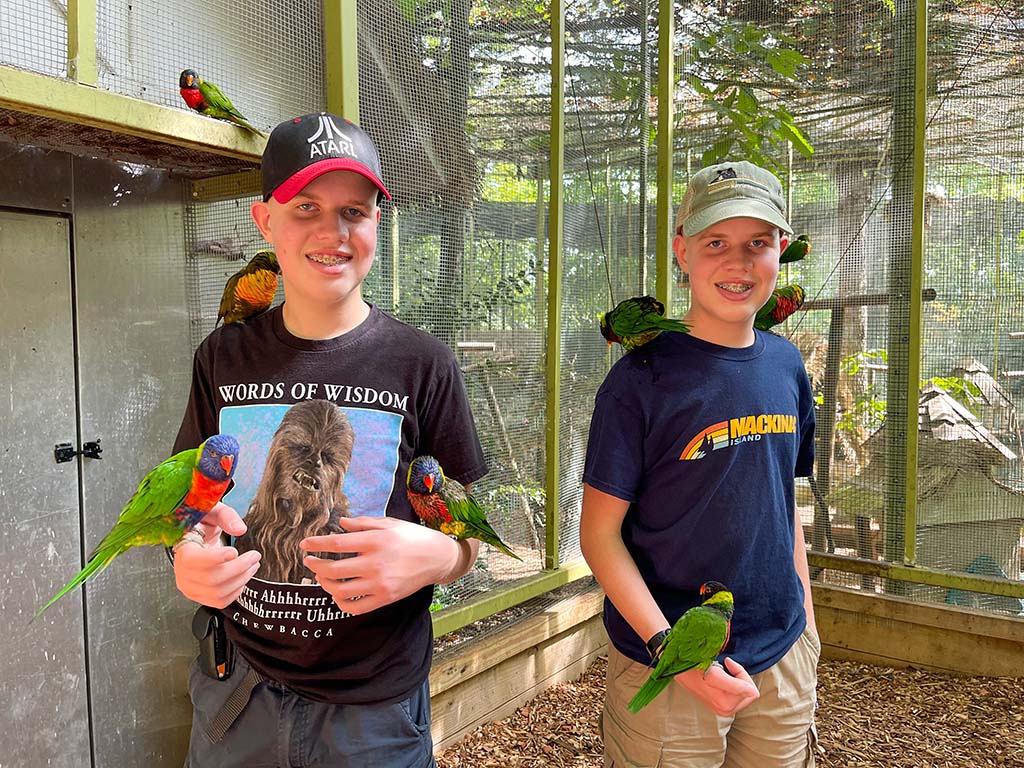 They make going to Bible studies and youth groups a priority in their lives and also enjoy trying new things. This past year they went to a tennis camp, did some fishing, went whitewater rafting and horseback riding, joined a shooting team, started mowing their Grandpa's yard, etc.
Maggie
Maggie is in 5th grade and turned double digits this year and is now 10 years old. She has enjoyed getting her feet wet into the performing arts this year. This past summer she participated in a church music/drama camp and also a summer camp that helps prepare children for trying out for musicals and performances.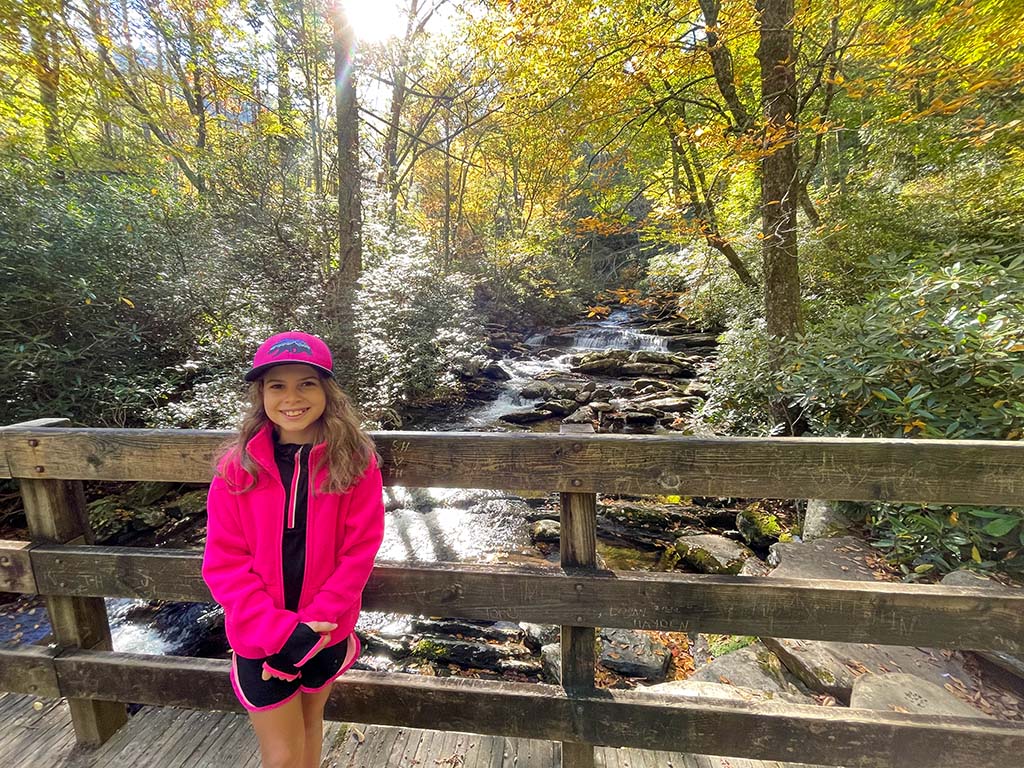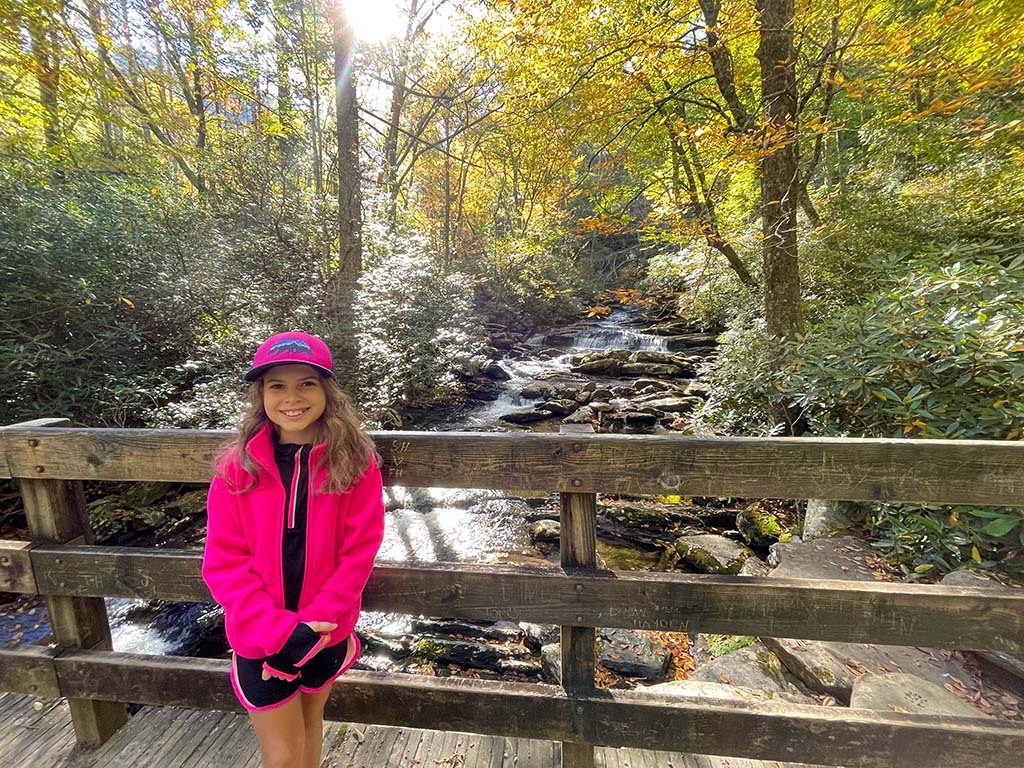 She got a role in her first production in the upcoming Primary Player's Musical, Matilda JR at the Clayton Center in January 2022. And will also be in another production in April with the Broadway Center for the Art's Disney Descendants Musical. She has enjoyed meeting new friends through these organizations and the summer camps, and loves getting to use her talents and gifts in these ways.
Michelle and Matt
This year Matt and I celebrated our 17th anniversary. While we have been through lots of challenging things over the years that life has thrown at us, we are so grateful to have another year together. We are thankful for our jobs and all the amazing people we work with and interact with on a regular basis.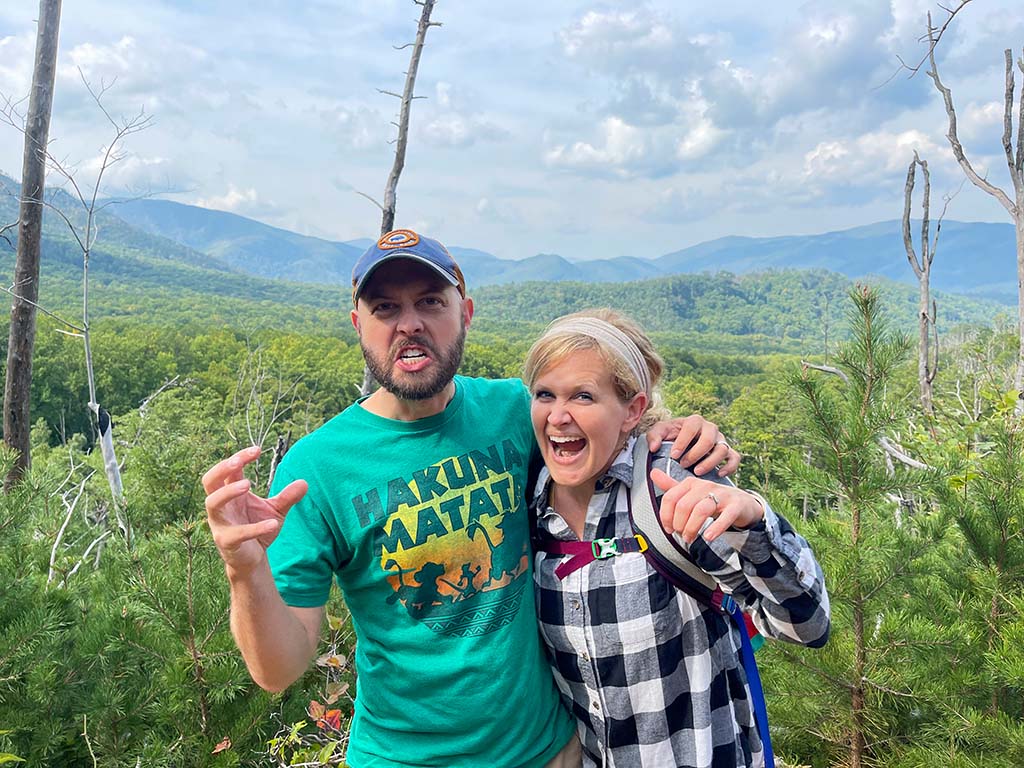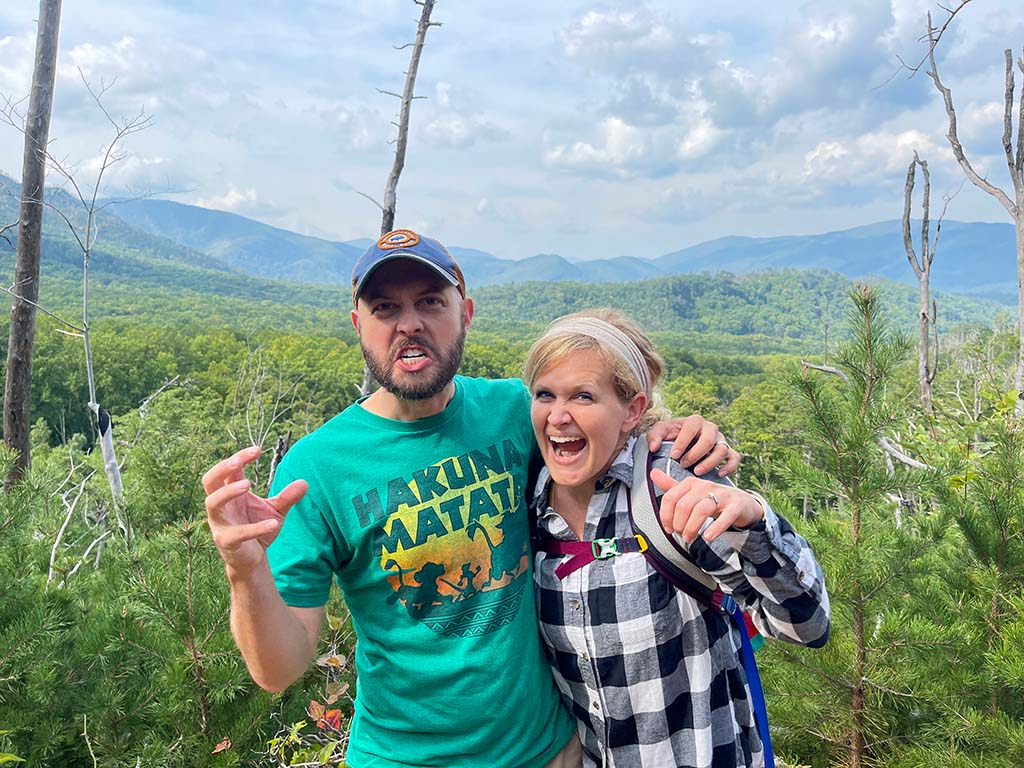 Matt and I both turn 40 next year and with every year we realize more and more how our days are numbered and that we want to spend our days and time in a way that really matters. In our marriage, our family, our work, our community…we want to live intentionally and make the most of our time.
Family Trips This Year
Once travel restrictions started to lighten after the first of this year, when we asked the kids where they wanted to go – they said "to see the cousins in Florida."
They sure had missed getting to see extended family so we decided to make the trek down to see them and spend a few days with them in the spring. We visited the Anastasia State Park beach area, visited the largest live Oak Tree in Florida (Cellon Oak) and had an epic nerf gun war. Fun family memories were made indeed.
Road Trip to Florida Keys and Everglades National Park
After spending several days with family, we headed south to the Everglades National Park and the Florida Keys. We had just wrapped up a Marine Biology unit for school, so we had lots of great places in this area to visit that tied into what we were studying.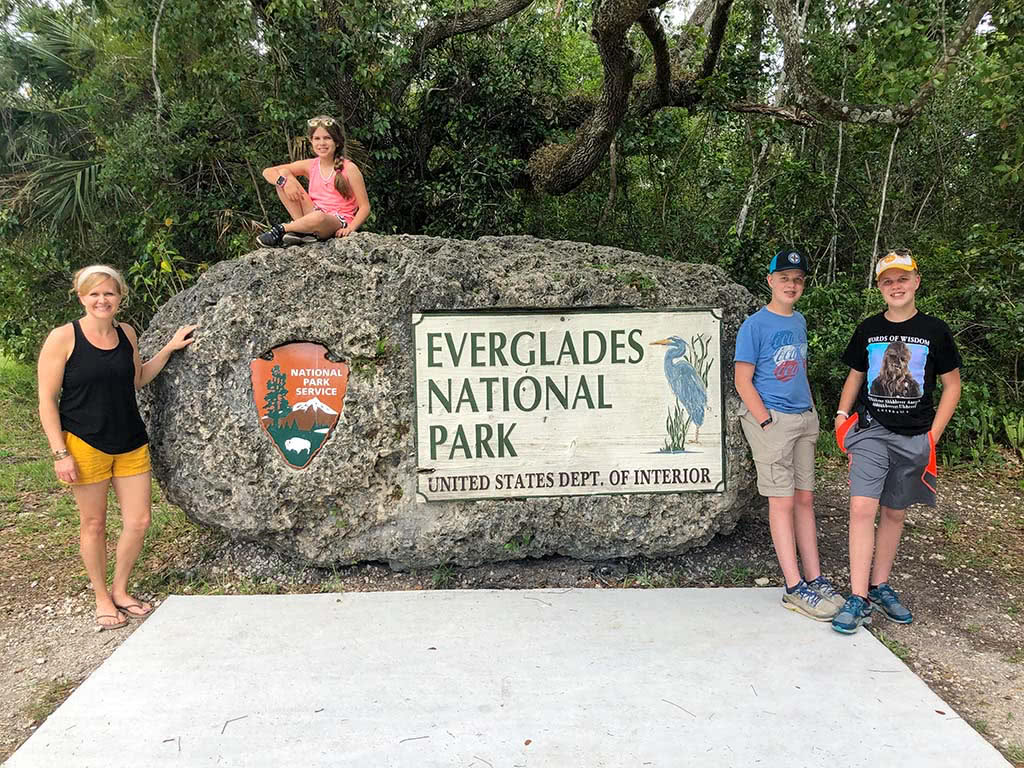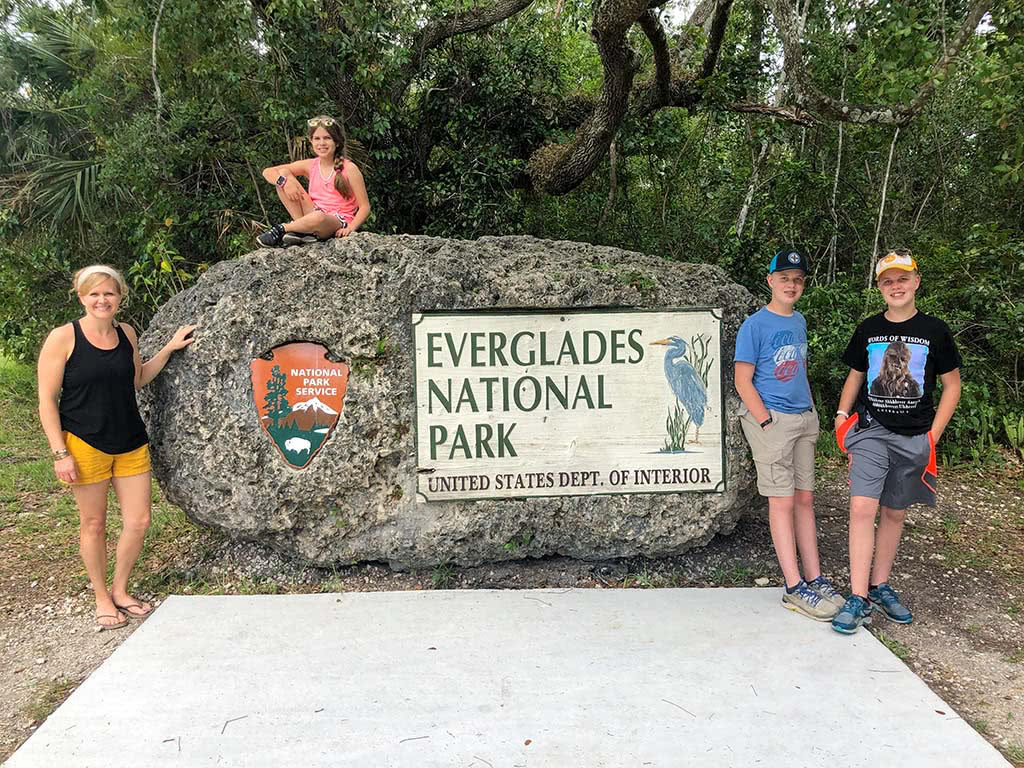 Some of our favorite things we did while we were there were: the Turtle Hospital, snorkeling at John Pennekamp Coral Reef State Park and the Theater of the Sea. And the Everglades, of course, were amazing! You can read more about our trip and the things we did in the Florida Keys here.
Road Trip to Niagara Falls, Cayuhoga NP, Lake Erie, Pittsburgh, and New River Gorge NP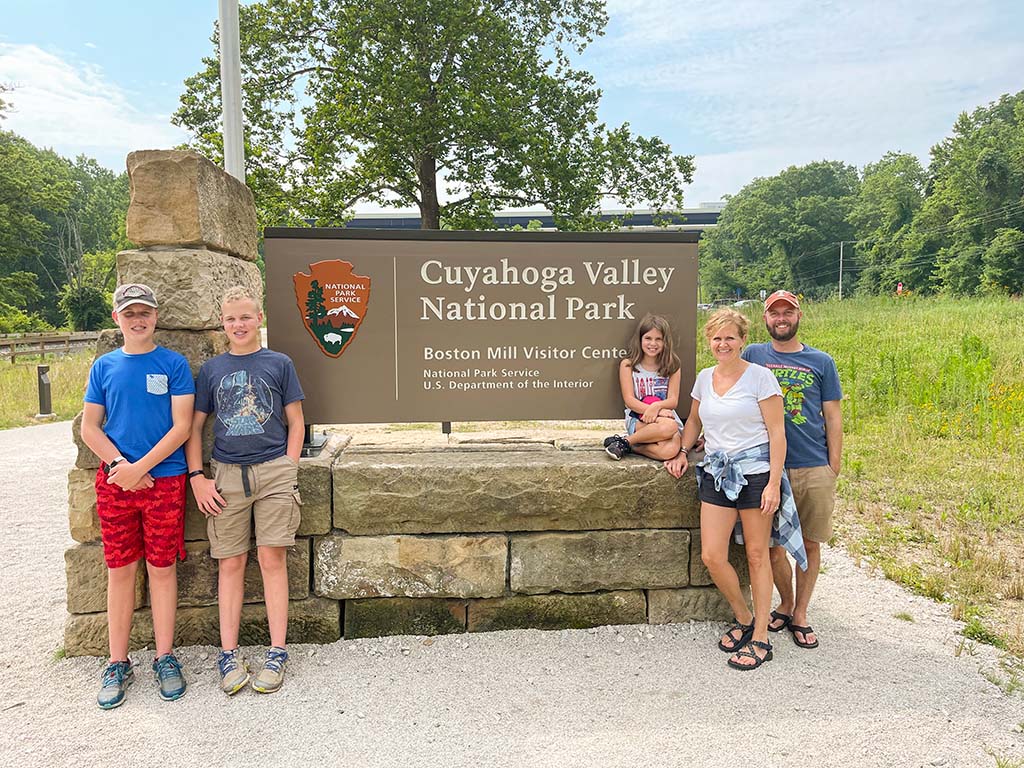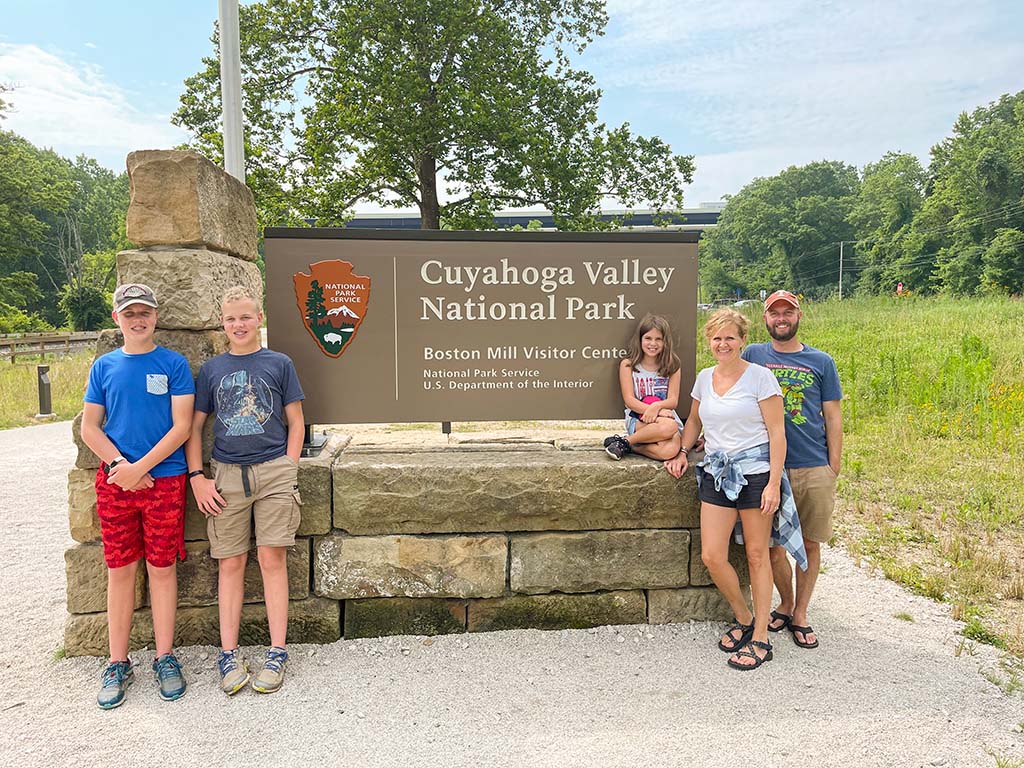 Over the summer break, we went up to Ohio for a family reunion around the 4th of July. It was great to catch up with everyone, laugh a ton and make new memories with them. Aunt Doris falling off the paddle board into the pond was by far the funniest thing ever. (Don't worry, she was okay, and she was a laughing about it, too!)
Since we were already in northern Ohio, we decided to trek over and visit Cayuhoga National Park near Akron, OH. From there we made our way up to Lake Erie and visited Presque Isle and then on to Niagara Falls where we rode the Maid of the Mist to the bottom of the falls.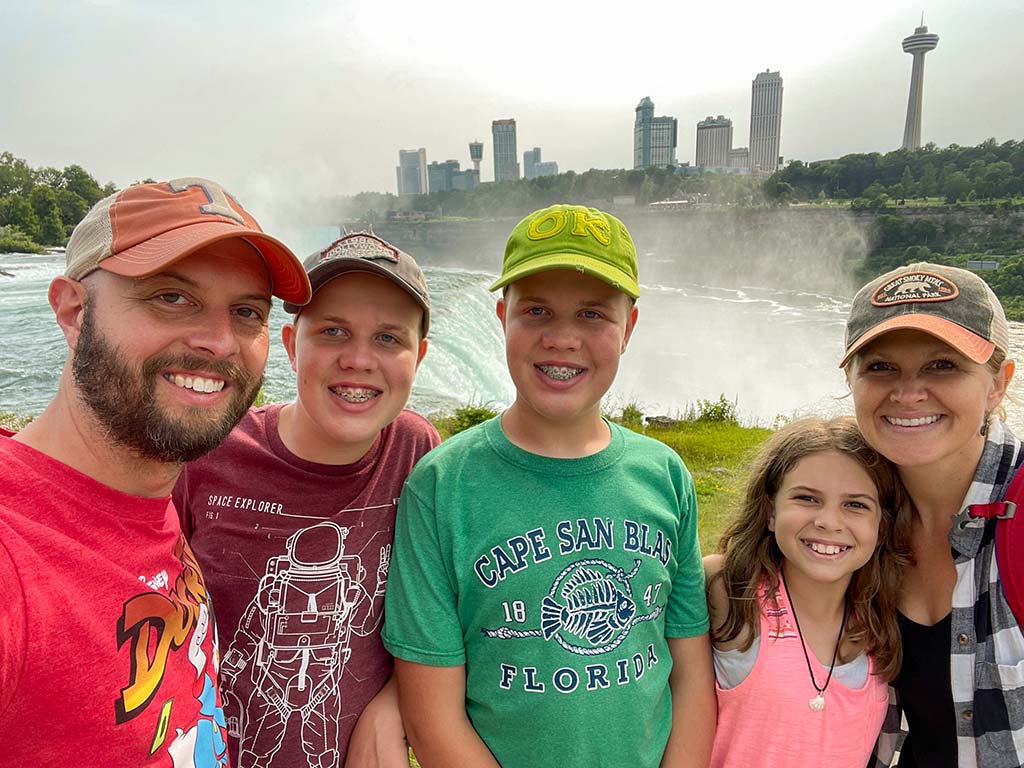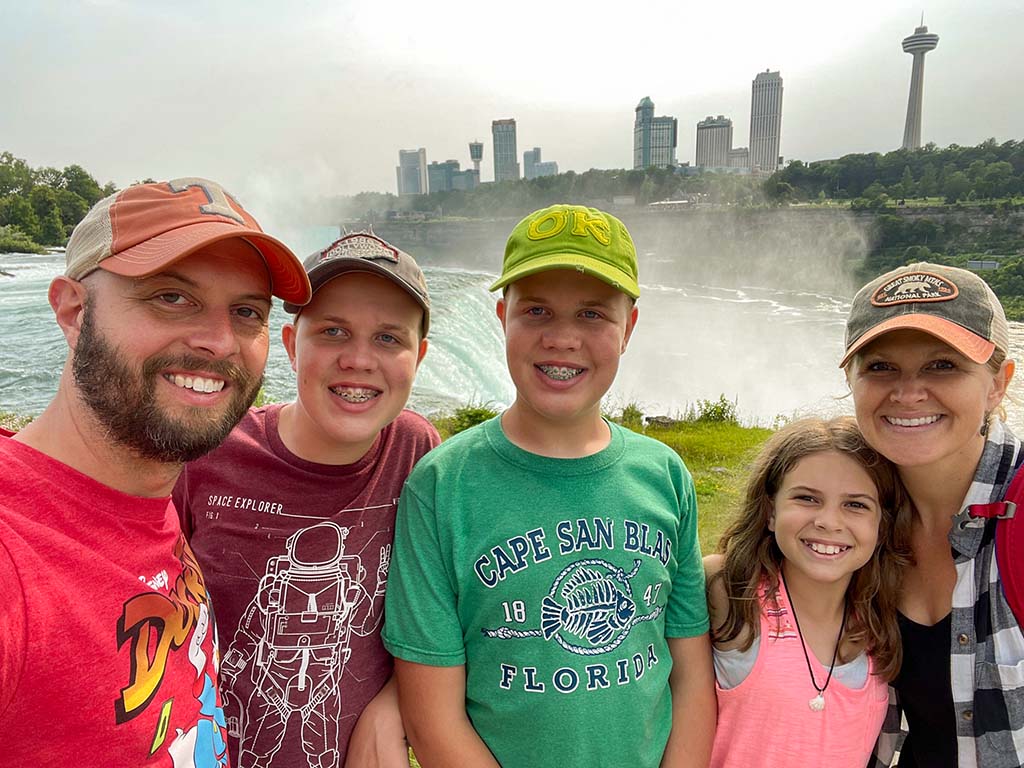 After that, we went to Pittsburgh and visited several museums and did some sightseeing around the city which was super fun – Incline Railway, museums, good food, etc. We also got to show the kids where my sister had her liver transplant at Children's Hospital of Pittsburgh.
On our way back home, we made one last stop at the newest National Park, New River Gorge in West Virginia. On our summer trip we hit a total of 6 states and checked the huge bucket list item of Niagara Falls off our list and added 2 new National Parks to our list. You can read more about our trip here.
Local Fun
While external circumstances kept us closer to home for the majority of this year, we were able to make it up to the Smoky Mountain region where we still find so many fun things to do.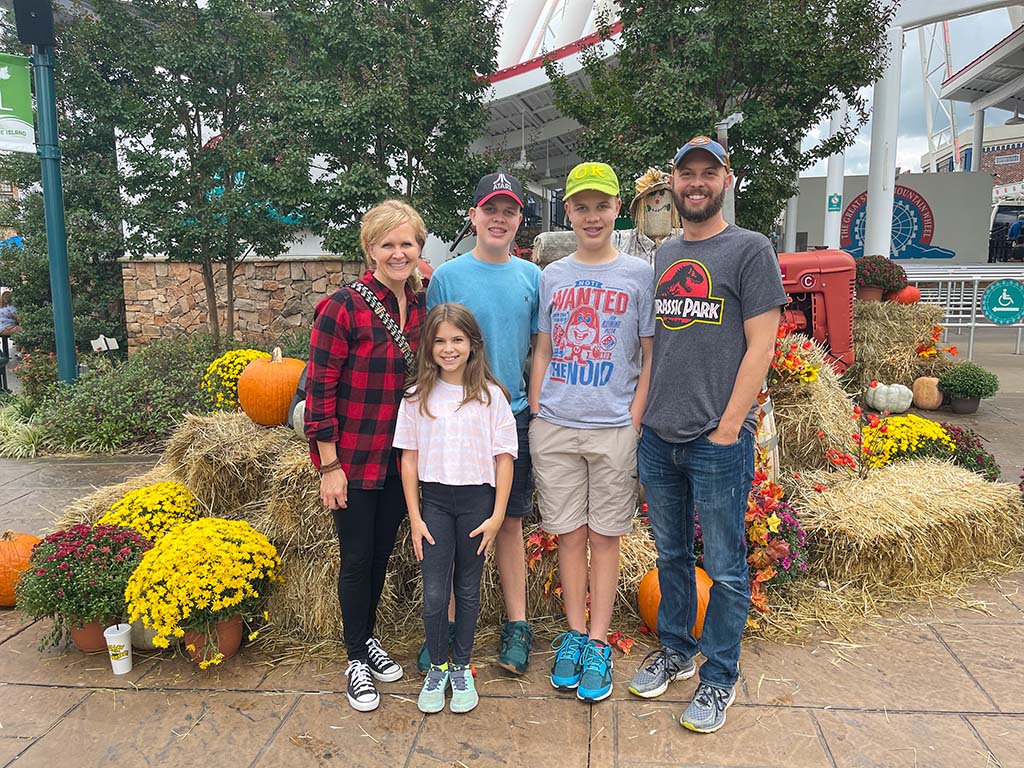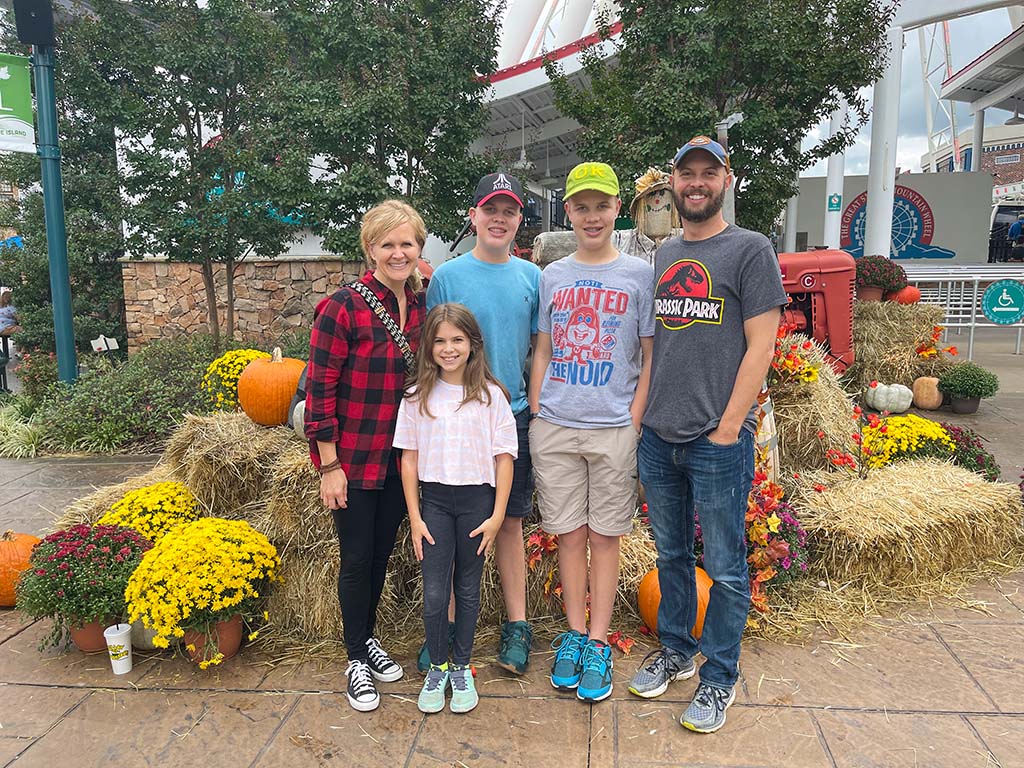 Here were a few of our local family favorites:
Smoky Mountain Alpine Coaster
MagiQuest
Anakeesta
Outdoor Adventures
Our involvement and commitment to some new activities in our life (as well as some other unexpected life situations) kept us from getting out to explore the outdoors as much as we would have liked this year. Sometimes life has a way of making you sit still for a bit and that's okay.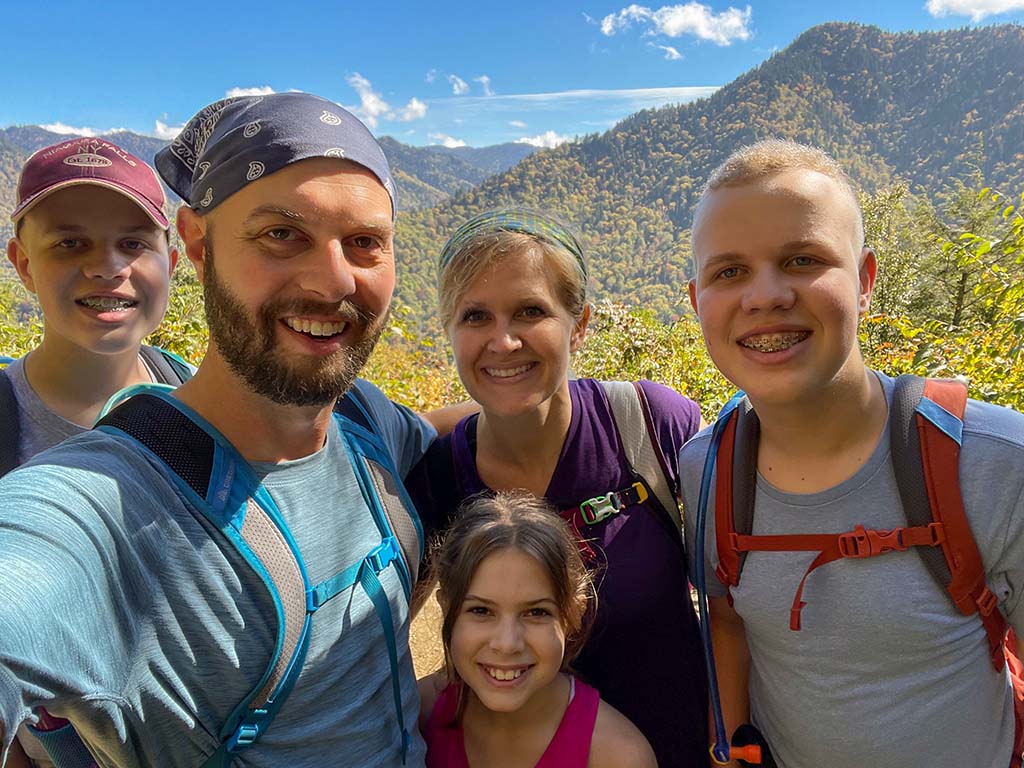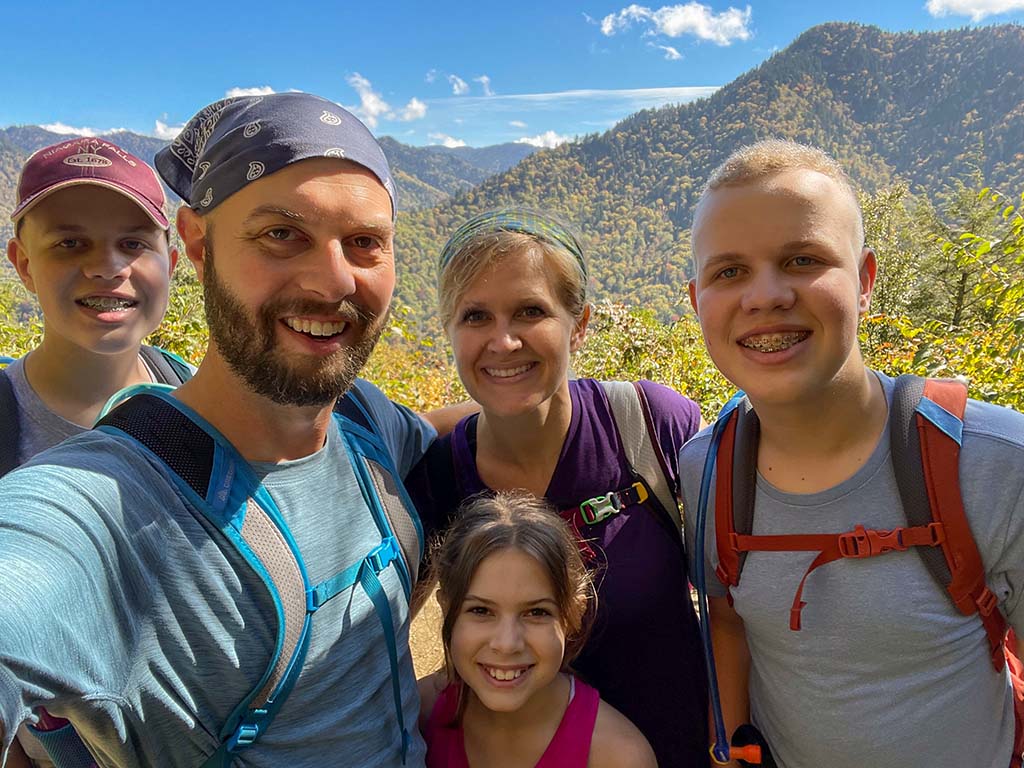 We did manage to hit a few new trails (John Ownby Cabin, Chimney Tops, and Ramsey Cascades) and visited a few old favorites as well.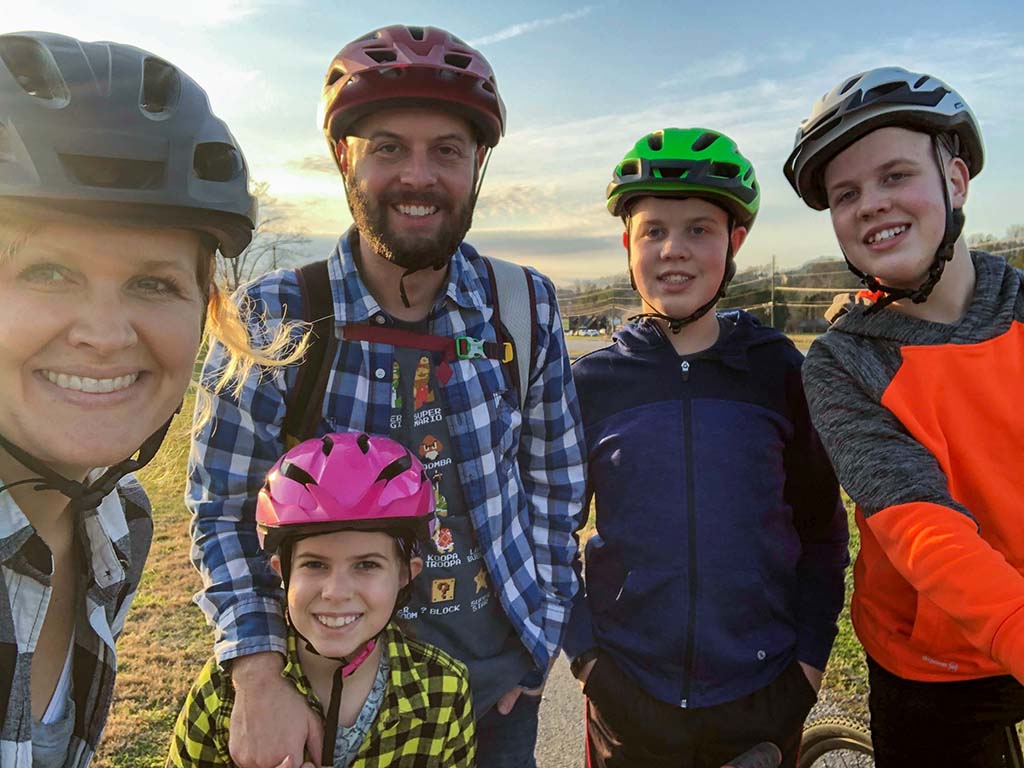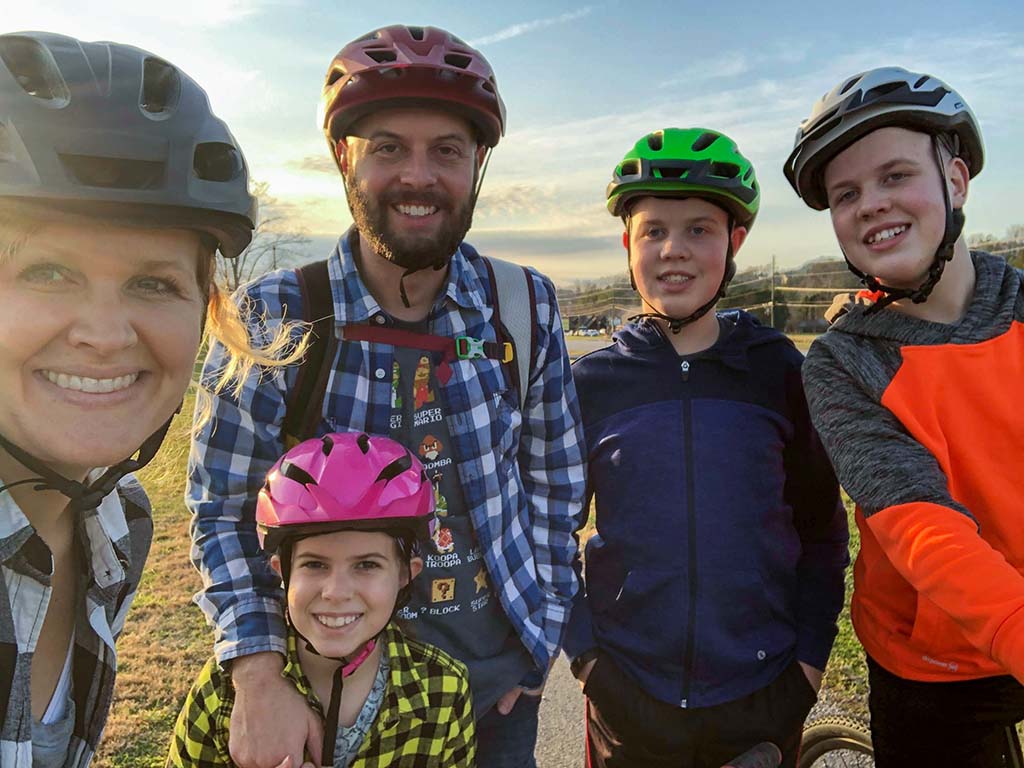 We also biked some of our favorite local trails and also had a few picnics and played in the river in some of our favorite spots in the Smokies, like Metcalf Bottoms.
Organizations we supported this year
As a family, we are always on the lookout for organizations to learn more about and support either through raising awareness, volunteering, or giving of resources. This past year we were able to support the following organizations and initiatives:
A New Beginning in 2022
While 2021 was far from perfect, we realize that we still have so much to be grateful for. We look toward 2022 with optimism.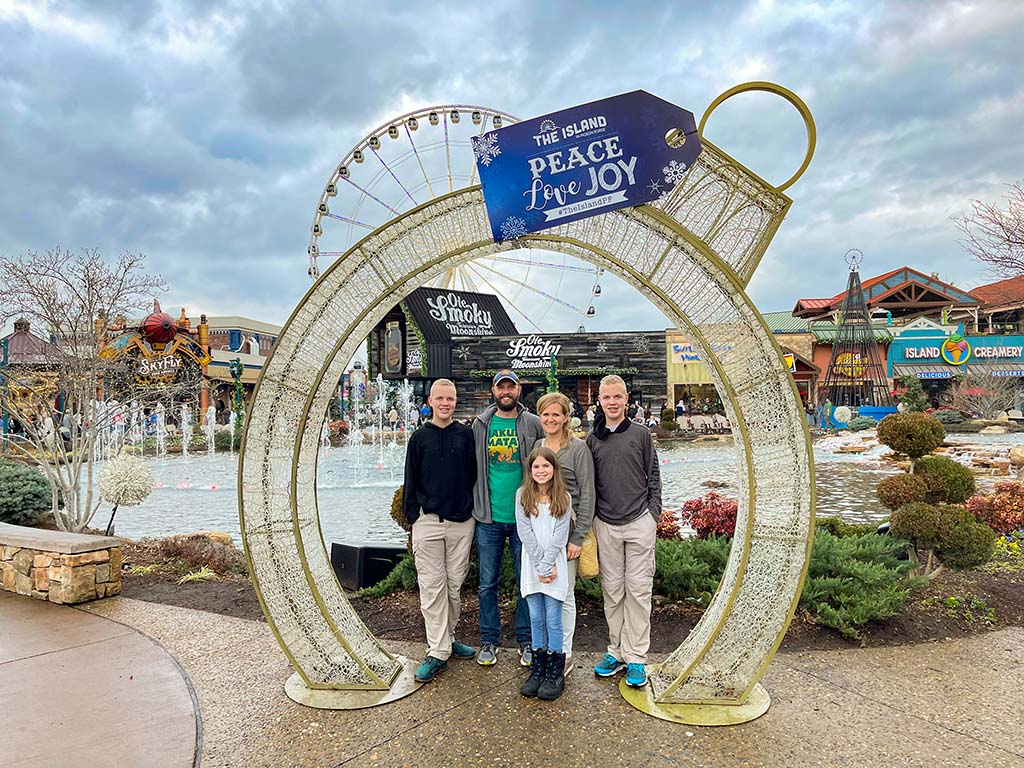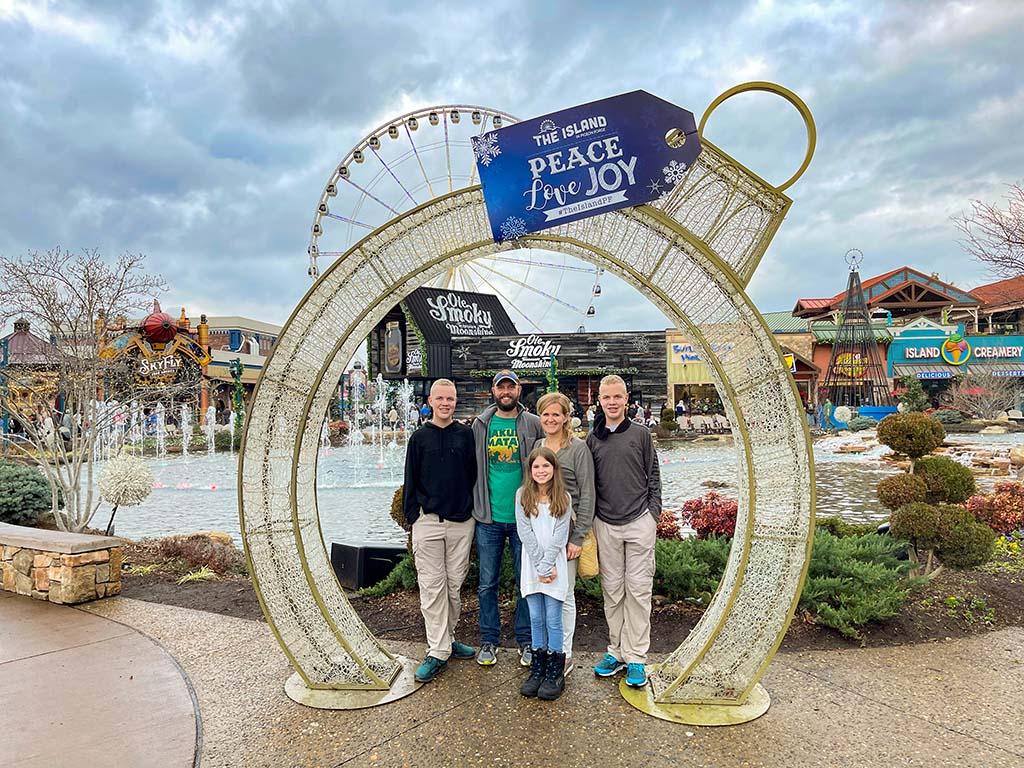 As you reflect on 2021, you may be saying goodbye to a year that didn't go as you had hoped, but are ready to optimistically welcome a new year with new opportunities. Or maybe it was overall a good year and you're simply taking time to reflect and express gratitude for the many blessings in your life.
No matter how you are finishing out this year, we all have a brand new year ahead of us…a new beginning. Let's remember to take time this next year to live each moment and each day with a fresh perspective – days that are filled with opportunity and promise.
A new beginning! We must learn to live each day, each hour, yes, each minute as a new beginning, as a unique opportunity to make everything new. Imagine that we could live each moment as a moment pregnant with new life. Imagine that we could live each day as a day full of promises. Imagine that we could walk through the new year always listening to a voice saying to us: "I have a gift for you and can't wait for you to see it! Imagine!"

– Henri Nouwen