How Big is YOUR Brave?!?
If there is one thing we believe wholeheartedly in our family… it's living a life with purpose and intentionality! We only have one life to live and we definitely don't want to allow fear to keep us from living a life with no regrets!
And sometimes chasing after your wildest dreams requires us to overcome voices of fear and tap into that inner courage to do things that might seem a little scary at times!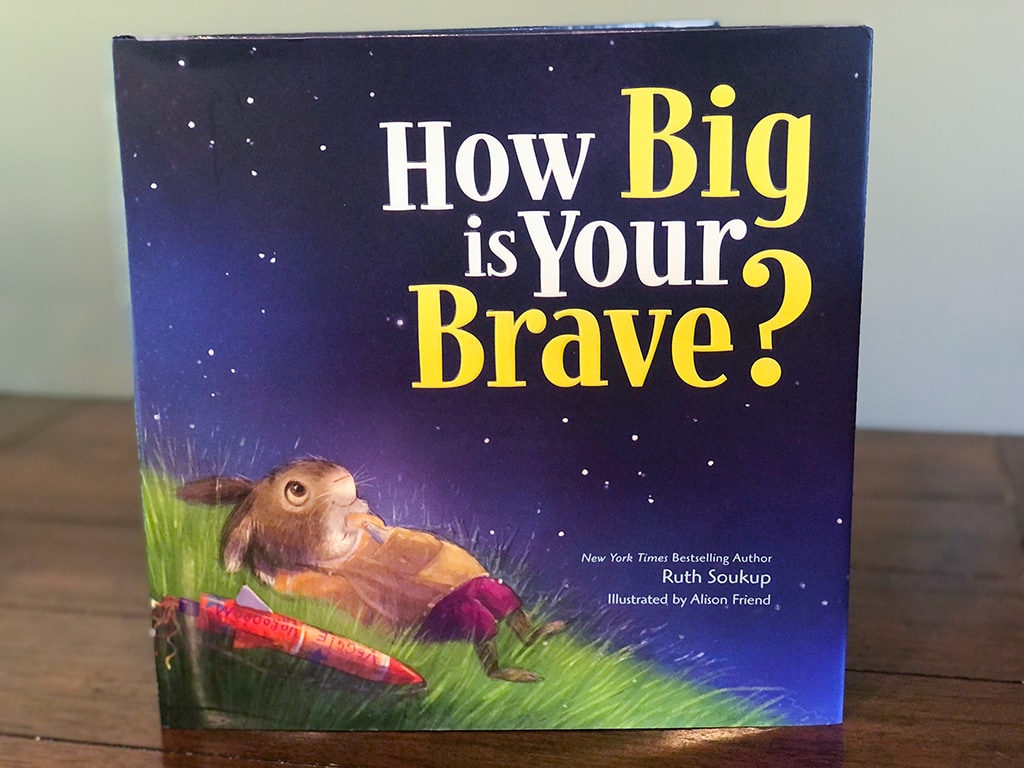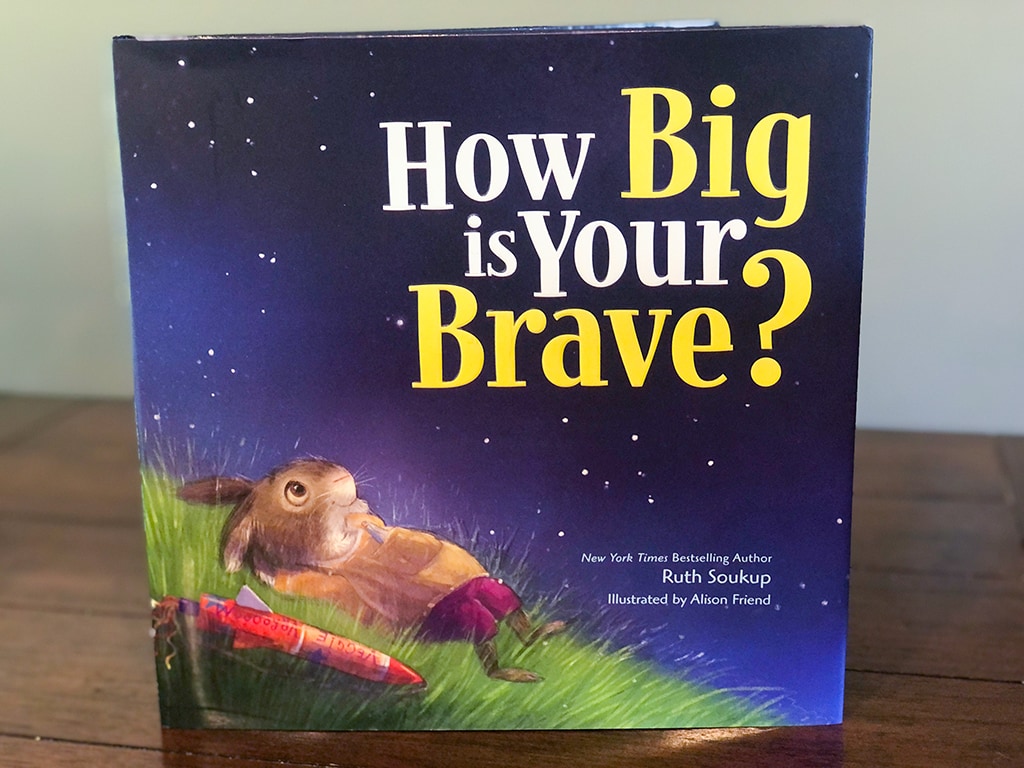 *This post may contain affiliate links (which means if you make a purchase after clicking a link we may earn a small commission but it won't cost you a penny more!) Read our full disclaimer.
We recently received a copy of Ruth Soukup's "How Big is Your Brave?" and we absolutely LOVE the message this book shares with children of all ages (and adults for that matter!)
Read on to learn more about this incredible book and its powerful message of tapping in to your inner courage and learning how to be BRAVE!
Disclaimer: I received a copy of How Big is Your Brave? in exchange for my honest review. All opinions expressed are my own or those of my family.
5 Life Lessons from "How Big is Your Brave?"
The main character in the book "How Big is Your Brave?" is a little rabbit named Zippy that has BIG DREAMS of going to space as an astronaut one day.
As the story progresses, she runs into several obstacles along the way that ALMOST keep her from pursuing her dream of going into space. There are several life lessons that we can learn from Zippy's experience in this fun and engaging story.
1. Taking the first step can be REALLY scary
While her little brother Gus doesn't share the same dream as Zippy, he quickly becomes a voice of encouragement in her life as she considers signing up for the town's "Space Camp."
Initially she is a little intimidated by the "bigger" critters signing up for the camp, but after a little coercing, Gus urges her to sign up as a step in the right direction for the big dream she has in her heart.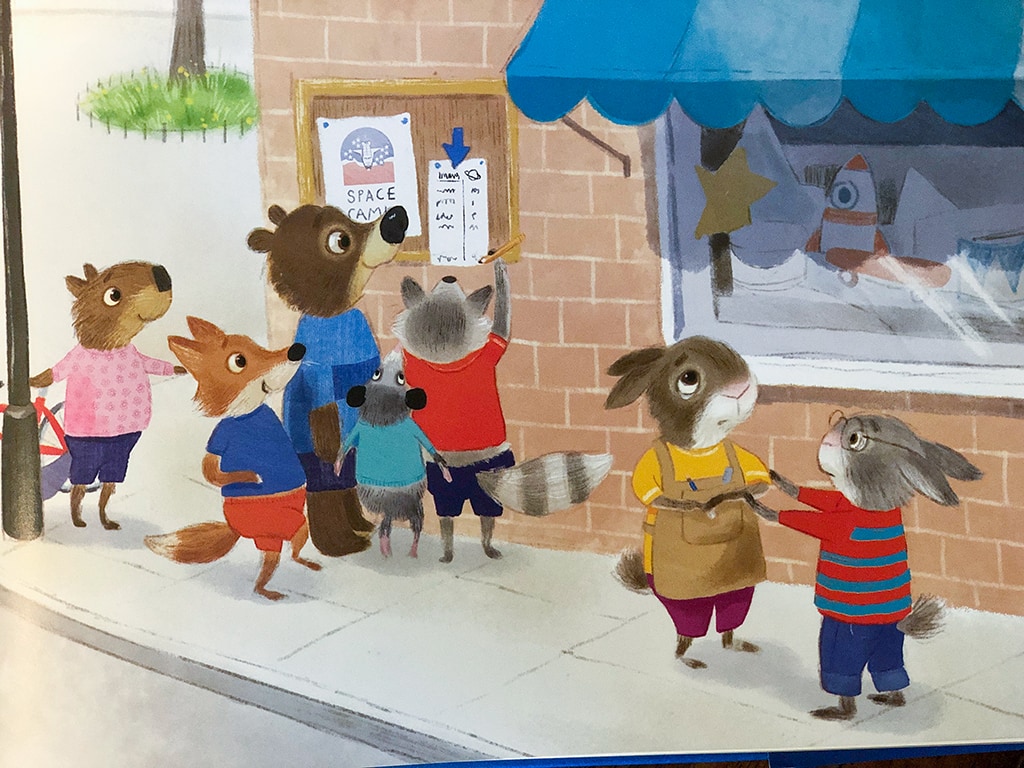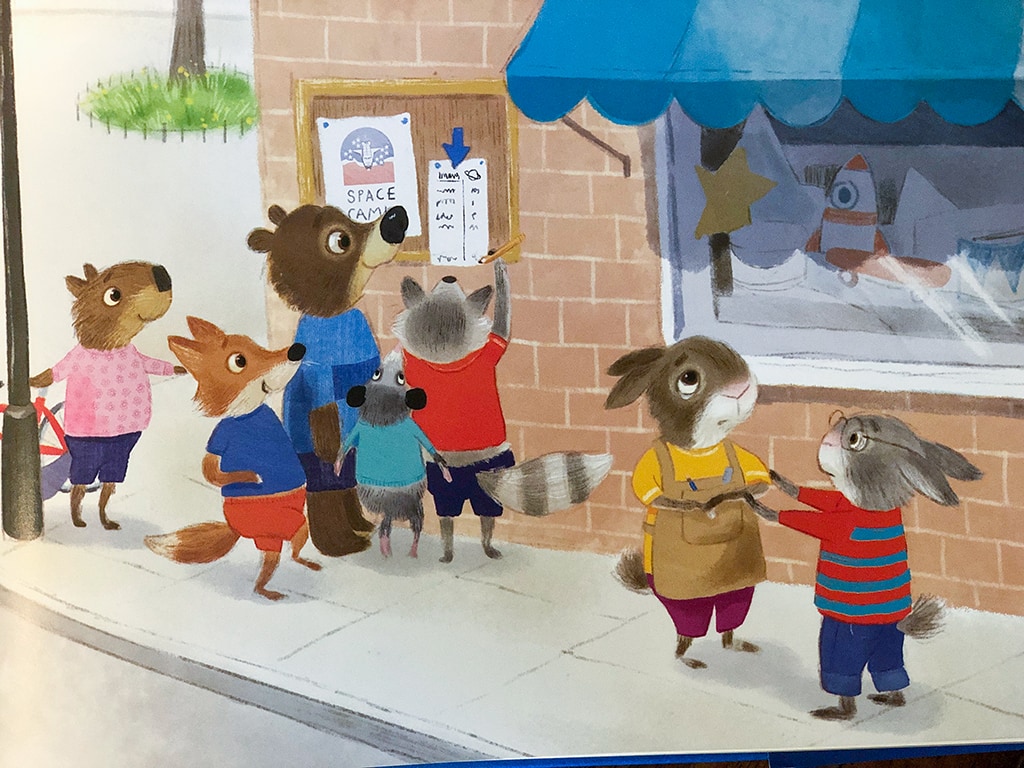 This is SO TRUE! Taking that first step in the right direction can be really scary sometimes. Don't let it discourage you from moving towards YOUR big dream!
2. Your WHY must be bigger than your fear!
As the story progresses, Zippy wavers back and forth about signing up for Space Camp.
Then she remembers something that her grandma used to say…
Your why must be bigger than your fear."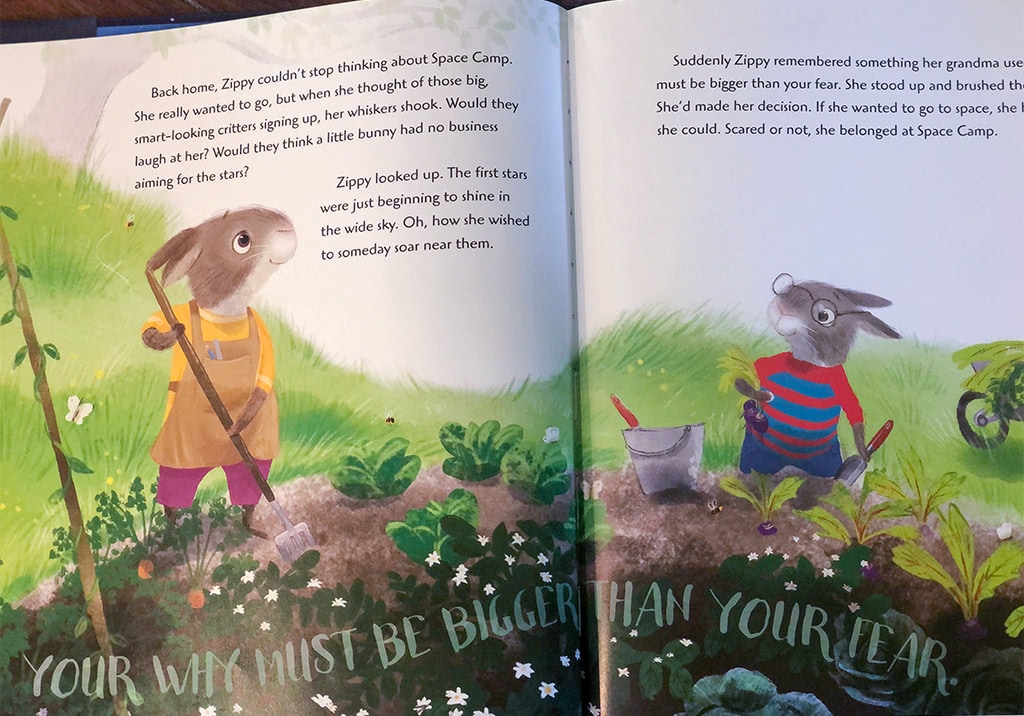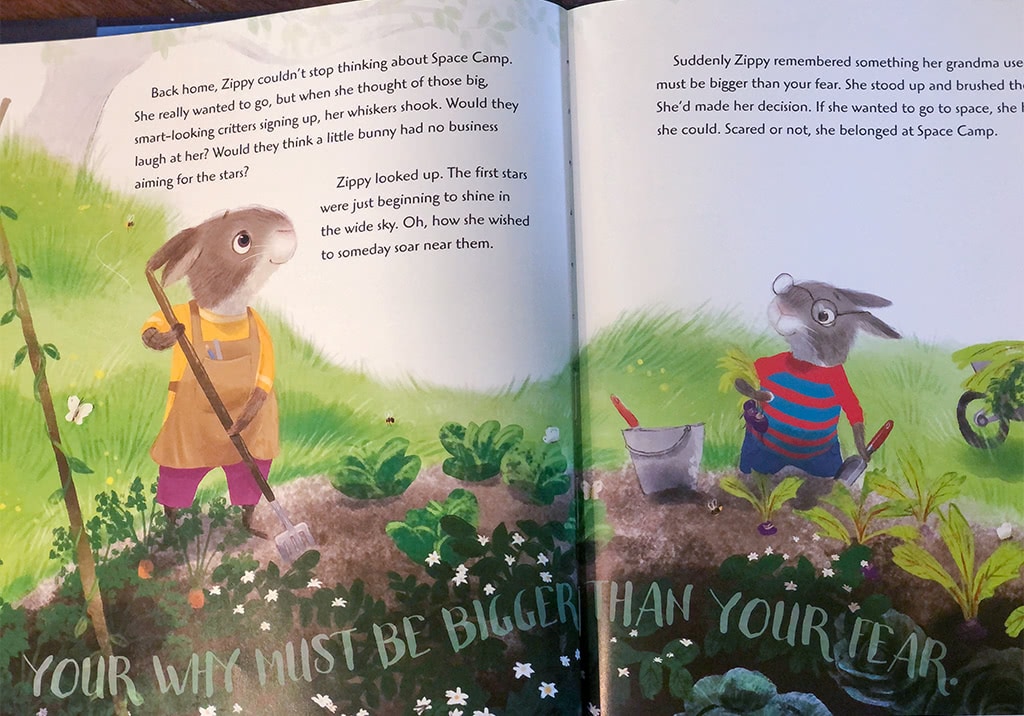 Nailing down WHY you want to do something will help push you to do it…even when you still feel scared!
3. Have courage to take action!
Even after overcoming the fear of that first step of signing up for Space Camp, Zippy still finds herself being scared on the first day of camp.
As they are walking up to Space Camp, Zippy's mom reminds her…
Being brave doesn't mean you're never scared," she said. "Sometimes, courage means taking an action, even when you feel afraid."
As she dives head first into Space Camp, she finds her nervousness vanishing. Not only that, her confidence starts to soar and she even begins making new friends!
Action is the antidote to fear."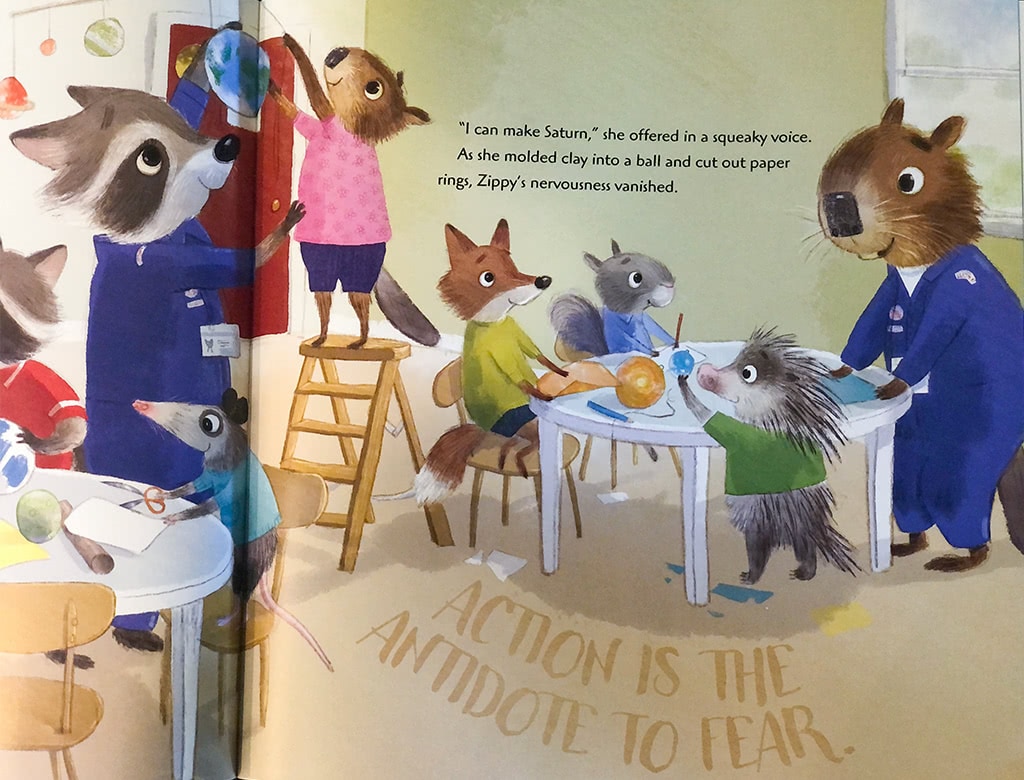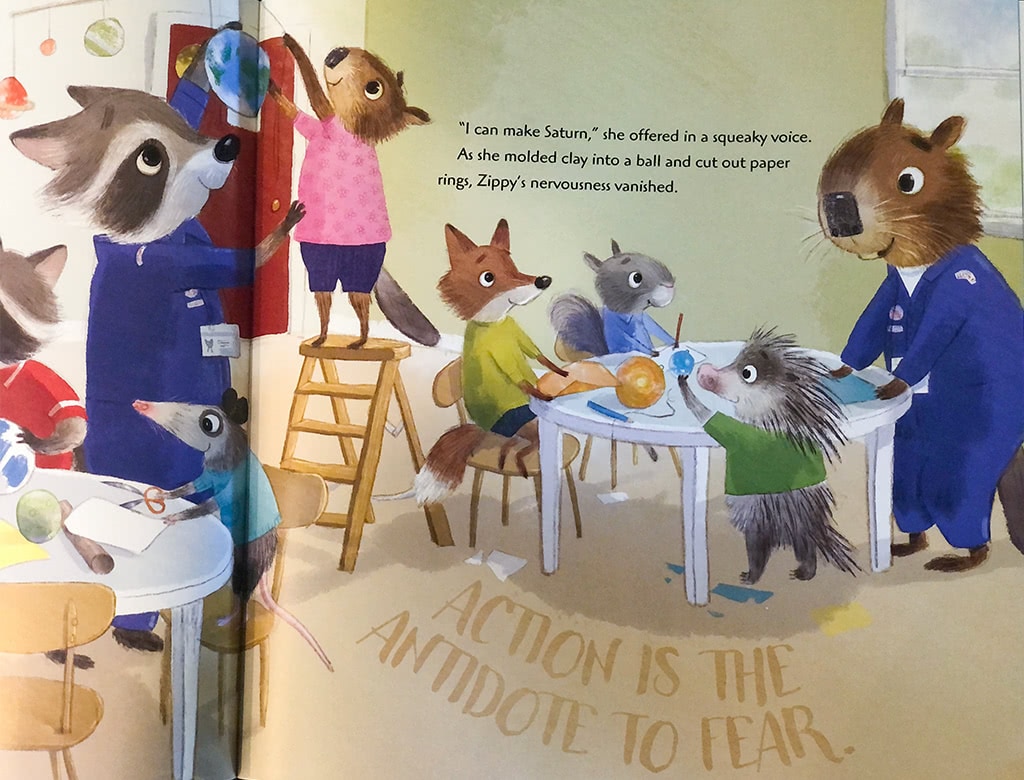 Taking action and just doing something (even though you feel afraid) will help you FINALLY start moving forward. And the exciting thing is…you never know what is around the corner until you take action!
4. Find others that will hold you accountable!
Zippy begins working fervently on the main project for Space Camp…building a rocket ship!
Throughout the week of Space Camp, an idea is even born to start a club when camp is over to hold others accountable that have similar goals!
Everyone needs accountability."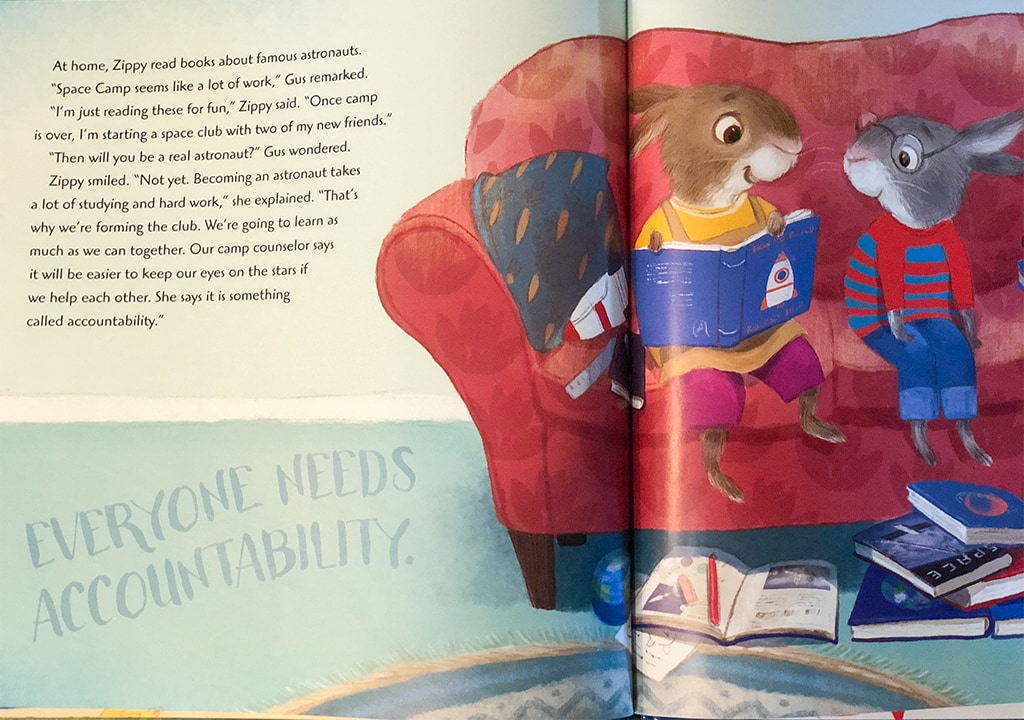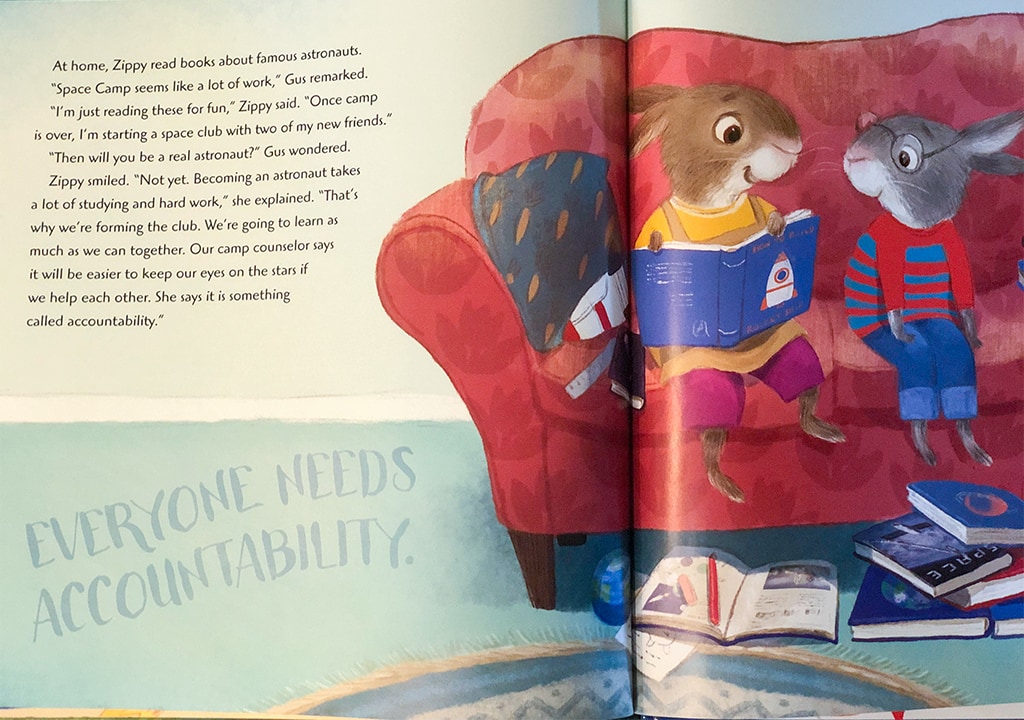 There is something about coming alongside others that will encourage you and hold you accountable as you work toward those lofty goals.
Think about what kind of groups you can be a part of that would inspire you to chase after your dreams. Maybe even consider a mentor or joining a coaching program to help hold you accountable.
5. There will be obstacles along the way!
As the story progresses, an accident happens that destroys Zippy's rocket ship that she had worked SO hard on. Feeling rather defeated, she is ready to throw in the towel on the whole thing.
Zippy's Dad shares a bit of advice that helps her keep things in perspective. While she can't change what happened, she can decide how she will react to the obstacle.
And that's what you're going to do about it. Bad things happen sometimes, and when they happen to you, only you can decide how to react. You can choose to give up or choose to keep going. It's all up to you."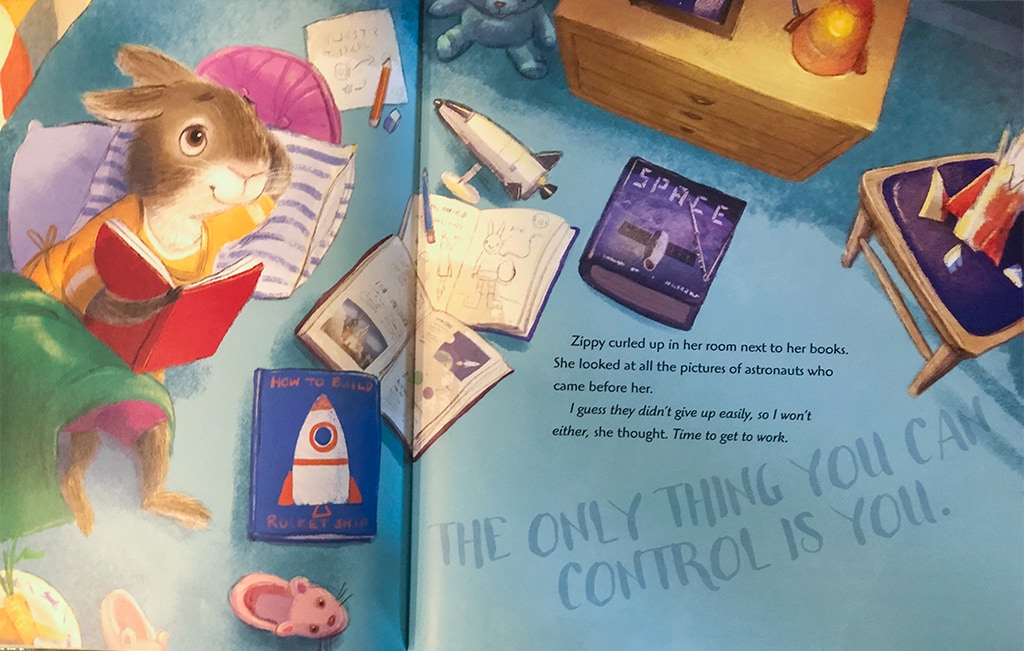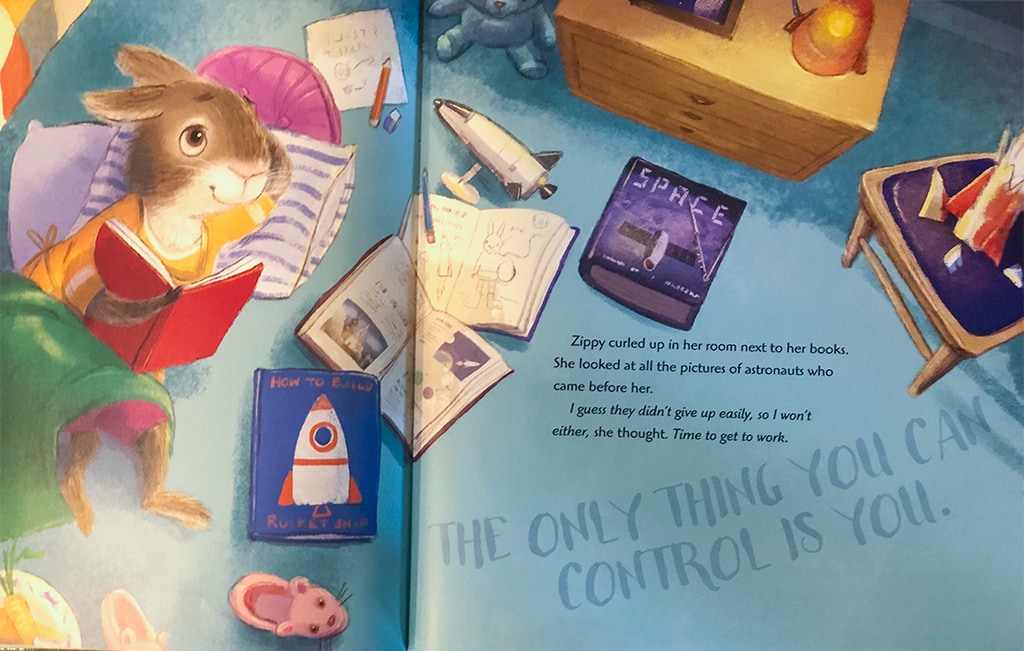 After taking some time to reflect on the hardworking astronauts who came before her, she decides it's time to get back to work and try again.
The only thing you can control is you."
Sometimes we just need to be reminded of the big picture and remember that there WILL be obstacles along the way. It is our choice to decide how we will respond. Will you throw in the towel when it gets hard? Or will you keep persevering?
Final Thoughts
"How Big is Your Brave?" is a fantastic way to teach children about finding courage and overcoming fear. It helps to build a healthy foundation on how to start acknowledging fear and having a healthy mindset to overcome obstacles.
This is a great story with an easily relatable main character, and will empower young children (and adults, too!) to live out their dreams! With a compelling story and beautiful illustrations, this is definitely a great book to add to your family's collection!
"How Big is Your Brave?" can be purchased online at Amazon or at Barnes & Noble.
About the Author of "How Big is Your Brave?"
Ruth Soukup is a New York Times bestselling author of six books. She is also the founder of Do It Scared and Living Well Spending Less.
We first discovered Ruth by joining her Activate Business Coaching (formerly Elite Blog Academy) in 2019 which helped give us the courage to step out and start our own blogging journey!
If you love the message of "How Big is Your Brave?" then be sure to check out her most recent book, "Do It Scared" which will help you identify your own unique fears and find the courage to live a life you love!
And if you are into podcasts, check out Ruth's Do It Scared Podcast which is full of extra inspiration and encouragement!
---
More Related Articles: