Finding ourselves in Northern Ohio for a family reunion, we couldn't help but scheme and plan a last minute road trip to see one of our bucket list places, Niagara Falls!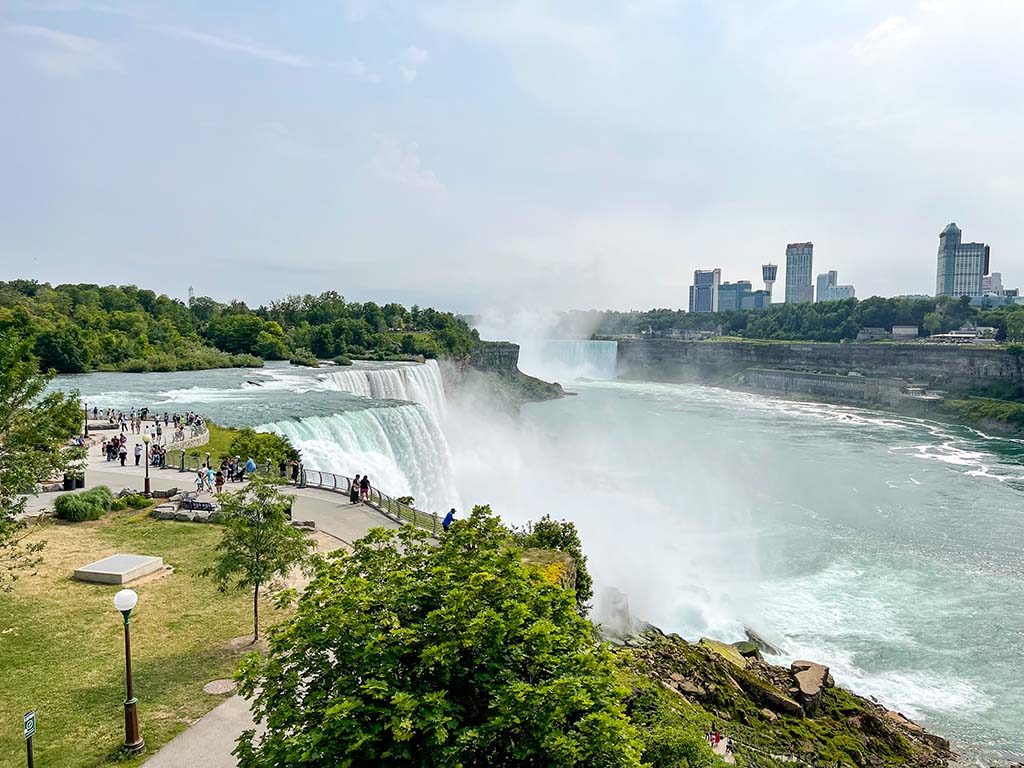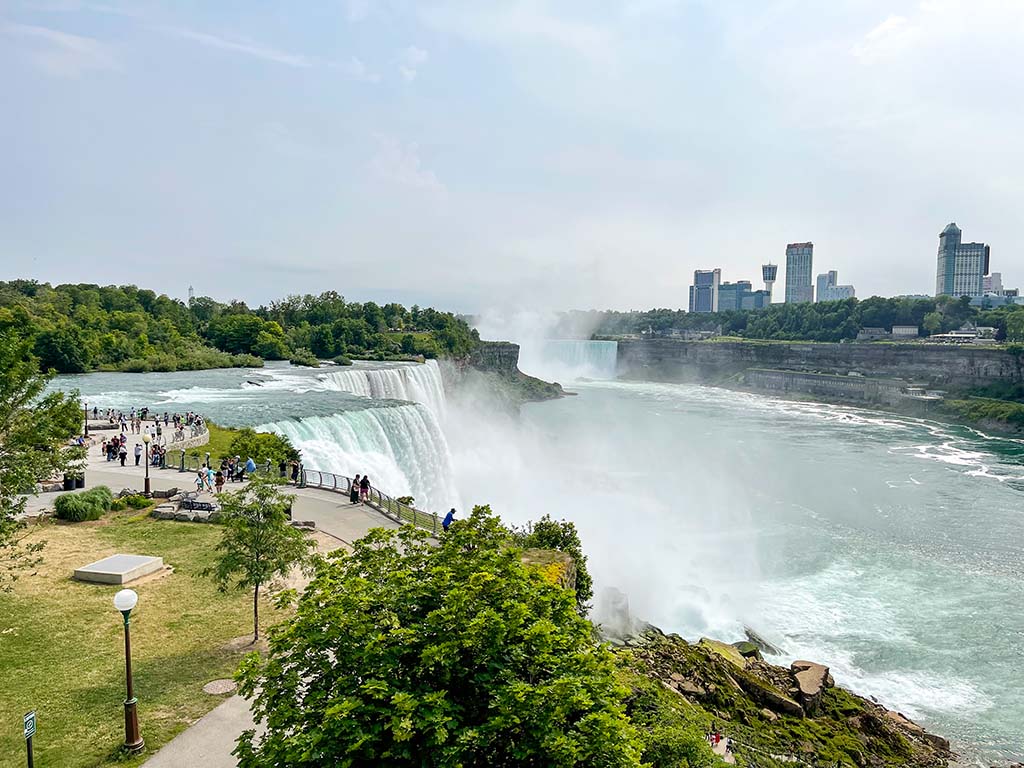 After a little strategizing and mapping out a few must-see places, we had a fun family road trip to Niagara Falls and got to experience and see some beautiful sights along the way.
Read on to learn more about our trip, where we ​​hit a total of 6 states, checked off the huge bucket list item of Niagara Falls, and added 2 new National Parks to our list.
*This post may contain affiliate links which help support this site, but won't cost you anything extra. Read our full disclaimer.
Travel Guides
Whether you buy it or check it out from your local library, a good travel guide is always helpful when visiting a new region. Here are a few great resources that we found helpful in planning out our trip.
Akron, OH – Cuyahoga National Park
Tucked away up towards northern Ohio, our first stop was at Cuyahoga Valley National Park in Akron.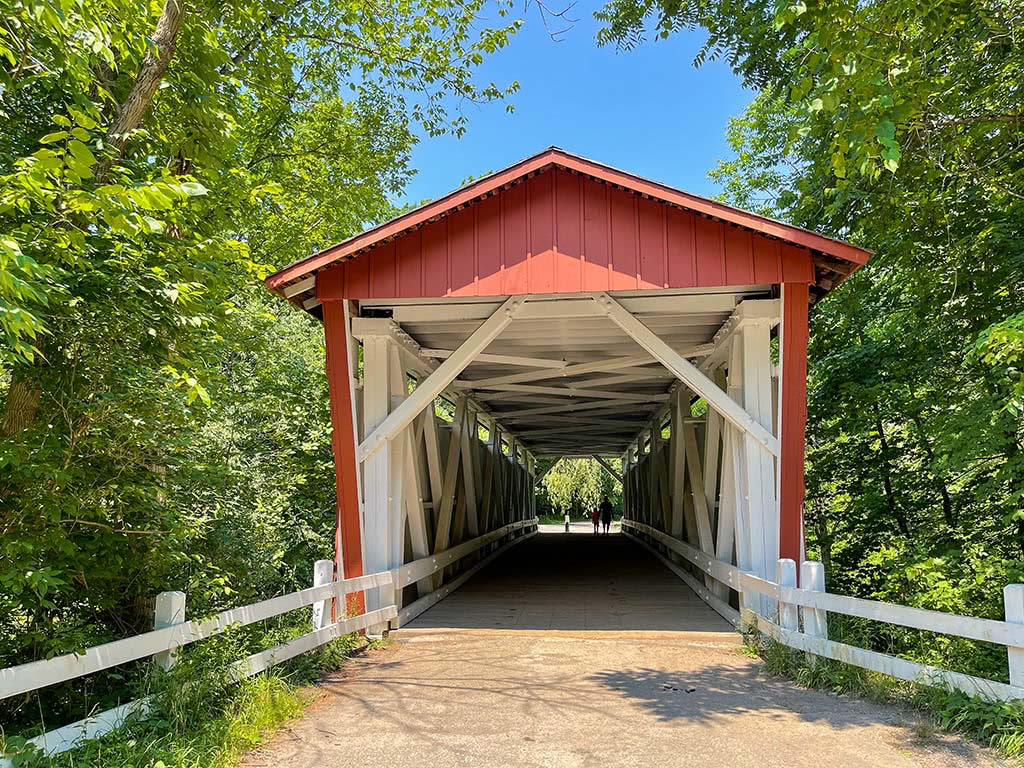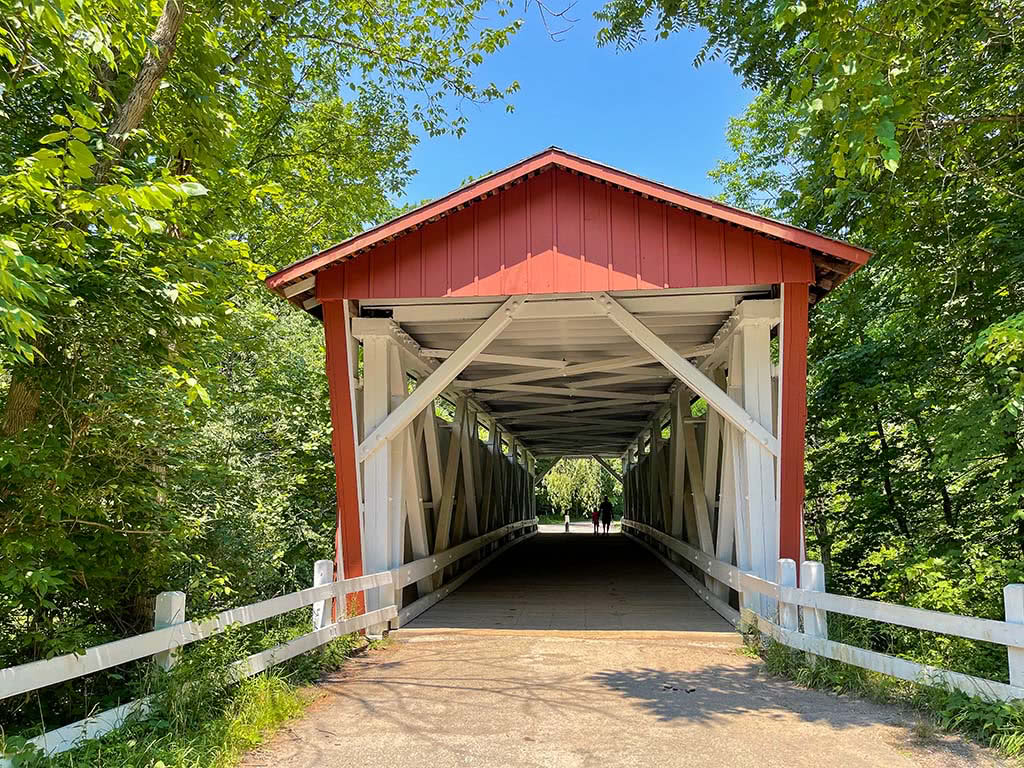 This visit was extra fun since my brother happened to be in the area that day and he got to meet up and explore with us. Family fun indeed.
A stop at the Boston Mill Visitor Center to chat with a park ranger was very beneficial and helped us plan out our day accordingly.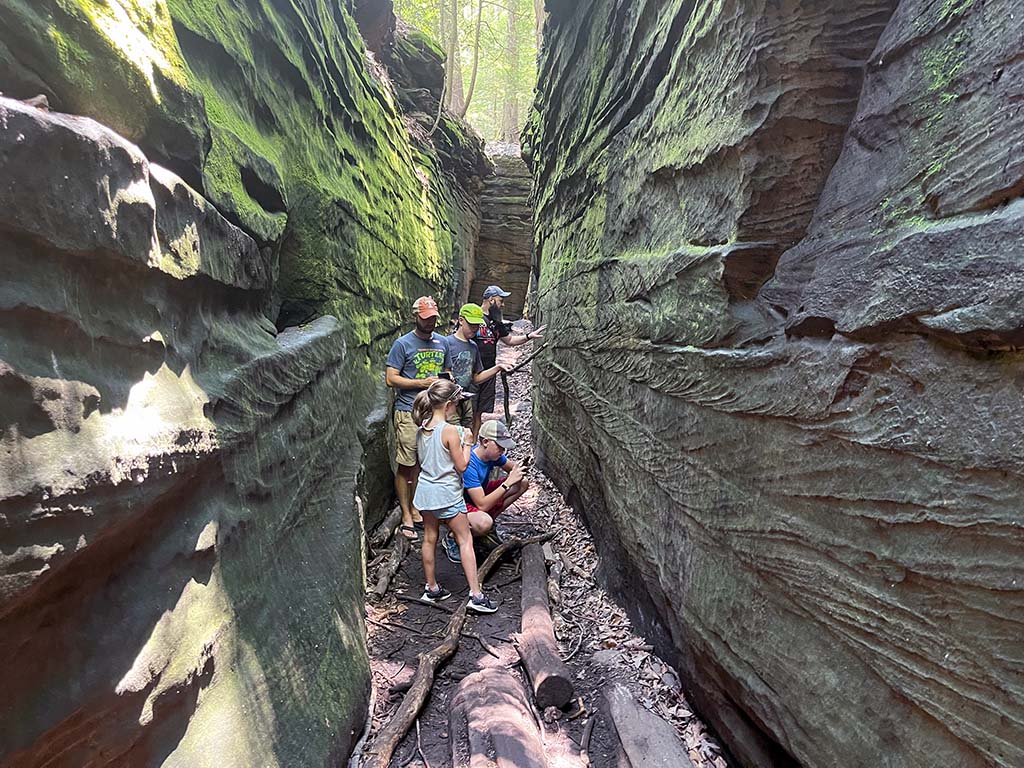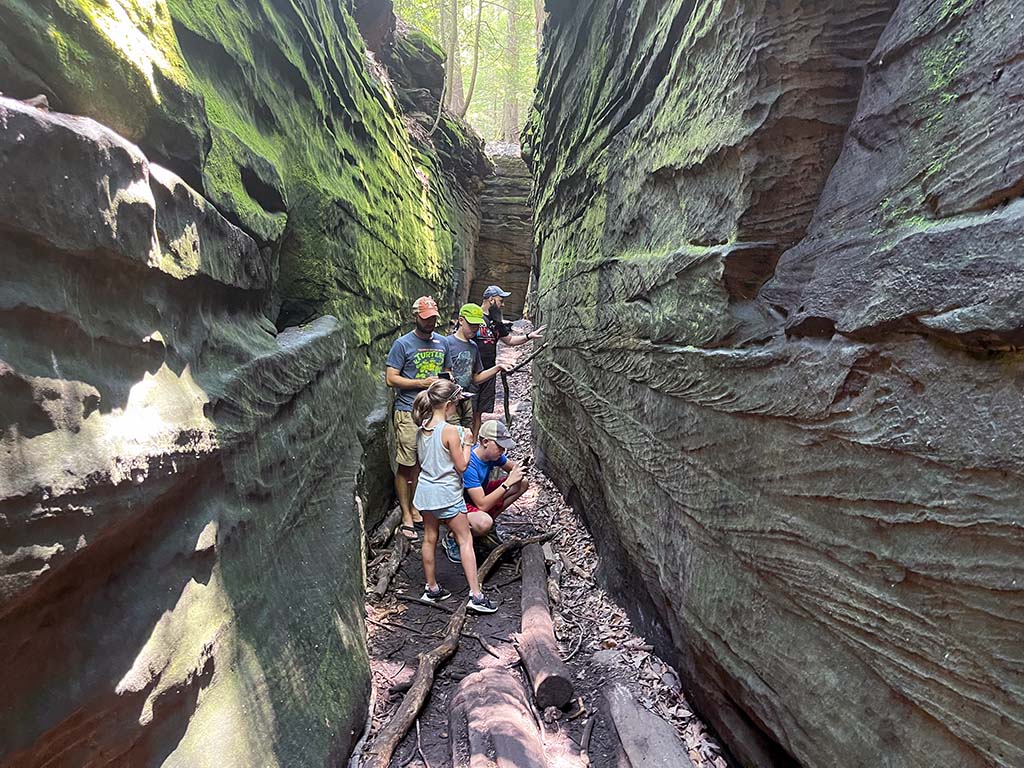 Here were the stops we made on this visit to Cuyahoga:
Boston Mill Visitor Center
Brandywine Falls
The Ledges (and cave areas)
Ohio & Erie Canal Towpath Trail to Beaver Marsh
Everett Covered Bridge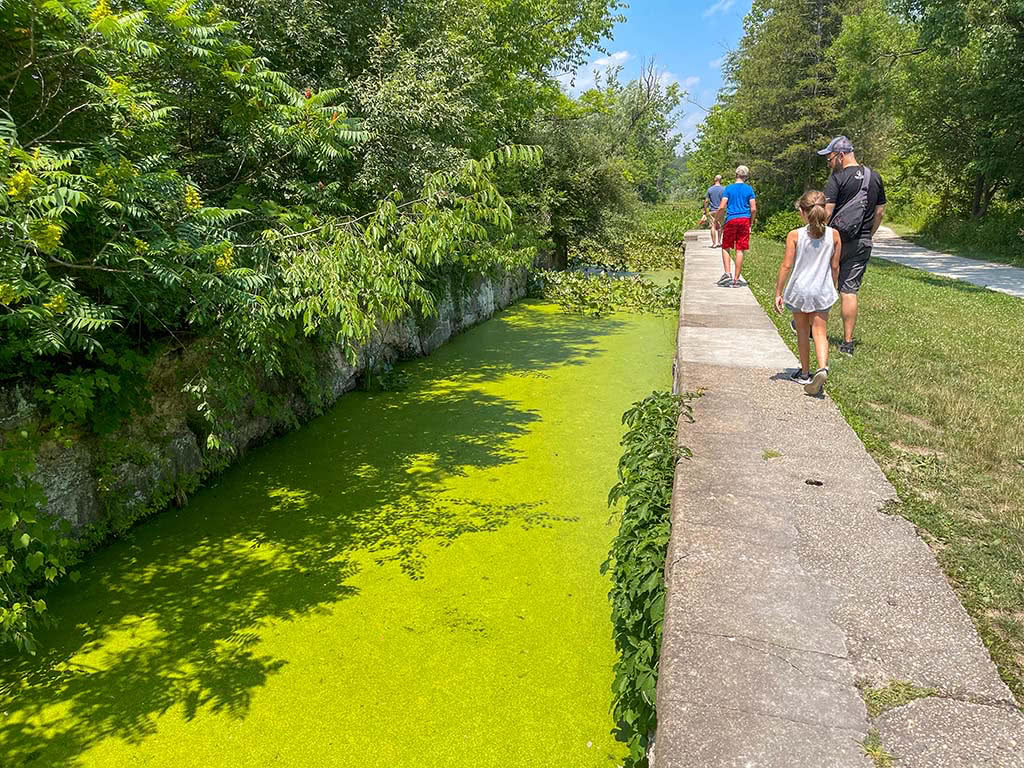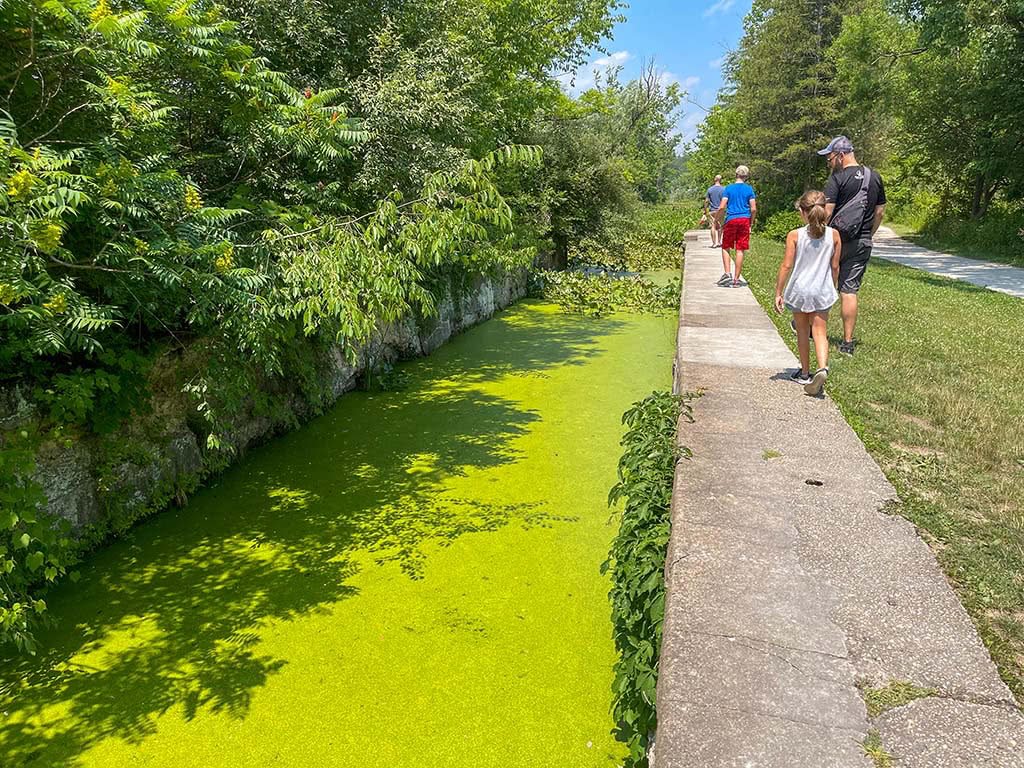 While we were only there for a short time, we got a little peek into this unique park and hope we can make it back one day (maybe the cooler Fall season would be nice…we sure did sweat our tails off since it was on record as one of the hottest days in July in Ohio!)
We would love to make it to a few more waterfalls next time and maybe even ride the Cuyahoga Valley Scenic Railroad. 🚂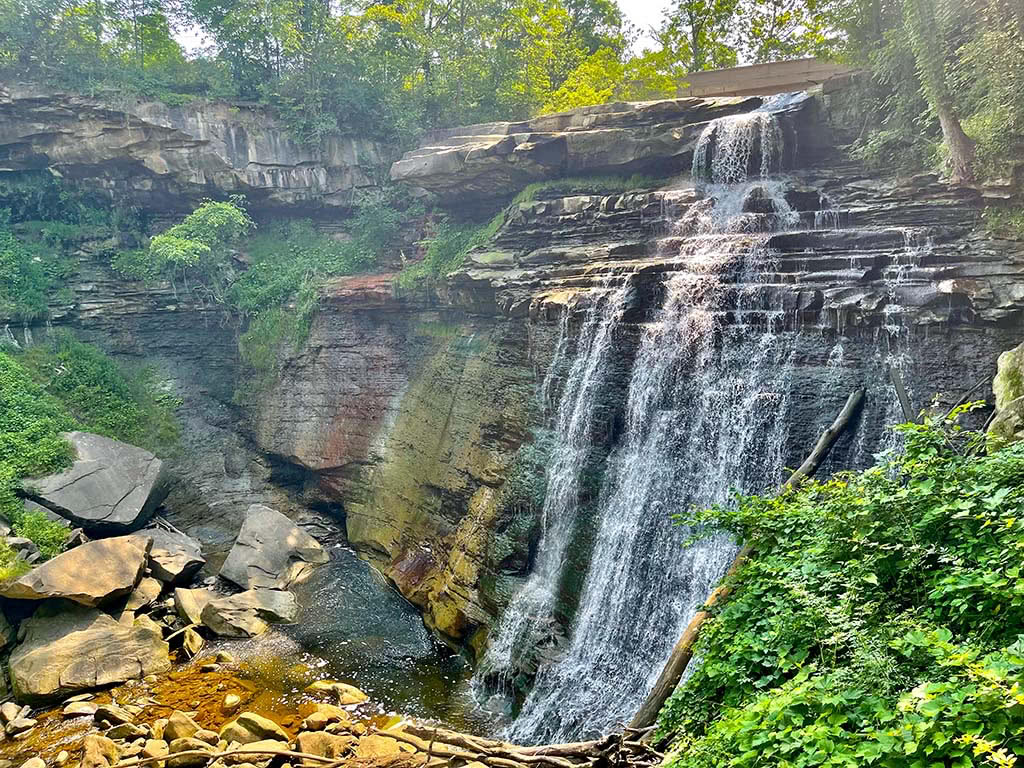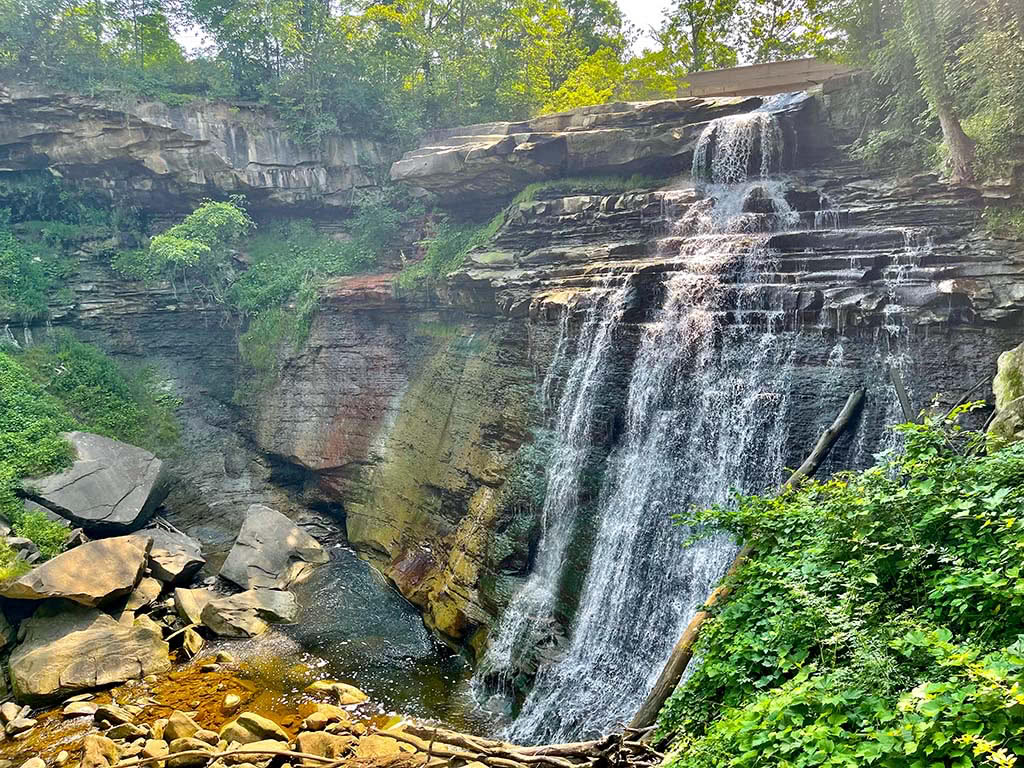 We loved our first visit to Cuyahoga Valley National Park and definitely recommend visiting it if you find yourself in the area.
Erie, PA – Presque Isle State Park
Our next stop was at Presque Isle State Park, Erie, PA.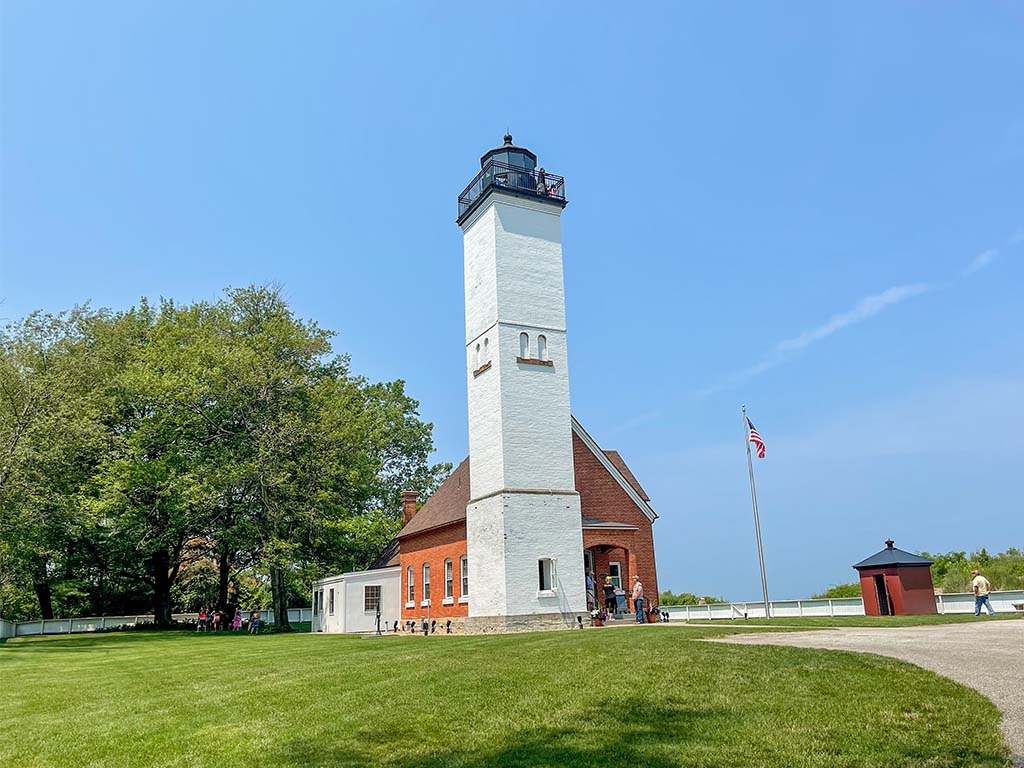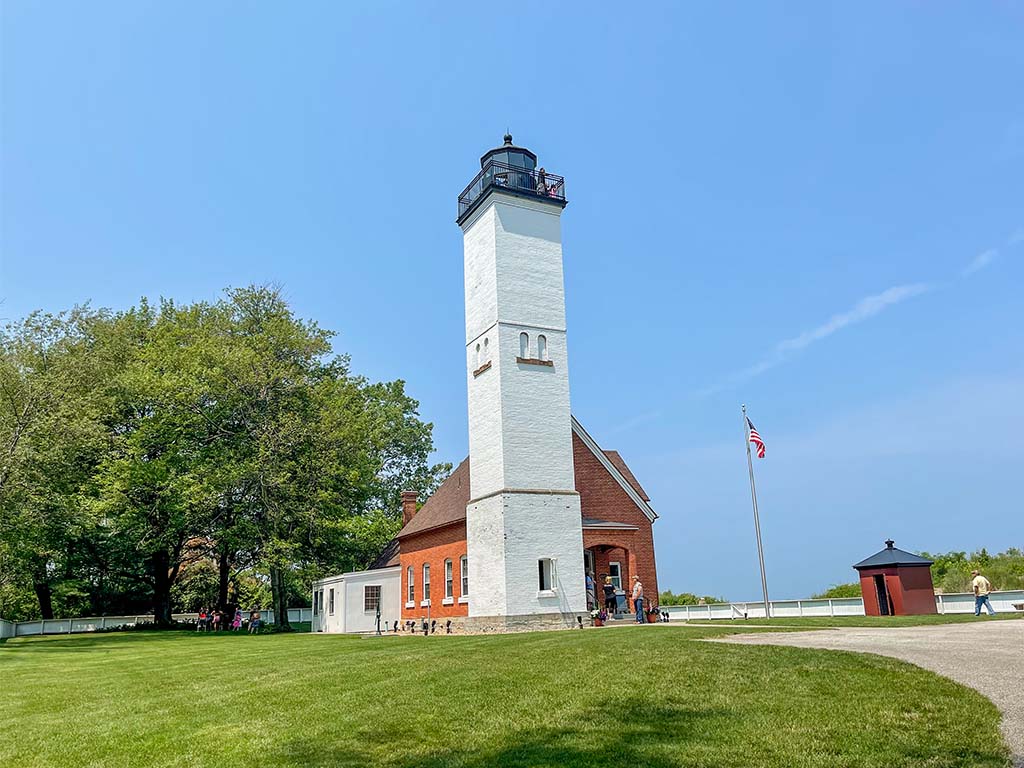 Known as Pennsylvania's only "seashore," Presque Isle State Park is a 3,200-acre sandy peninsula that stretches into Lake Erie.
A stop beforehand at the Tom Ridge Environmental Center to learn about the area's history, unique ecosystems and ongoing preservation efforts – is definitely a must! This educational center gave us a better understanding and appreciation for the area before we set out to explore the park.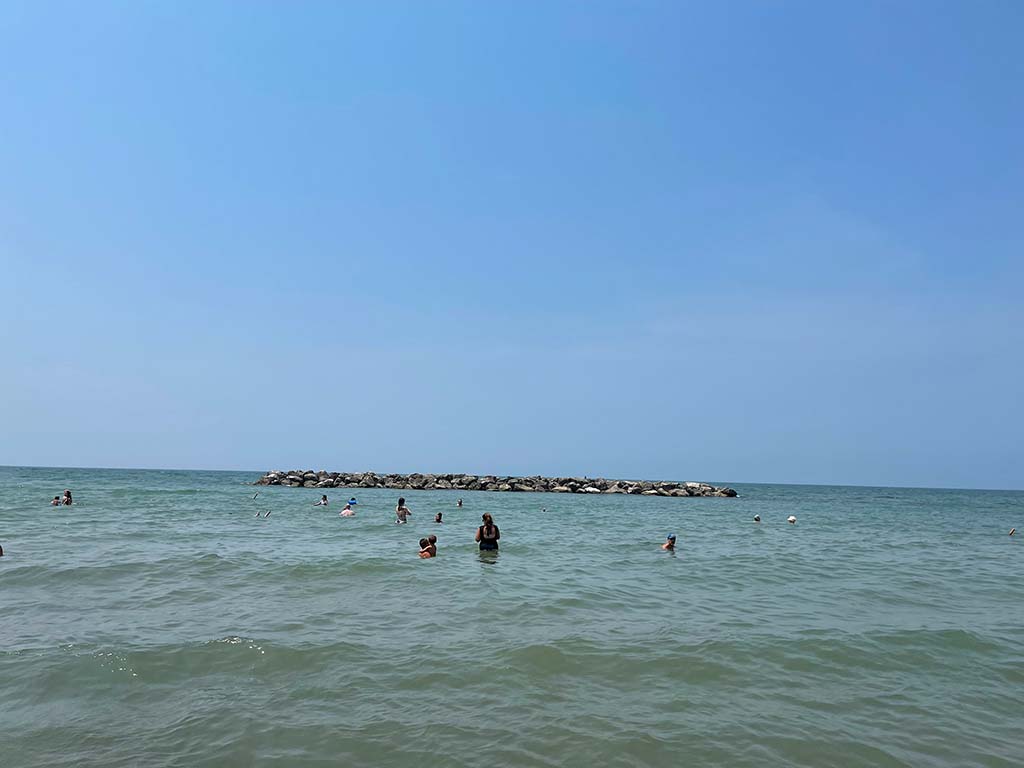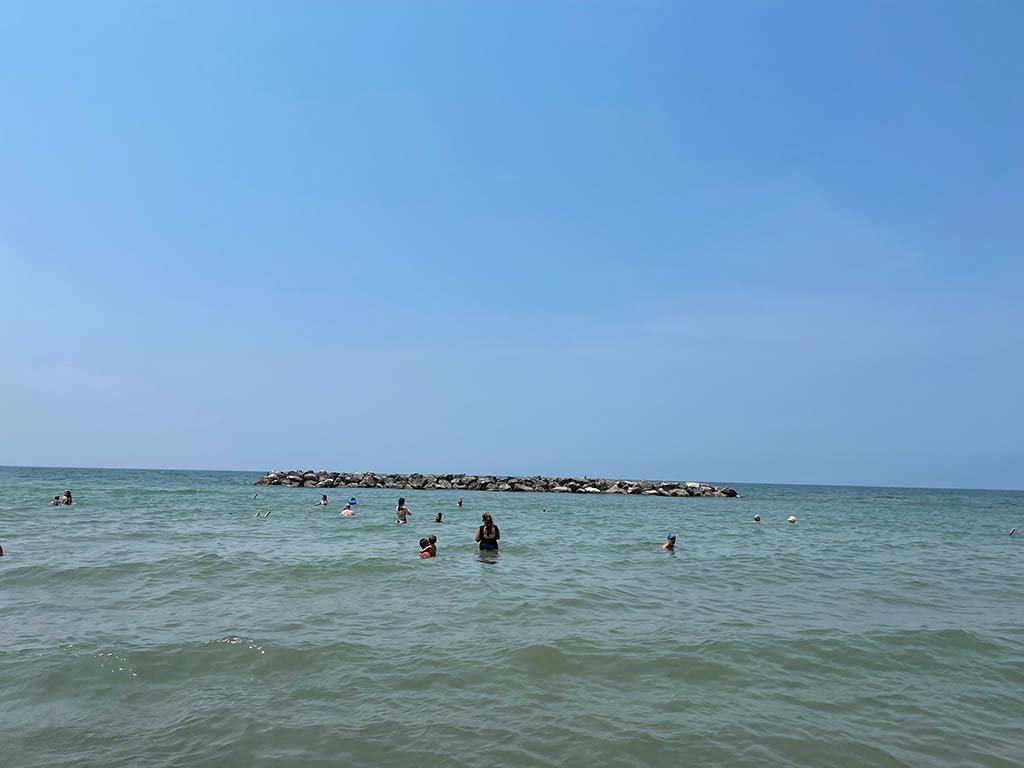 Right at the entrance of the park, we stopped by a unique 50's-style diner called Sara's Restaurant to grab a bite to eat. It was such a fun surprise addition to our visit to Presque Isle with all the unusual vintage decorations, and the food was pretty good, too!
Here were some of our favorite stops around Presque Isle:
Lighthouses
Beaches on Lake Erie
Perry Monument on Misery Bay (super interesting history about the War of 1812 and Commodore Perry)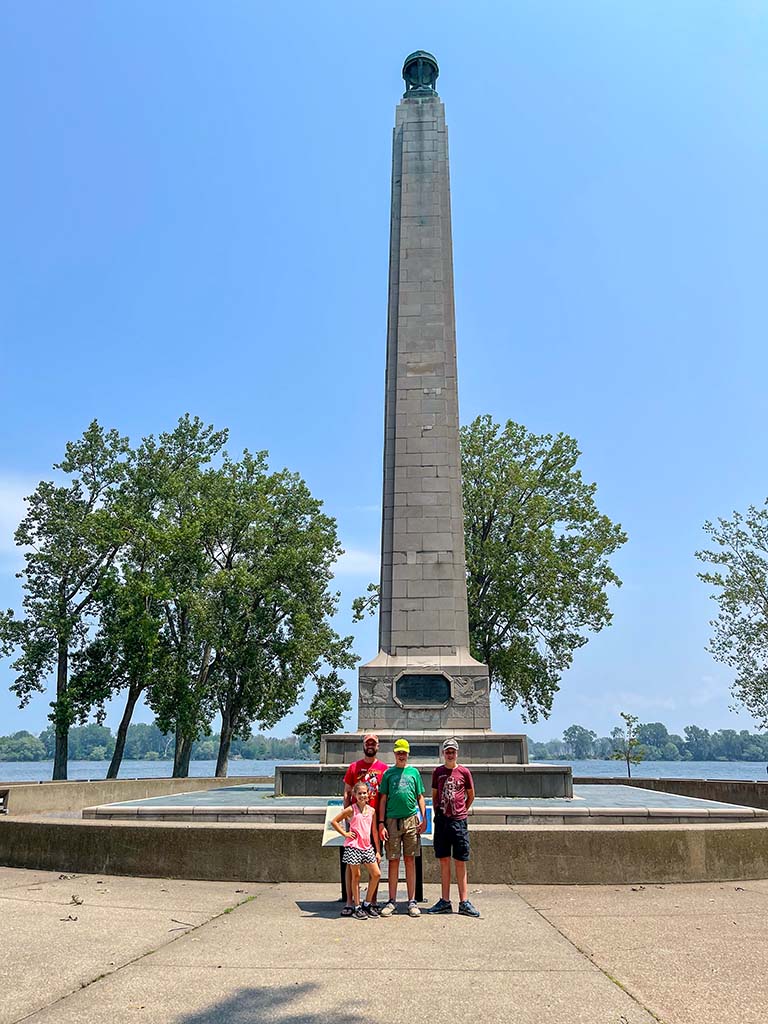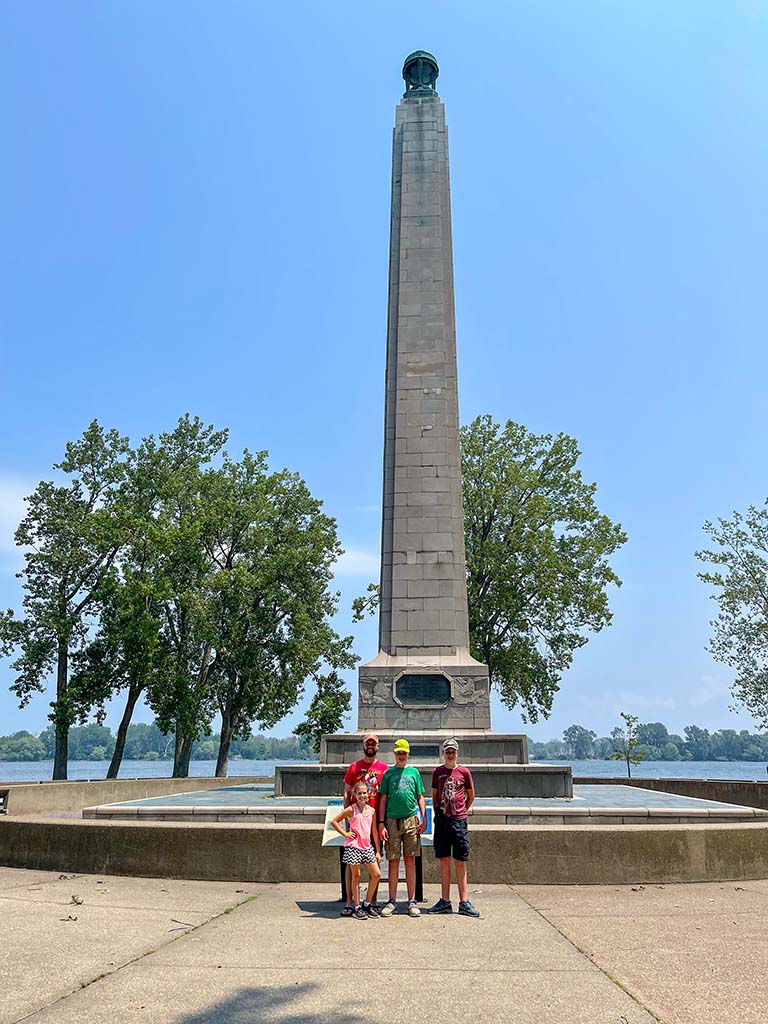 There are tons of things to do there…swimming, fishing, boating, hiking, picnicking, and so much more. It was a really cool place to visit and we loved getting to take our first visit to Lake Erie at Presque Isle.
Niagara Falls, NY – Niagara Falls State Park
Next, we finally made it to one of our bucket list places…good ol' Niagara Falls!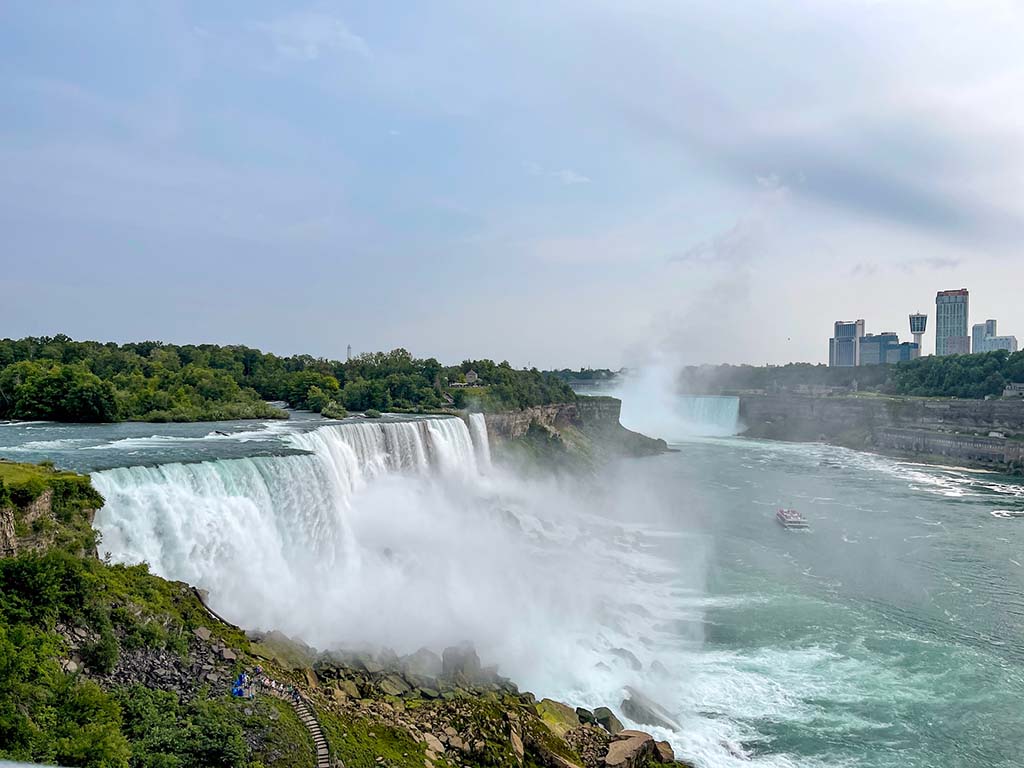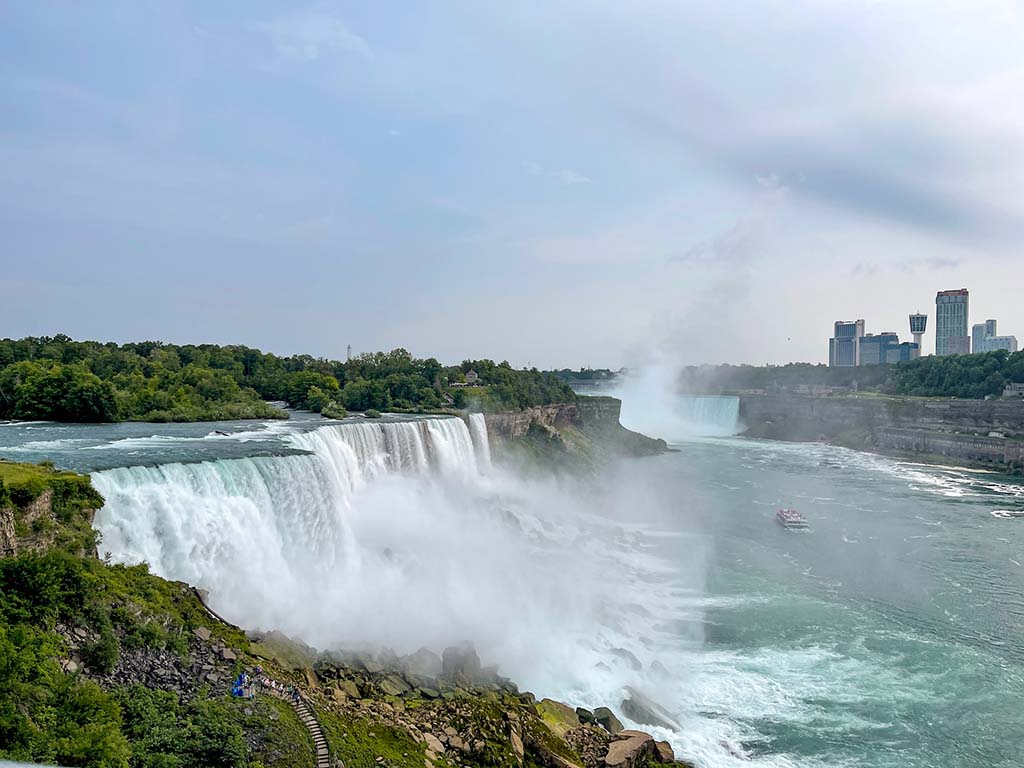 Words can't even describe the beauty of this falls. From riding the Maid of the Mist to the bottom of the falls, to the many overlooks that allow you to take it all in, we were just absolutely in awe.
We enjoyed reading the stories of the history of Niagara Falls and the daredevils that attempted going over the falls in barrels and also stories of people that survived accidents. This force of nature is no joke.
Niagara Falls is actually over 176 feet in some sections. It's big.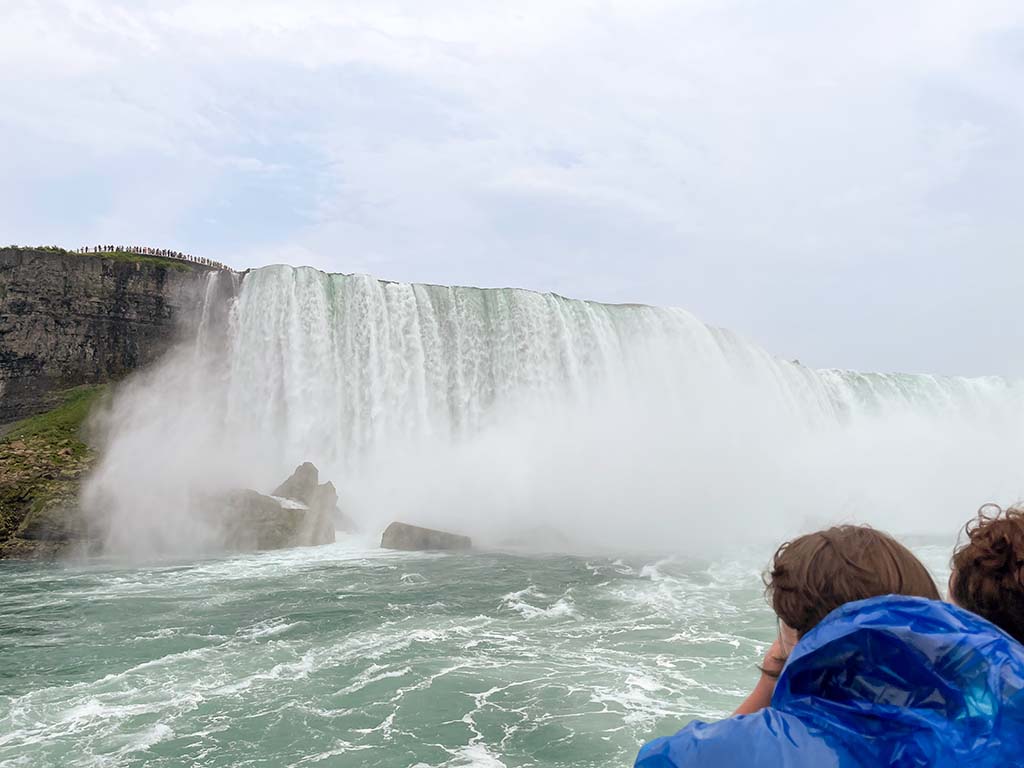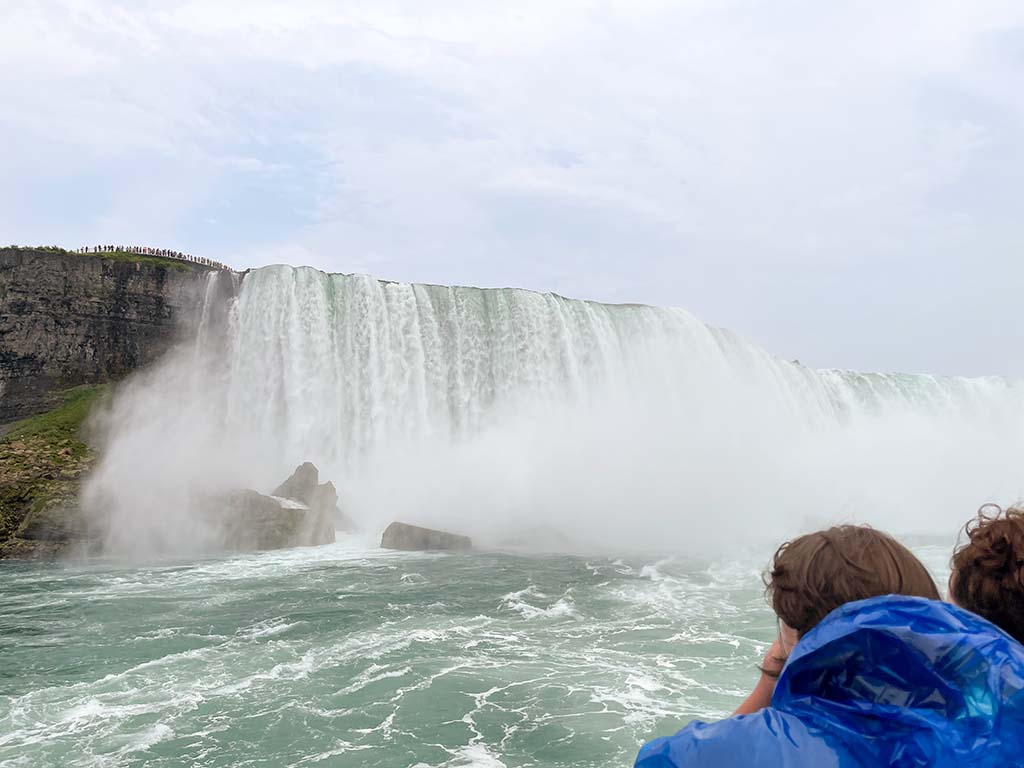 And…did you know that Niagara Falls actually consists of three separate waterfalls?
The American Falls
Bridal Veil Falls
Horseshoe Falls
We also kept laughing about the Woody Woodpecker cartoons where he keeps trying to go over the falls in the barrel but the park ranger kept stopping him. Look it up if you don't remember. It's a classic.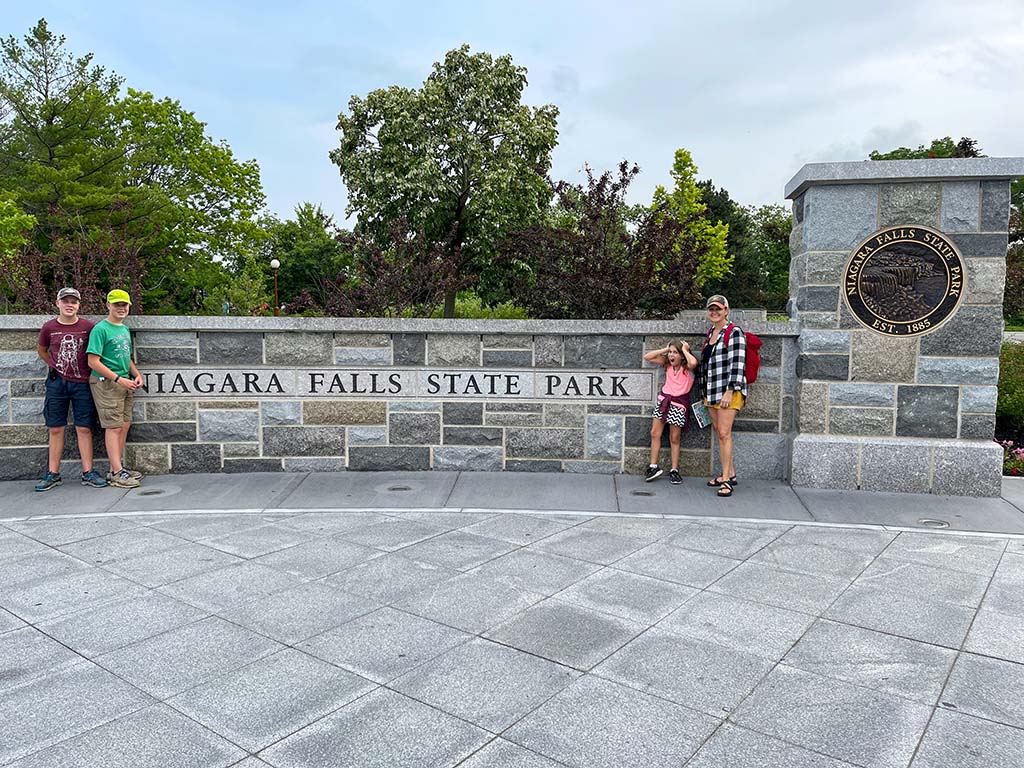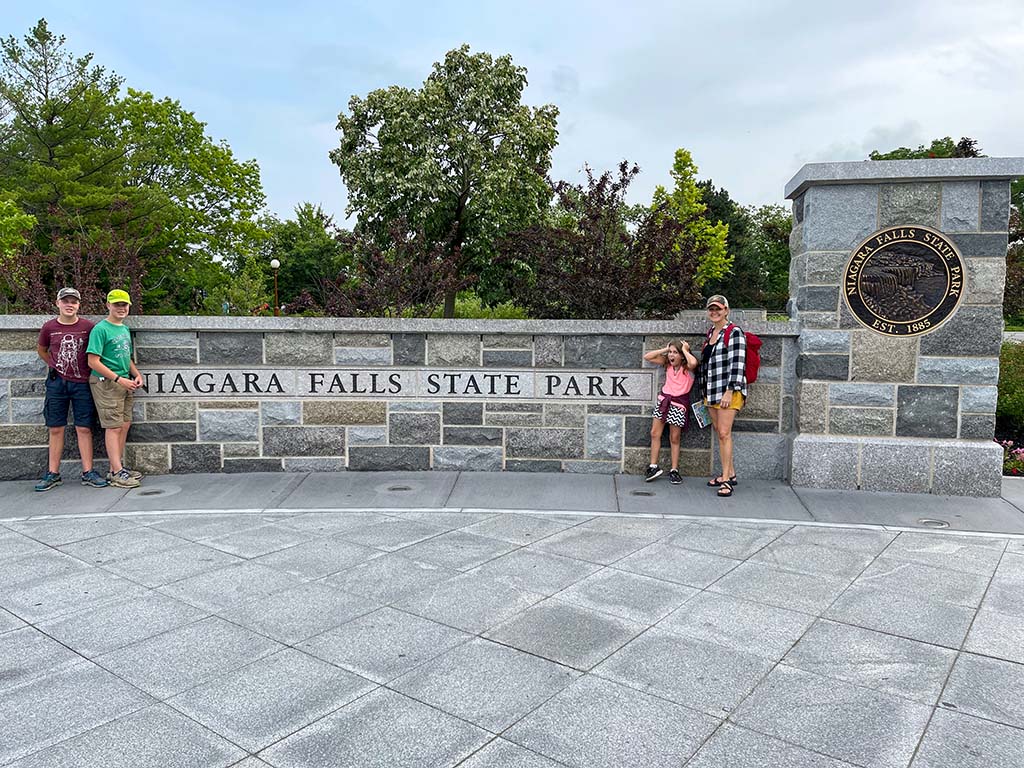 Pictures don't do it justice. It's one of those places you just have to visit to appreciate it. We are so glad we got to see and experience Niagara Falls as a family.
Pittsburgh, PA
As we began making our drive south, next stop was Pittsburgh, Pennsylvania!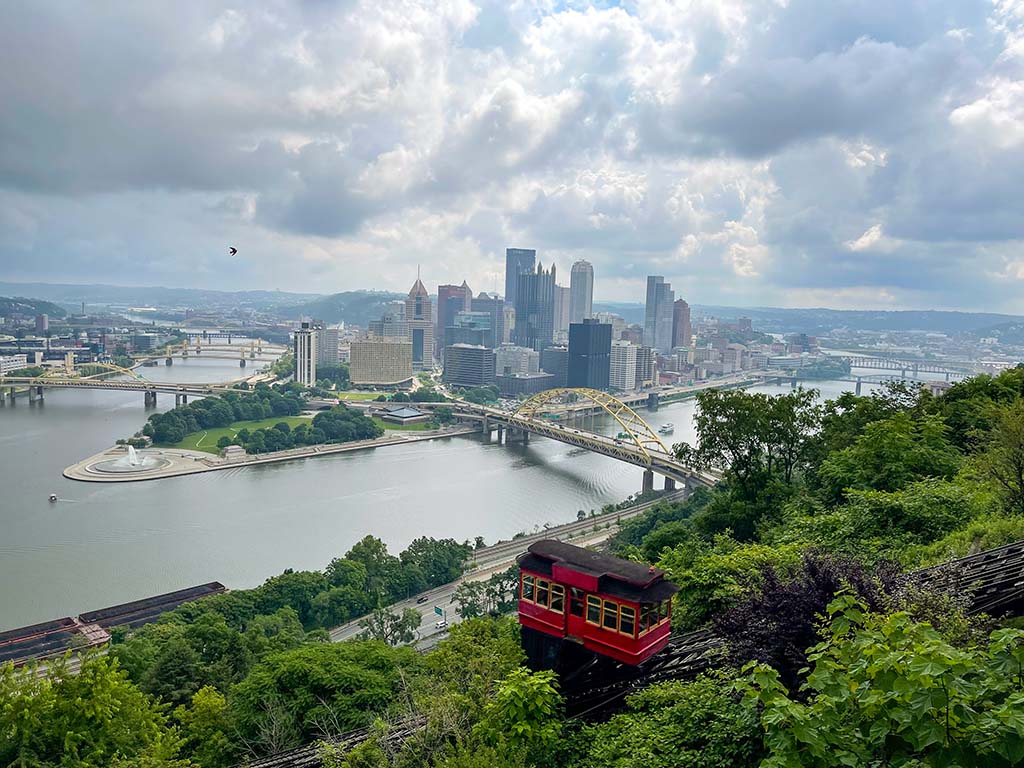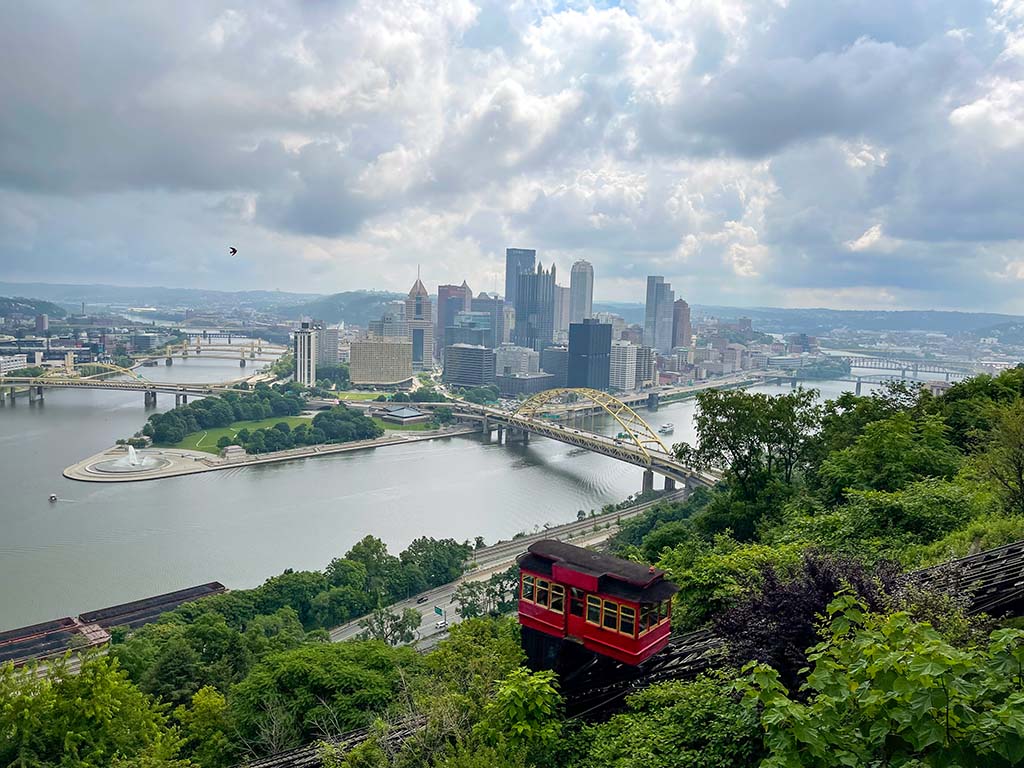 Pittsburgh was a super family fun place to visit! We loved our time there and crammed in as much as we possibly could in 1 1/2 days!
Here are some of our favorite things we did:
Carnegie Museum of Natural History
We started our first afternoon/evening out at one of the museums, Carnegie Museum of Natural History.
We absolutely LOVE museums!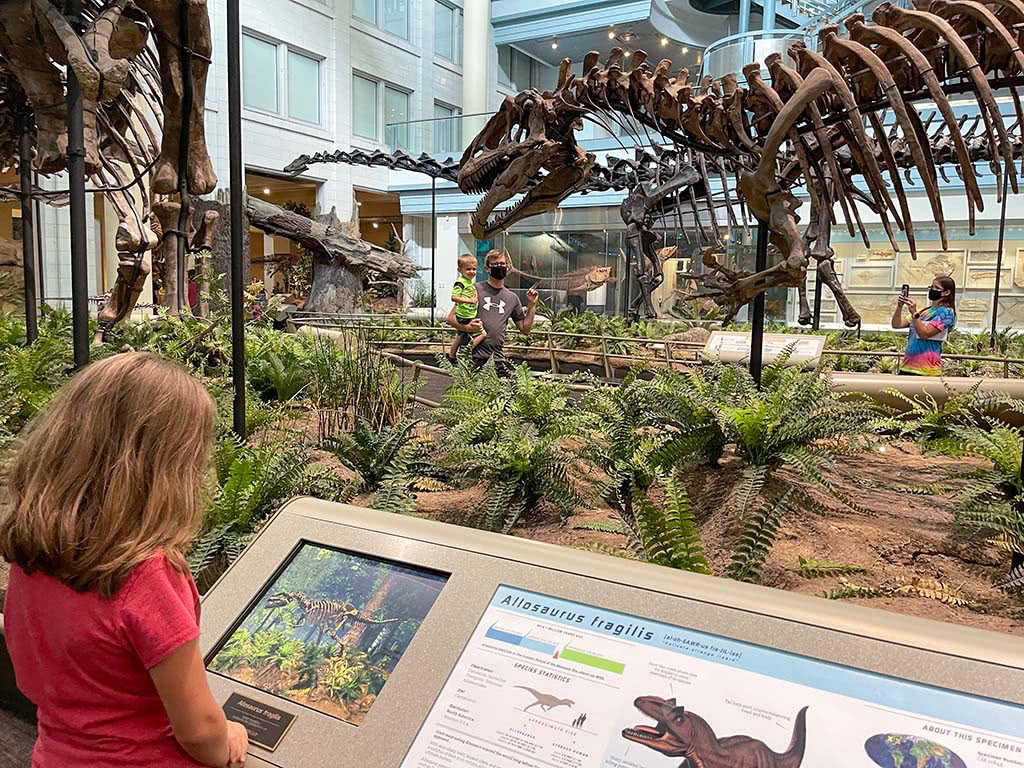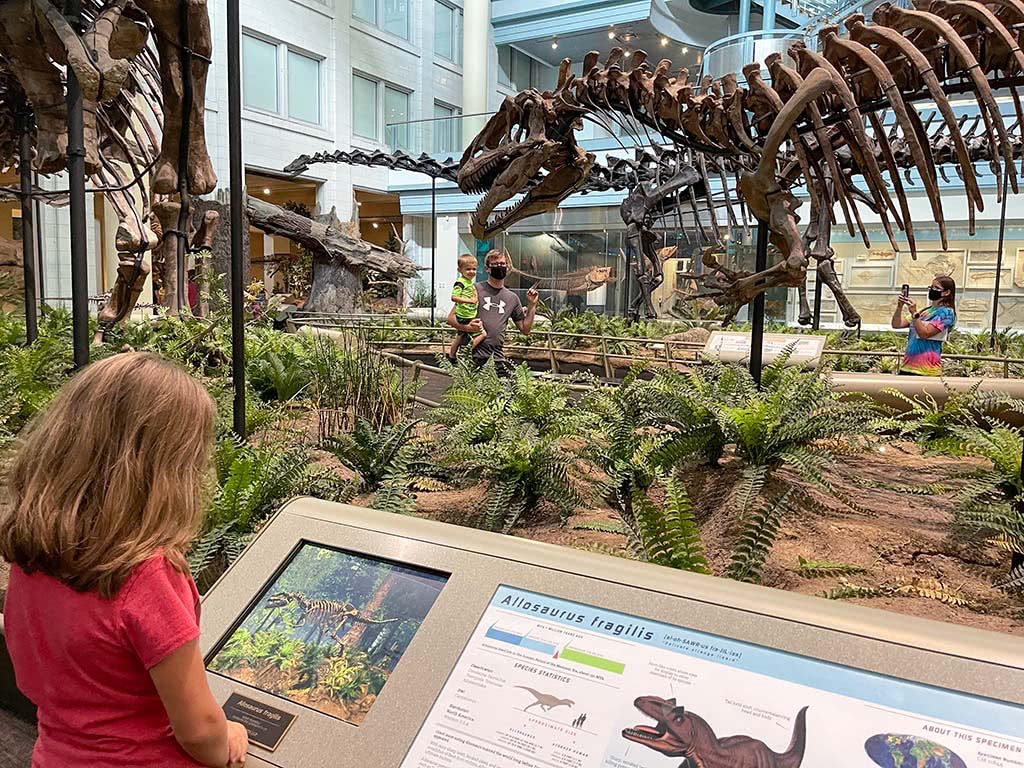 Here were some of our favorite areas at the Carnegie Museum of Natural History:
Egyptians
Dinosaurs
Geodes/Gems/Rocks
Finding the "Section of Mystery" door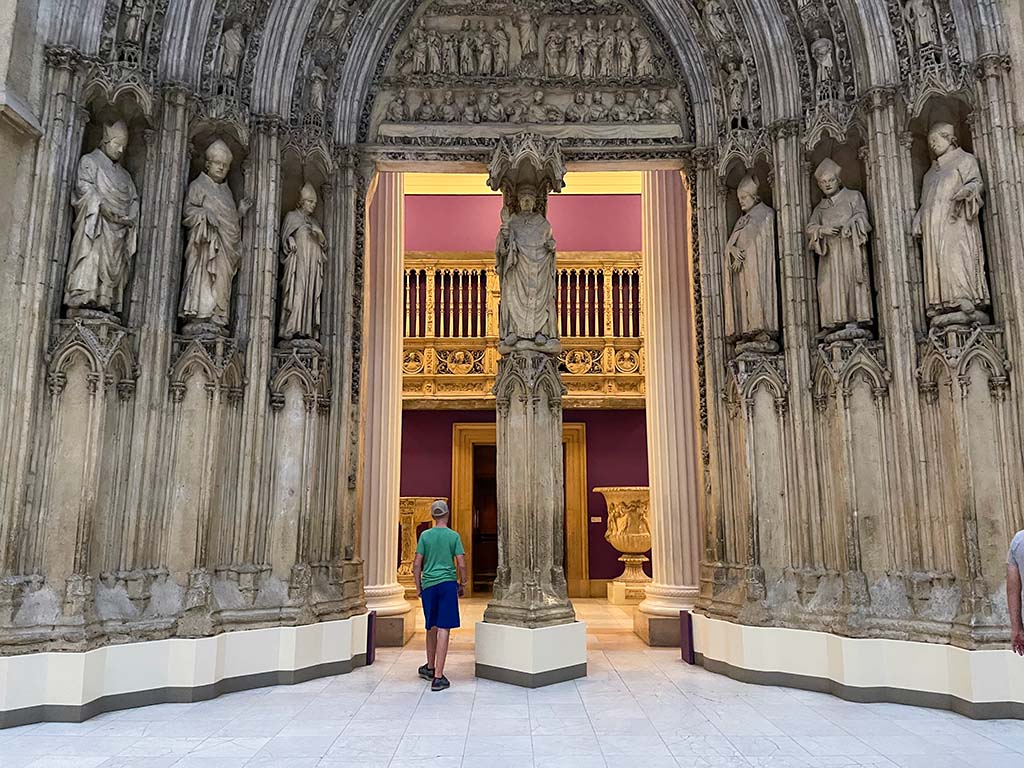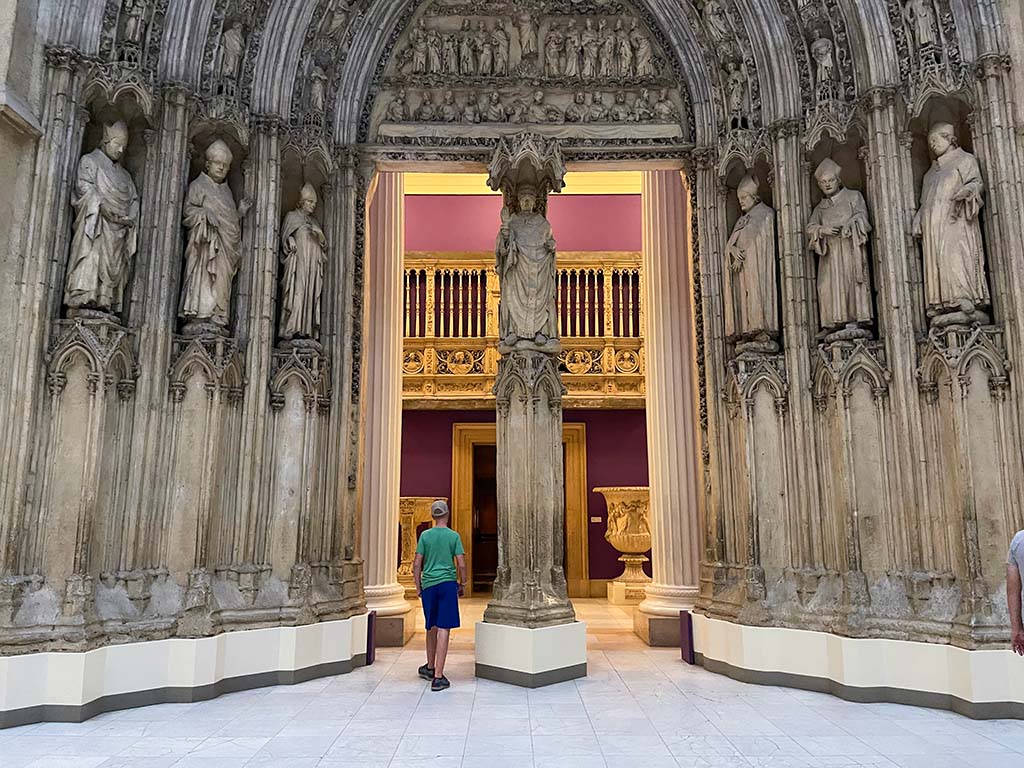 We made it through part of the museum and then went out and ate dinner at a food kiosk, the Asia Tea House (delicious!), in the nearby Schenley Plaza.
After a quick dinner, we went back in and hit the rest of the exhibits and then called it a night. We enjoyed our time at the Carnegie Museum of Natural History and would definitely go back again one day.
Sightseeing Around the City
The next day, we got up and hit these places of interest:
Duquesne Incline – ride to the top of a historic incline and see a beautiful view of the city
Points of View Park – walk up the sidewalk from the incline to see the George Washington sculpture and read about the history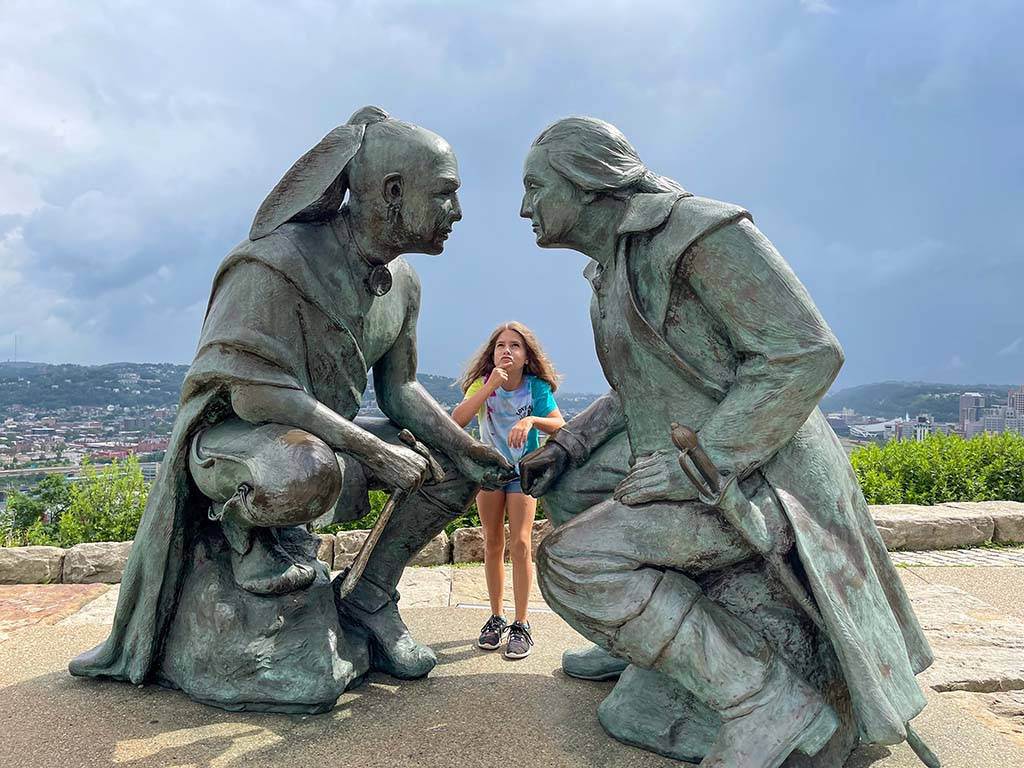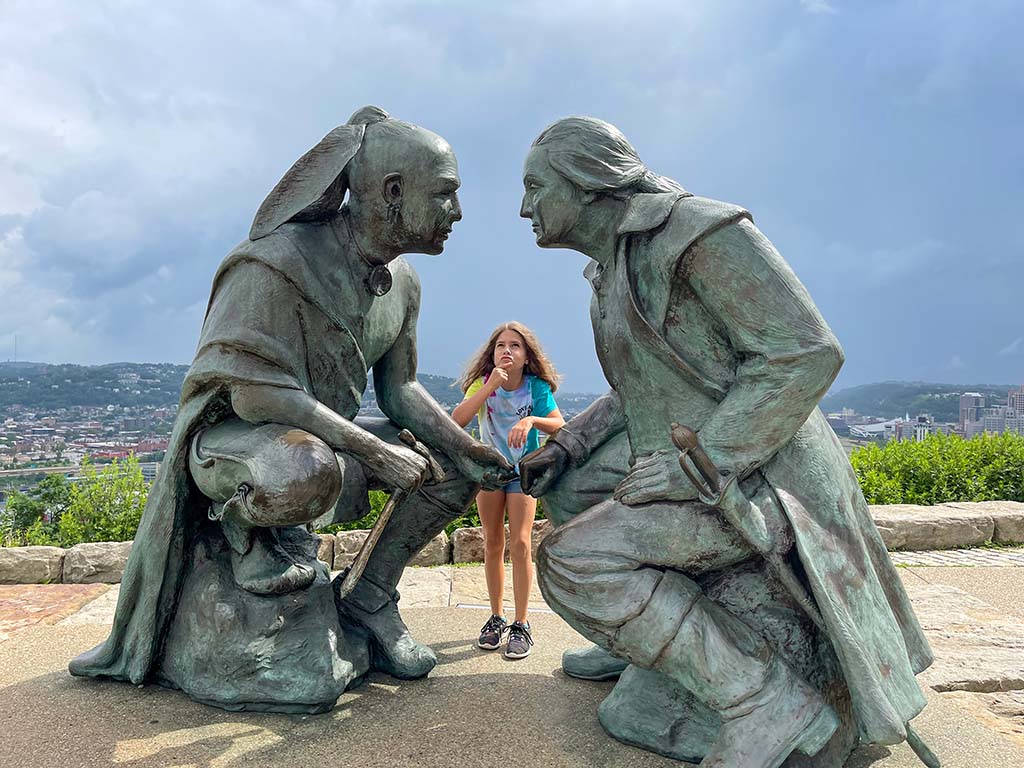 Then we hopped in the car and drove over to check out a pinball cafe and grab some lunch. Here were the places we visited that were fun!
Kickback Pinball Cafe – for any old school pinball lovers, this place is great!
Condado Tacos – right down the street from the pinball cafe, amazingly fresh build your own tacos!
Here are more pictures and details about exploring Pittsburgh and the Incline.
Carnegie Science Center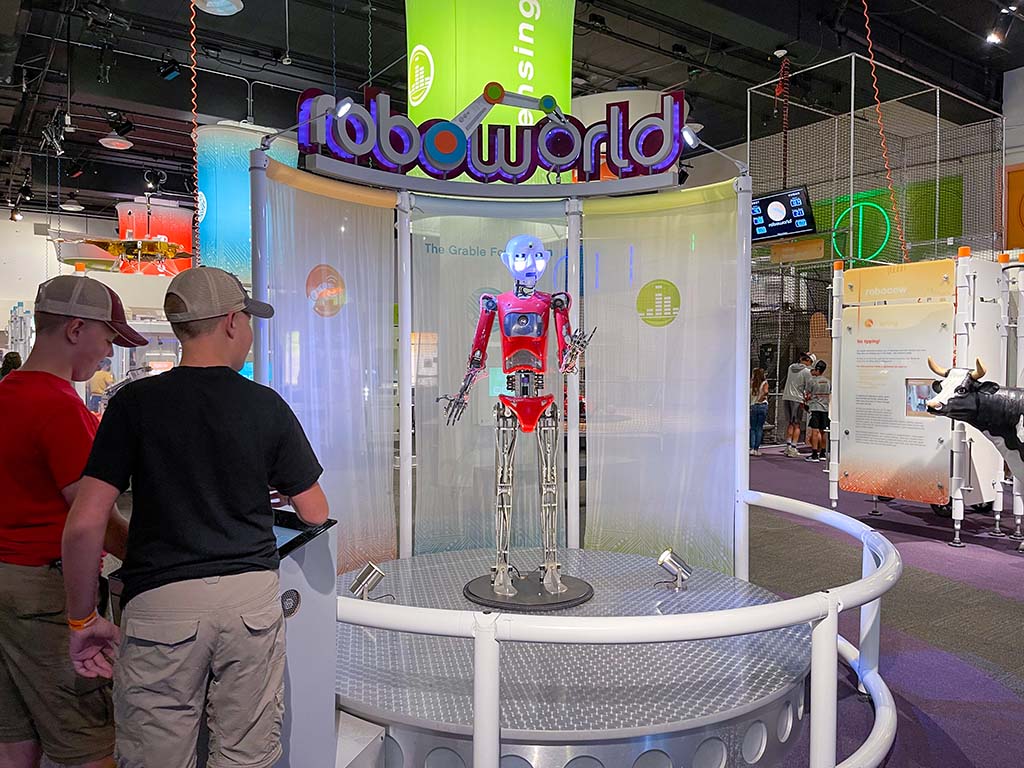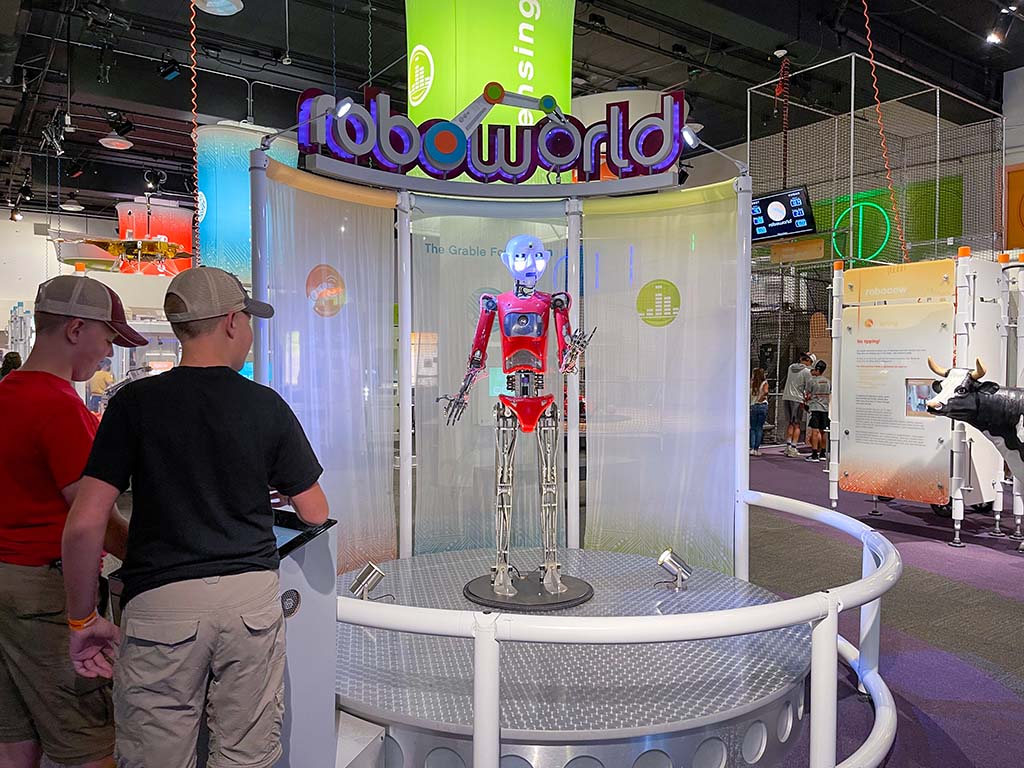 After lunch, we headed over to the Carnegie Science Center which was so much fun! We thought we had planned enough time there, but we actually ran out of time at the end. We couldn't believe how much there was to see and do!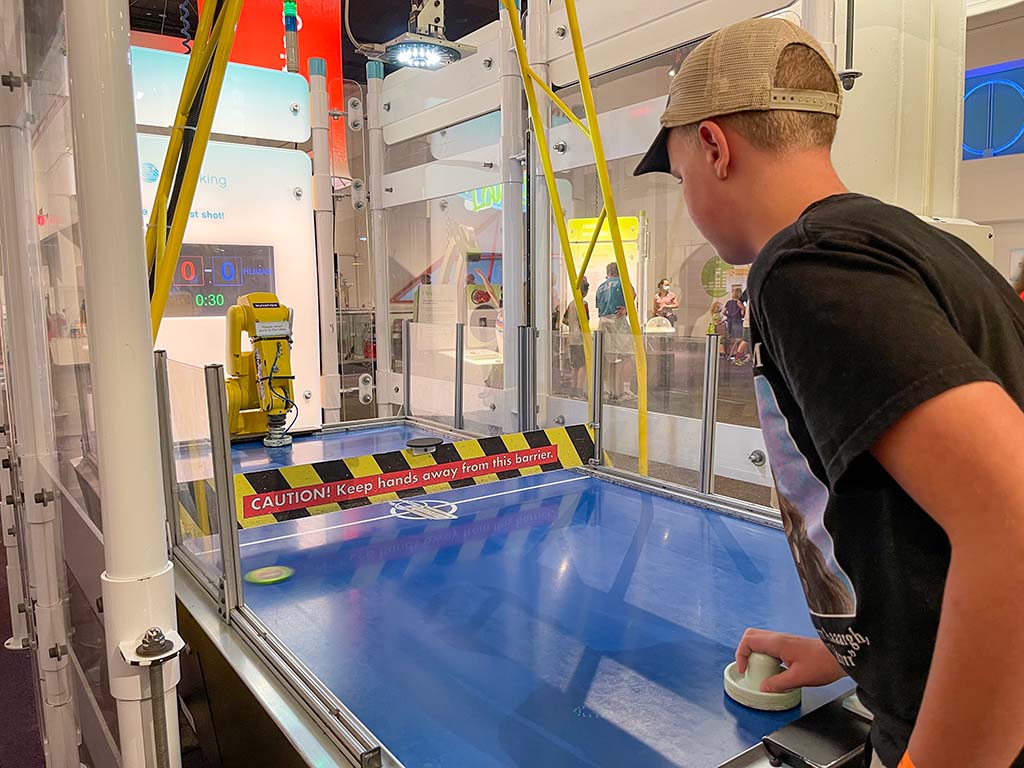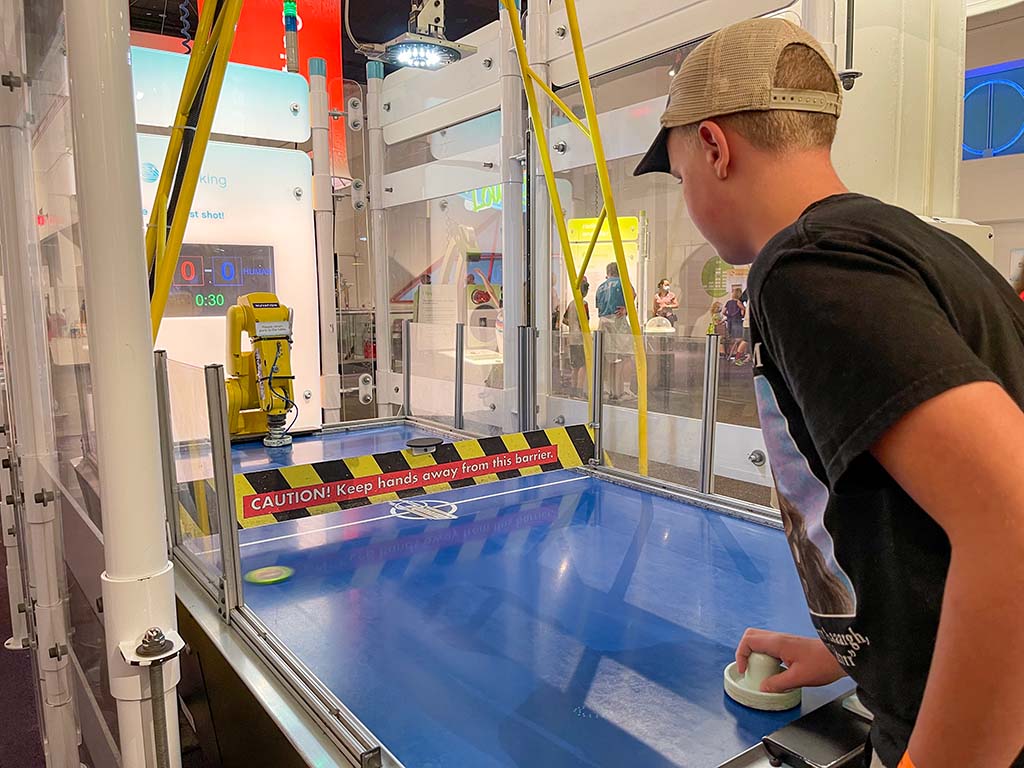 Here were just some of our favorite areas:
Roboworld (interactive robots)
Bricksburgh (Legos galore!)
Miniature Railroad and Village
Planetarium
BodyWorks (All about the body!)
Sportsworks (with rock climbing and so much more!)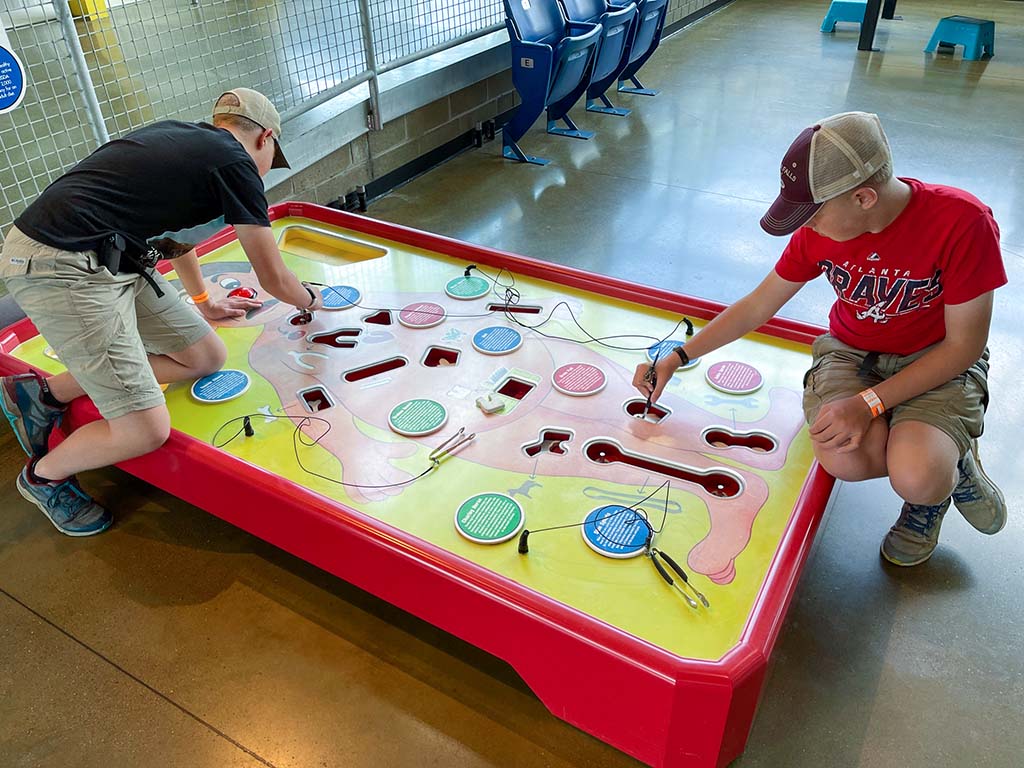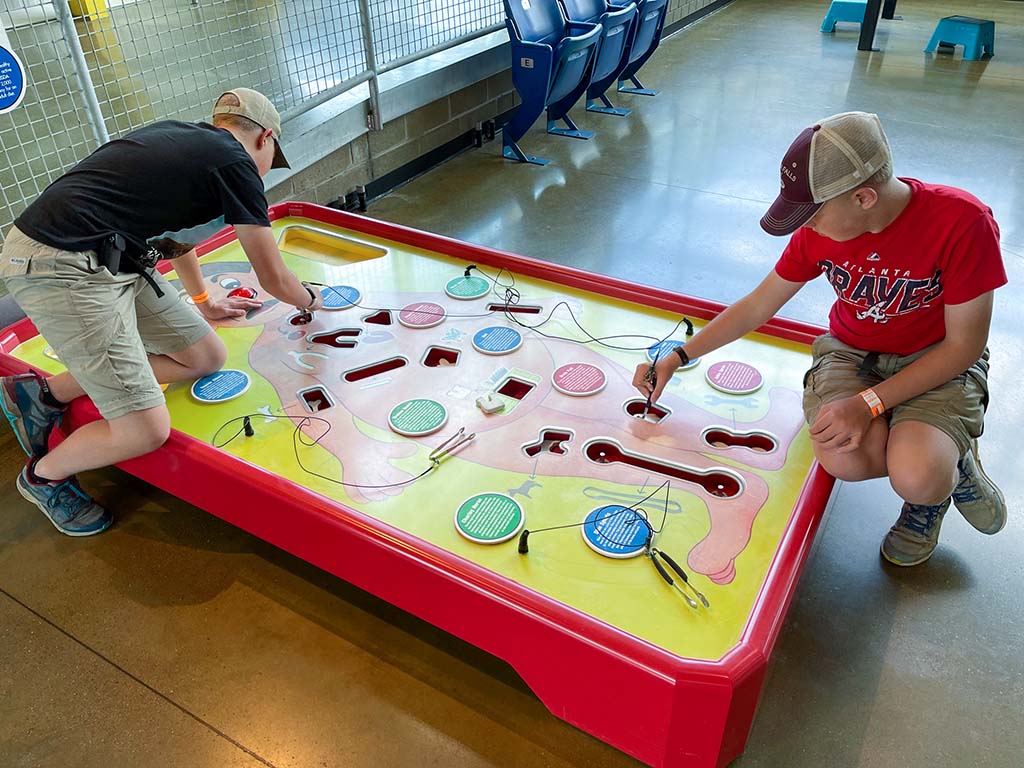 This is a must for any science lovers out there. We really enjoyed our visit to the Carnegie Science Center. There was even the USS Requin Submarine that you can tour, but we didn't get to see this go around. Maybe next time!
Lansing, WV – New River Gorge National Park
A pleasant surprise that we came across on our drive home that was completely not planned at all was the New River Gorge National Park in West Virginia.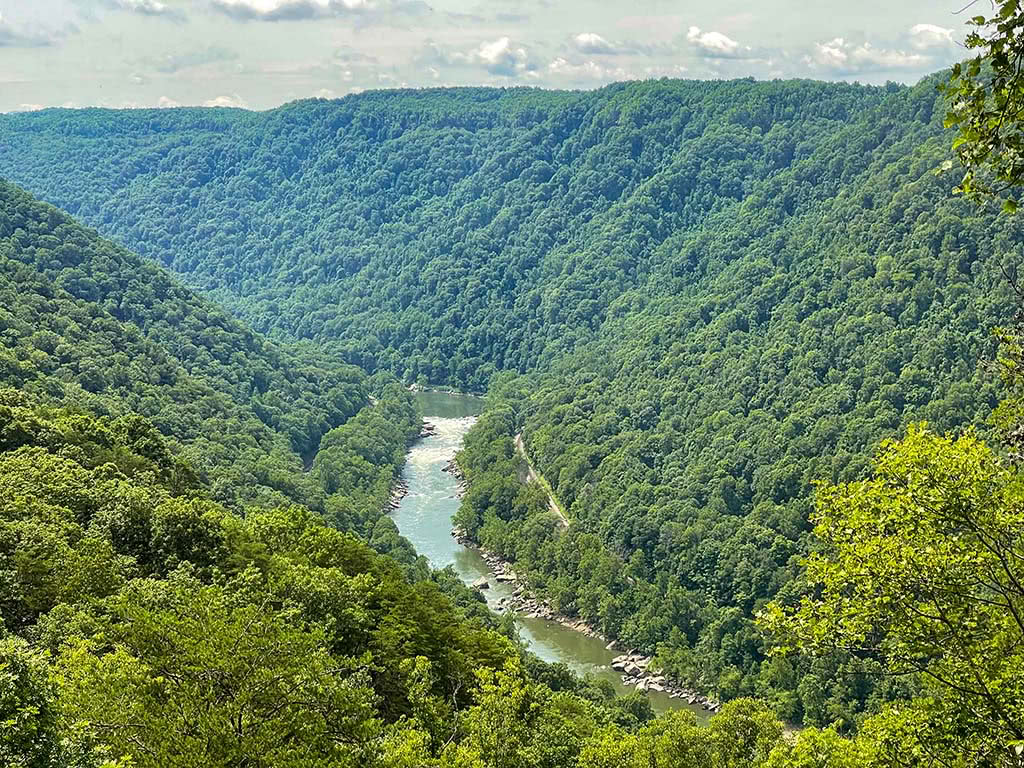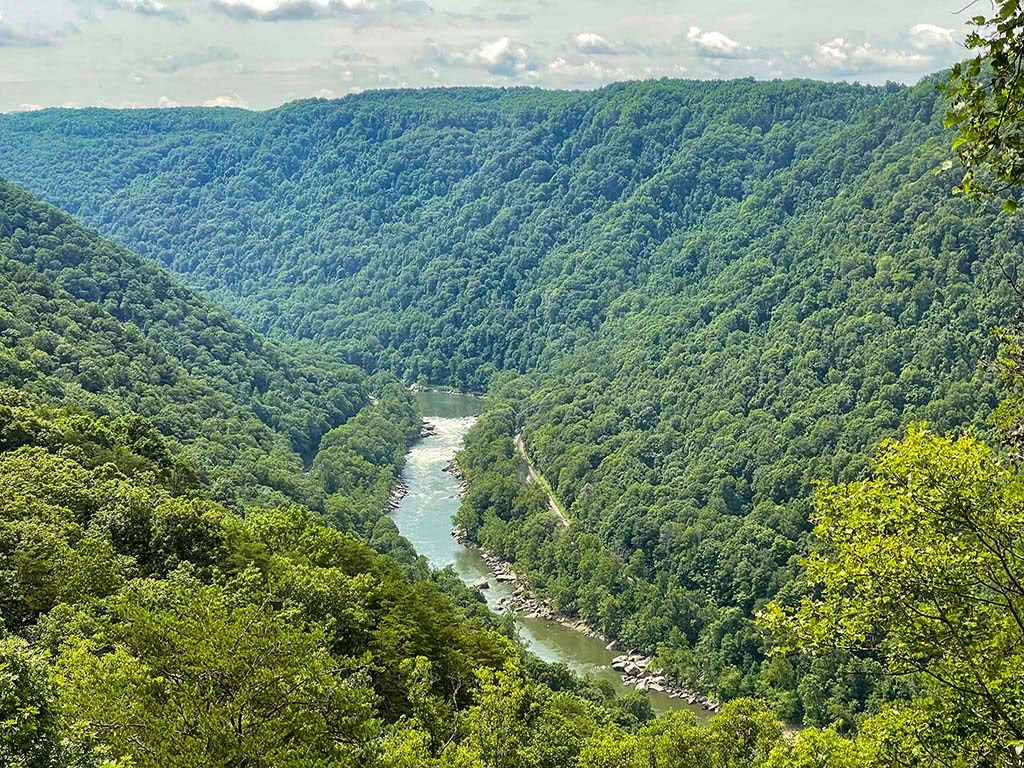 This beautiful national park is the 63rd and NEWEST national park in the system (as of July 2021.) We happened to be driving through West Virginia and made a stop to visit for a little bit and to see the Historic New River Gorge Bridge which is the Western Hemisphere's longest arch bridge.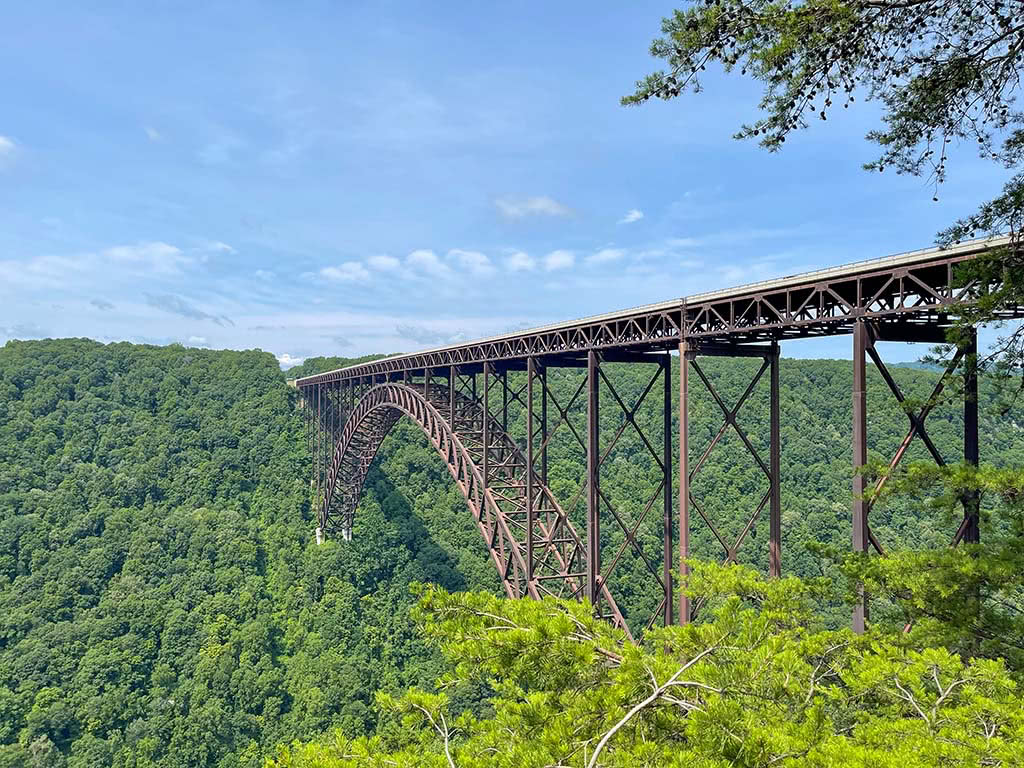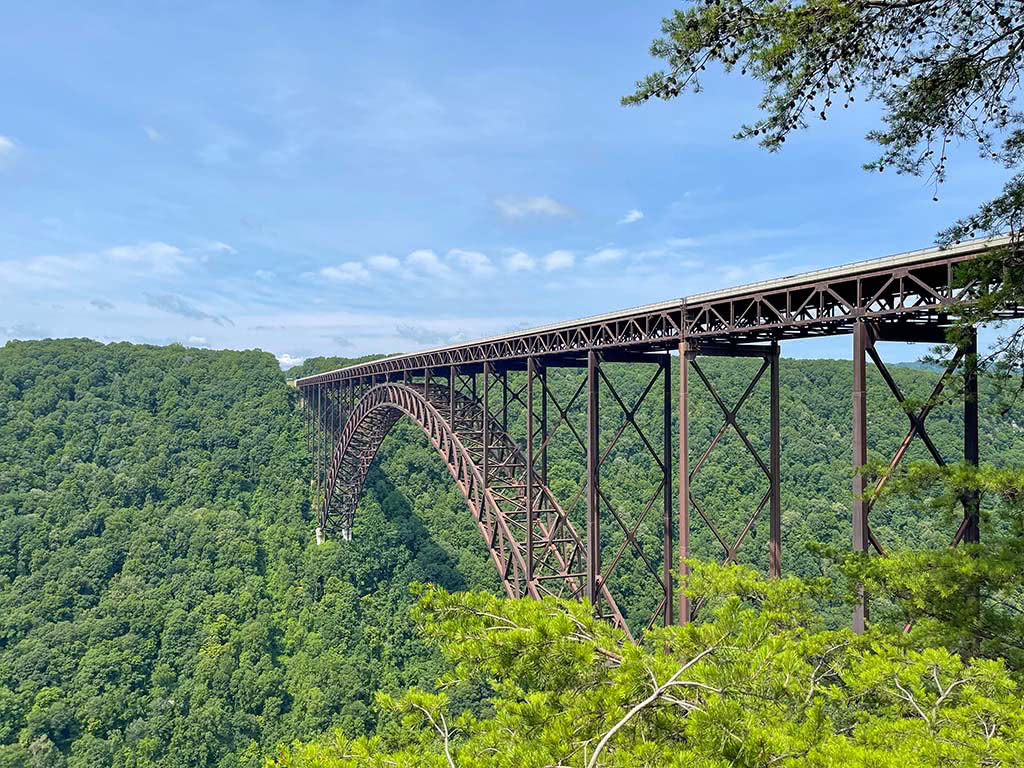 We stopped at the Canyon Rim Visitor Center to learn a little more about the area. Then we made a short trek down the boardwalk to a viewing platform to see the view of the bridge and surrounding areas.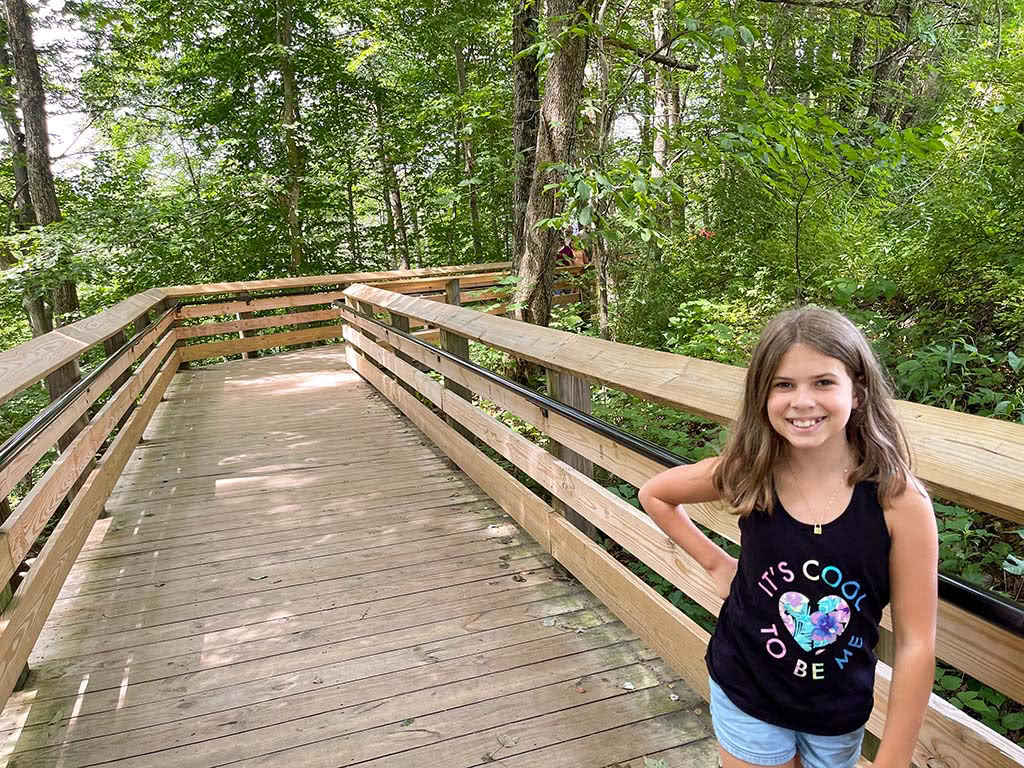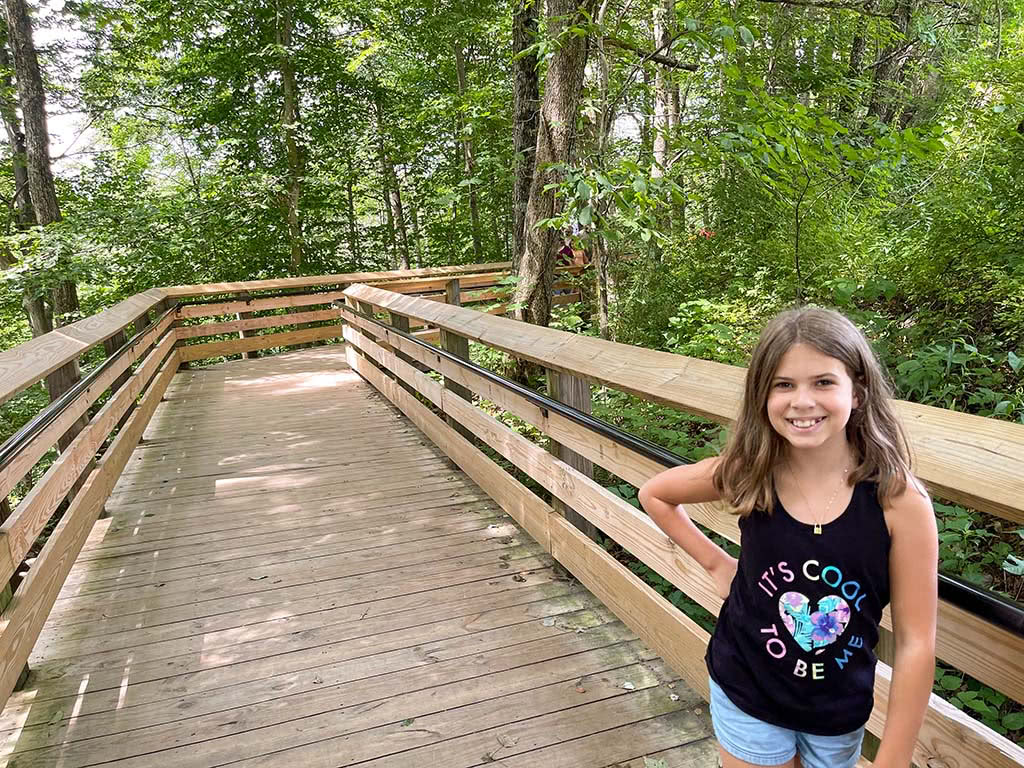 We are already scheming and planning a time to go back to explore and hike this beautiful area as this short visit was just a small taste of all the region has to offer. We loved seeing this beautiful area and reading the history of the bridge, even if just for a short time.
A rugged, whitewater river flowing northward through deep canyons, the New River is among the oldest rivers on the continent. The park encompasses over 70,000 acres of land along the New River, is rich in cultural and natural history, and offers an abundance of scenic and recreational opportunities.

nps.gov
Final Thoughts
We absolutely loved our time exploring in Ohio, Pennsylvania, New York and West Virginia on our family road trip to Niagara Falls. This part of the country offers so many unique places to visit and experience. If you head that way, be sure to plan accordingly to make the most of your time there and remember to have fun!
Family Road Trip to Niagara Falls
---
More Related Articles: