Looking for some Halloween costume ideas? And ways to save?!?
Read on to find some of our favorite last minute halloween costume ideas and ways to save a few bucks this Halloween season!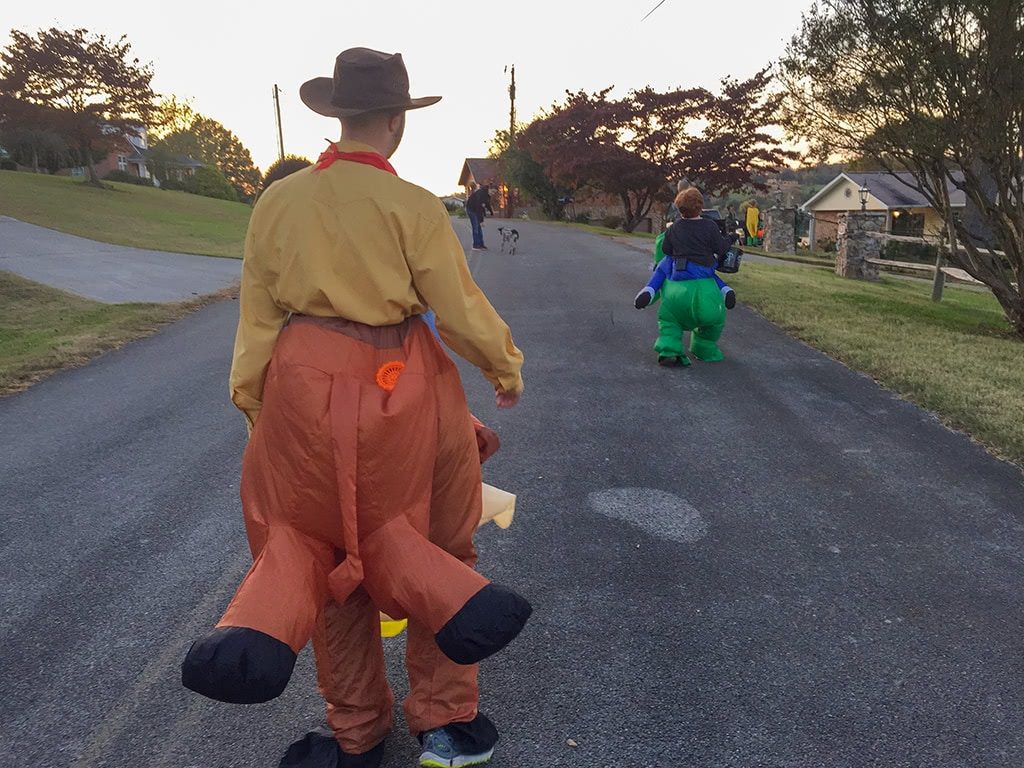 Somehow that Halloween season just sneaks right up on us! Every year I have high hopes of being on top of it before all of the sizes are out of that ONE costume your kid HAS to have (parent fail…).
There are always some great deals and promotions to take advantage of if you haven't snatched up your family's costumes yet! Read on to find some ideas and deals so you can be prepared well before Halloween arrives (and maybe even save a little money as well…)!
*This post may contain affiliate links (which means if you make a purchase after clicking a link we may earn a small commission but it won't cost you a dime)! Read our full disclaimer.
Halloween Costume Ideas and 7 Ways to Save!
1. Find Some Deals on Amazon
Amazon has become quite our "go-to" over the years for Halloween costumes! At first we were a little hesitant since you can't try the costumes on (why do the costumes have such weird sizes?!?). 
However, if you have plenty of time, Amazon has a great return policy on most costumes (it will be noted as "Free Returns") if the costume doesn't fit.
You can do a return on most items and ship it back and receive full credit (if it's within the time frame). Then simply order the correct size while the other is being shipped back!
We have done this before with one of the boy's Batman costumes and it was no problem AT ALL! We were super pleased with the return process and other than the hassle of driving to the UPS store to drop it off, it wasn't too bad!
(TIP- Be sure to save the box or bag that it was shipped in for easy returning if you think you may need to swap out sizes!)
We also have found that when we wait until the last minute (and all of the local stores are out of the size we need…YIKES!)…with Amazon Prime's 2 day shipping (and now sometimes 1 day shipping!), it's hard to beat!
The prices are usually pretty comparable to most places and when in a bind and no time to search for deals, this is our quick and easy solution! Again, you would need to be pretty certain of your size though!
Another benefit, if time is on your side and you aren't looking for a very specific costume, is that Amazon also runs some great deals if you are willing to check them out daily!
2. Check Party City (In-Store & Online)
Our second favorite place to snatch up some great Halloween costumes is at Party City! They seem to run some pretty good deals at times so we have been able to save a good amount over the years by taking advantage of their promotions!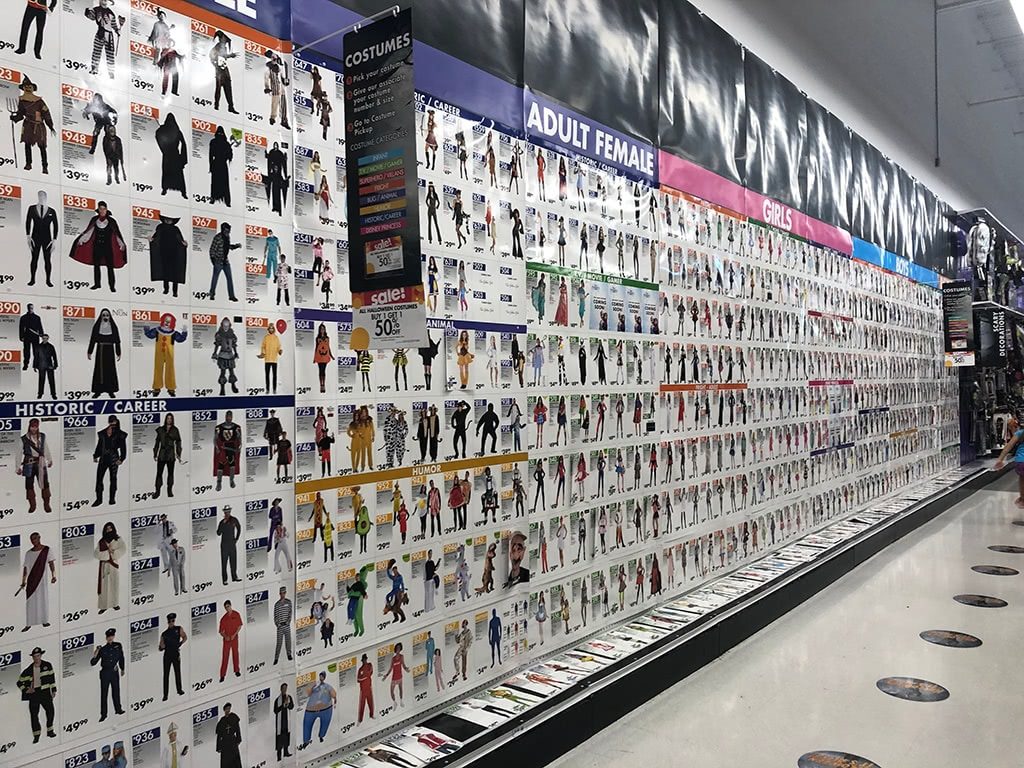 Sometimes they run a promotion in the store for "Buy 1 Get 1 50% Off". There are exclusions, so be sure to read the fine print!
They also have a special discount area where you can often find great deals! In our local store, there is usually a table up front or a big rack in the back of the store.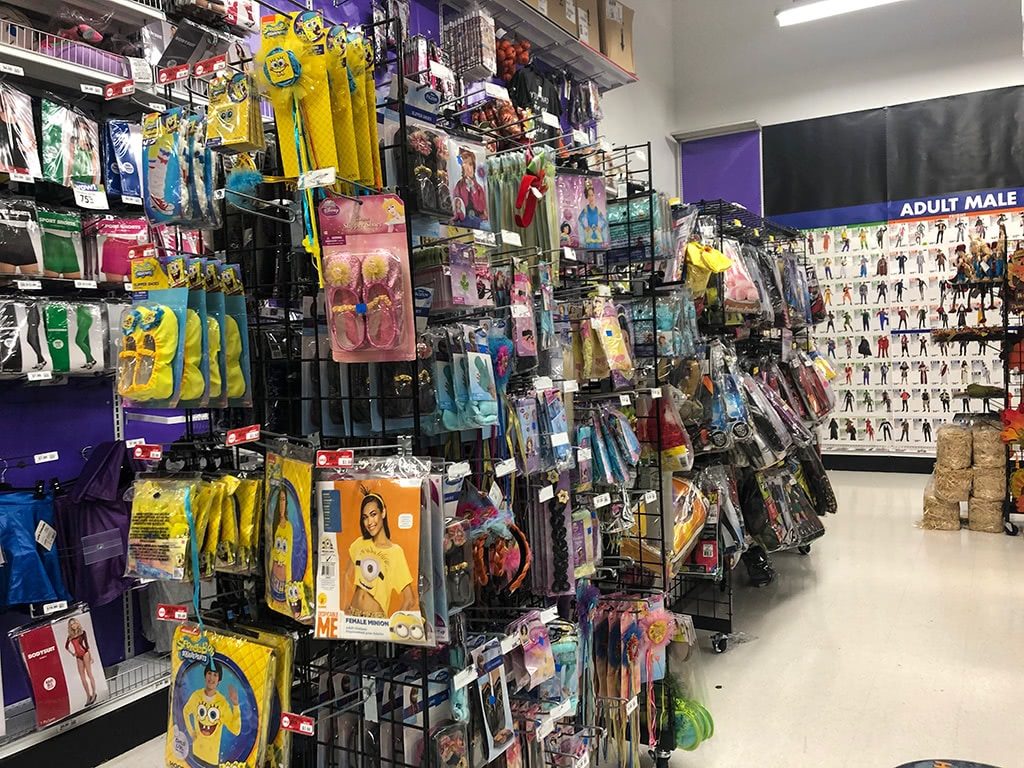 We have found some great deals there over the years! The hubby even scored a great Adult Mario Brothers "Mario" costume one year for $5 (complete with epic mustache)!! So be sure to take a gander there!
Also, Party City typically runs similar promotions online, so be sure to check there as well! And typically you can get free shipping on orders over a certain amount!
3. Stop By Your Local Party Store for Halloween Costume Ideas
One year we actually found the best price at a local party store for a specific "Witch" costume that our daughter really wanted! Be sure to stop by and take a peek if you have a pretty good local party store.
One thing to watch for are details on their return policy. Ours has a very strict "No Return" policy, so we had to make sure that was the one she wanted before we committed!
Nothing is worse than being a few weeks out from Halloween and they have a change of heart on their costume! No changing your mind on that one!
4. Browse Walmart or Target
Walmart and Target often will run some sales in-store (be sure to check their weekly ads). The typical price can range anywhere from $10 and up ($10 usually being the more generic costumes), but the prices usually aren't too bad even without a sale!
Target usually has a sale in-store where if you spend $30, you can save $5. If your kid has picked a costume that's a little more pricey, that might be a good opportunity to save a little bit at least!
Walmart and Target both run online promotions as well, so be sure to check those out! Historically, Target will run a deal in October online that if you spend $50, you can save $10 (as well as the in-store $30/Save $5). AND…if you are a Redcard Member, you get free shipping and save an extra 5% if you use your card!
5. Visit Costco or Sams before they sell out of Halloween Costumes!
If you are a member at Costco or Sams, be sure to check out their Halloween costumes! They usually get those several months in advance and often get picked through rather quickly, so plan ahead if you want to catch a deal at one of those stores!
We've found that, though the prices are sometimes slightly higher, the costumes are very high quality, and sometimes come with extra fun accessories.
6. Check Local Consignment Sales, Thrift Stores or Online Marketplace
When the kids were much smaller, we actually hit up our local consignment stores and sales where we could grab costumes for SUPER cheap! We were able to score several Disney princess dresses for a fraction of the cost. And typically they are in pretty good shape!
This Merida Princess Dress usually is about $40-$50 brand new and we snagged it for $10 at a consignment sale!
Another great place we discovered last year was on our local Facebook Marketplace, where we found some great second-hand Star Wars costumes. Again, if you have time to search (and don't mind waiting and watching), you can often get a great deal there!
It just depends on how specific of a costume you are looking for. Sometimes it just doesn't pan out…but when it does, it's pretty awesome!
7. Use What You Already Have or Make Your Own Halloween Costumes
When all else fails and your child wants THAT specific costume that you just can't find anywhere…be sure to google ideas or take a look at Pinterest to get your wheels turning!
I tend to be a "Pinterest Fail" type of gal, so I typically shy away from really complex costume ideas that are out of my skill set. However, I CAN sew…so if it is something like that I will attempt it! We have made some pretty fun costumes over the years with a little creativity (and plenty of planning) and time!
Like these Pokemon Costumes: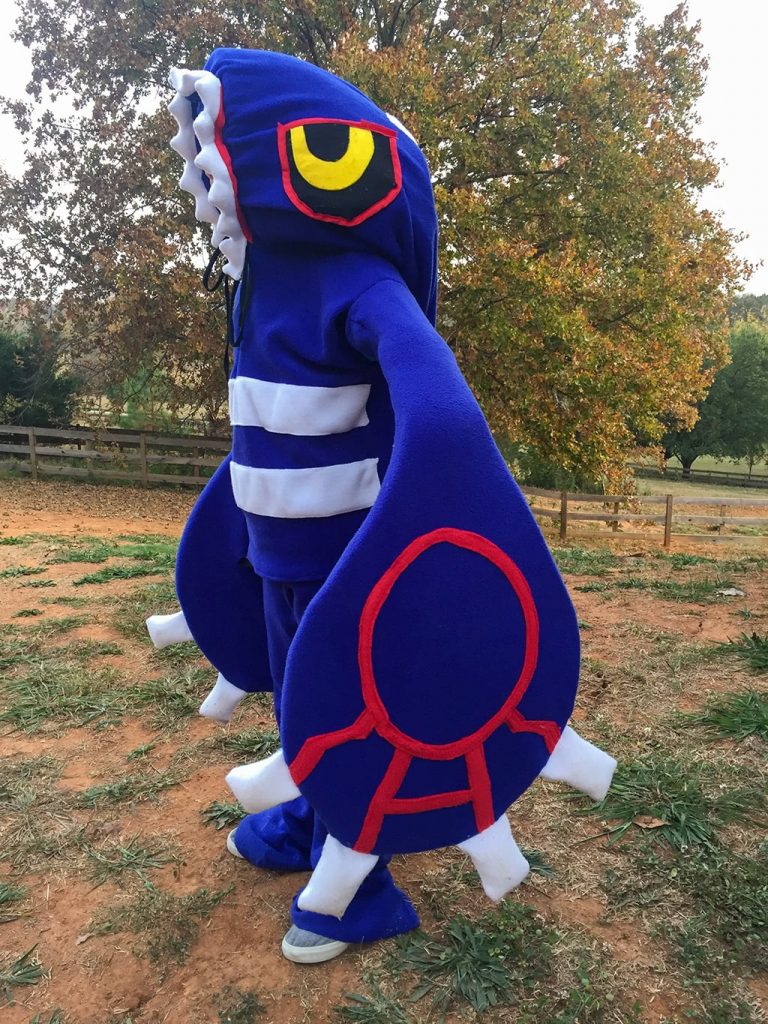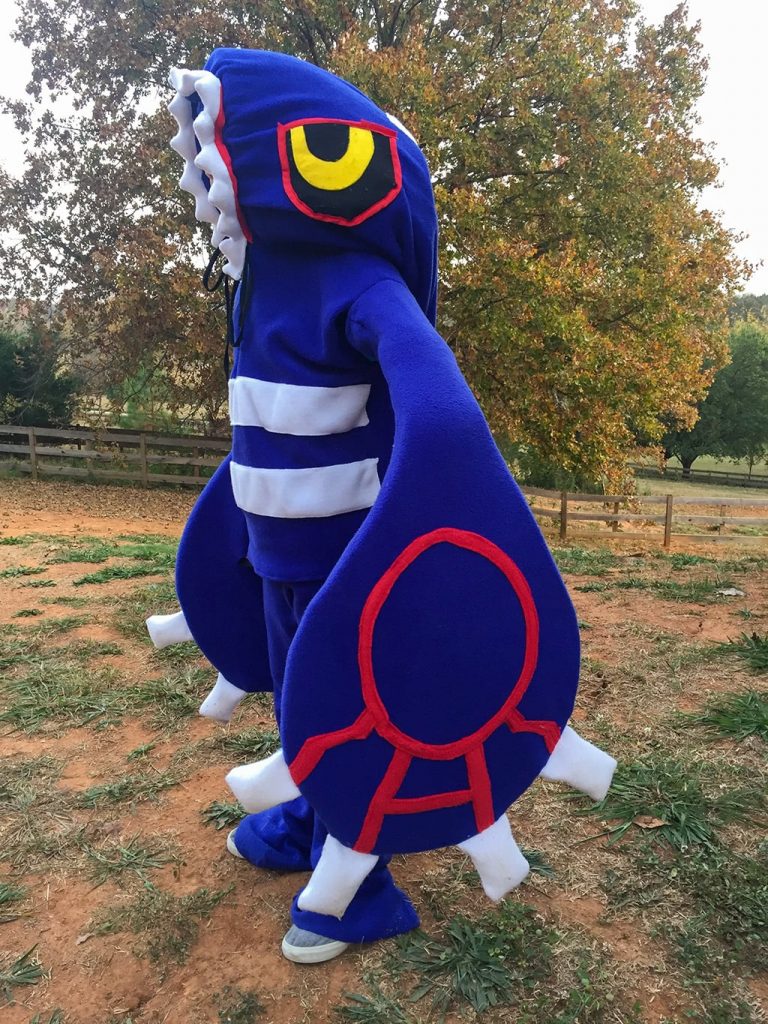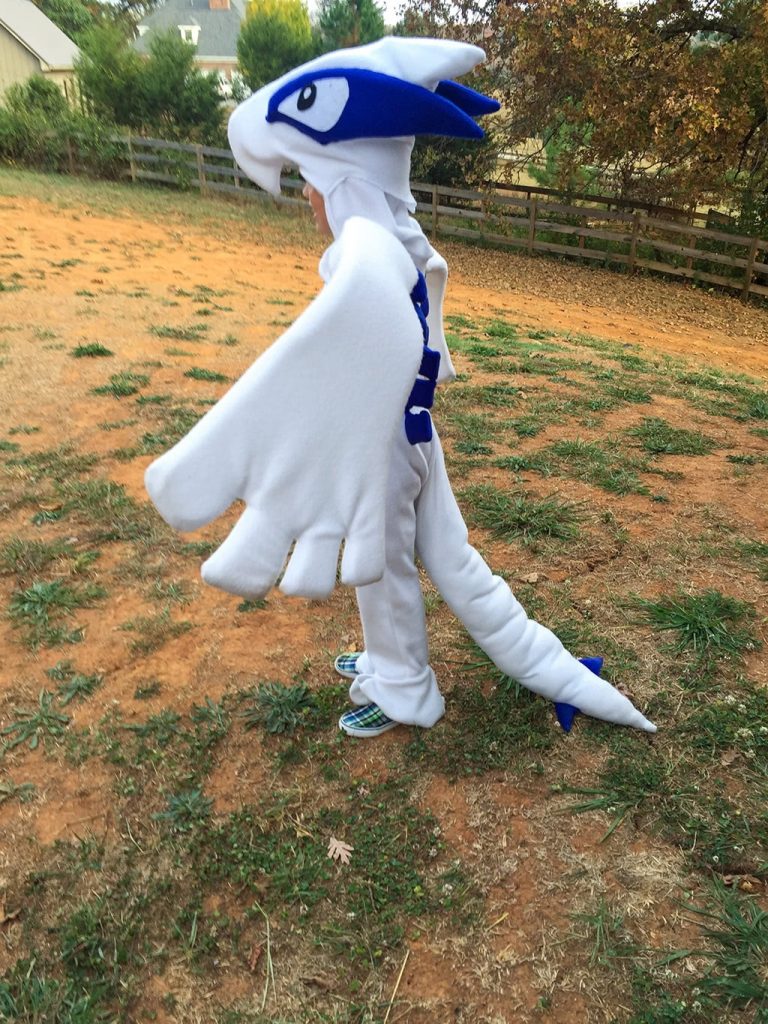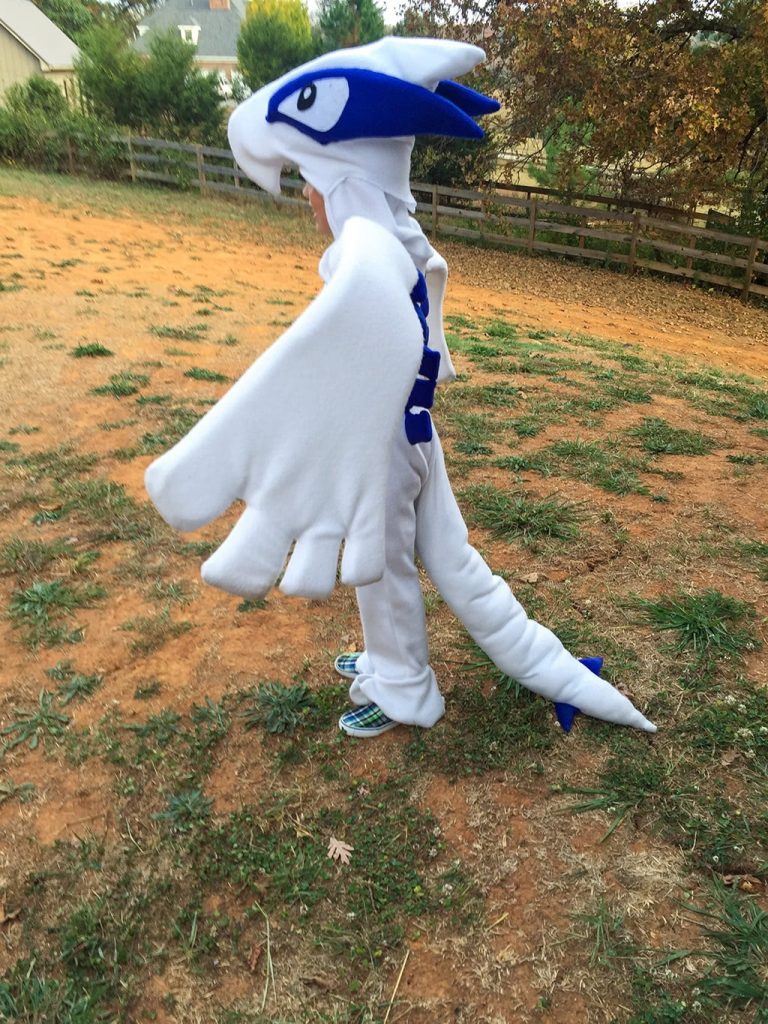 And Yogi Bear costumes: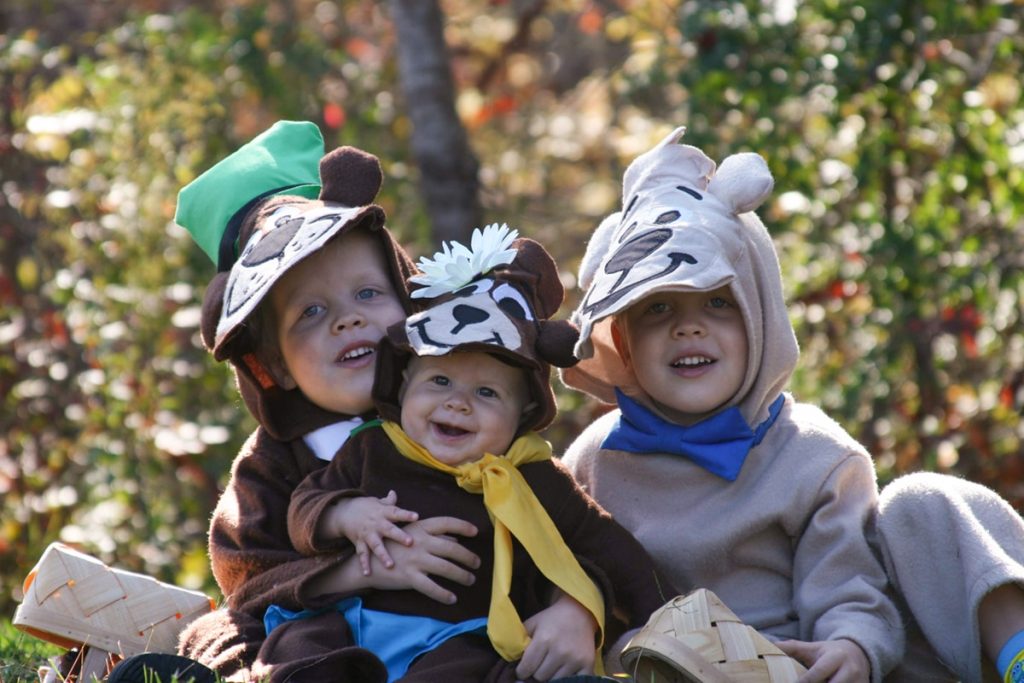 And I know so many other families that have made costumes out of boxes with spray paint and recyclables as well! That intimidates me a little more, but that is totally something they rock and they always look SO great!
We also have a great collection of dress-up clothes/costumes on-hand already, so sometimes we just pilfer through it to see what we can use to piece together a perfect costume!
Everyone has some good hippy costumes laying around, right?!?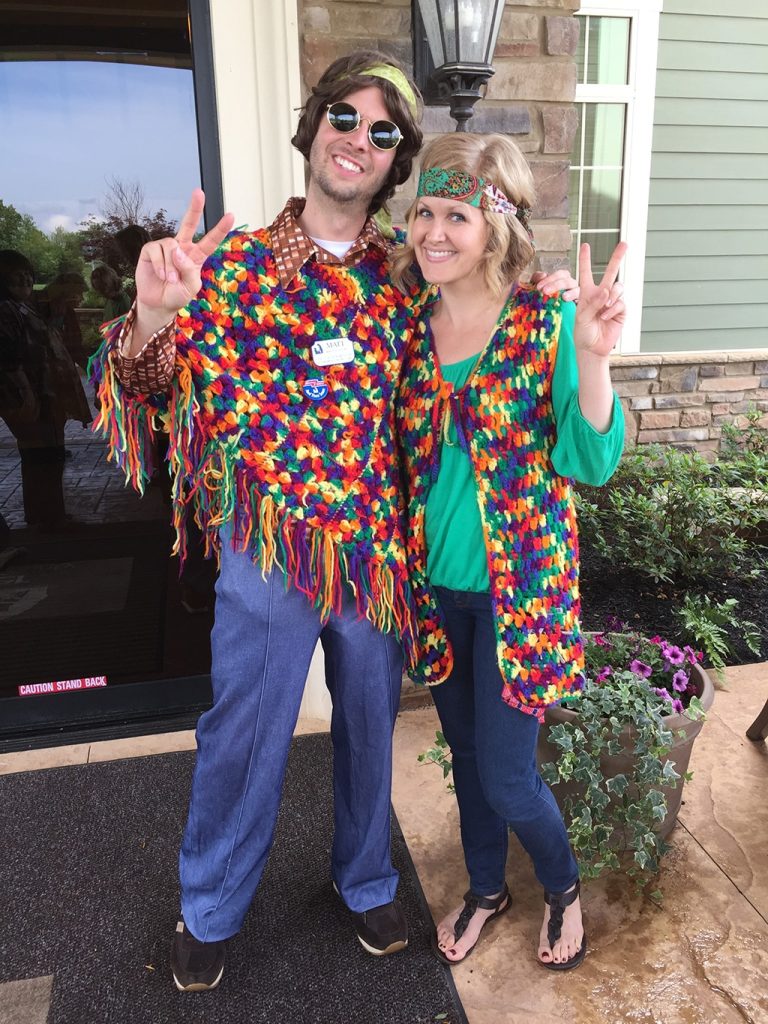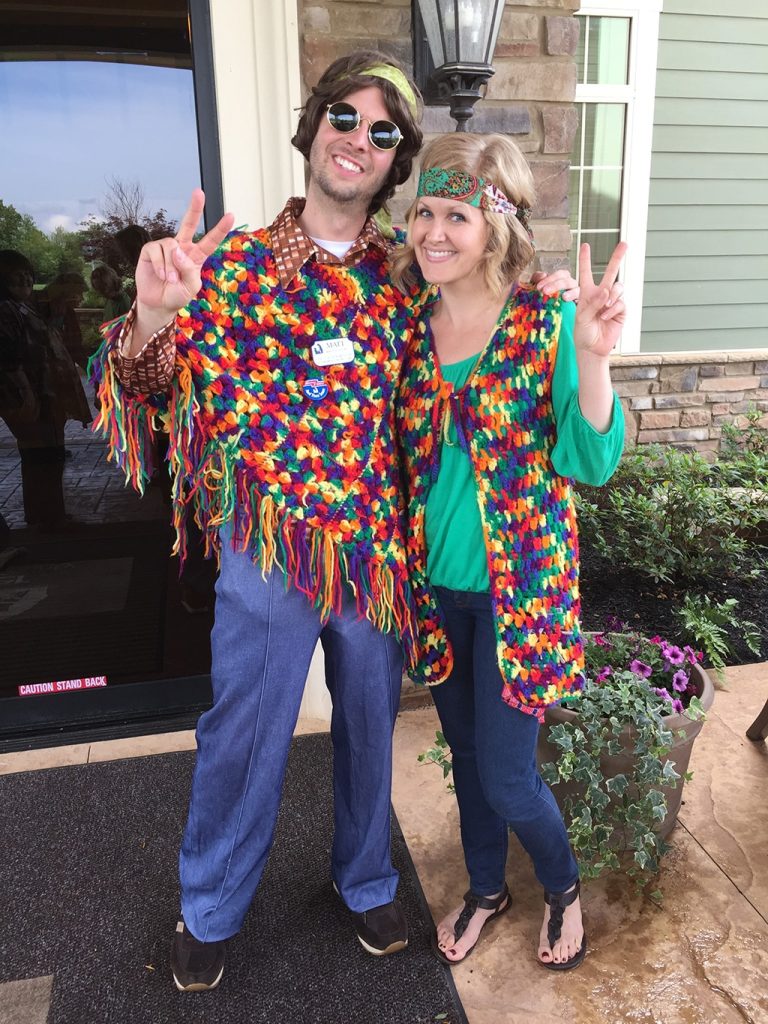 Tap into your creative side! The possibilities are endless!
Final Thoughts on Halloween Costume Ideas
Last but not least, just remember to HAVE FUN and make memories together as a family! Halloween costumes and dressing up is just one of those things that most of us have such fond memories of as a kid!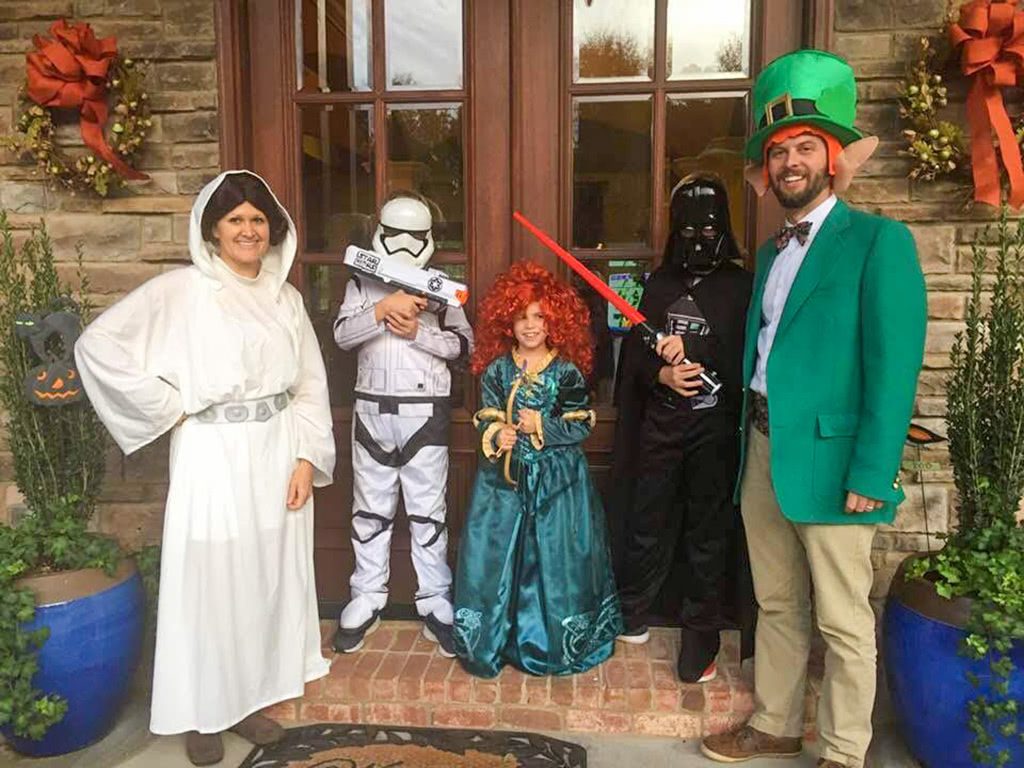 You don't have to break the piggy bank for a costume as there are TONS of ways to save on Halloween costumes! But with a little pre-planning and intentionality, you can make it a fun experience that will give you memories that last a lifetime!
---
So what about you and your family? How do you save for Halloween costumes? Do you have a favorite "go-to" store for Halloween costumes every year?
---
More Related Family Fun Articles: