Looking for a beautiful waterfall hike in the Great Smoky Mountains? While there are SO many to choose from, Spruce Flats Falls is one of our family's favorite hikes!
With an easily accessible trailhead from the Townsend side of the Great Smoky Mountains, this short 2 mile roundtrip trail is an easy-moderate hike that is well worth the sights. Keep reading for more tips on where to find this waterfall and things you need to know before you head that way!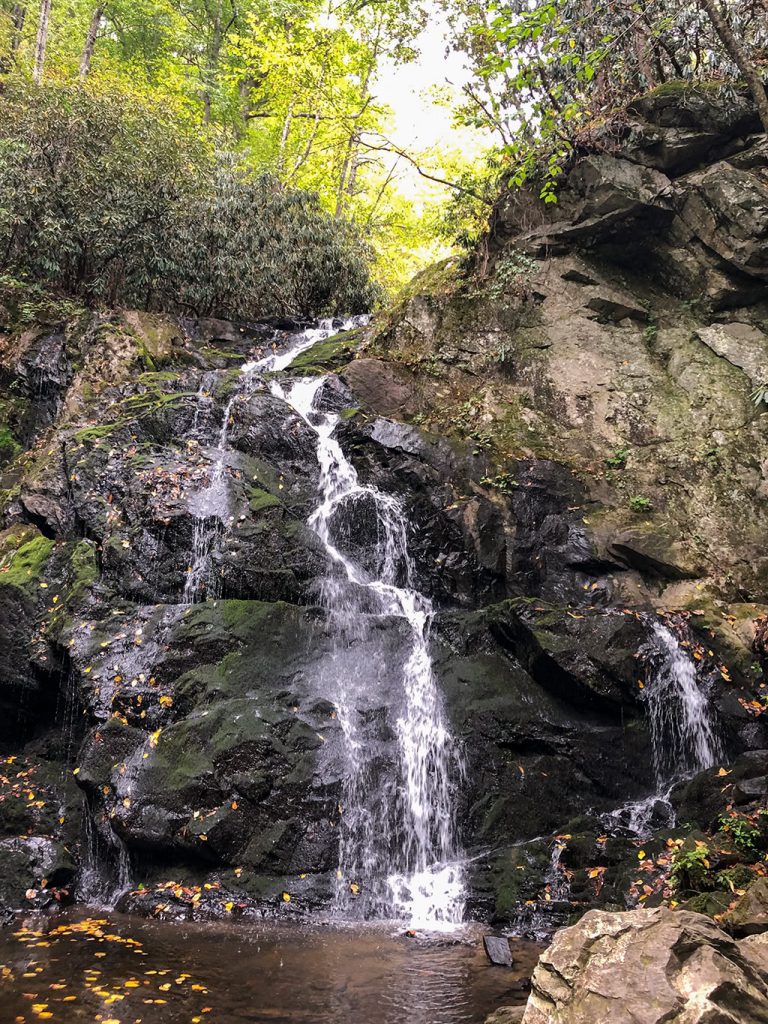 *This post may contain affiliate links (which means if you make a purchase after clicking a link we may earn a small commission but it won't cost you a penny more!) Read our full disclaimer.
Hiking in the Smoky Mountains
As with any National Park, before you head out to explore, it never hurts to have on-hand some reliable and trustworthy resources for easy reference.
Here are a few of our favorite pocket guides about hiking in the Great Smoky Mountains:
Spruce Flats Falls Trail Information
Roundtrip Length: 2 miles
Trail Location: Tremont (near Townsend, TN)
Directions: Lumber Ridge Trail Trailhead
Trail Features: Waterfall
Round Trip Hours: 1 – 2 hours
The Spruce Flats Falls hike actually isn't officially on the map which is why it is often a lesser known waterfall hike!
Although you may find varying information, the hike is approximately 2 miles roundtrip according to most sources. Either way, it's relatively short and most are able to do it with no problem!
It's located near the Great Smoky Mountain Institute at Tremont which is also one of the main areas that was logged before the Great Smoky Mountains became a National Park in 1934.
(Side Note: Tremont and Elkmont both were two of the main hubs for logging. For extra reading be sure to check out these excellent resources for more background and history of the Great Smoky Mountains: Lost Elkmont, Last Train to Elkmont and The Great Smoky Mountains.)
The waterfall itself is about 30 feet in height and flows down the mountain into the Middle Prong. It is really a beautiful area to explore anytime of year!
How Do I Get to Spruce Flats Falls?
The easiest way to find the trailhead for Spruce Flats Falls is to put in your GPS, "Lumber Ridge Trail Trailhead" and park at the Great Smoky Mountains Institute at Tremont.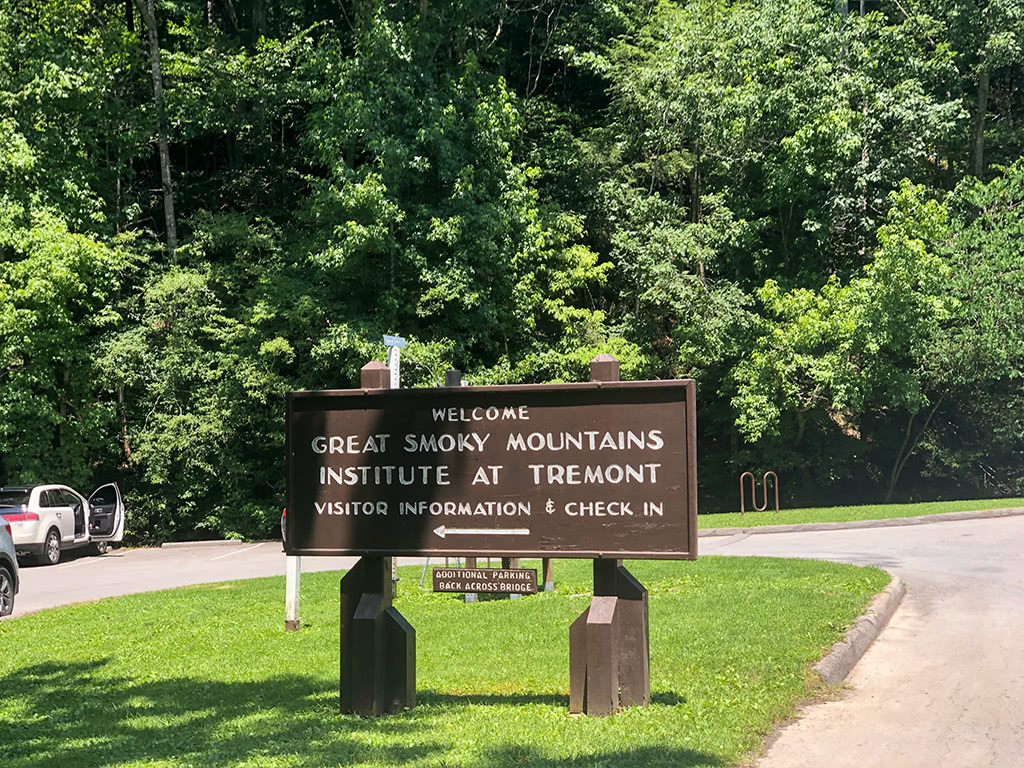 Hiking to Spruce Flats Falls
Locating the Lumber Ridge Trailhead
From the parking lot of the Great Smoky Mountain Institute at Tremont, you will hop out of your car and take a left out of the parking lot and head up the hill. (Normally there is a sign there blocking the road for thru traffic).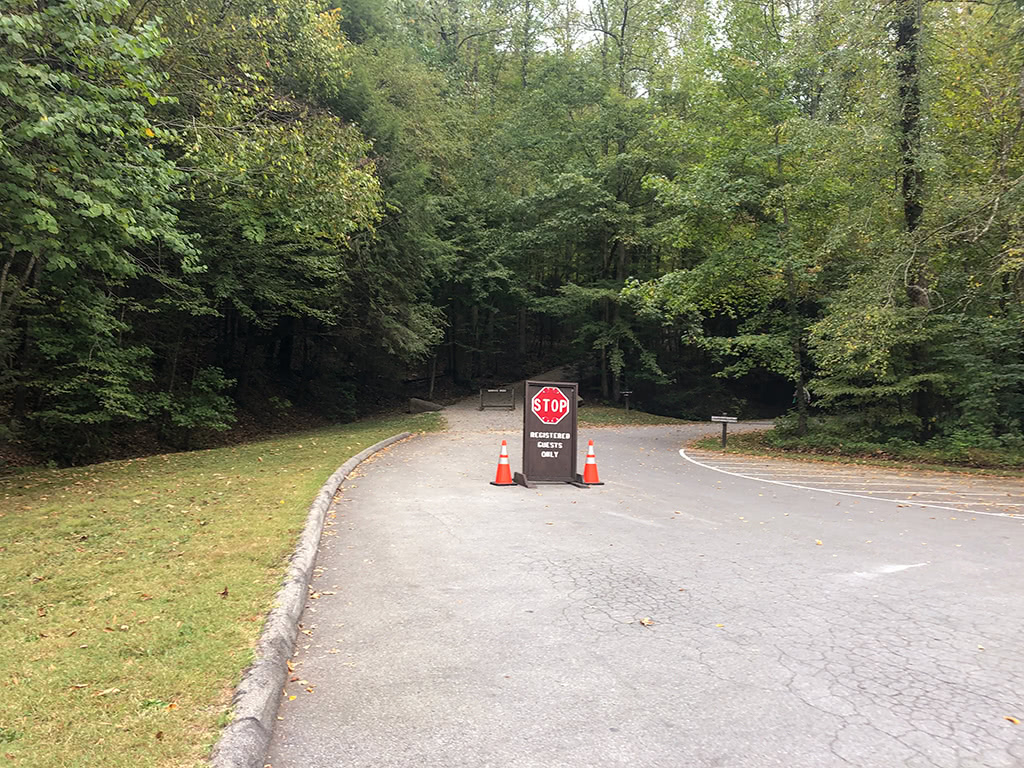 There you will spot a sign pointing you up the hill to the falls.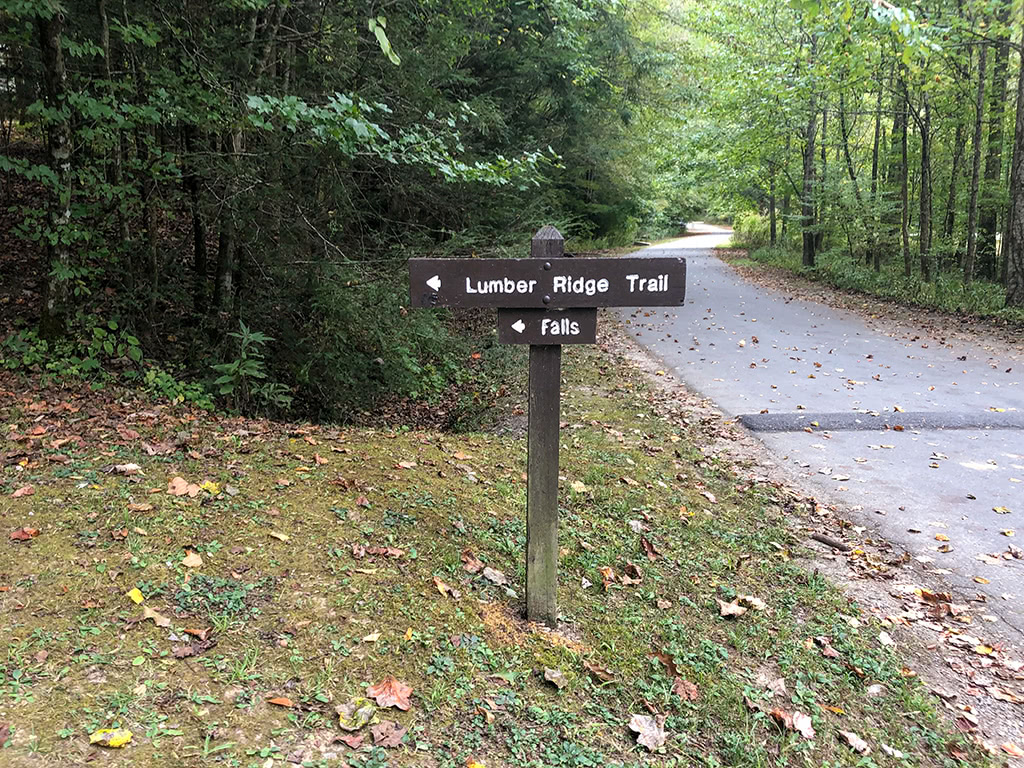 Once at the top, you will take a left at the building. It is marked with a sign that is pointing to the left to find the Lumber Ridge Trailhead.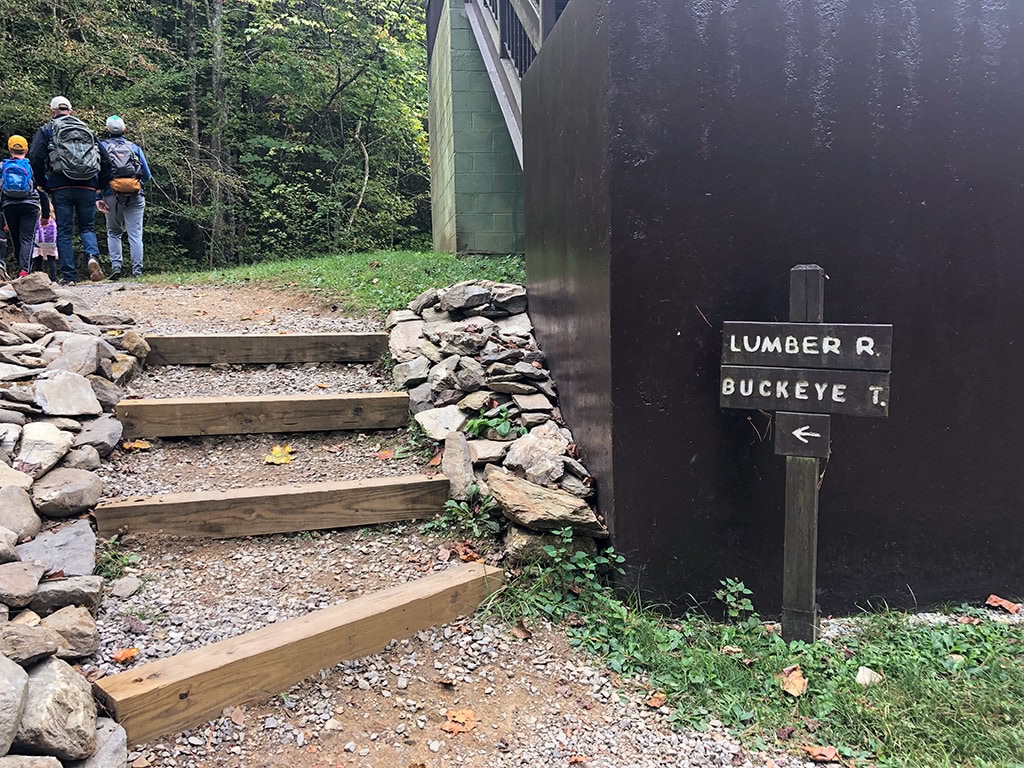 As you continue on, you will find several more signs pointing you in the right direction. Once you make it to this point, it's pretty easy to identify the trail.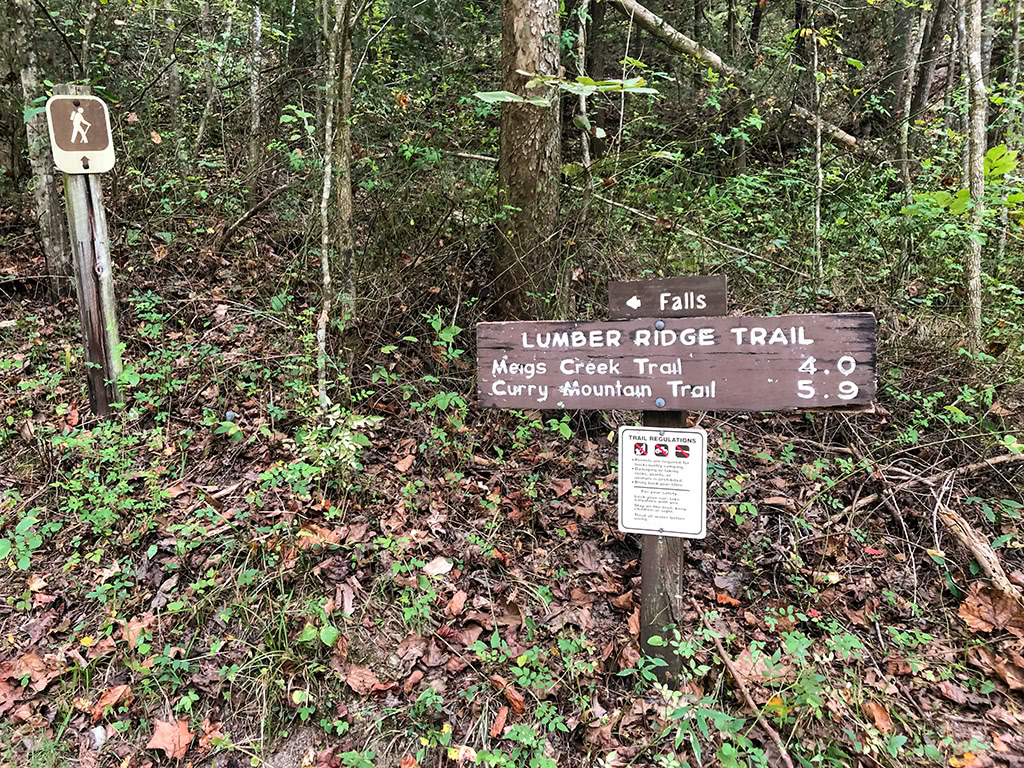 On the Trail
On the first incline of the trail, you will come up to an opening where you will get a perfect view of Thunderhead Mountain. Be sure to take a minute to enjoy those sights!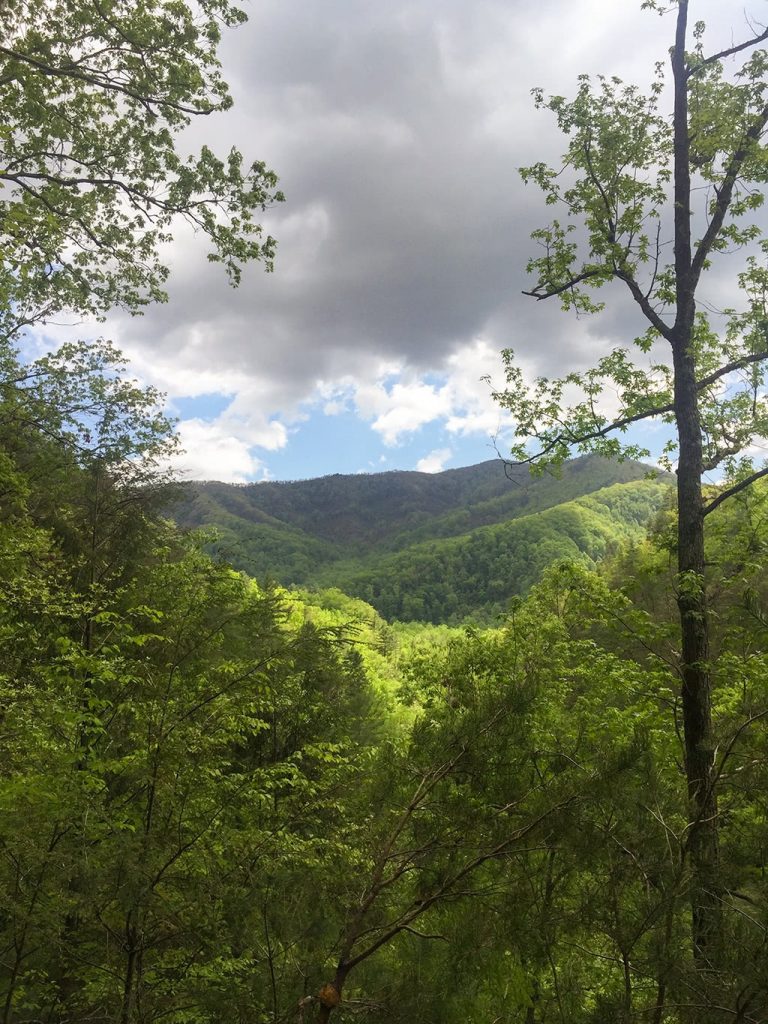 As you get further along on the hike, there are some parts that have lots of tree roots exposed on the trail. Just remind the kiddos to watch their step!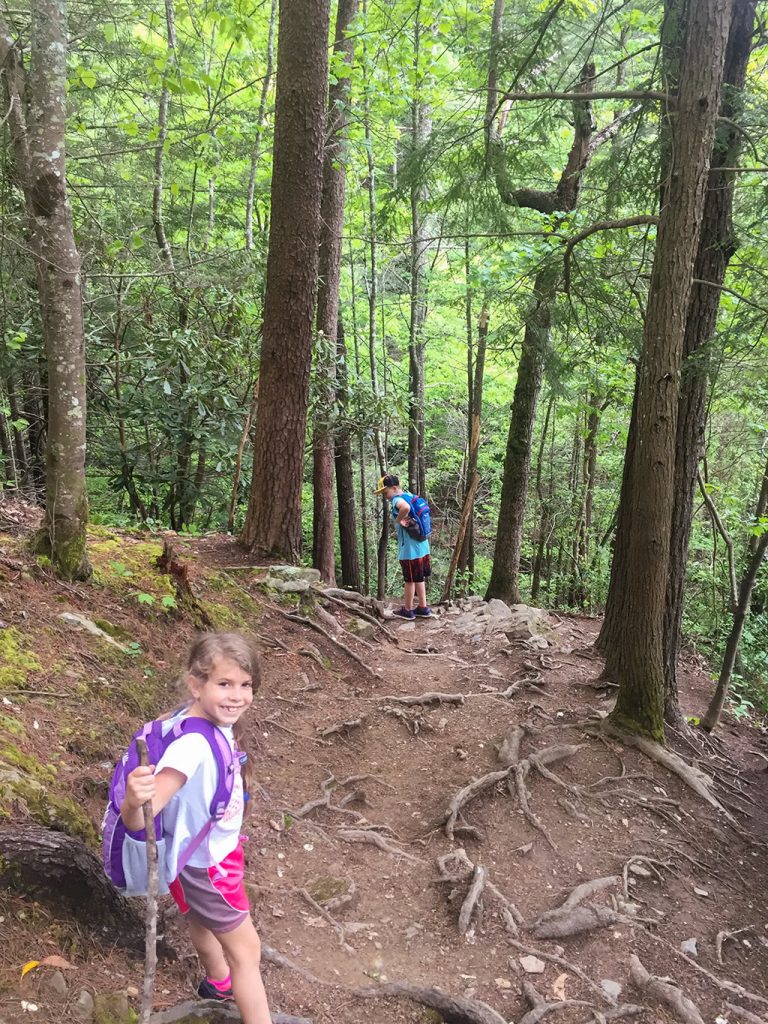 Once you get close to the base of the waterfall, the trail will start to descend pretty quickly. That's when you will know that you are really close!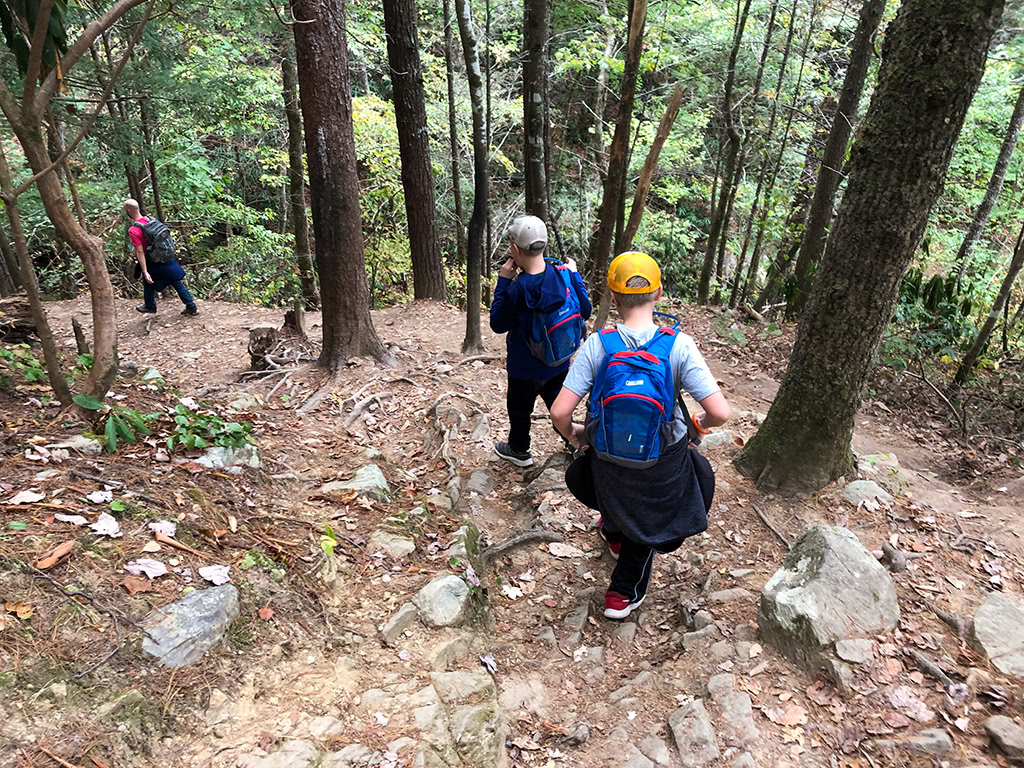 At Spruce Flats Falls
Ahhh, finally…that sound of rushing water and the first sight of the waterfall! That's always our favorite part of the hike!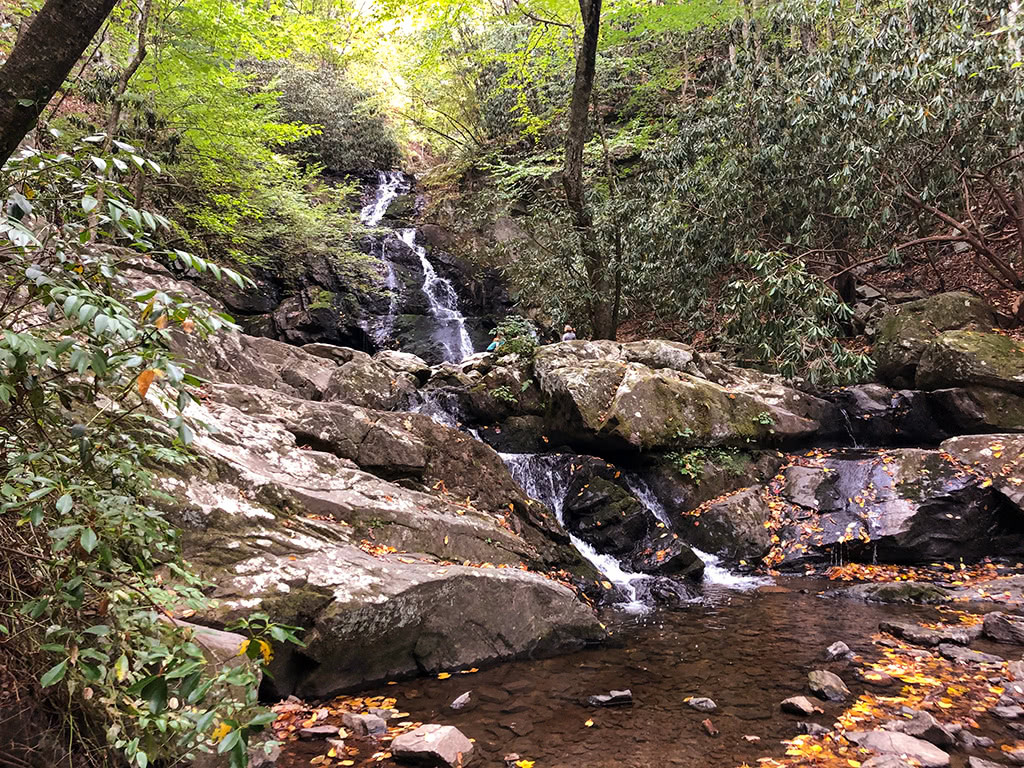 Take some time to walk around and explore while you are there! If you are daring enough, you can hop some rocks across the river to the other side where you can mosey up to the right side of the falls for a little closer look.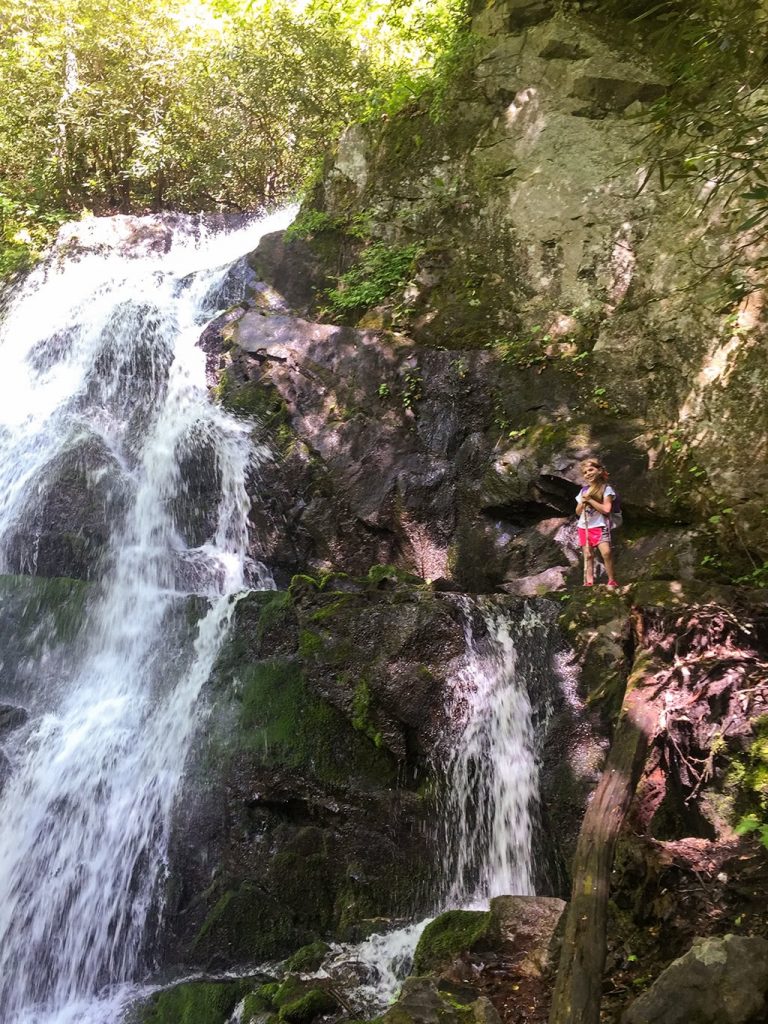 (Of course always remember to be careful as rocks with water on them are often very slick.)
Depending on the recent rainfall, the falls may be really full or more of a trickle.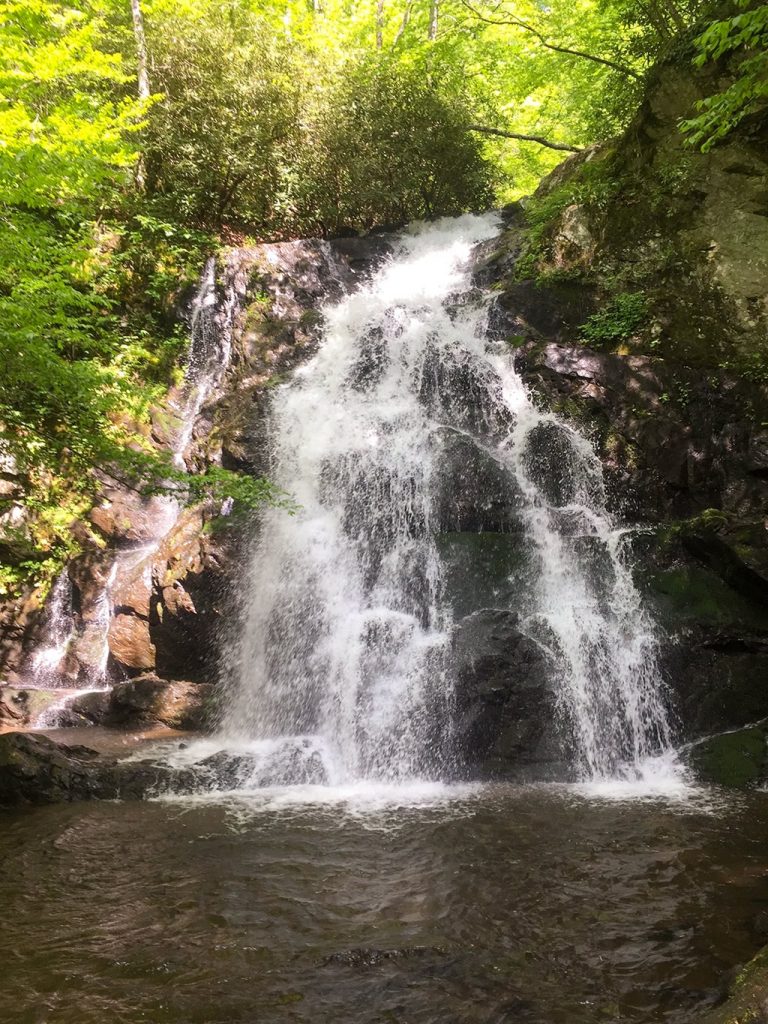 Either way, it is still beautiful and definitely worth the hike!
Before you head back, be sure to take a quick group photo to document your trip to Spruce Flats Falls!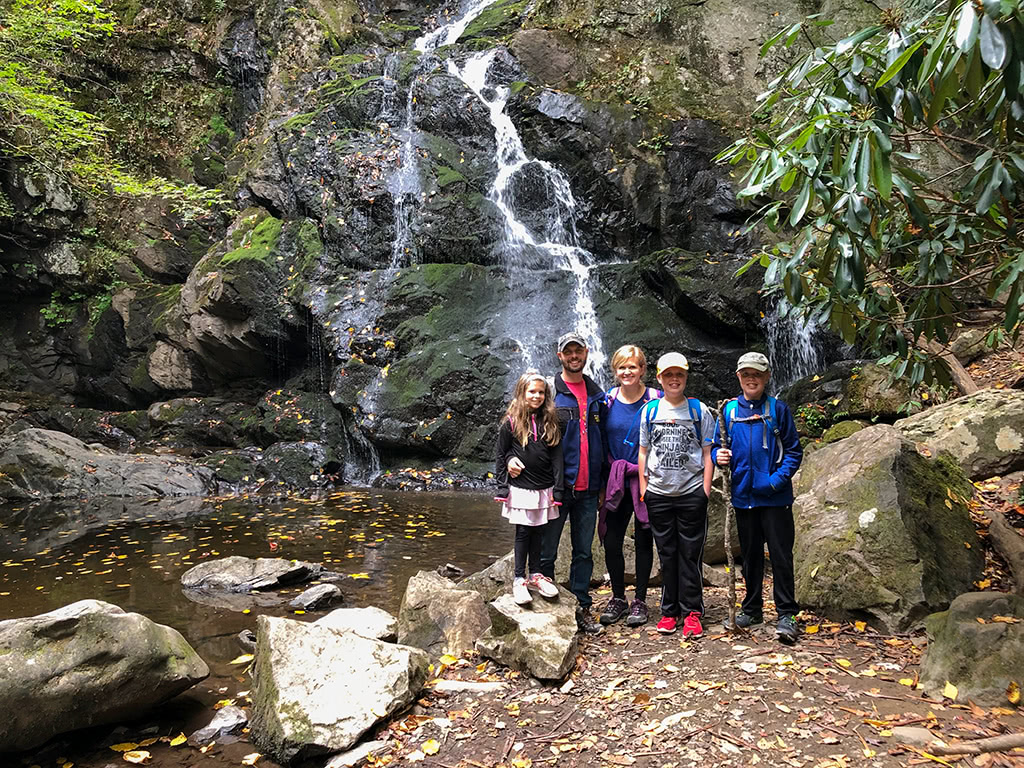 Our Experience Hiking to Spruce Flats Falls
Our first time hiking this trail was in the Spring and we saw plenty of rhododendrons and azaleas blooming!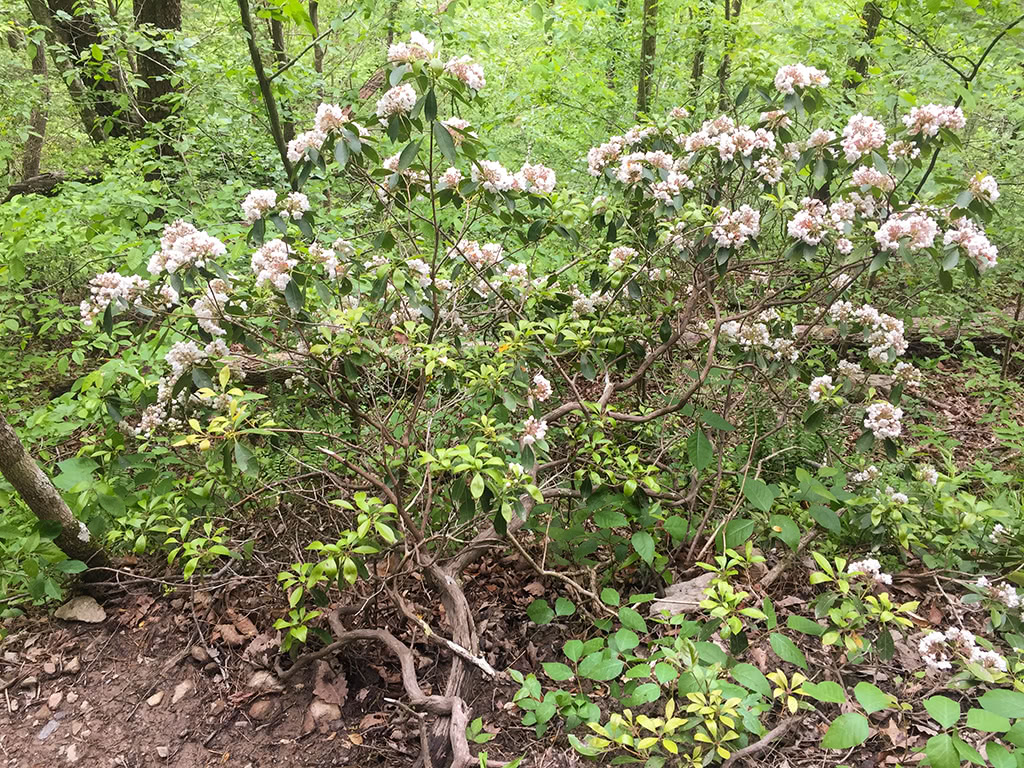 And in the fall of course you will see beautiful colors in the leaves!
We really enjoy hiking it anytime of year though!
And of course you always have a chance of seeing deer, bear and other various wildlife. You just never know what you may come across in the Great Smoky Mountains!
In the Spring, we saw a TON of bright colored millipedes along the trail.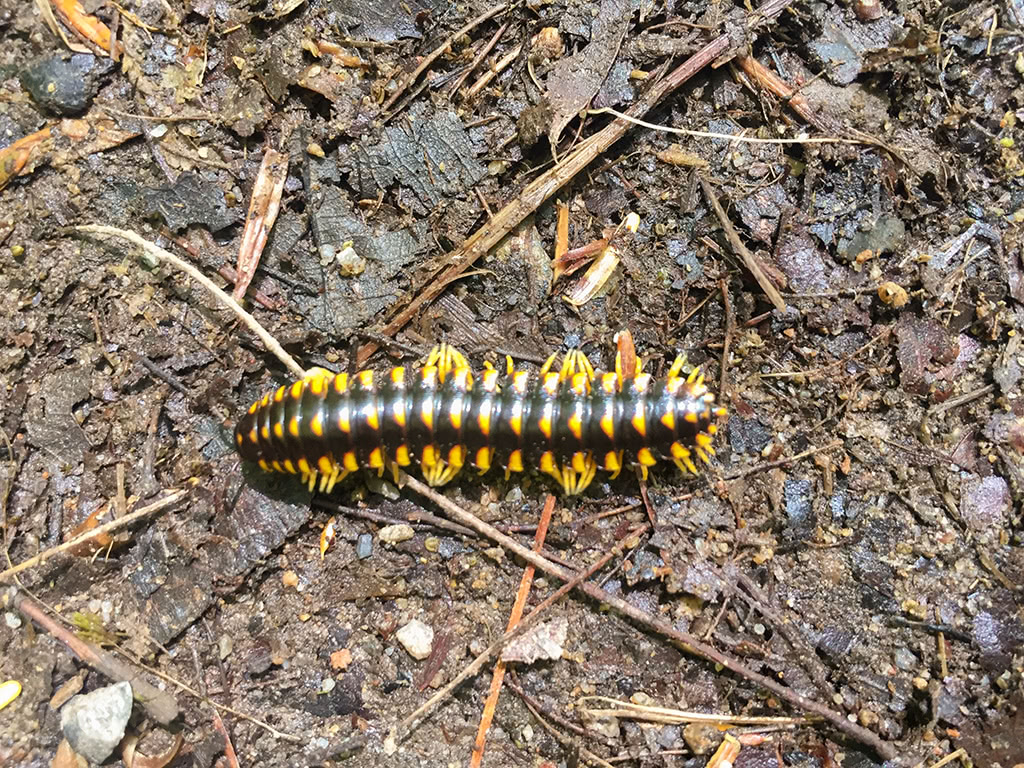 Aren't the colors beautiful? We were absolutely fascinated by them. Their movements were so smooth and neat to watch.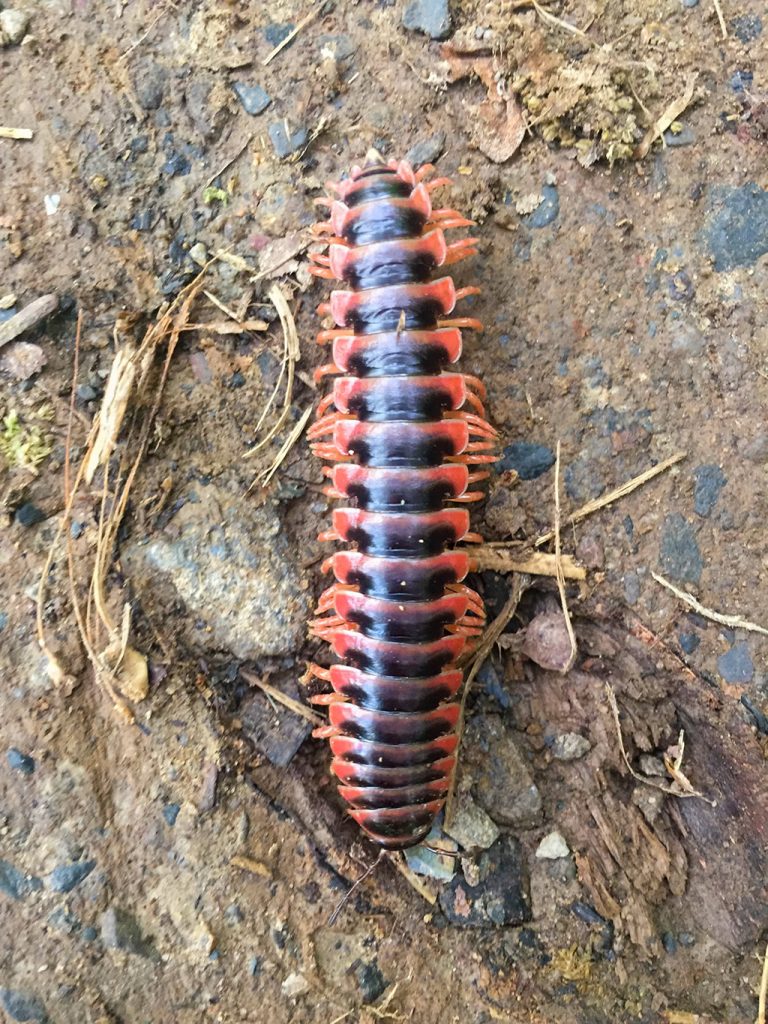 Biodiversity in the Great Smoky Mountains
Side note...Did you know that the Great Smoky Mountains is the most biodiverse park in the National Park system? According to nps website, the Great Smoky Mountains National Park is home to over 19,000 species with an estimated 80,000-100,000 species that have yet to be discovered!
You can read more about the biodiversity of the Great Smoky Mountain National Park at the nps.gov website. Or be sure to stop in the Great Smoky Mountains Institute at Tremont while you're there to learn more about the latest programs and research going on in the park!
A Few Things To Consider
Although it is a shorter hike, it can be rather rocky and rooty on the trail at times. Be sure to plan accordingly with proper shoes. Be mindful with little ones and watch your step carefully!
Access to a restroom is at the Great Smoky Mountains Institute at Tremont building and is typically open even when the store itself isn't. If you get there during their open hours, you can hop inside and browse the gift shop and support the park with your purchases while you're there!
Final Thoughts
Spruce Flats Falls is a beautiful waterfall with a relatively short hike in the Great Smoky Mountains. It is easy to access at the Great Smoky Mountains Institute at Tremont and is one of the easier hikes to see a waterfall up close in the Great Smoky Mountains!
---
What about you? Have you been to Spruce Flats Falls before? What are your favorite waterfall hikes in the Great Smoky Mountains? Be sure to share your comments below!
---
More related articles: