Looking for a beautiful waterfall hike in the Great Smoky Mountains? While there are SO many to choose from, the Laurel Falls Trail is easily one of the most popular hiking trails in the Smokies!
Keep reading for more tips on where to find this waterfall and things you need to know before you head that way!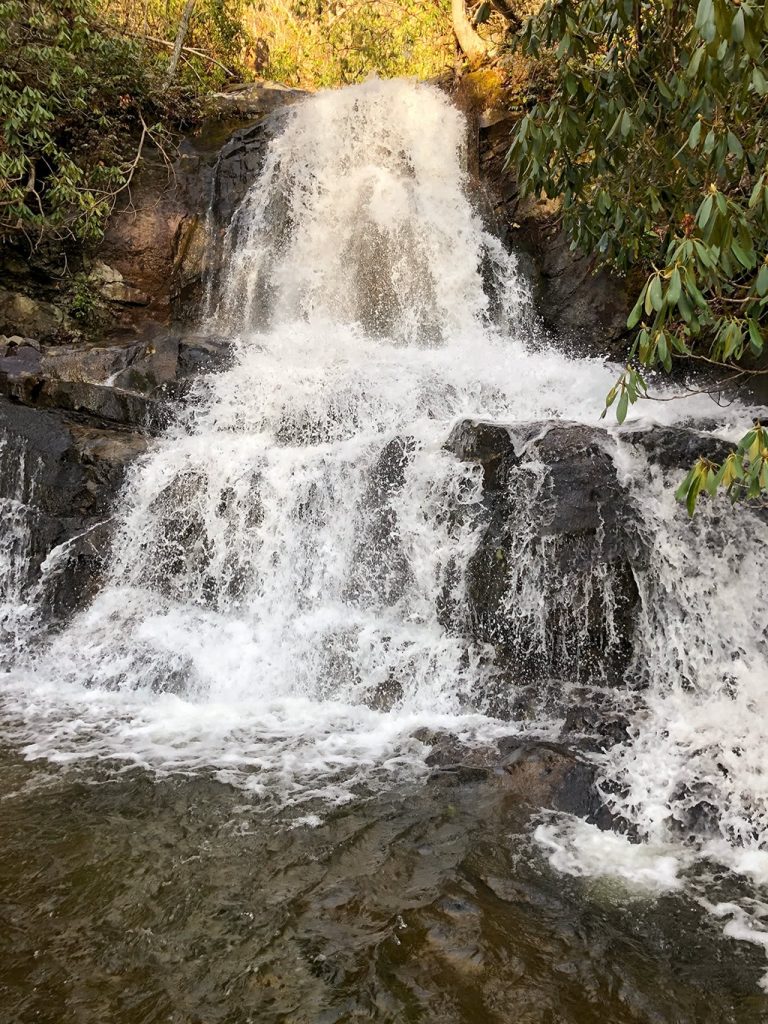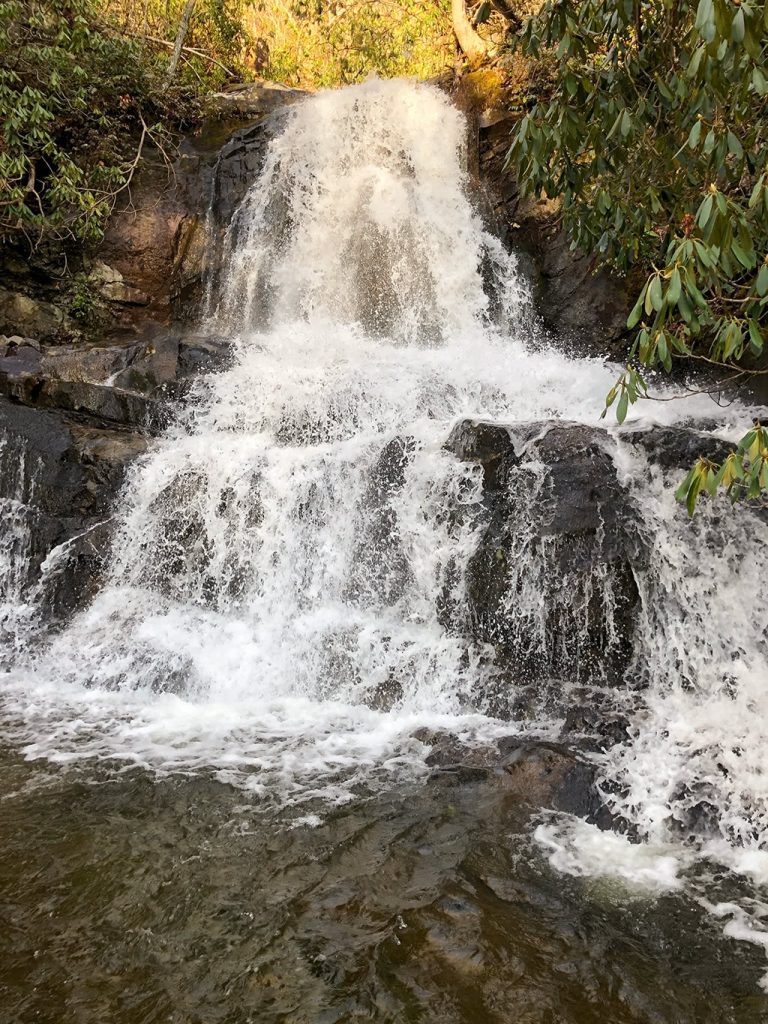 *This post may contain affiliate links which help support this site, but won't cost you anything extra. Read our full disclaimer.
Hiking in the Smoky Mountains
As with any National Park, before you head out to explore, it never hurts to have on-hand some reliable and trustworthy resources for easy reference.
Here are a few of our favorite pocket guides about hiking in the Great Smoky Mountains:
For more history and information about the Smokies, be sure to check out more Great Smoky Mountains Books and Guides here!
Laurel Falls Hike – Trail Information
Round Trip Length: 2.6 miles
Trail Location: On Little River Road (between Elkmont & Sugarlands)
Directions: Laurel Falls Trailhead
Trail Features: Waterfall
Round Trip Hours: 1 – 2 hours
The Laurel Falls hike is considered easy to moderate (depends on who you ask!). The total elevation gain on the hike is about 314 feet.
This is one trail in the park that is actually paved. However, it is very rocky and uneven on many parts, so it is NOT ideal for strollers! (Although we still saw many brave souls attempting it…it is DEFINITELY not recommended!)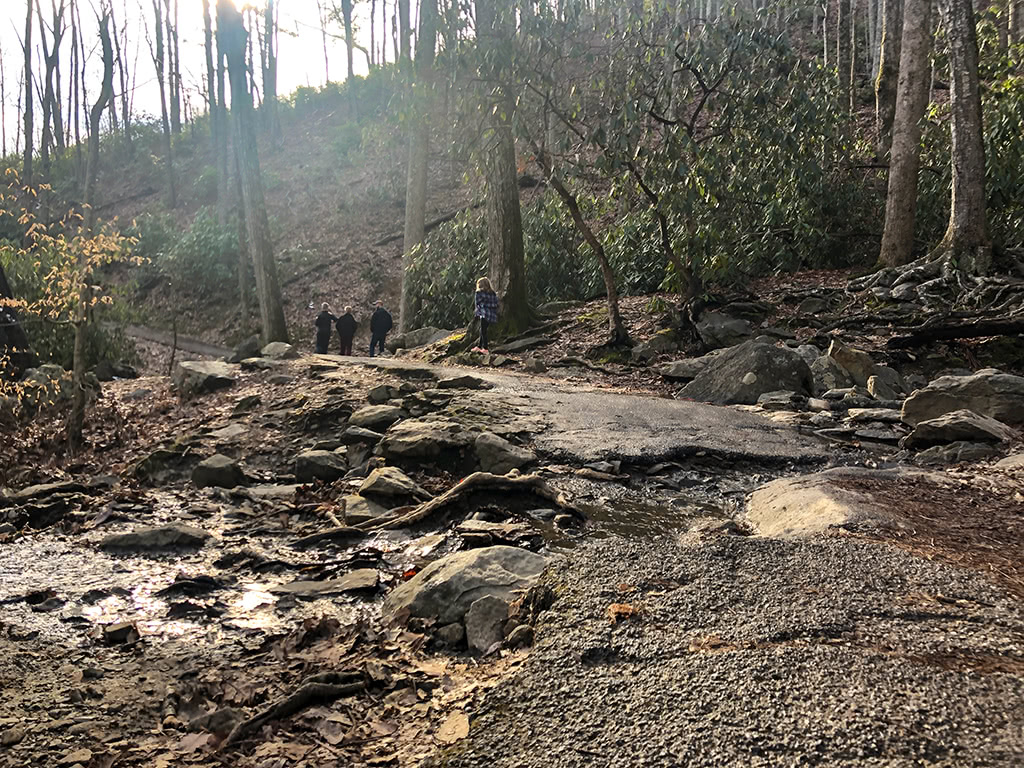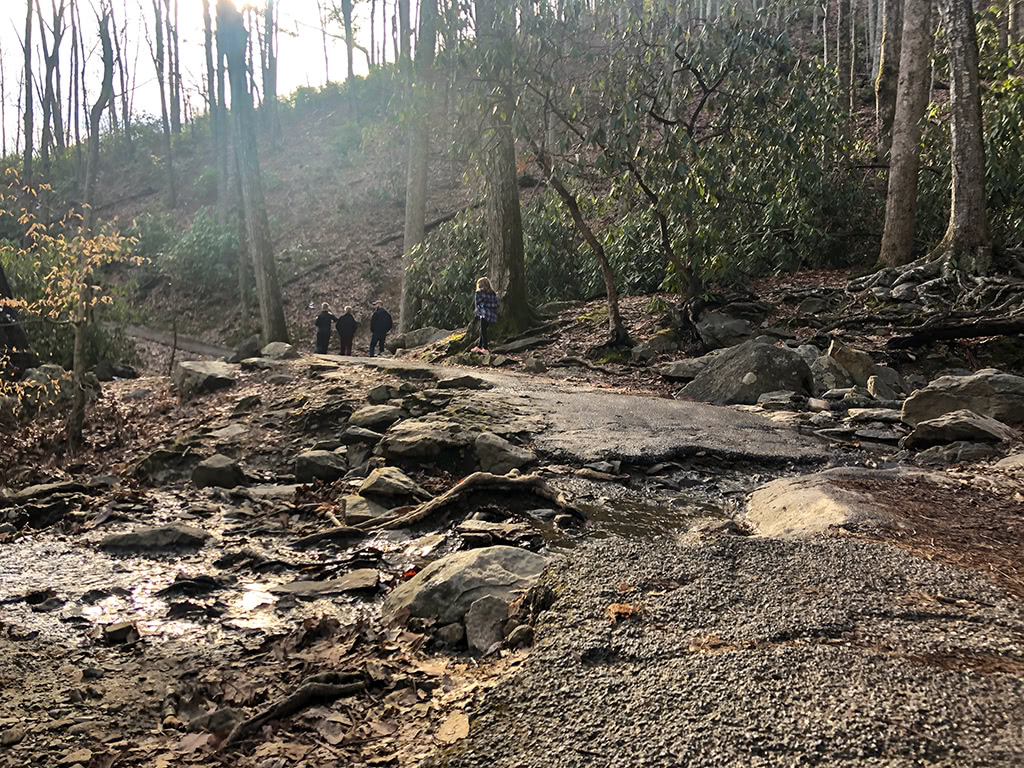 Laurel Falls is named after the beautiful mountain laurels that bloom in this area in May. Be sure to keep an eye out for mountain laurels that might be blooming during the spring.
The waterfall itself is about 80 feet in height. Laurel Branch flows on down the side of the mountain creating an upper and lower section. The trail actually crosses over the section between the upper and lower and is a really unique feature of this waterfall!
Why is Laurel Falls Trail Paved?
This trail was originally created to allow easy access to the Cove Mountain fire tower. The trail was completed in 1932 and the fire tower was completed three years later in 1935.
By the early 1960's, the trail was experiencing quite a bit of erosion as it had become a very popular hiking trail for visitors. Part of the 1963 Accelerated Works Project grant by the Department of Interior was responsible for paving the Laurel Falls Trail in hopes to prevent further erosion.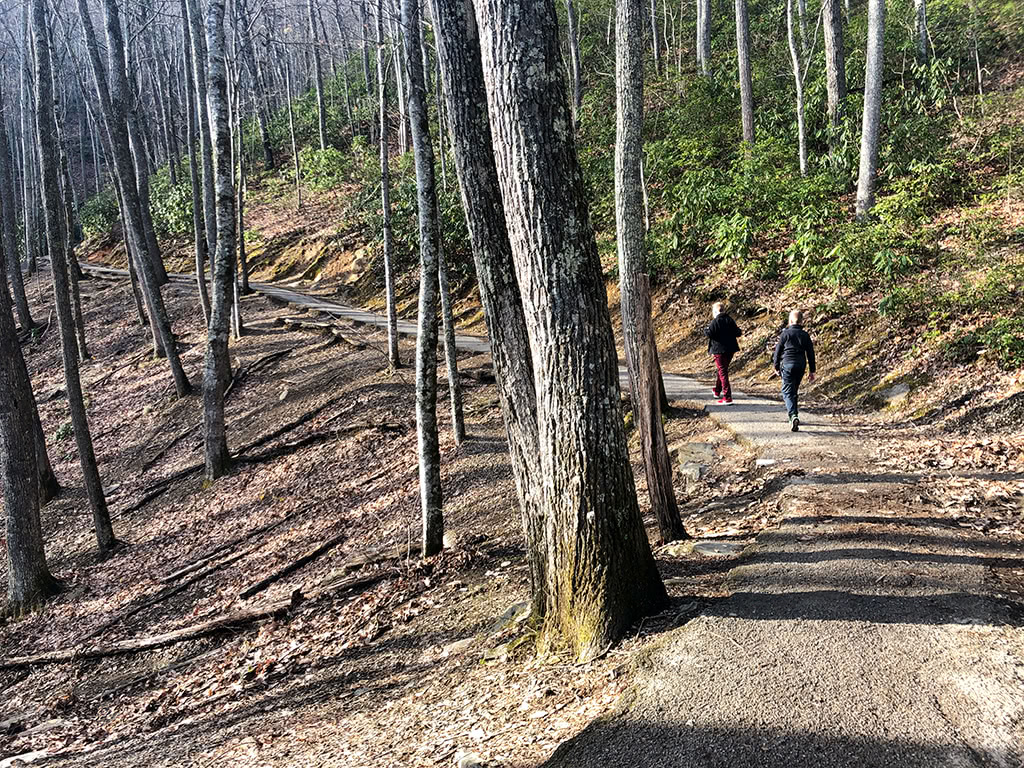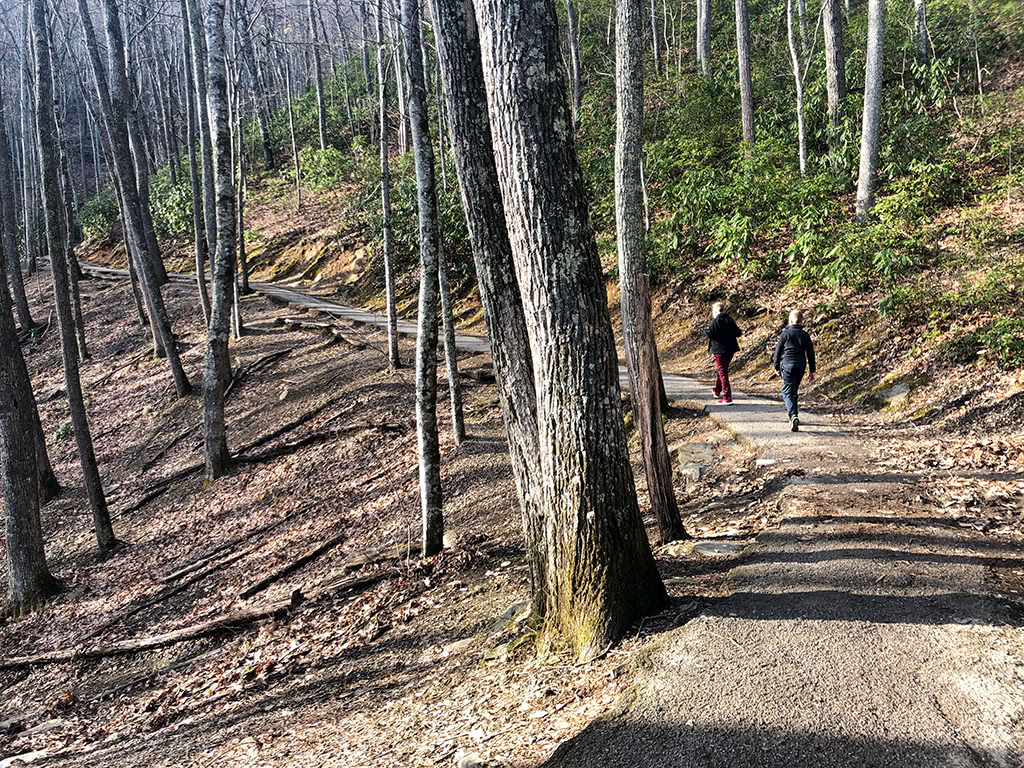 How Do I Get to Laurel Falls?
If you are using your GPS to locate the Laurel Falls Trailhead you can type in "Laurel Falls Trailhead." (However, be sure to choose the one in Sevierville, TN as not to be confused with another Laurel Falls in another part of Tennessee!)
Also, keep in mind that many areas of the park do not typically have reception, so be sure to have your directions saved somewhere, just in case!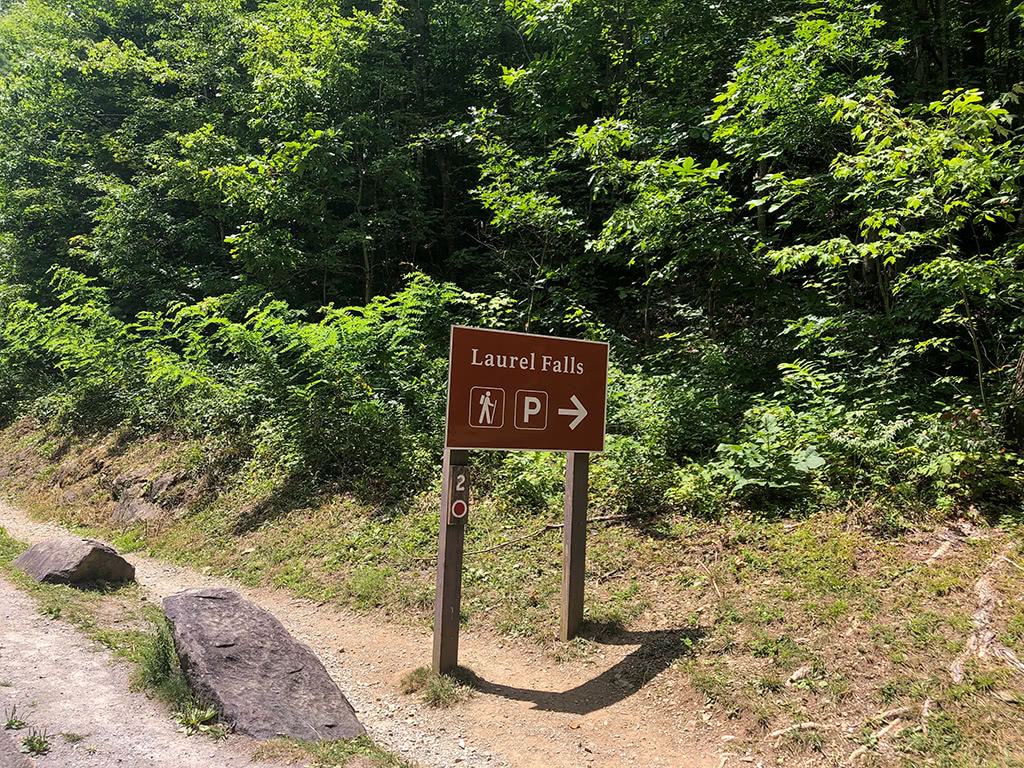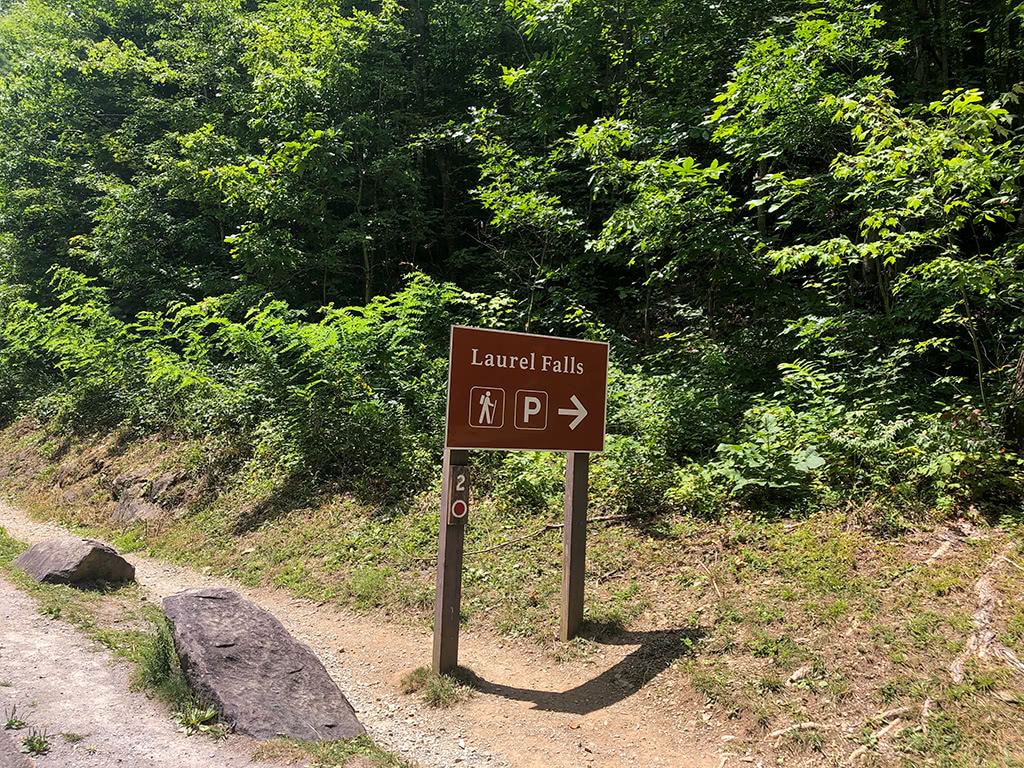 From the Sugarlands Visitor Center, it is about 3.8 miles to the parking lot for Laurel Falls. From this direction, the parking area will be on your right. (Although there is additional parking across the road as well!)
From the Townsend Wye intersection near Cades Cove, the Laurel Falls trailhead is about 14 miles.
Parking tends to fill up rather quickly during peak seasons, so be patient if parking is challenging. To avoid crowds, try getting there early in the day, on a weekday or try to visit during the non-peak season.
Hiking to Laurel Falls!
Locating the Laurel Falls Trailhead
From the parking lot, you should be able to see the trailhead rather easily. It's marked well and is right off of the main parking area.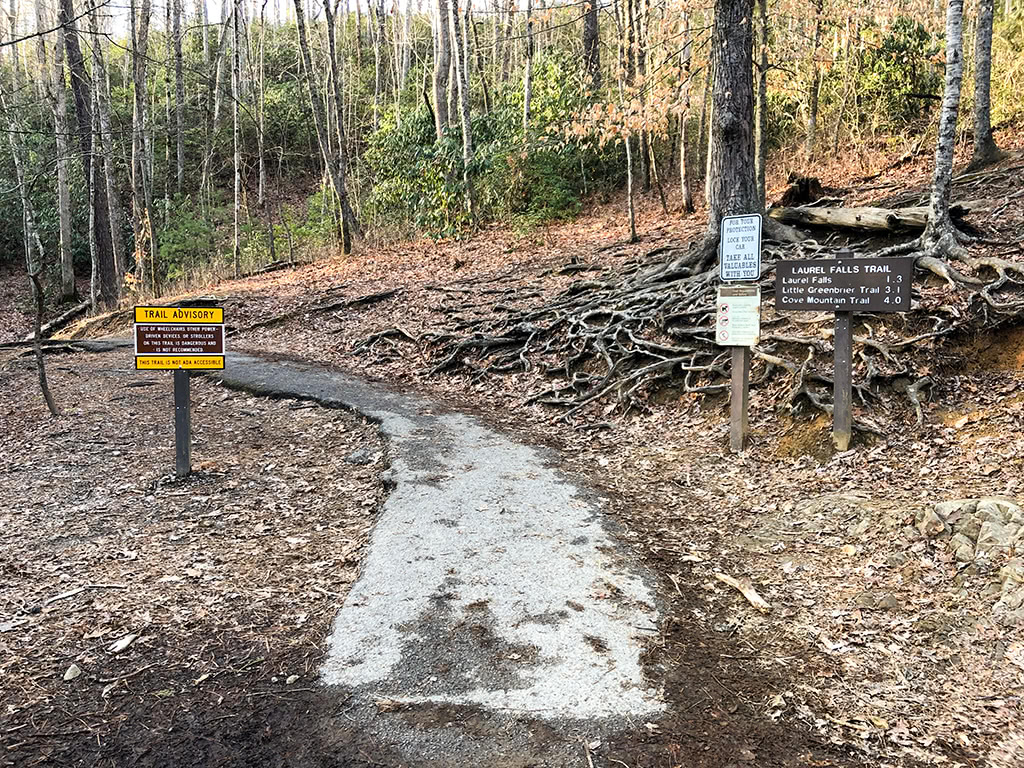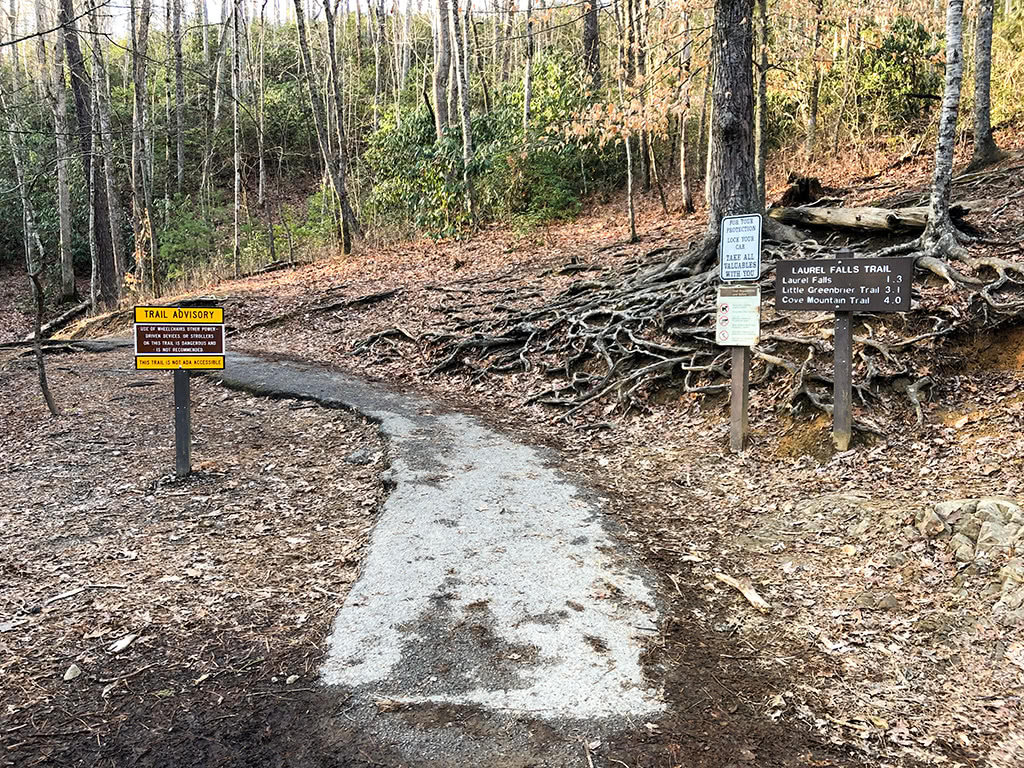 And you can also read the sign about the Self-Guiding Nature Trail.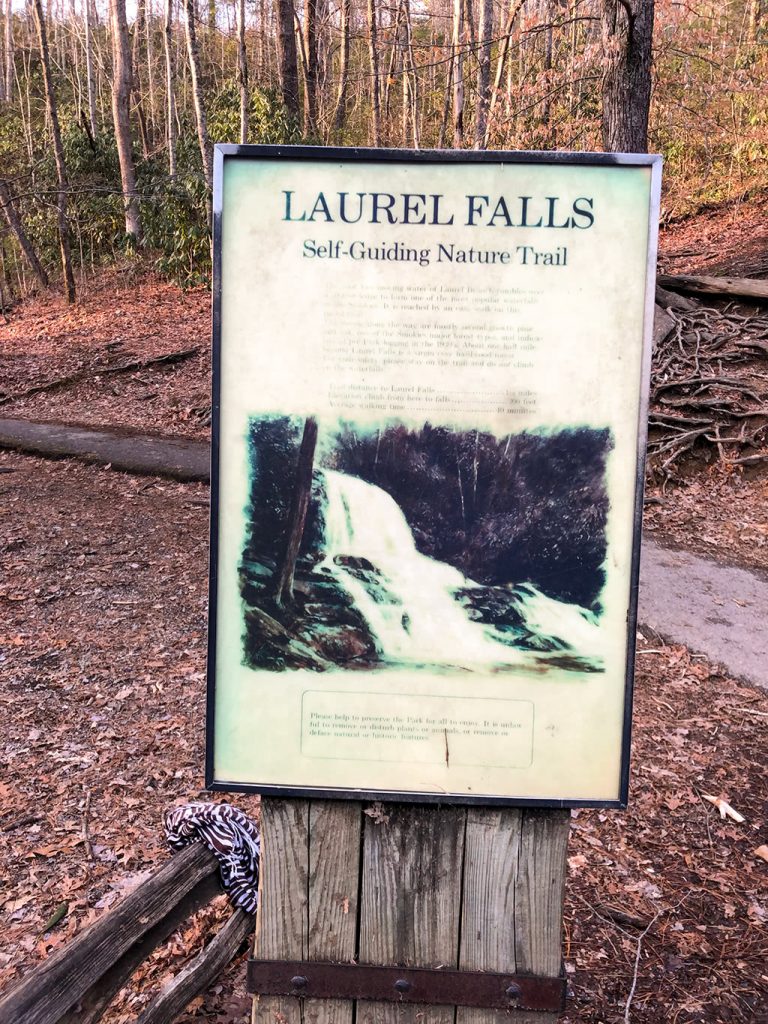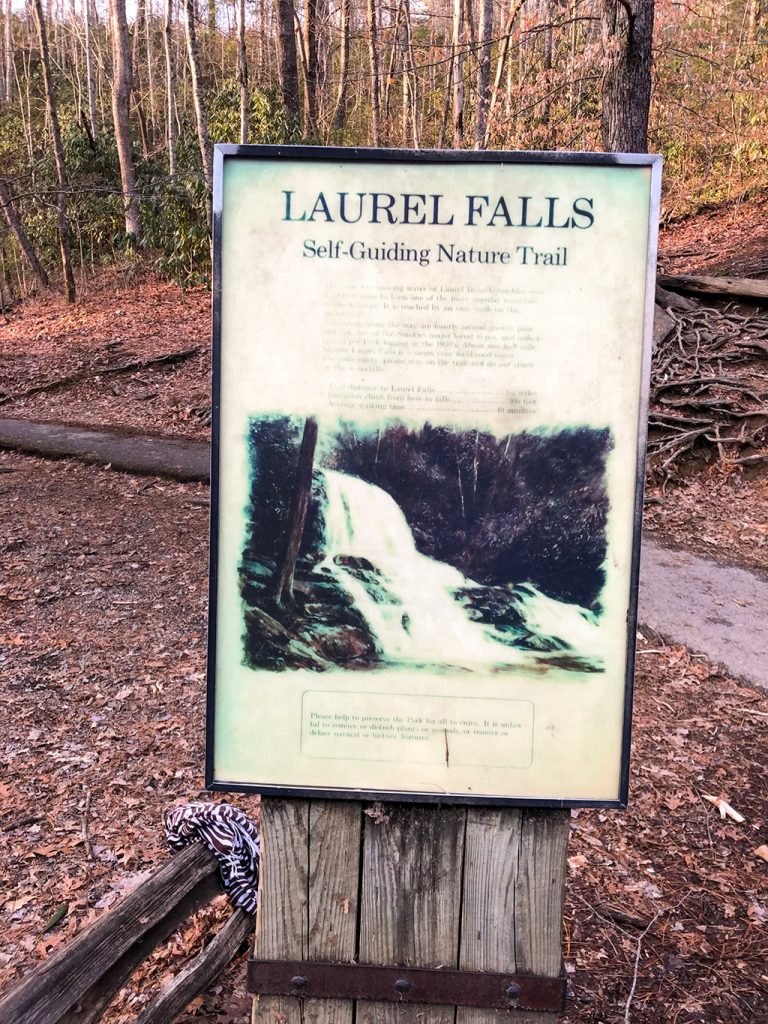 Or you can purchase a nature trail guide to take with you for $.50.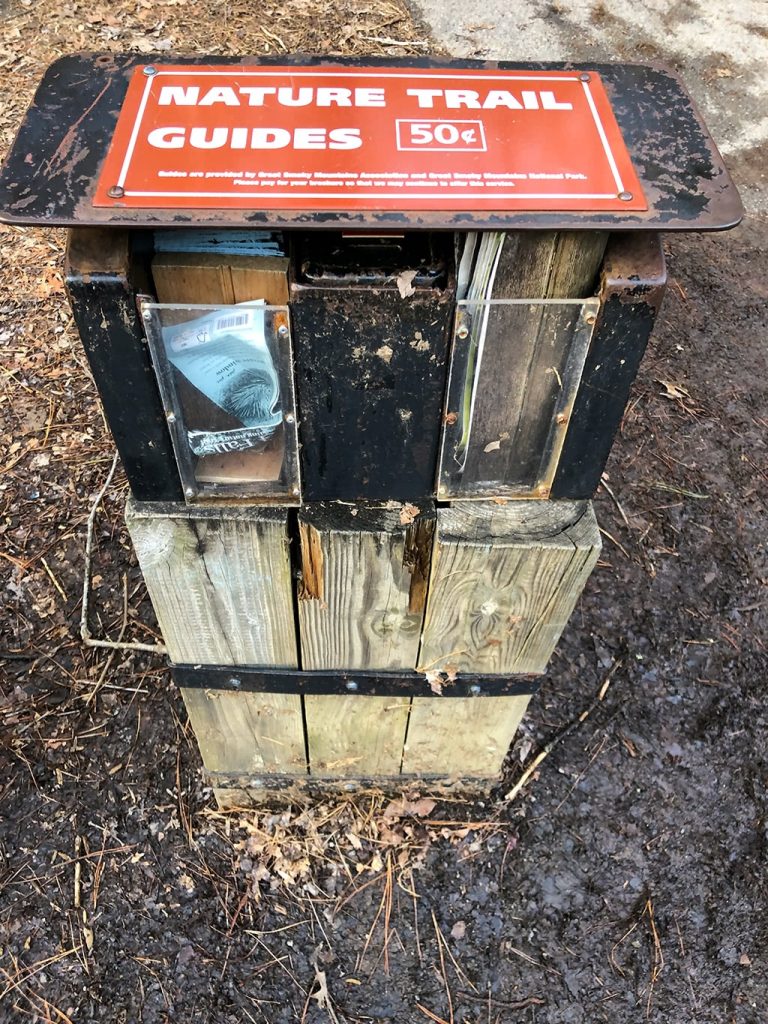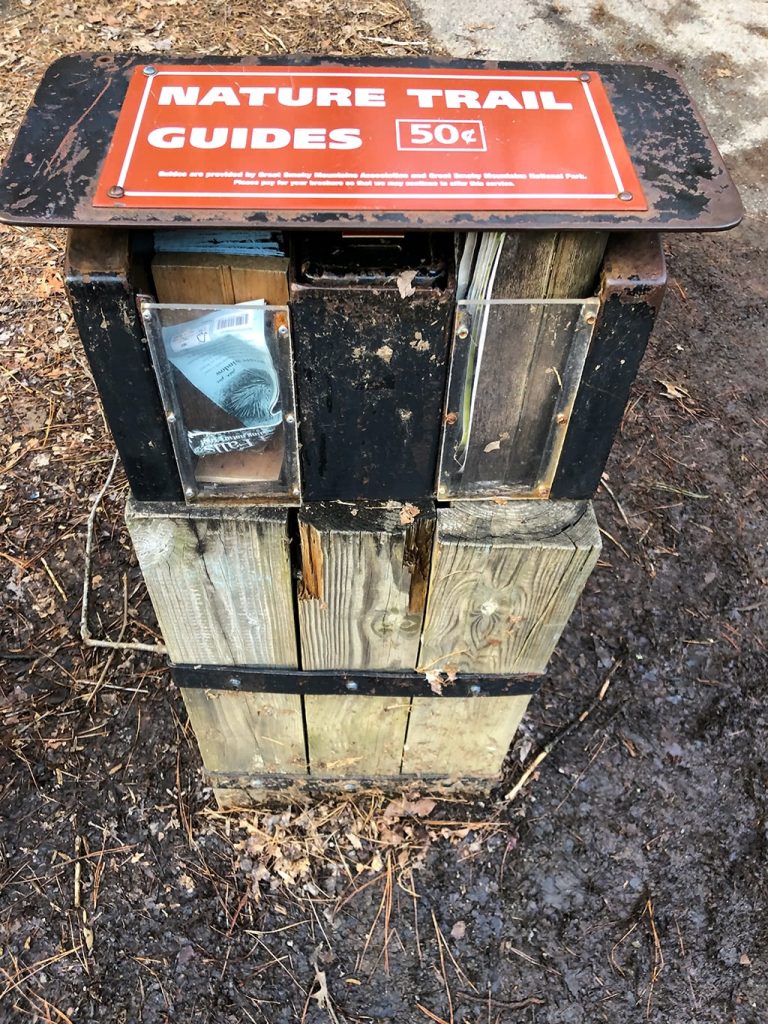 Take a minute to get a group photo before you head down the trail!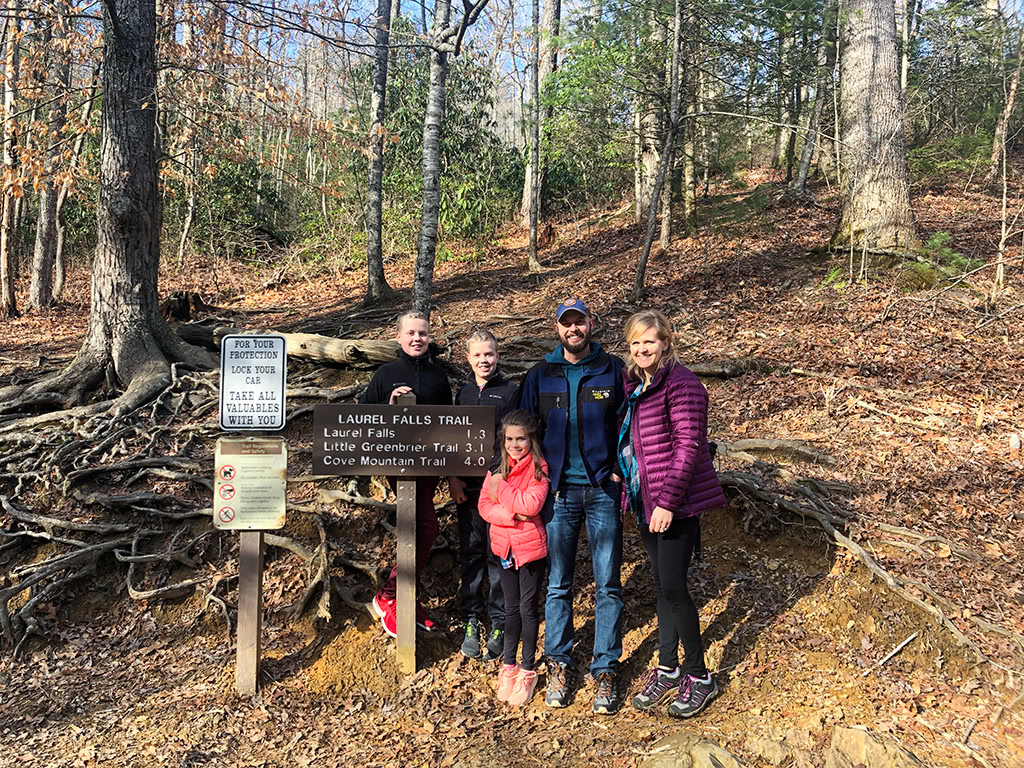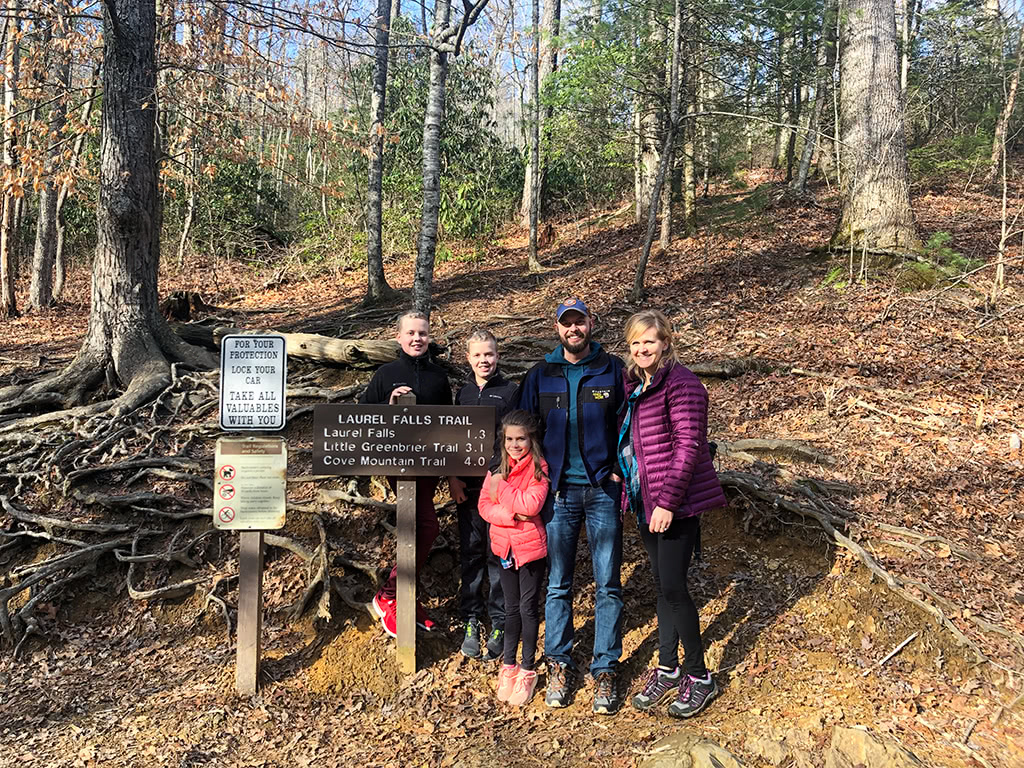 On the Trail
Once on the trail, you will notice numbered trail markers along the way. They most likely go along with the Nature Trail Guide…but we haven't actually ever done it, so I can't confirm that.
(Either way, number 11 is the one at Laurel Falls! So you can at least keep up with your progress that way!)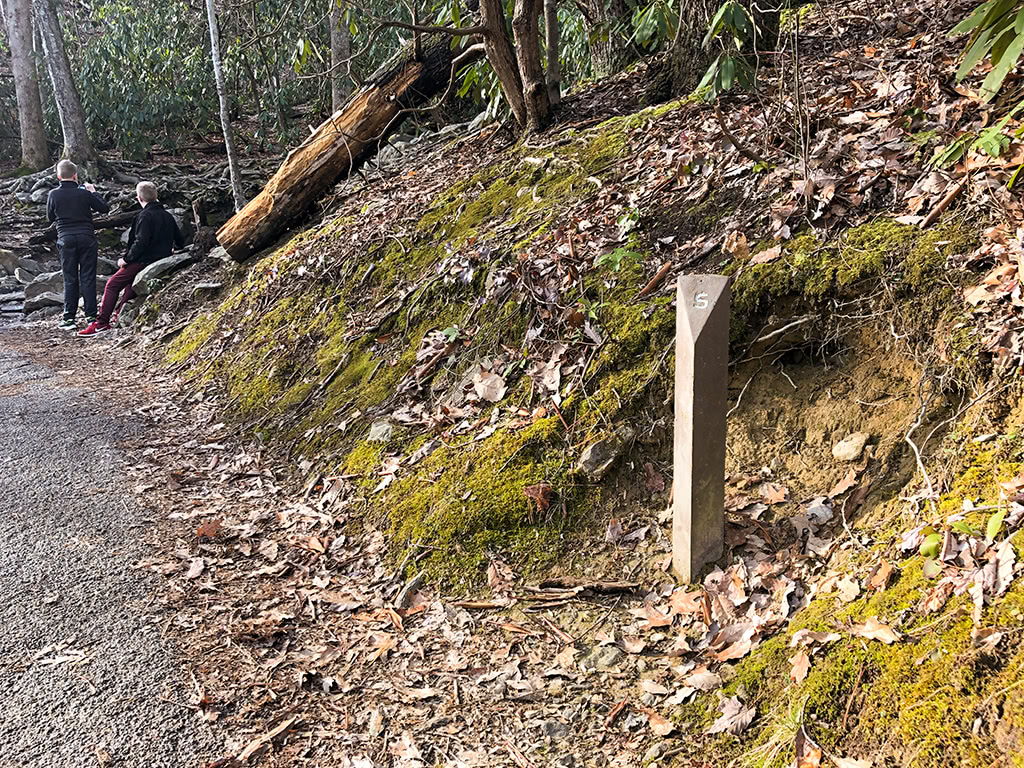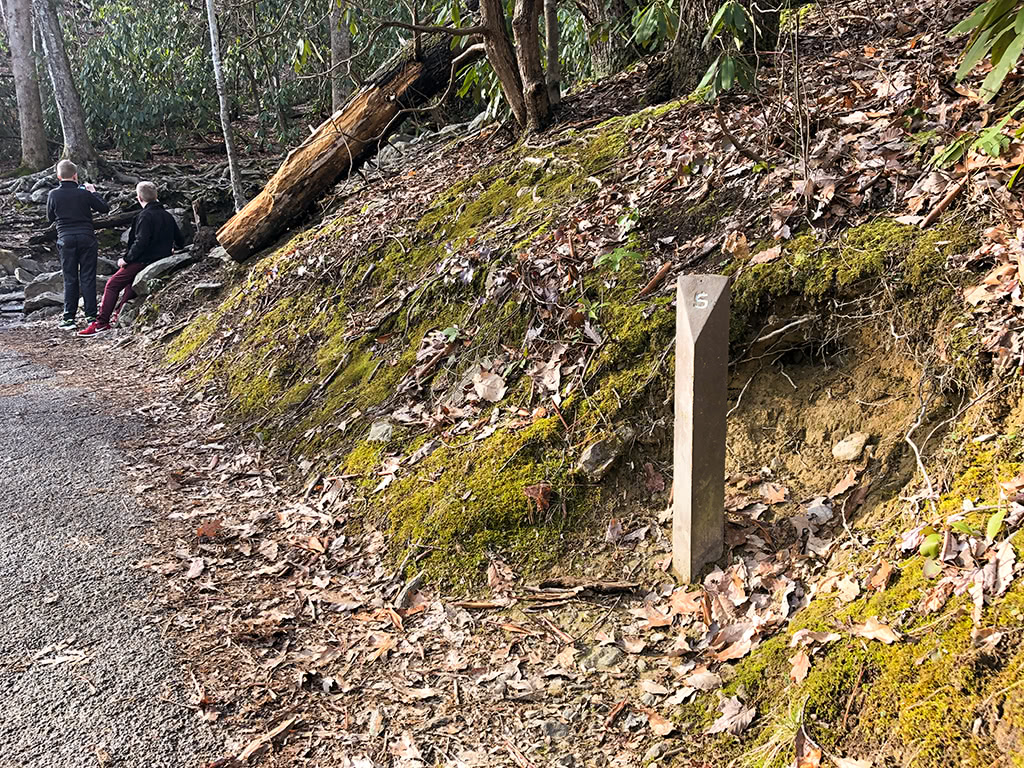 There are a couple of pretty cascades that you will pass over as you head up the mountain.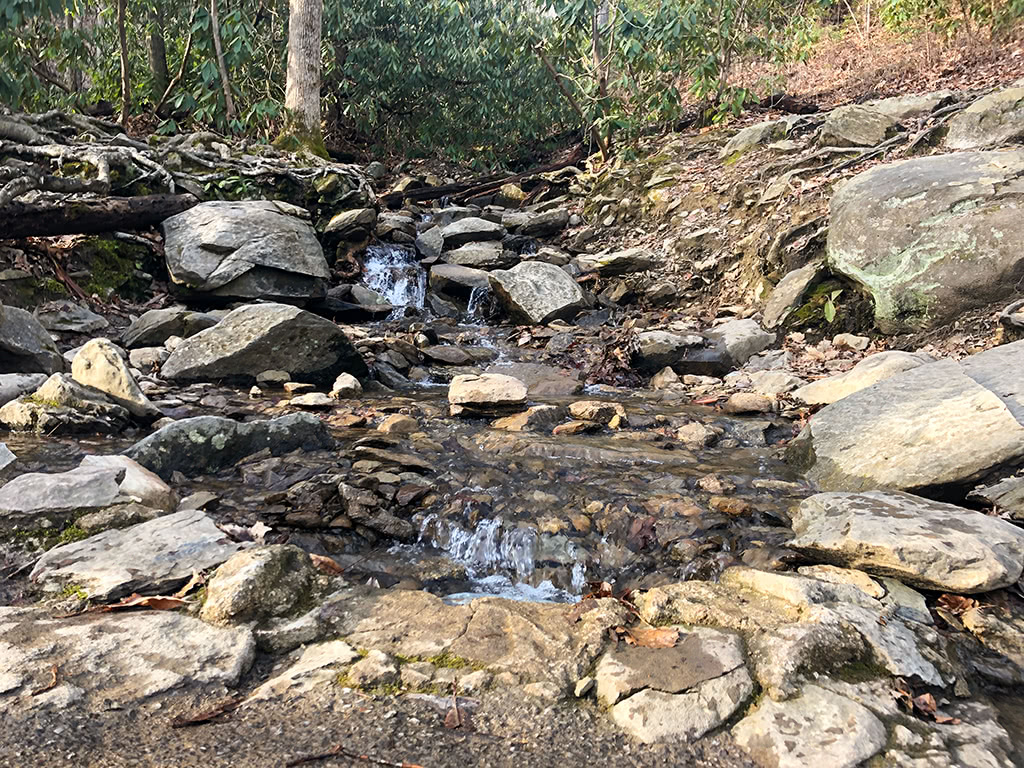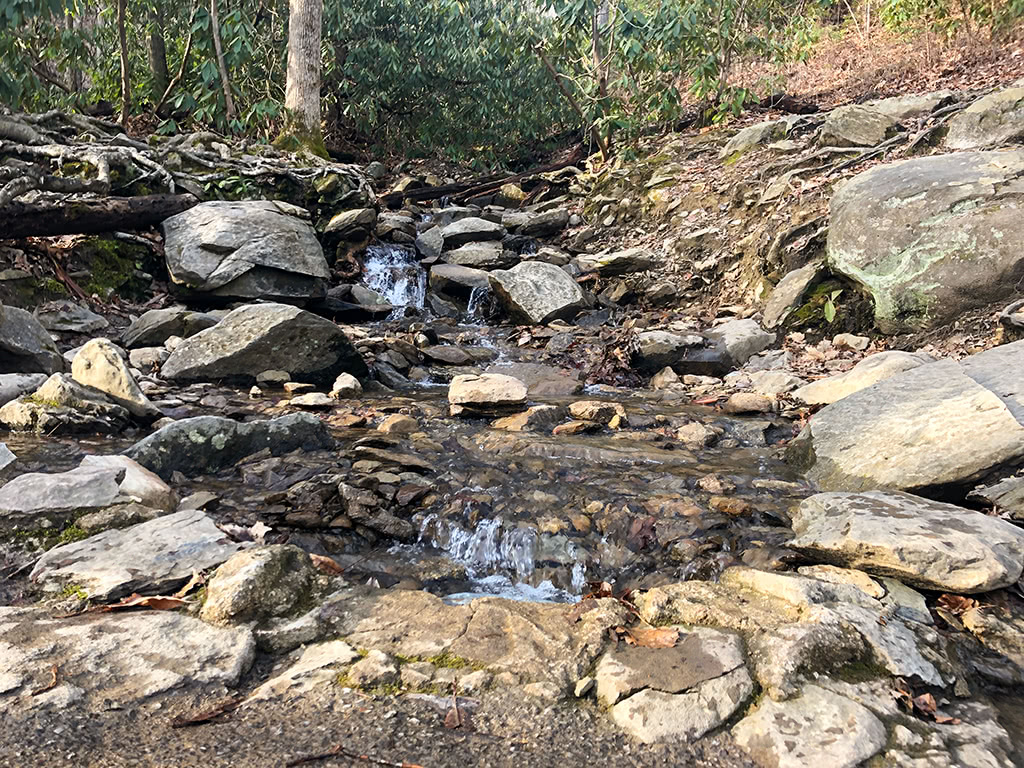 As you start ascending, you will see some beautiful views over to the left of the mountains.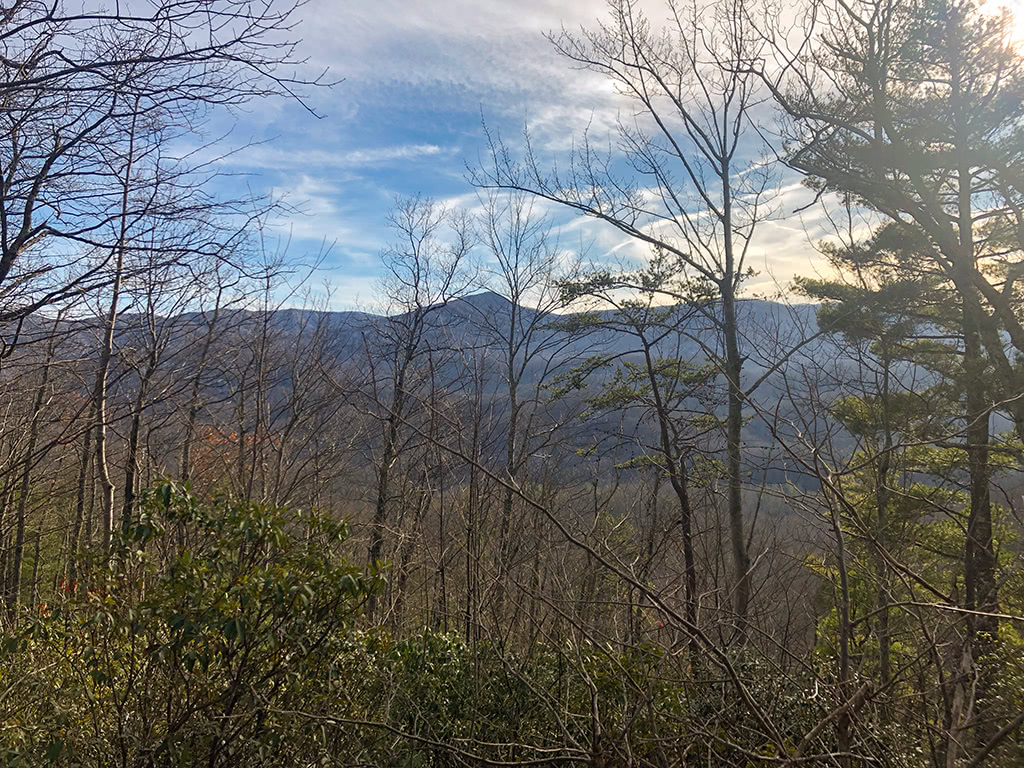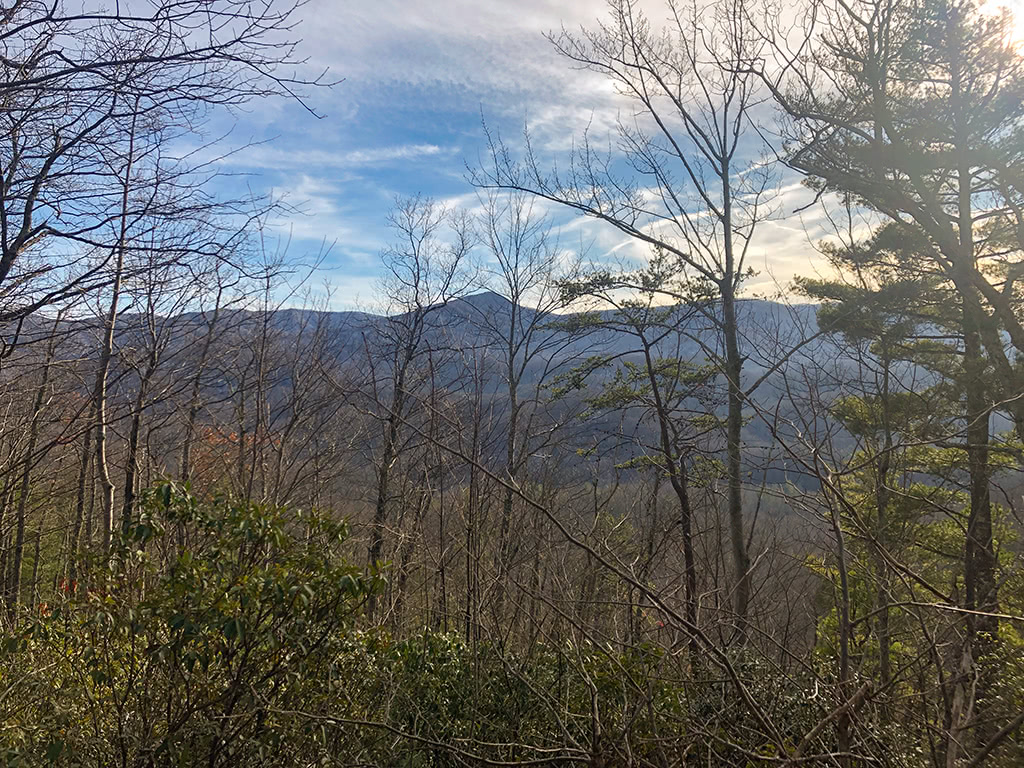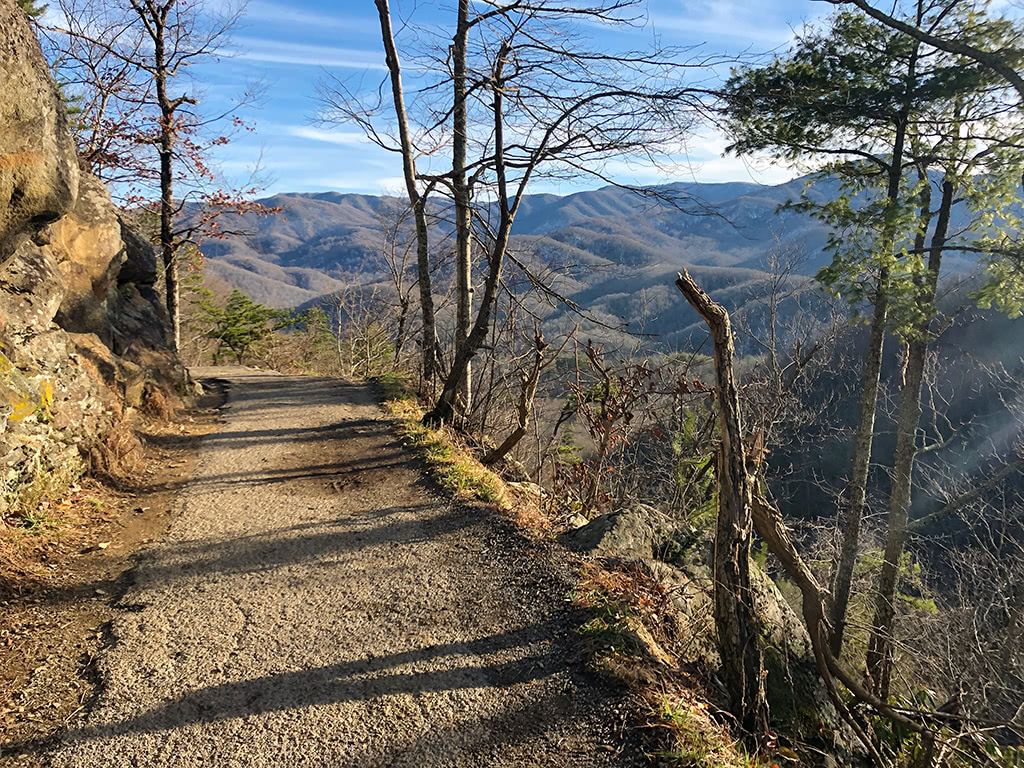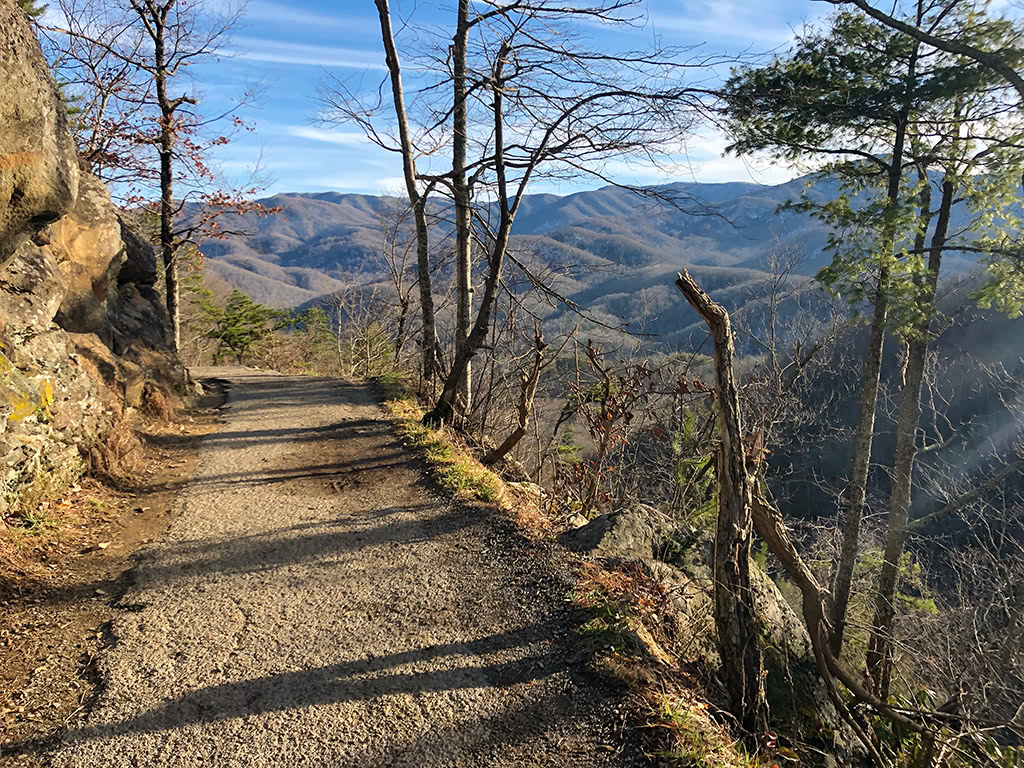 As you get further along on the hike, there are quite a few steep drop-offs along the trail, especially as you get closer to Laurel Falls. Be sure to keep an eye on the younger ones in your group and remind them to stay away from the edge!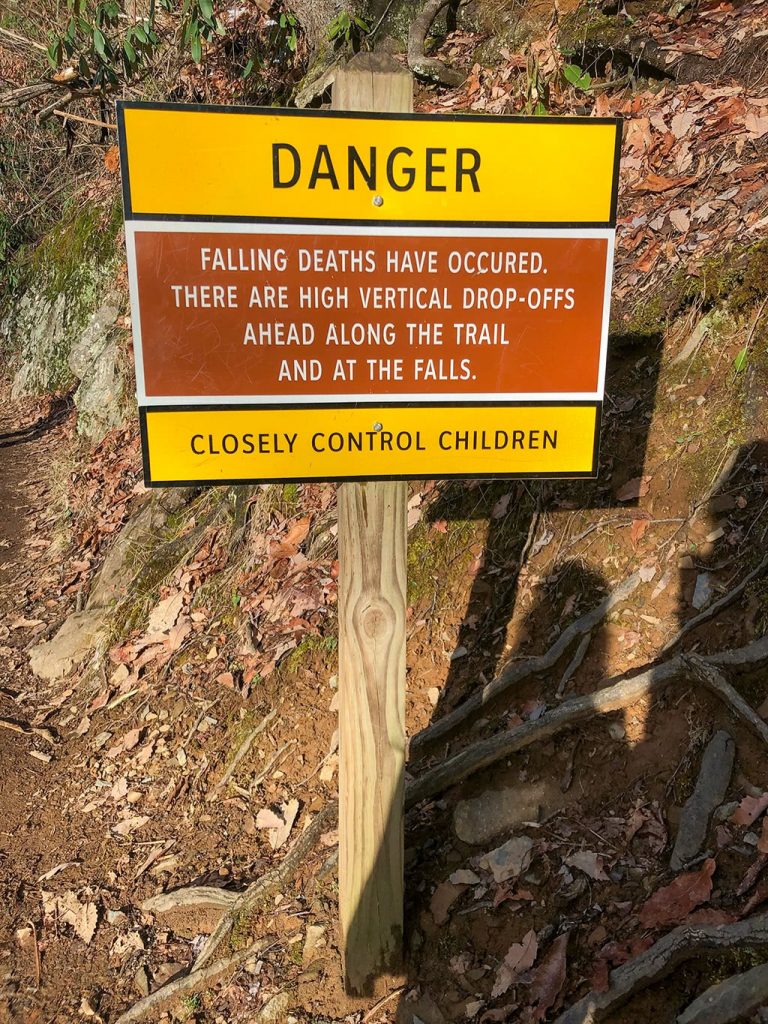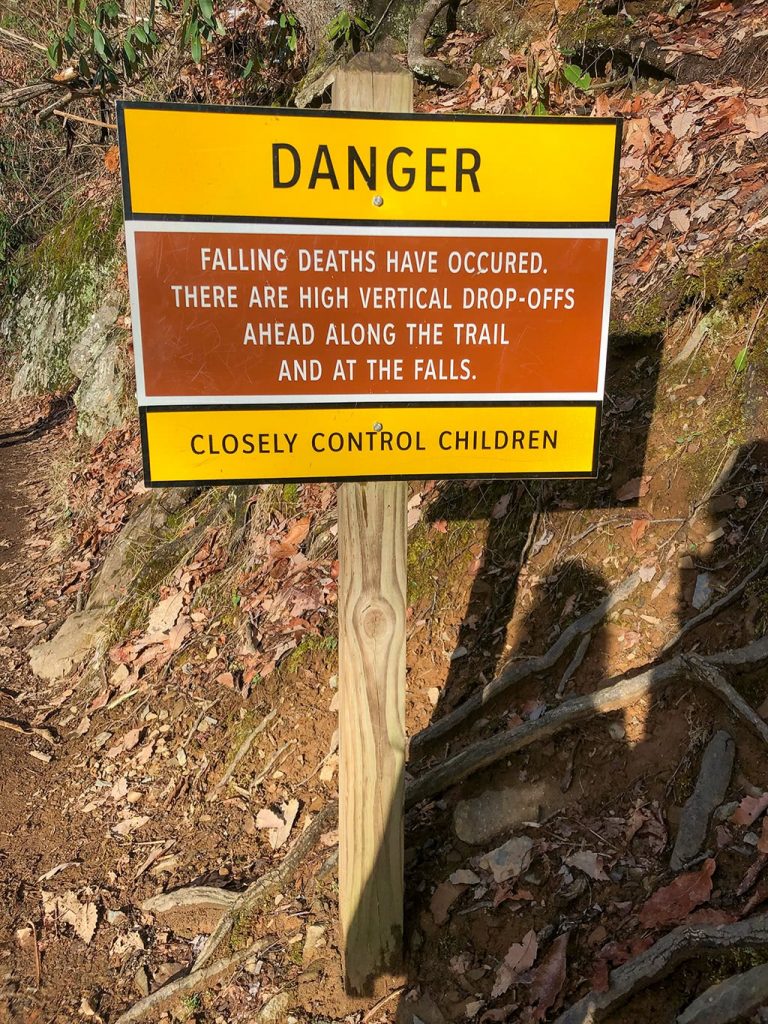 Bears
Another thing to take into consideration is bears! Be sure to brush up on what to do if I see a bear before you head that way as this area has been known for having bear activity at times!
At Laurel Falls
Once you arrive at the falls, you will see a beautiful bridge nestled right at the foot of the upper cascade.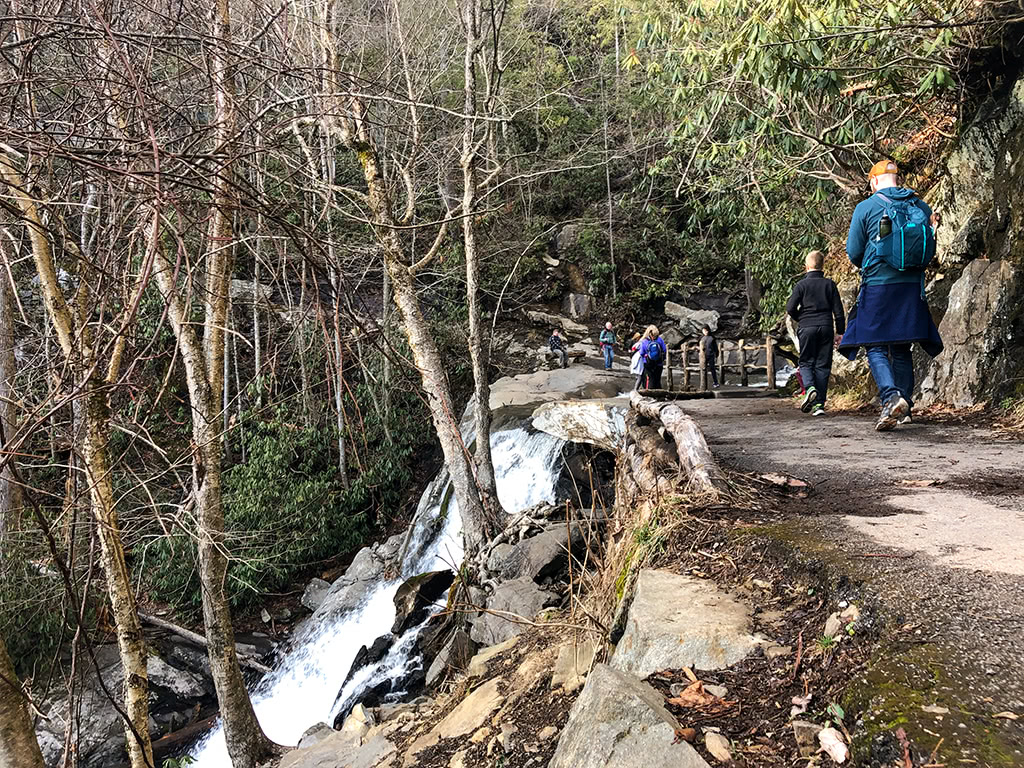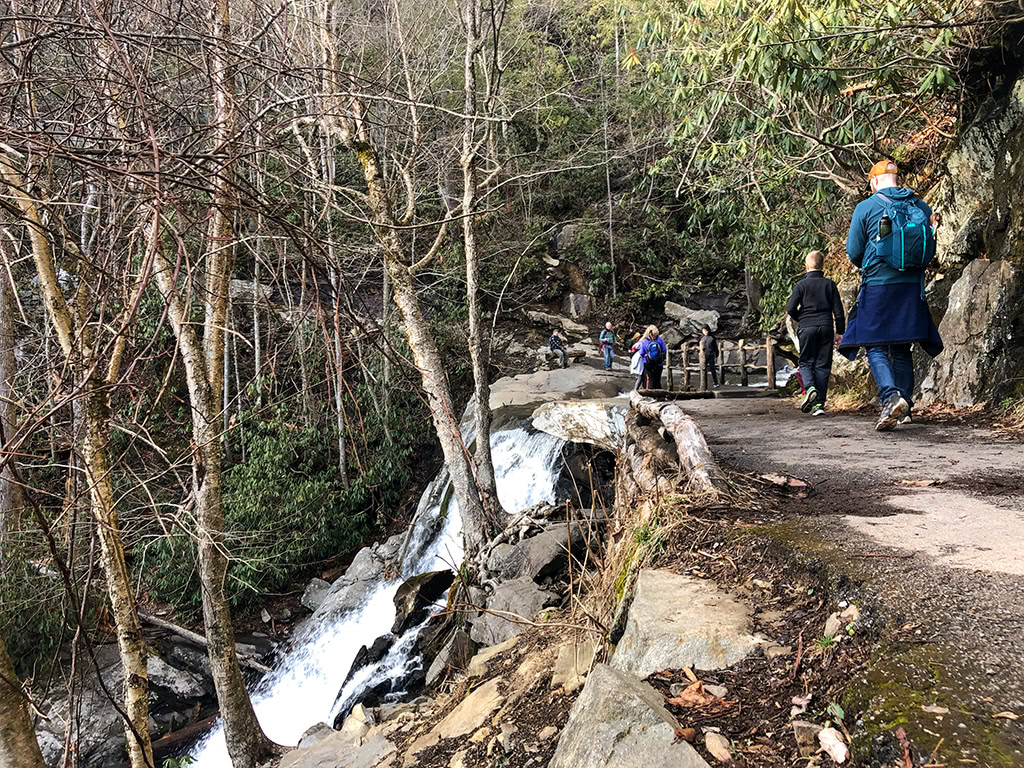 As you walk up closer to the falls, you can see the lower cascades below to your left and the upper cascades to your right.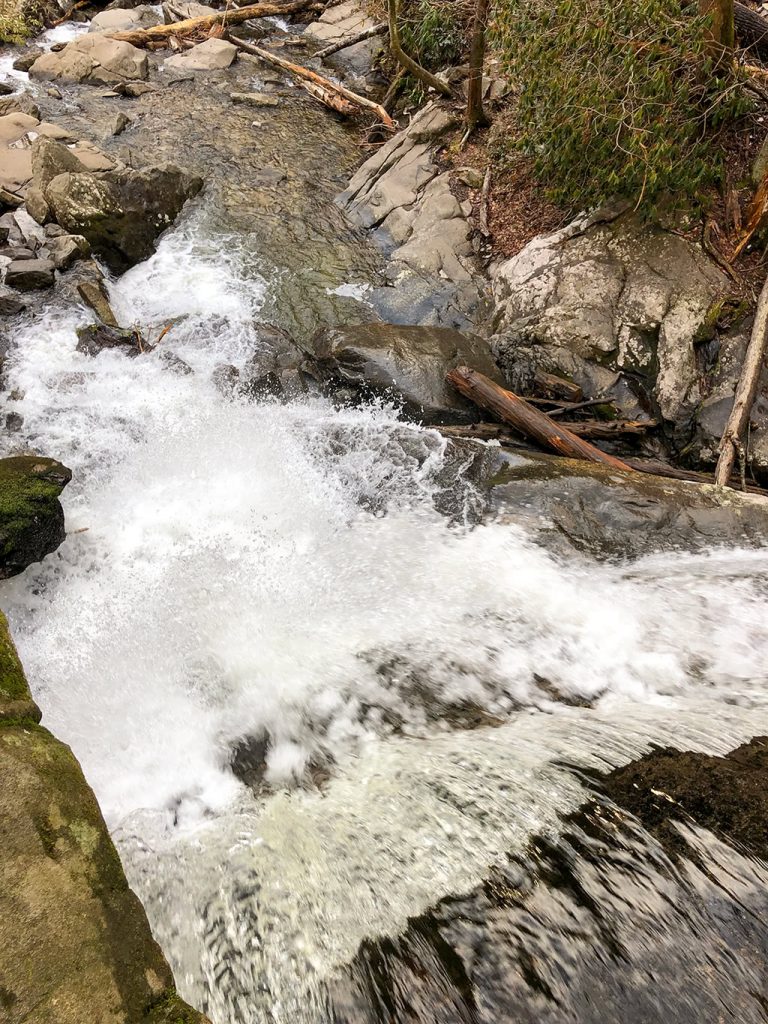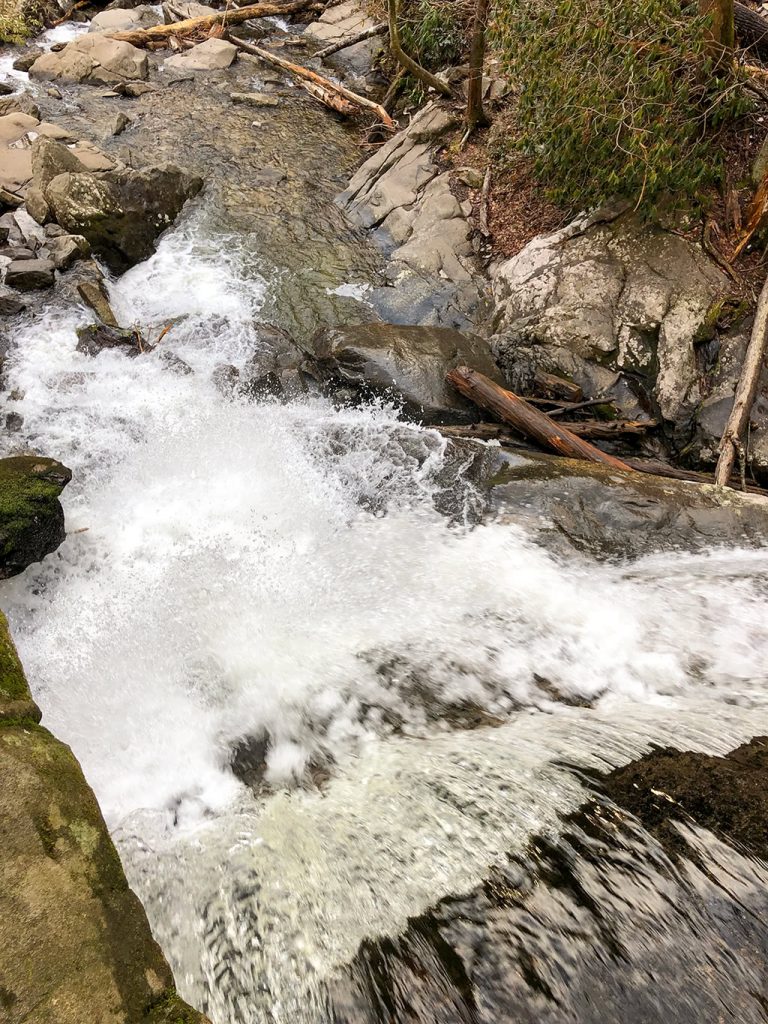 Be sure to take some time to walk across the bridge to the other side if the water flow isn't too strong!
(Just remember to be careful as some of the rocks can be very slippery when wet!)
The flow of the waterfall definitely depends on the amount of recent rainfall.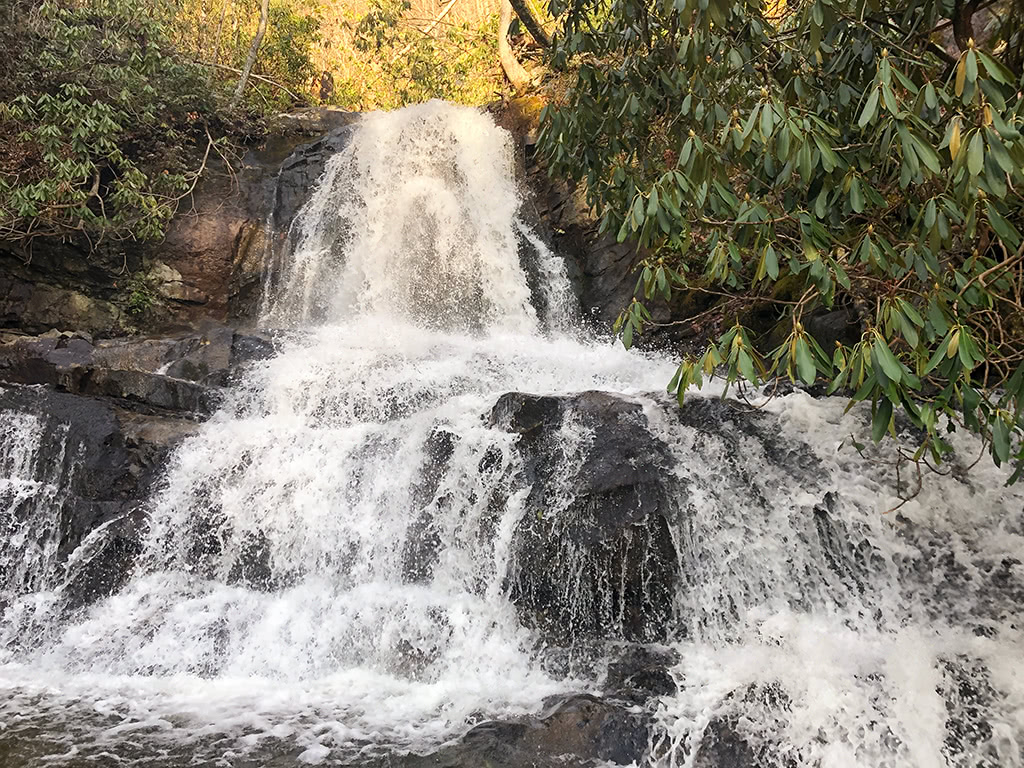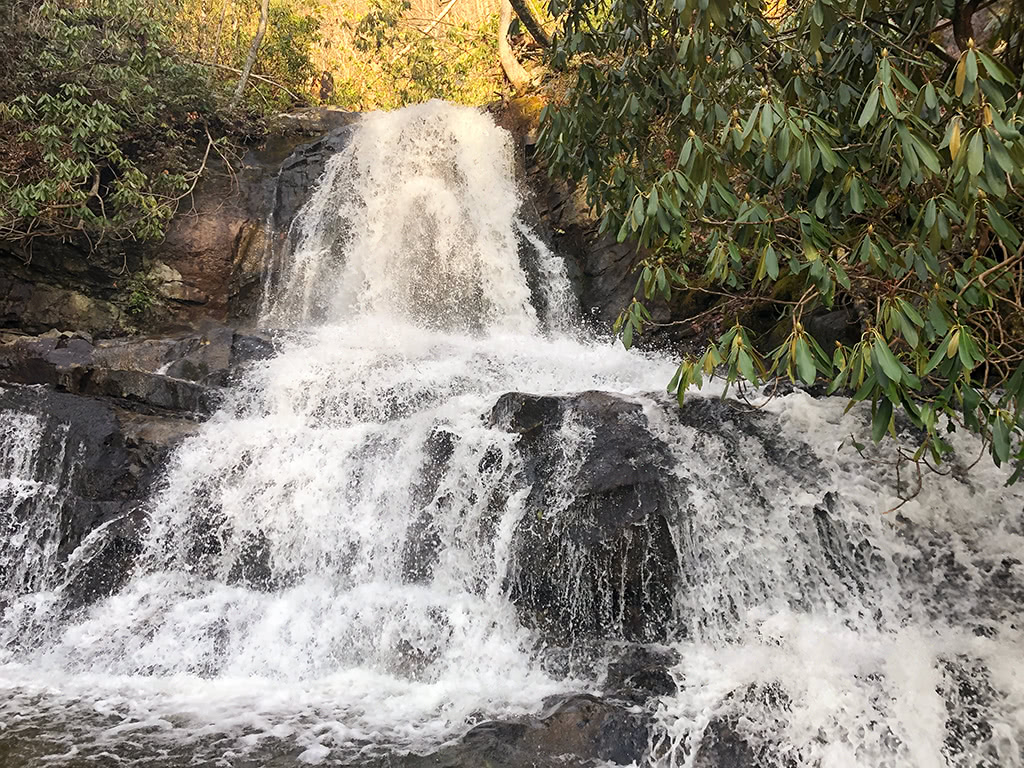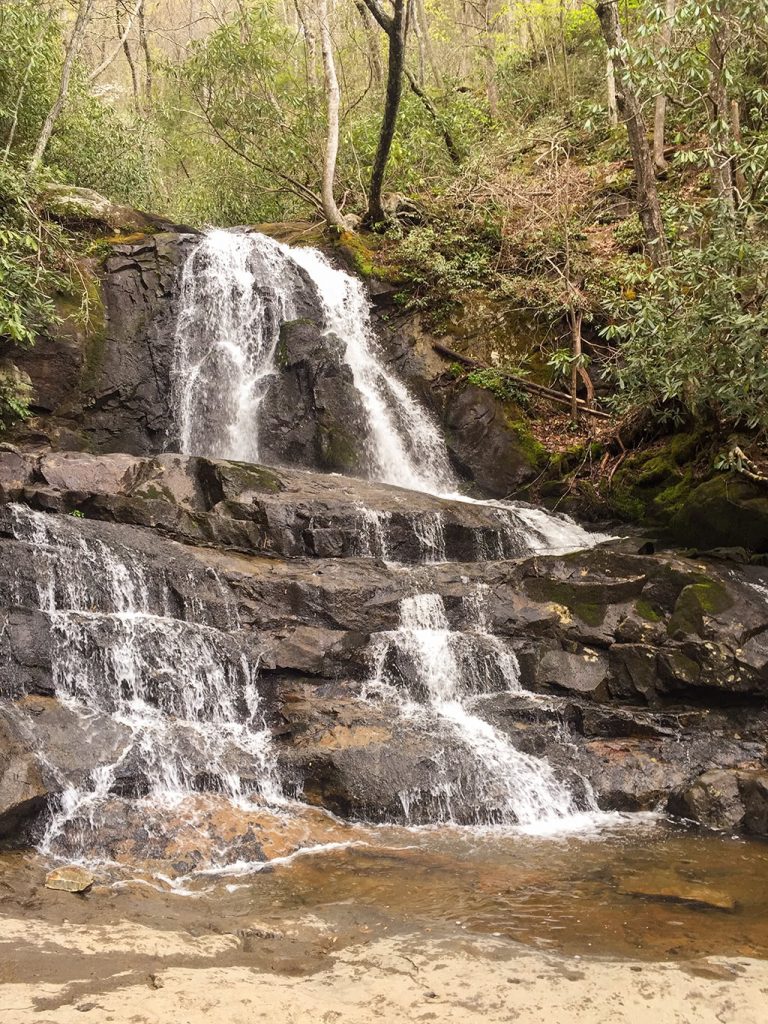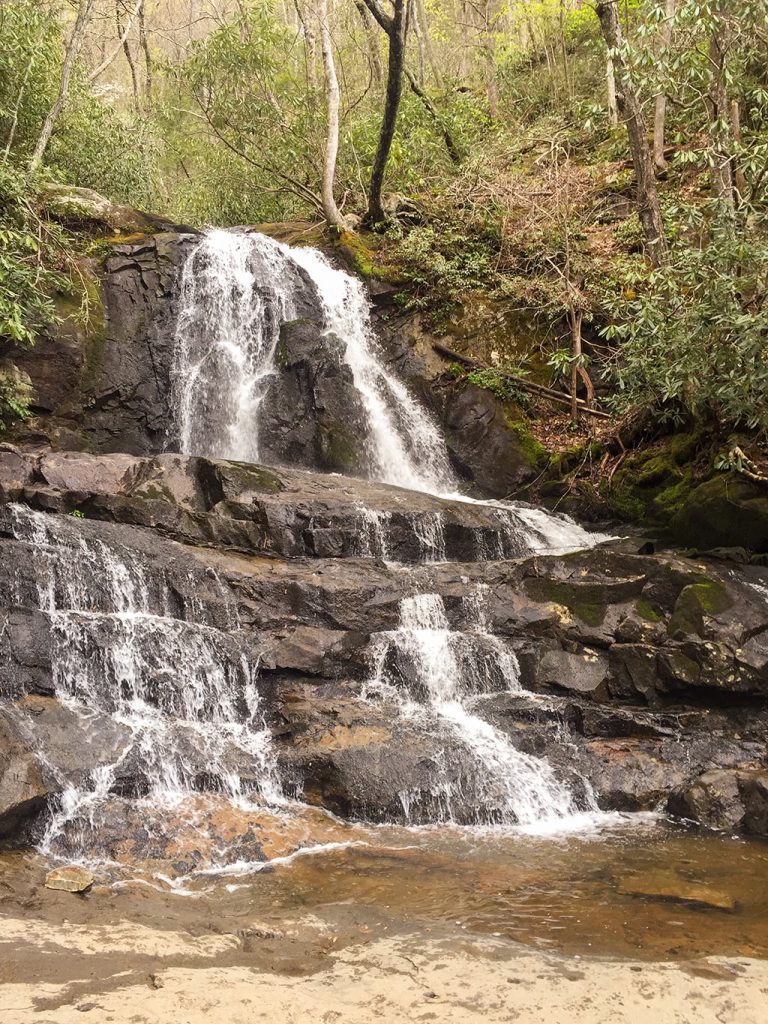 Either way, Laurel Falls is always beautiful no matter what time of year you visit!
A Few Things To Consider
Although it is a shorter hike, the elevation gain can be challenging for some that are not used to hiking in the mountains. Take your time and let everyone in your group enjoy the journey!
There are not any restrooms at the Laurel Falls trailhead, so be sure to plan out bathroom breaks accordingly. Stop by the Sugarlands Visitor Center or the Elkmont Campground area beforehand to prevent any emergencies!
Final Thoughts
Laurel Falls trail is worth the short 2.6 mile (roundtrip) trek to see this beautiful waterfall. It is easy to access near the Sugarlands Visitor Center and is one of the favorite hikes of many visitors when they come to the Great Smoky Mountains!
---
What about you? Have you been to Laurel Falls before? What are your favorite waterfall hikes in the Great Smoky Mountains? Be sure to share your comments below!
---
More Related Articles: