Looking to go camping with your family in the Great Smoky Mountains? Be sure to check out Elkmont Campground in the Smoky Mountains, the largest campground in the park!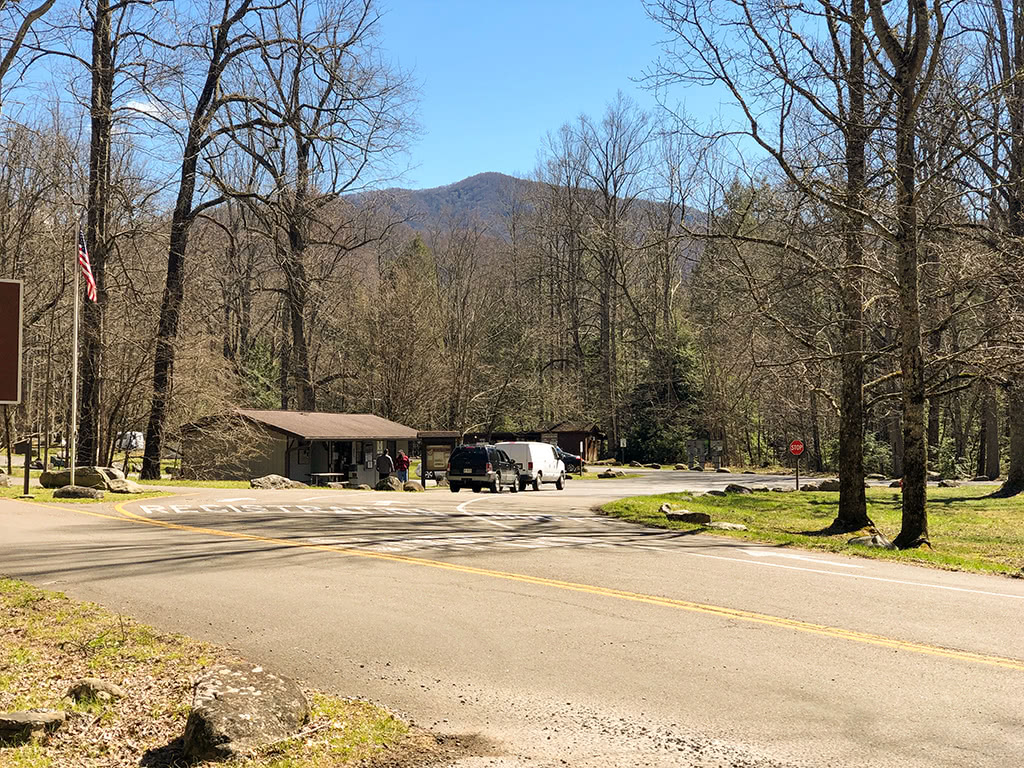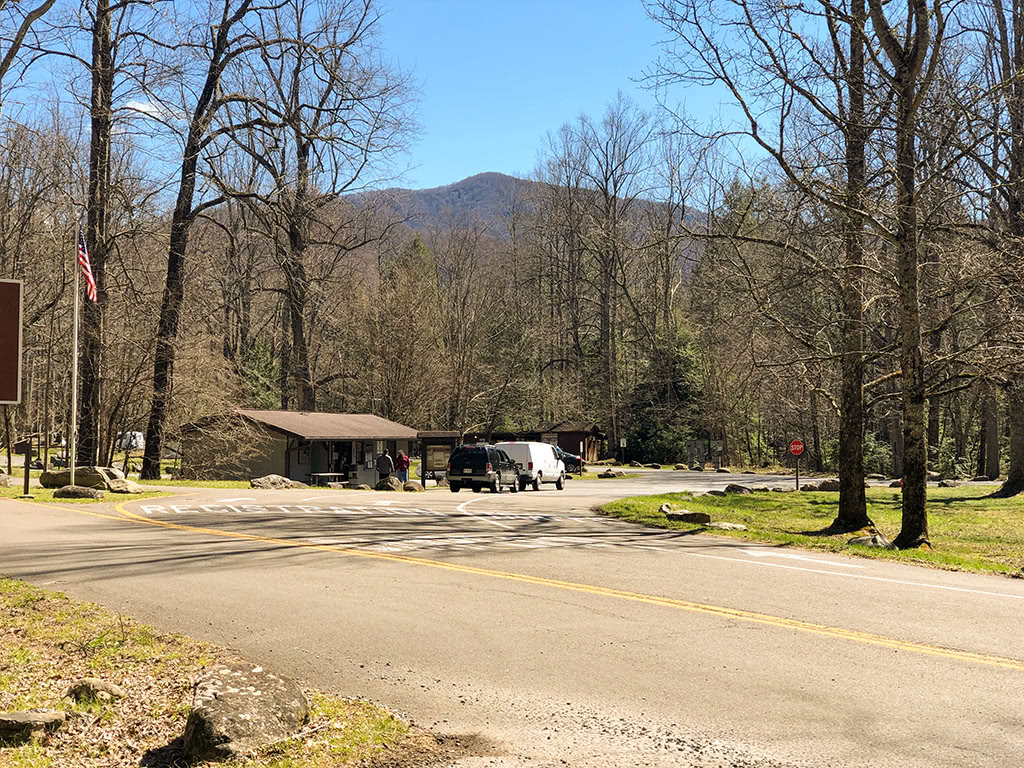 Read on to hear about our family's camping experiences at Elkmont over the years and get some ideas and inspiration as you plan your family's next camping adventure in the Great Smoky Mountains!
*This post may contain affiliate links which help support this site, but won't cost you anything extra. Read our full disclaimer.
Elkmont Campground Smoky Mountains Information
# of Campsites: 220
Campsite Types: Tent, Trailer and RV
Nightly Rates: $25-$27
Phone Number: (865) 430-5560
Elkmont Campground is the largest and busiest campground in the Great Smoky Mountains National Park with a total of 220 camping sites. It's located about 6 miles from the Sugarlands Visitor Center and is one of the park's more centrally located campgrounds.
Download a Map of Elkmont Campground Smoky Mountains
Be sure to familiarize yourself with the Elkmont area by downloading the Elkmont Campground map or picking one up at check-in upon arrival.
If you have a larger RV, be sure to reference the Elkmont Campground Map before you make your reservations as there are certain camp sites that will accomodate larger campers.
How Do I Reserve a Site?
Elkmont gets booked up rather quickly during the peak summer months, as it has become pretty popular over the years. Reservations are required, so be sure to reserve your site online before you head that way.
Does Elkmont Campground Have Electricity?
No, there are not any electric, water or sewer hookups at Elkmont campground. Also, there are no RV dump/fill stations in the campground. The closest RV dump/fill station can be found across from Sugarlands Visitor Center.
Does Elkmont Campground Have Showers?
No, Elkmont Campground only has flush toilets, cold running water and utility sinks…there are no showers. So if you require a shower daily, you may want to consider that tidbit of info.
Are dogs allowed at Elkmont Campground?
Yes, dogs are allowed at Elkmont Campground but must be on a leash that does not exceed 6 feet in length. Dogs are not allowed on the hiking trails in the Great Smoky Mountains except for two short walking paths. Click here to read more about the pet restrictions in the Smoky Mountains.
How Do I Get to Elkmont Campground in the Smoky Mountains?
From the Sugarlands Visitor Center, it is about 15 minutes to Elkmont Campground.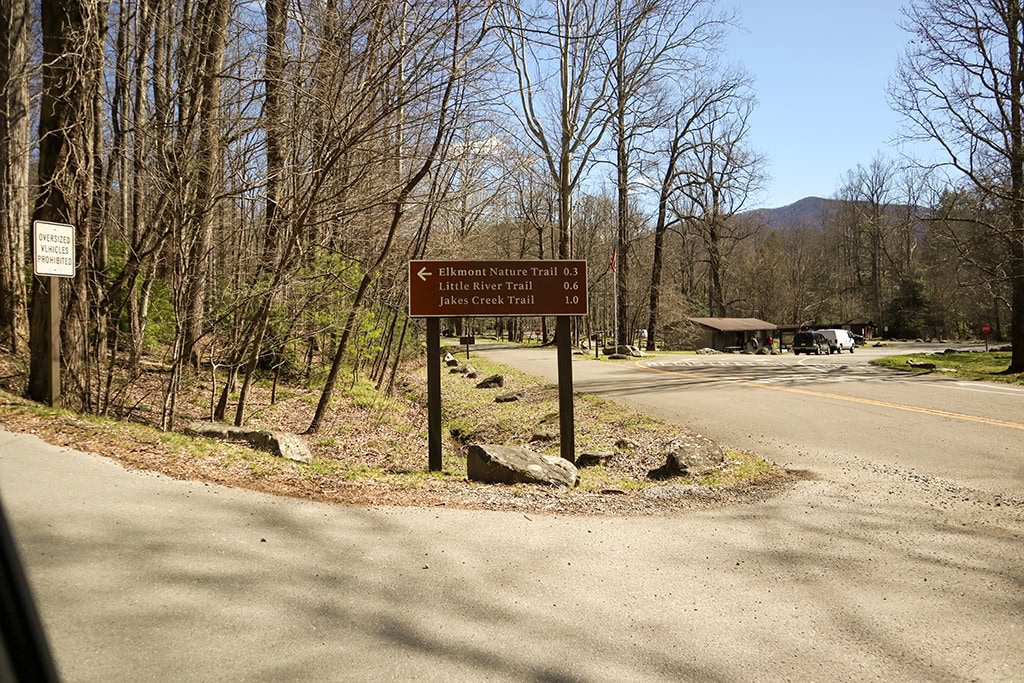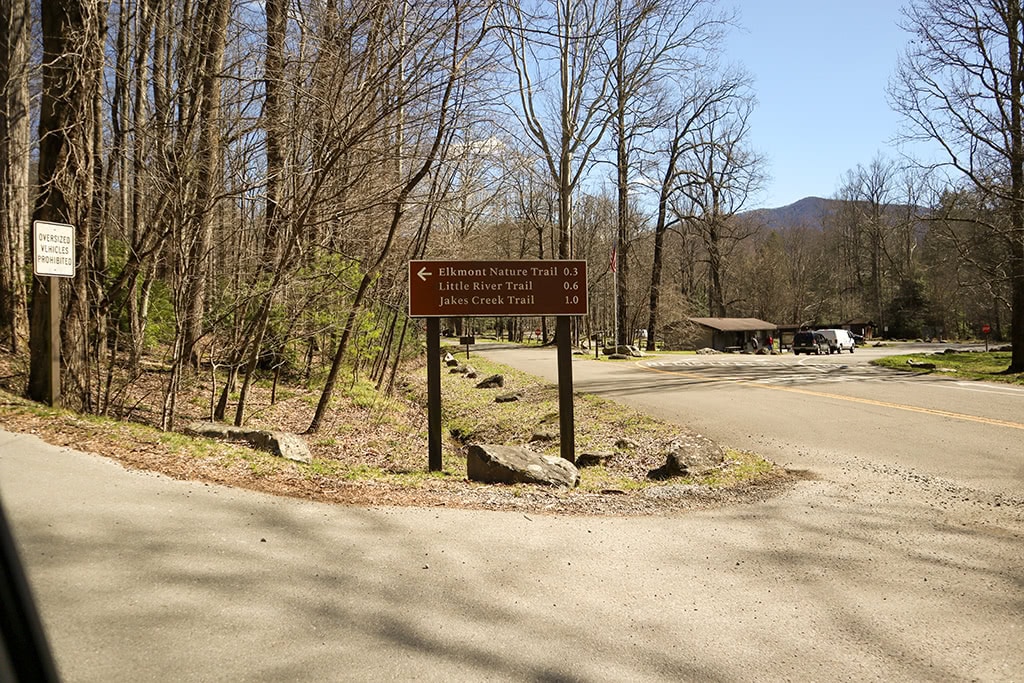 The easiest way to get to Elkmont is to look up "Elkmont Campground" in your GPS. The actual address is: 434 Elkmont Road, Gatlinburg, TN 37738.
The History of Elkmont
Elkmont was originally known as a logging town owned by the Little River Lumber Company. The center of the town was where the Elkmont Campground is currently located today. In fact, the Elkmont Store and Post Office was located right in the heart of the current campground.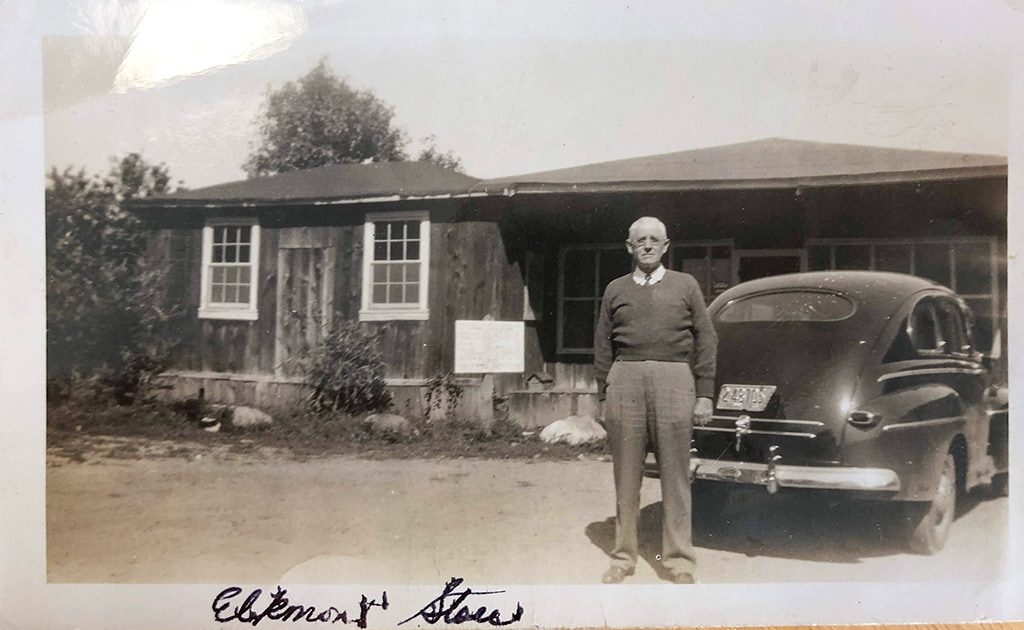 Elkmont also became a bustling summer getaway for many families from Knoxville. There used to be tons of vacation homes along Little River Trail, which they called "Millionaire's Row."
The only one still standing from Millionaire's Row is "Spence Cabin". This cabin was originally built by Colonel Townsend, president of the Little River Lumber Company for his wife, Alice Townsend in 1928.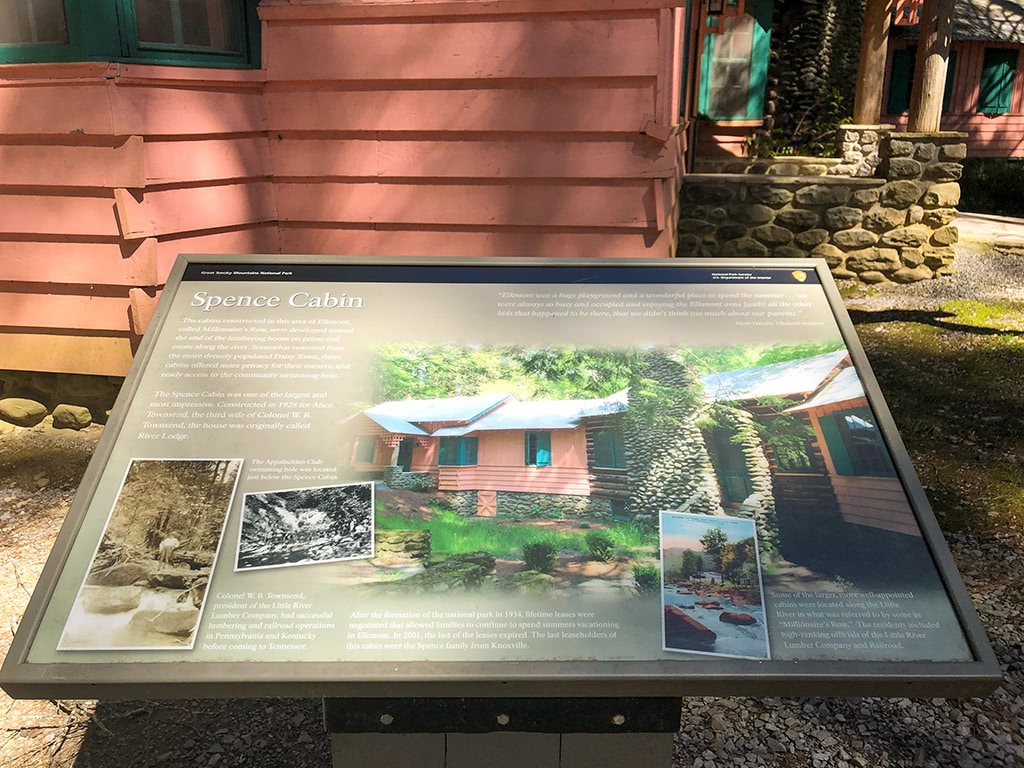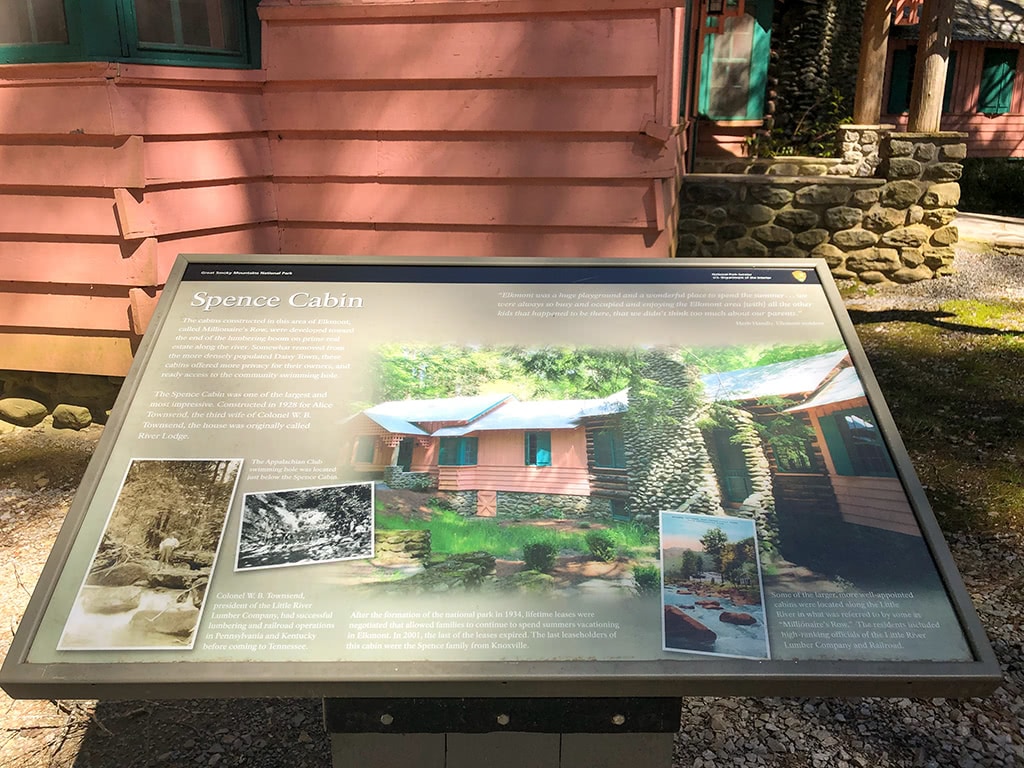 The Elkmont Historic District has so much rich history. For extra reading, here are several books that we recommend!
For more history and information about the Smokies, be sure to check out more Great Smoky Mountains Books and Guides here!
Family History
My Great-Grandfather actually worked for the Little River Railroad Company back in the day. Here is a picture of him and my Mamaw on one of the trains.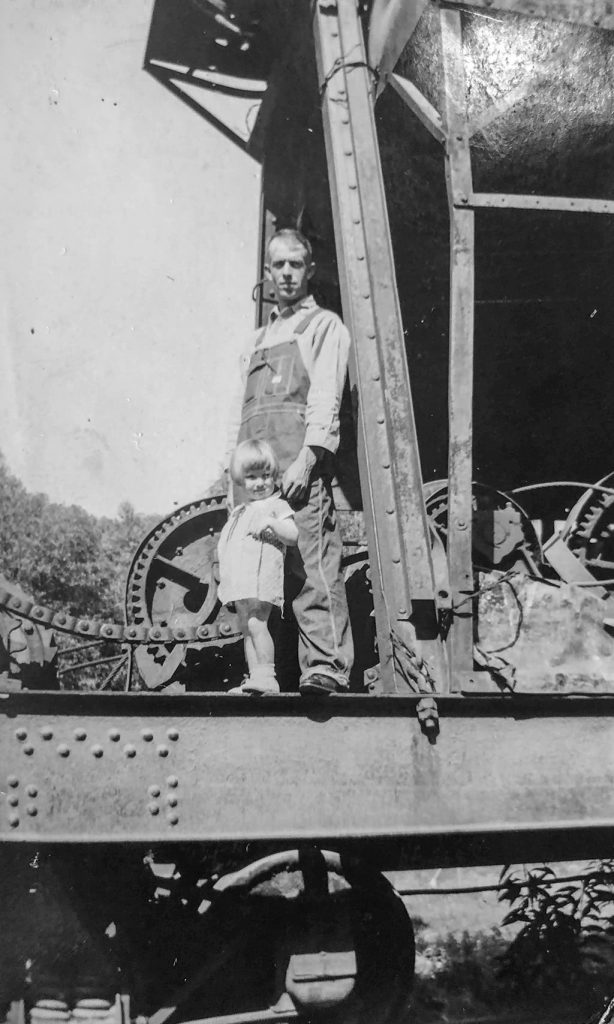 Elkmont is one of those areas in the Great Smoky Mountains that my family always took me to as a kid. I remember hearing stories from my family about their time living in the Elkmont area.
And every year we would go help decorate my Great-Grandfather's grave at the Levi-Trentham Cemetery which is located right at the edge of the campground.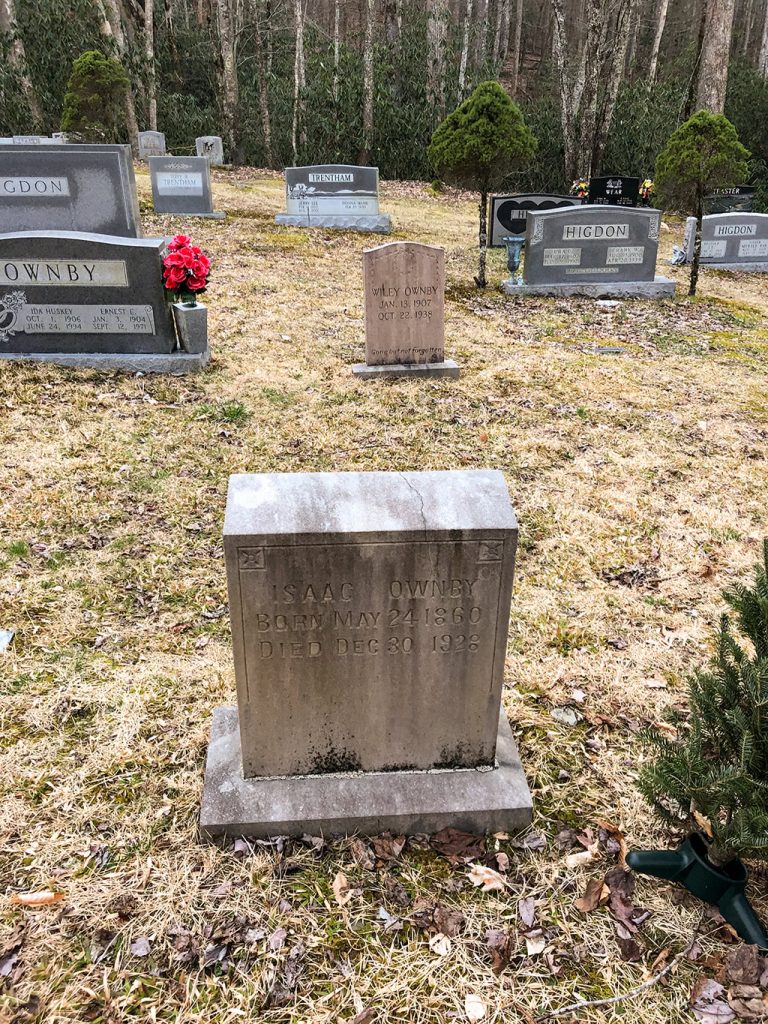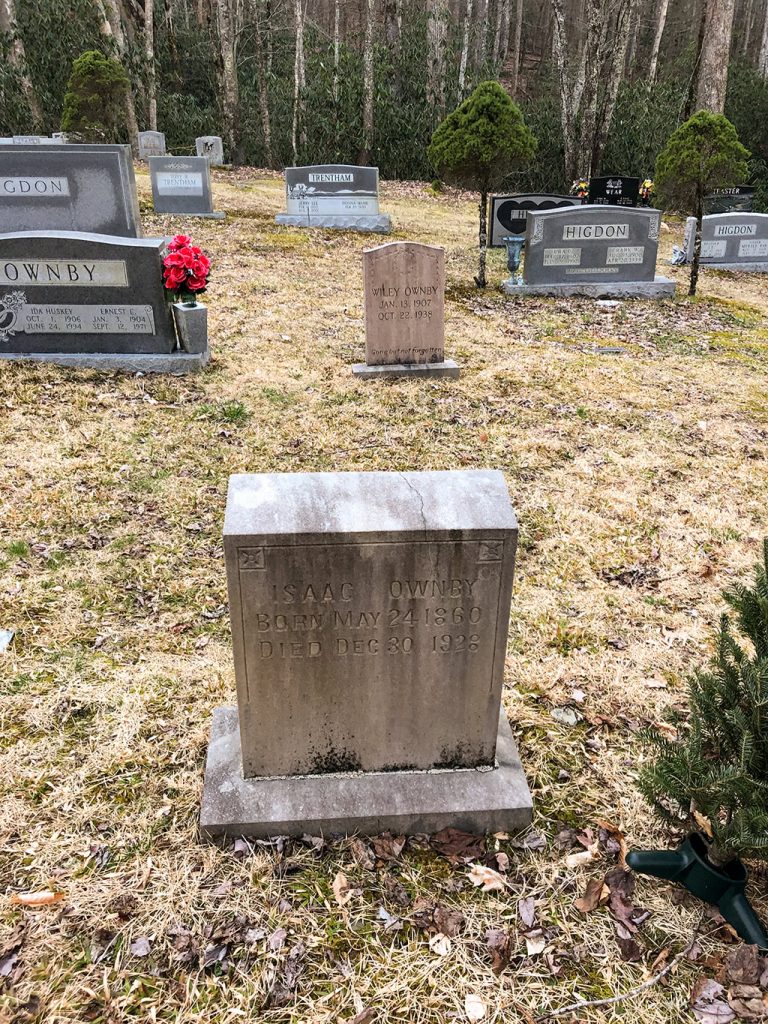 My Great-Grandmother also worked for Mrs Townsend at "Spence Cabin," which was formerly known as "River Lodge". She used to tell all kinds of stories about the various gatherings that they would have there.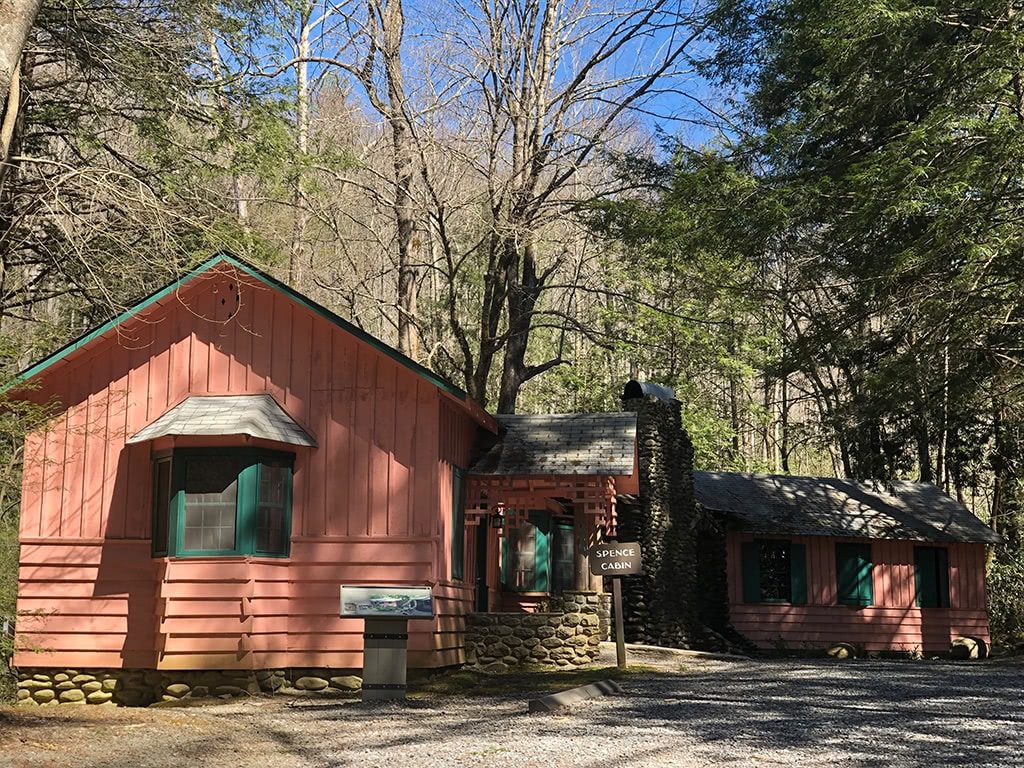 The Elkmont Historic District has plenty of things to explore and see while you are there!
Things to Do at Elkmont Campground in the Smoky Mountains
While it is always great to just hang out at the campsite and relax, be sure to get out and see some of the surrounding areas that make Elkmont a unique area to camp in the Smoky Mountains.
Here are some of our favorite things to do when we camp at Elkmont Campground in the Smoky Mountains!
Lay in Hammocks and Read!
Several years ago we bought the kids some hammocks. They always look forward to hanging out in them any time we head to the Smoky Mountains.
After unloading the car and pitching the tent, the very next thing we do is find the perfect spots to hang their hammocks. They always love hopping in and opening up a new book that they just started reading.
They will seriously spend a few hours reading in their hammocks over the course of a weekend. Of course just laying there looking up at the canopy of trees is equally as awesome if you ask me.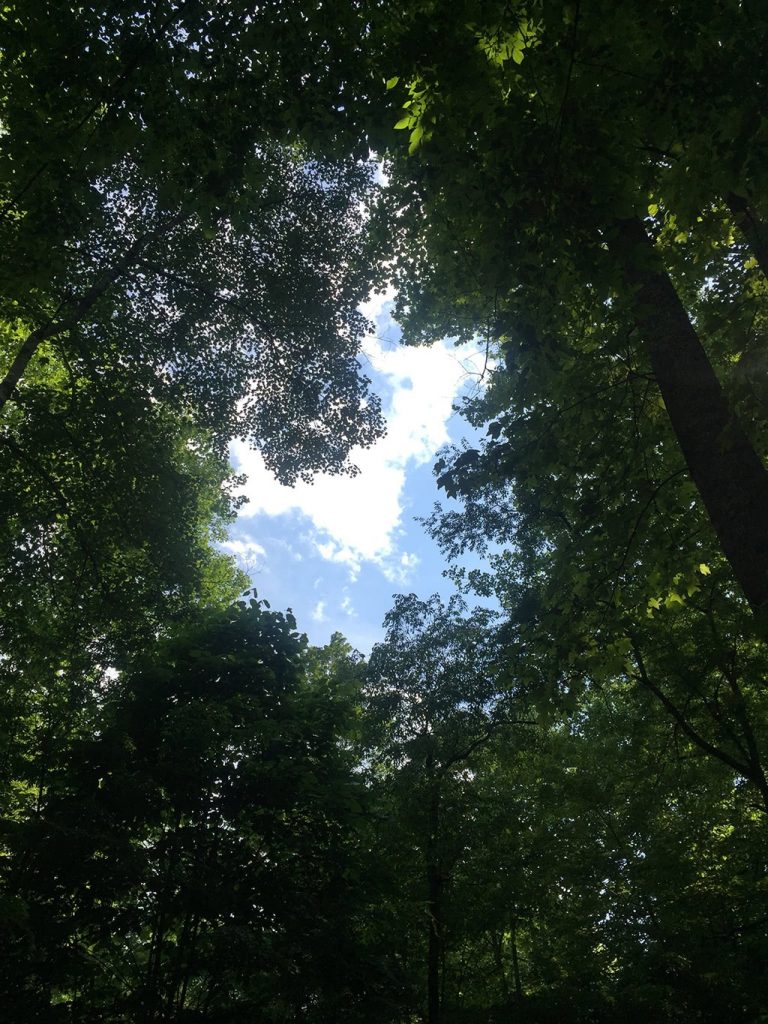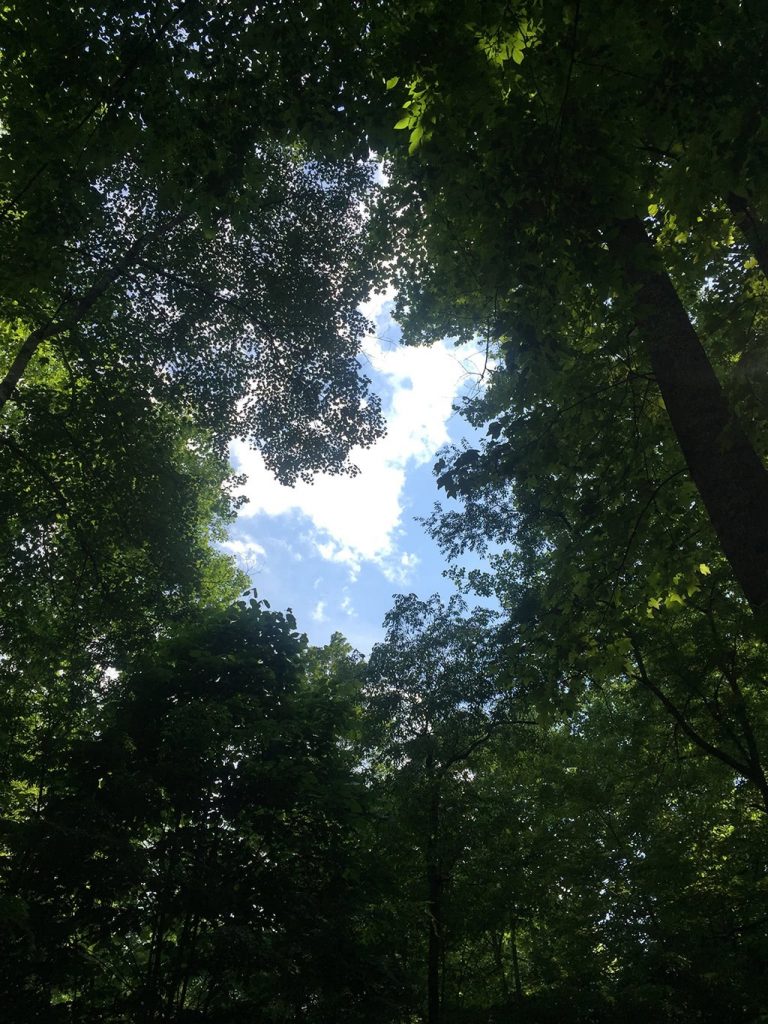 Between the sights and sounds of nature and the beautiful scenery, it's just so relaxing!
Play Games!
We will always throw some card games in the car and play some games together while camping. Some of our favorite games that are easy to pack are: Uno, Monopoly Deal and Phase 10.
We always make sure to grab just a plain ol' deck of cards, too. You can play a ton of games with just a good classic deck of cards. Some of our faves are Spoons, Old Maid, Go Fish, Rummy and Solitaire to name a few!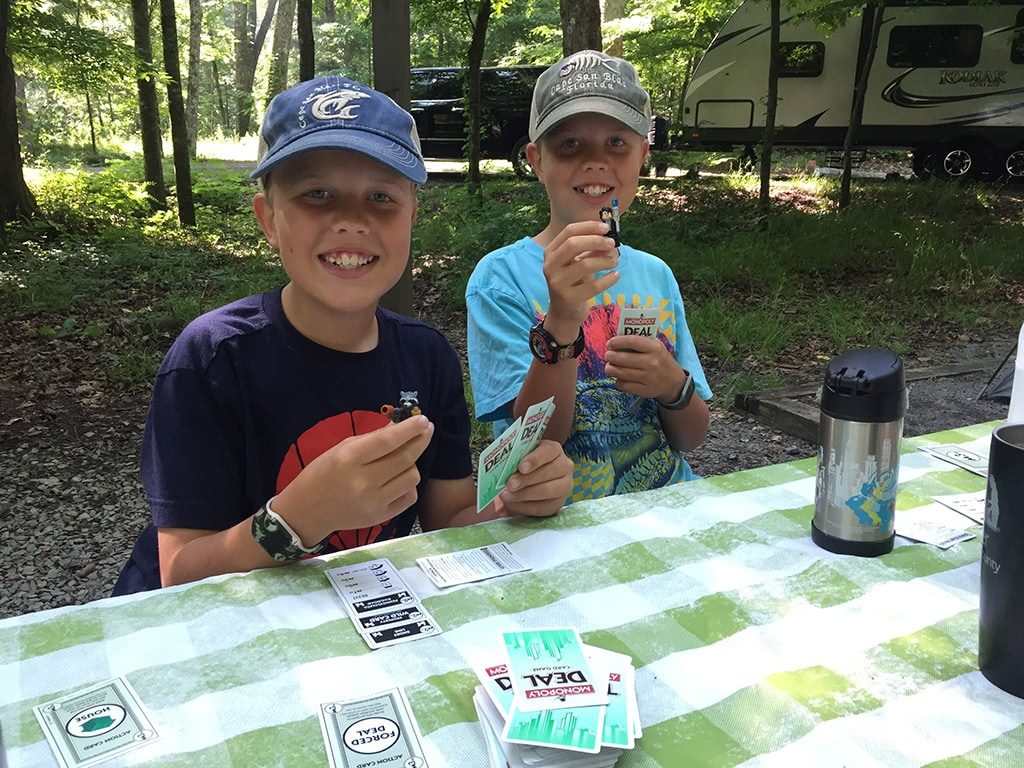 (Of course the LEGO mini-figs had to join us for the game as well.)
View the Synchronous Fireflies
One thing that Elkmont has become known for over the years is the unique synchronous firefly viewing that happens in late May/early June.
The fireflies sync up and will light up at the same time. It's actually a pretty neat experience.
Sometimes it looks like waves as the lights start back in the woods and move across in wave-like form. At other times, they all light up at the same time and then complete darkness will occur.
You can reserve a campsite in the Elkmont Campground and have easy viewing by simply walking down a trail into the woods to view the fireflies.
Or you can put your name in the lottery that opens once a year in April. This will allow you to reserve your spot on a bus that will drive you into Elkmont to view the fireflies during the peak firefly season. You can read more about it on the NPS website.
Go Hiking and Exploring!
When you are ready for a little adventure, there are plenty of hiking opportunities to explore in the area. Elkmont is full of rich history around every corner, so be sure to stop and read the signs along the way, too!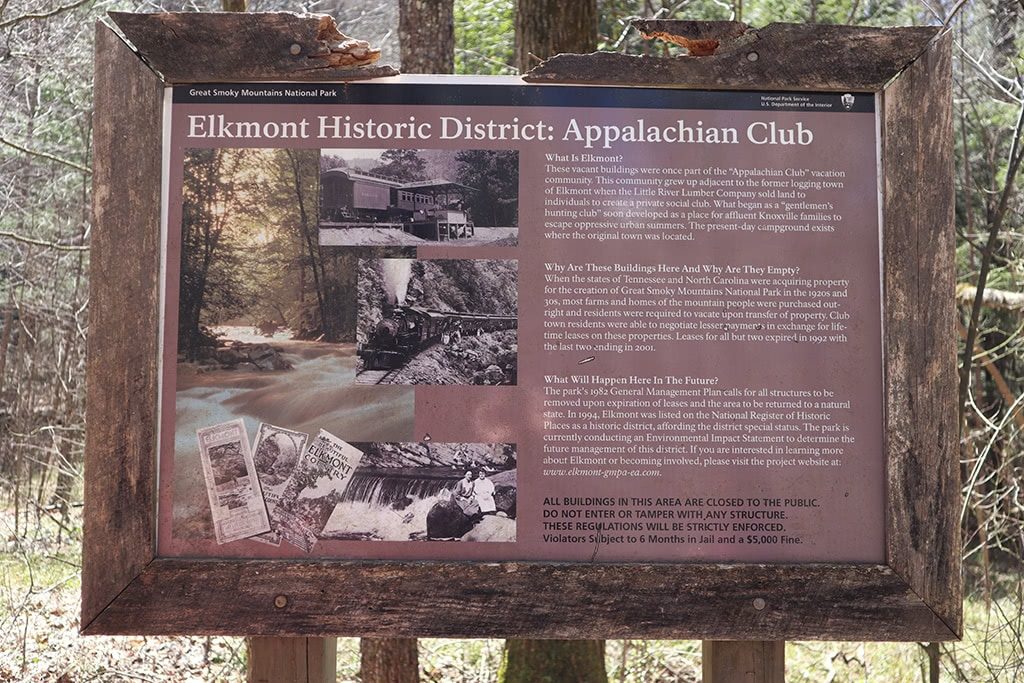 Some of the favorite trails in the area are: Elkmont Nature Trail, Little River Trail and Jakes Creek Trail.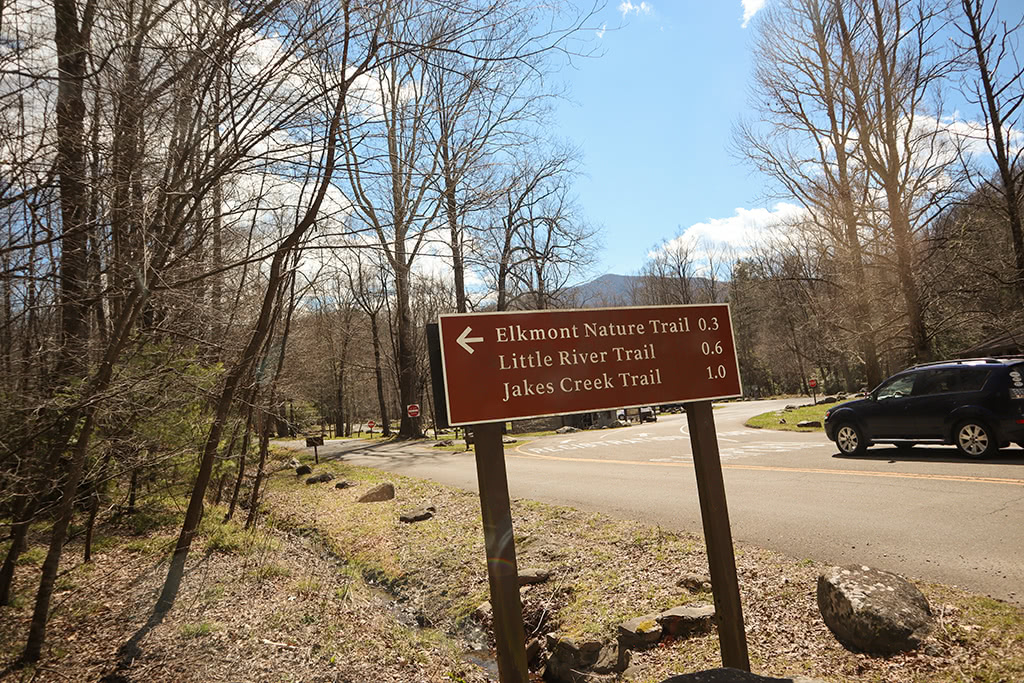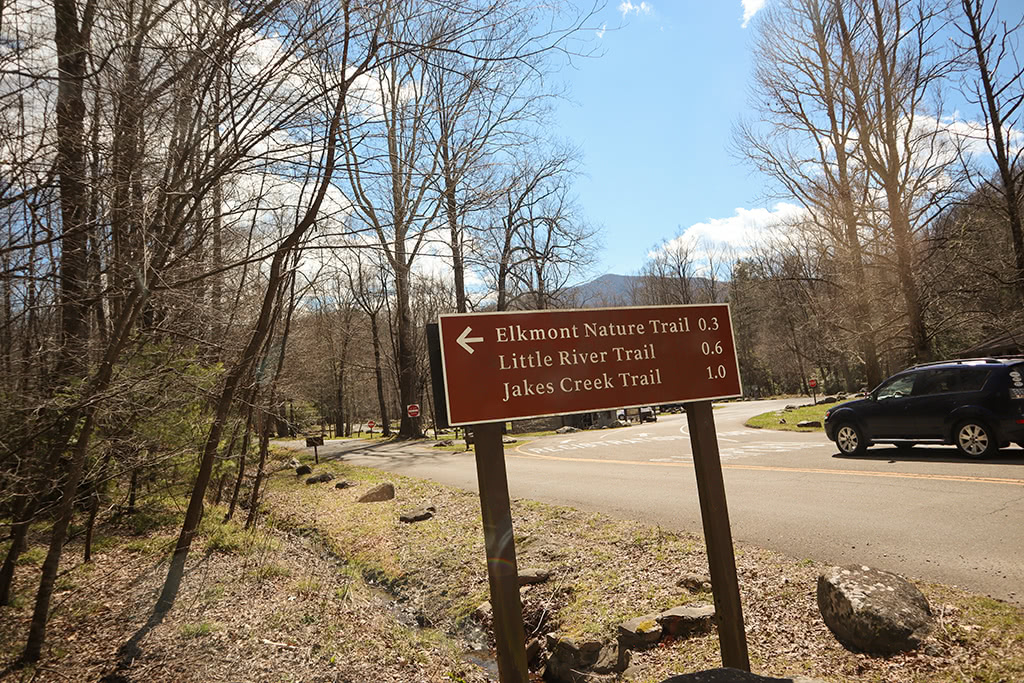 The Little River Trail, Millionaires Row and the Troll Bridge
The Little River Trail is one of the most beautiful trails in the Great Smoky Mountains area. It follows along the Little River and has a ton of cascades and giant boulders in the river which make for a beautiful riverside hike.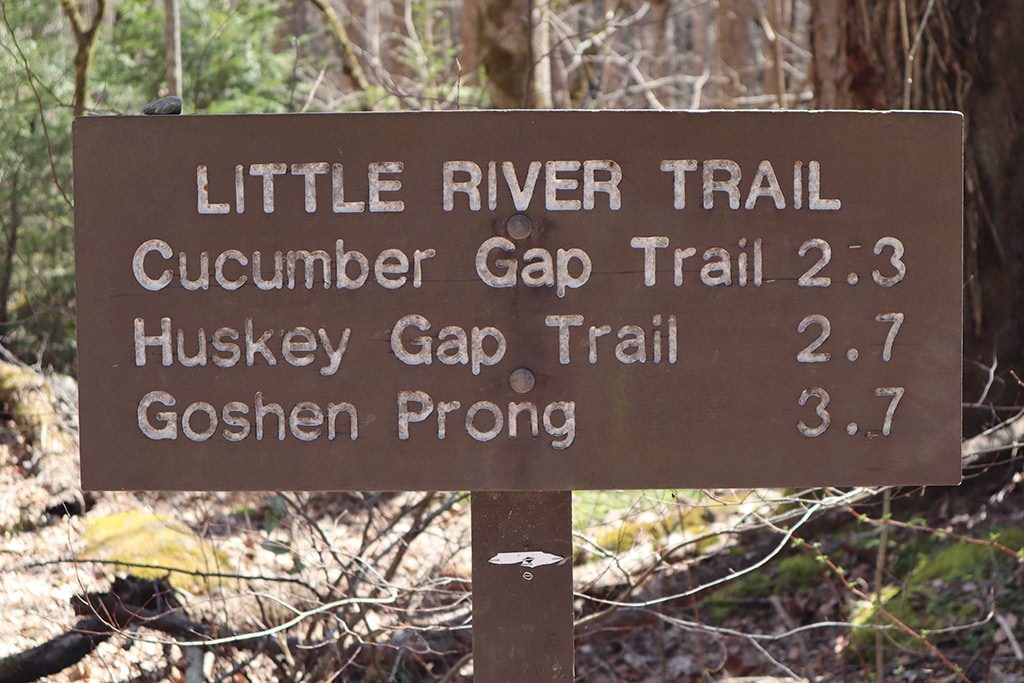 The Little River Trail is also along "Millionaire's Row" as they used to call it. This is also where you will find "Spence Cabin" and some old chimneys from other homes during that time.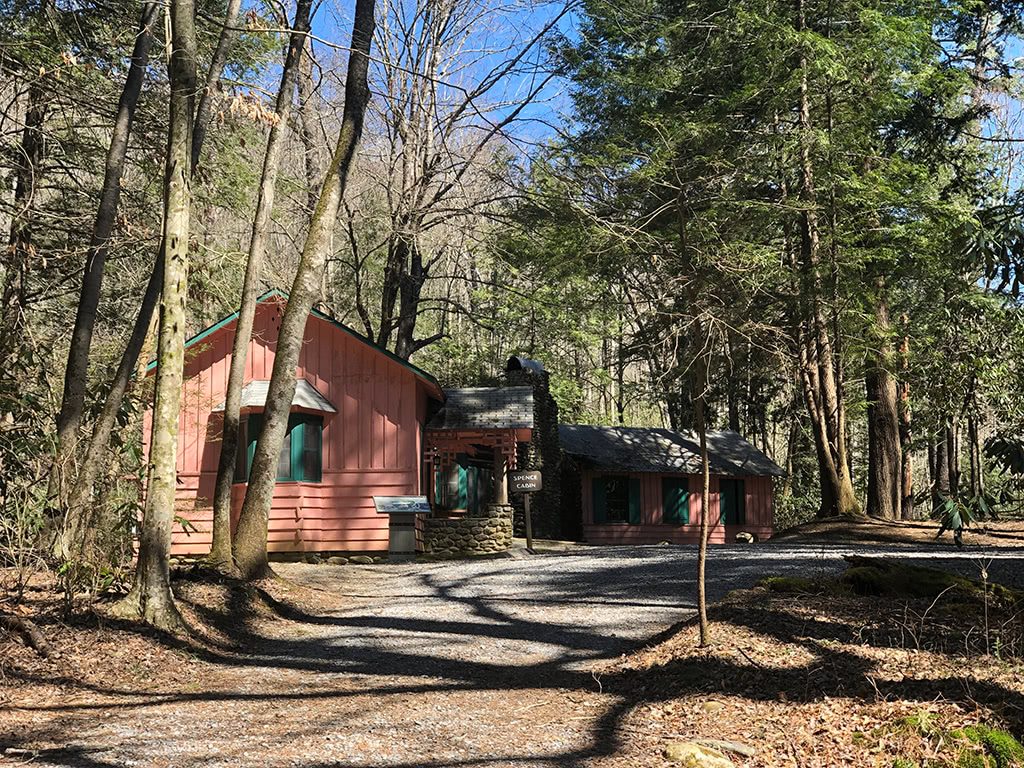 There are plenty of old remnants of homestead sites to explore and a little bridge that is known as the Troll Bridge.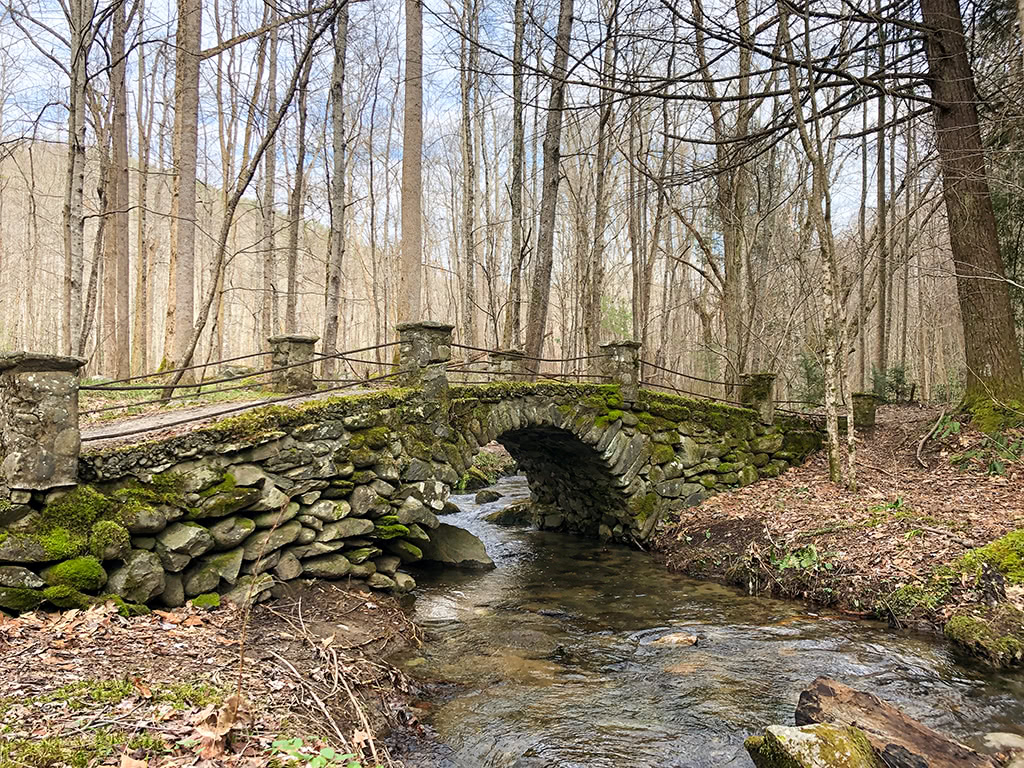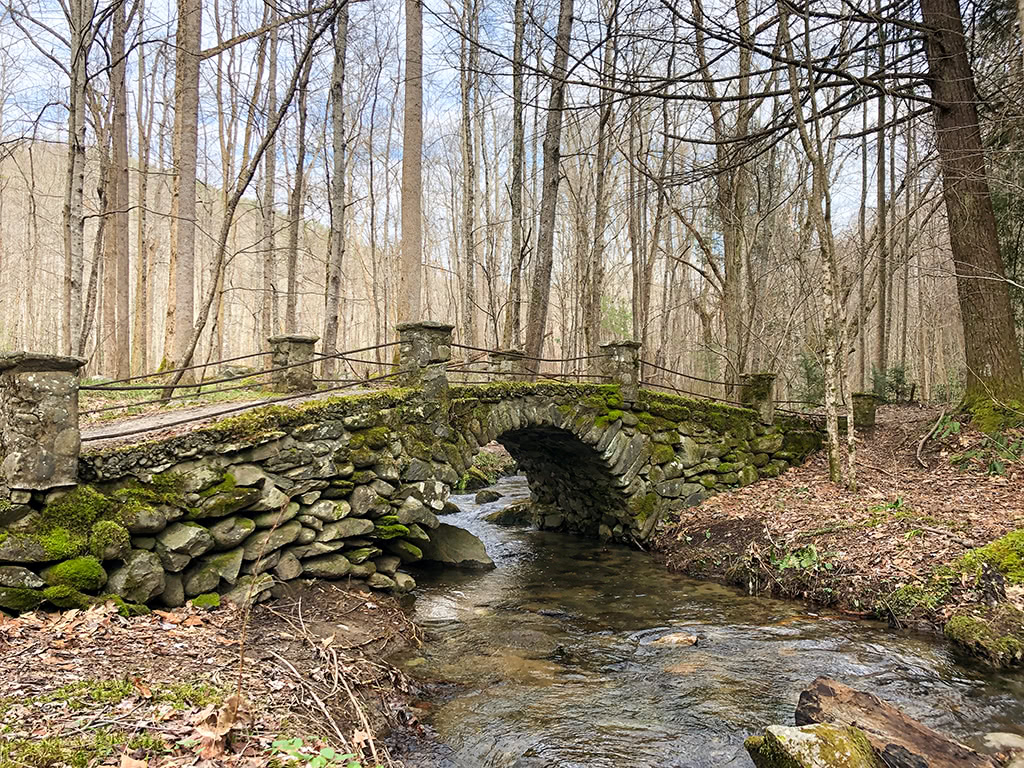 The kids always love exploring the old homesites with chimneys and of course they love finding the Troll Bridge!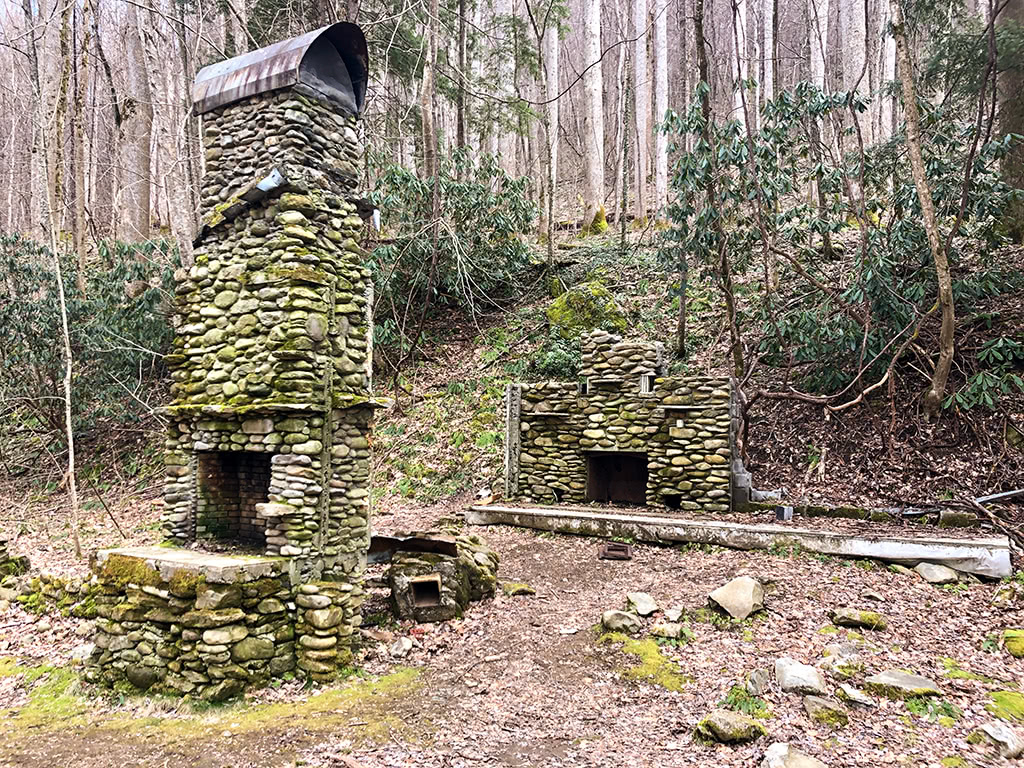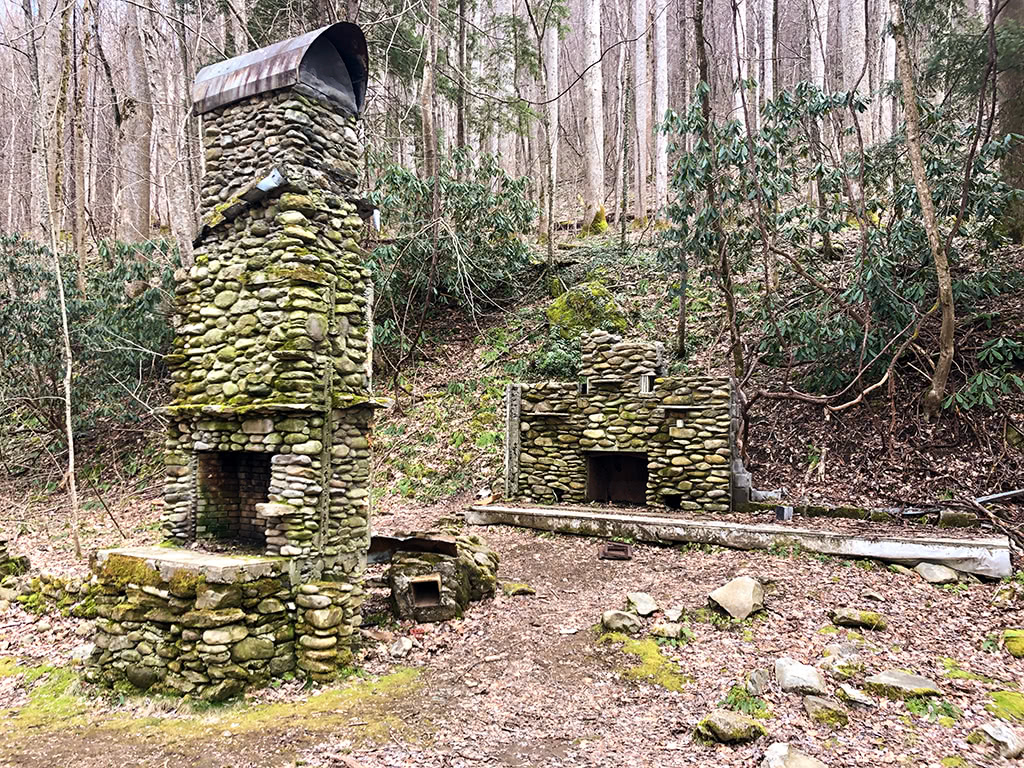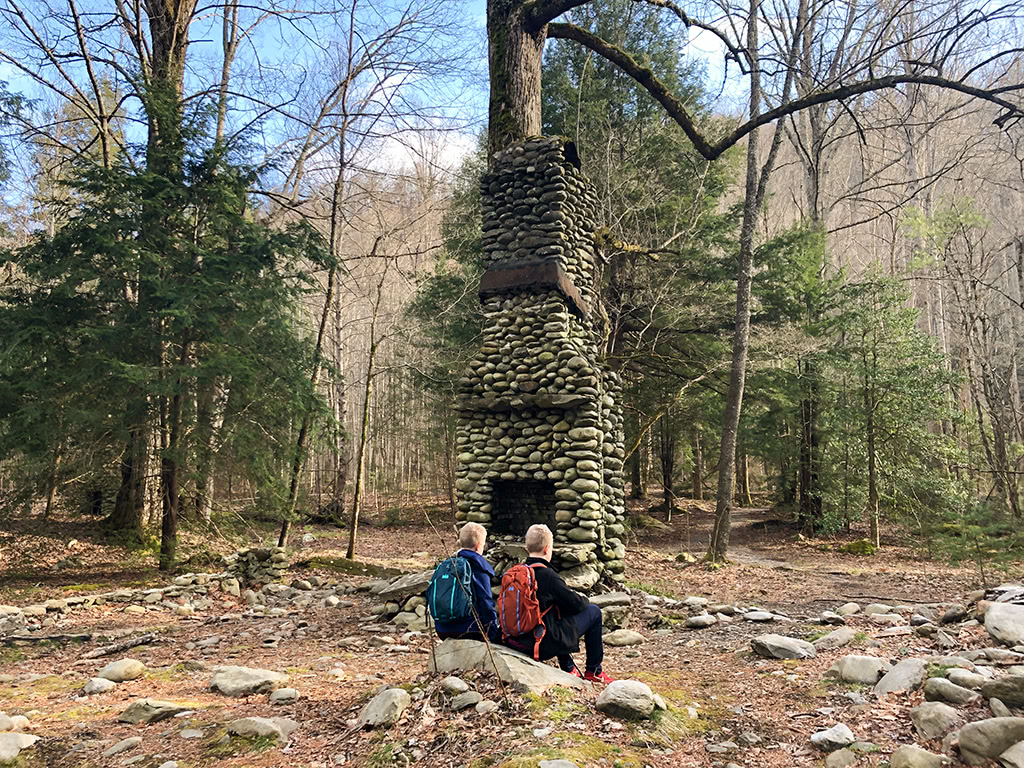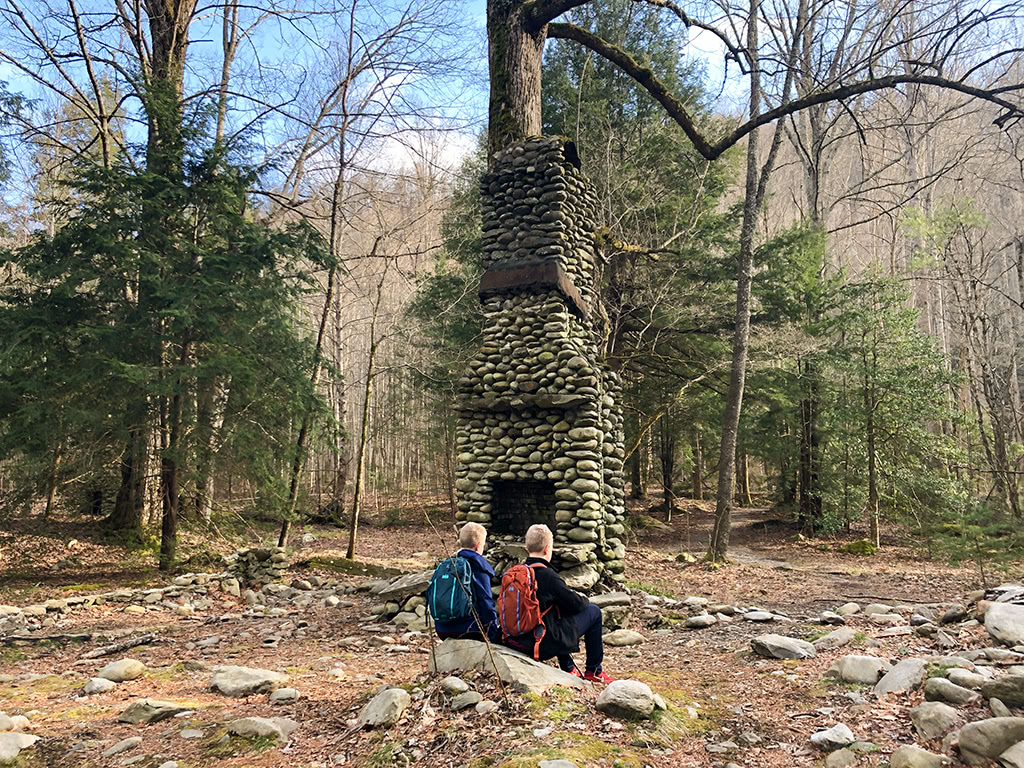 If you continue on along the Little River Trail for about 2.2 miles, you will find a 20 foot cascade called Huskey Branch Falls.
Jakes Creek Trail, Daisy Town, and The Appalachian Clubhouse
Another great option for hiking is the Jakes Creek Trail, which can also make a loop hike with the Little River Trail. (Be sure to get a trail map or do a little research beforehand!)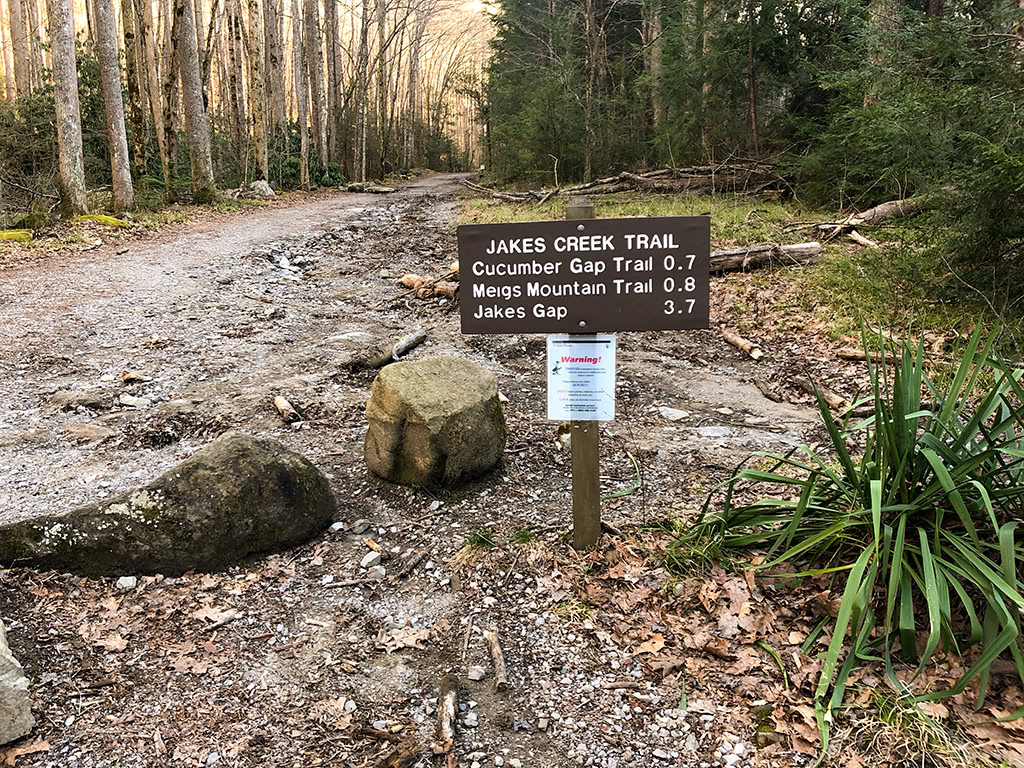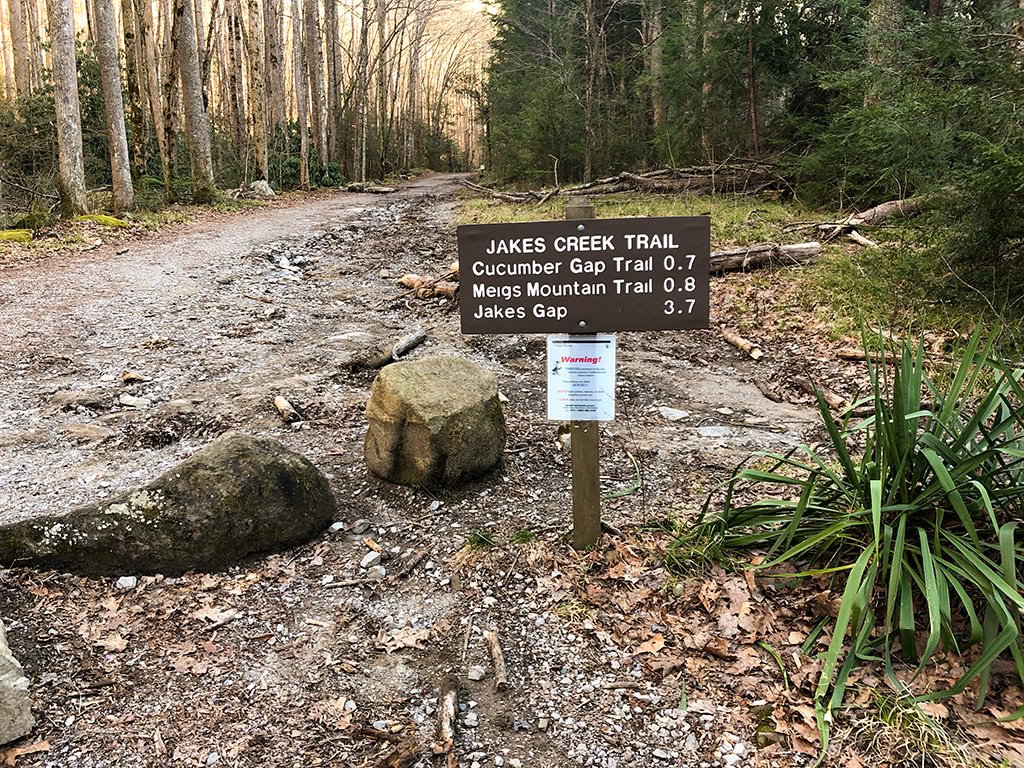 Near the Jakes Creek Trailhead is also where you will find "Daisy Town."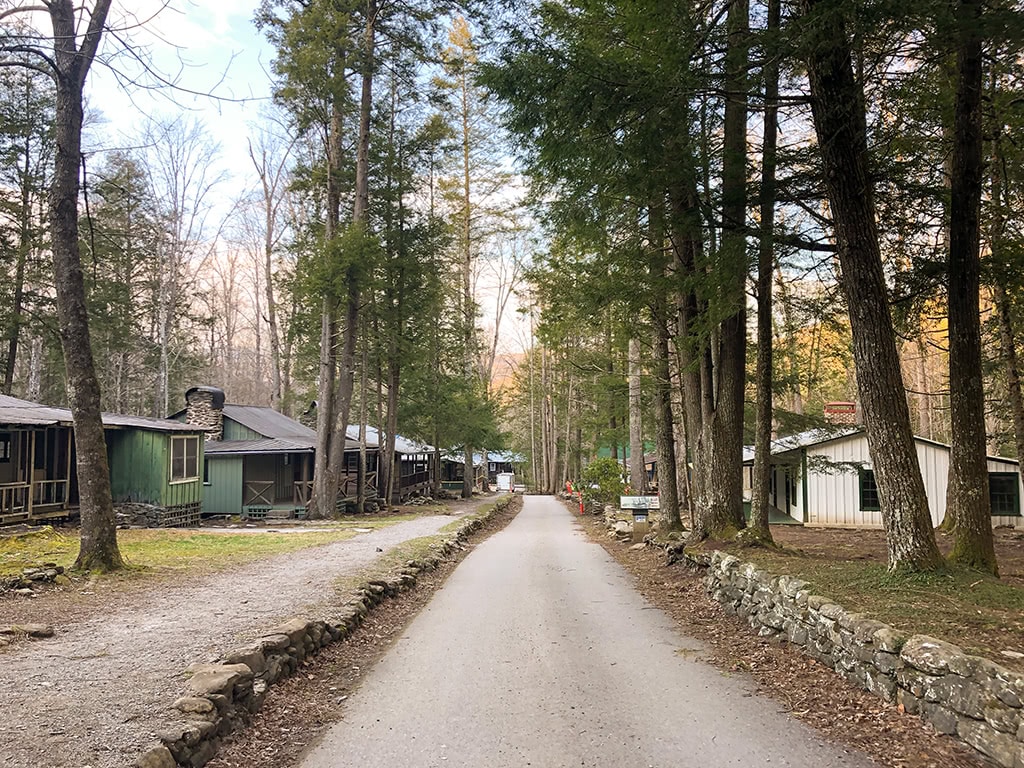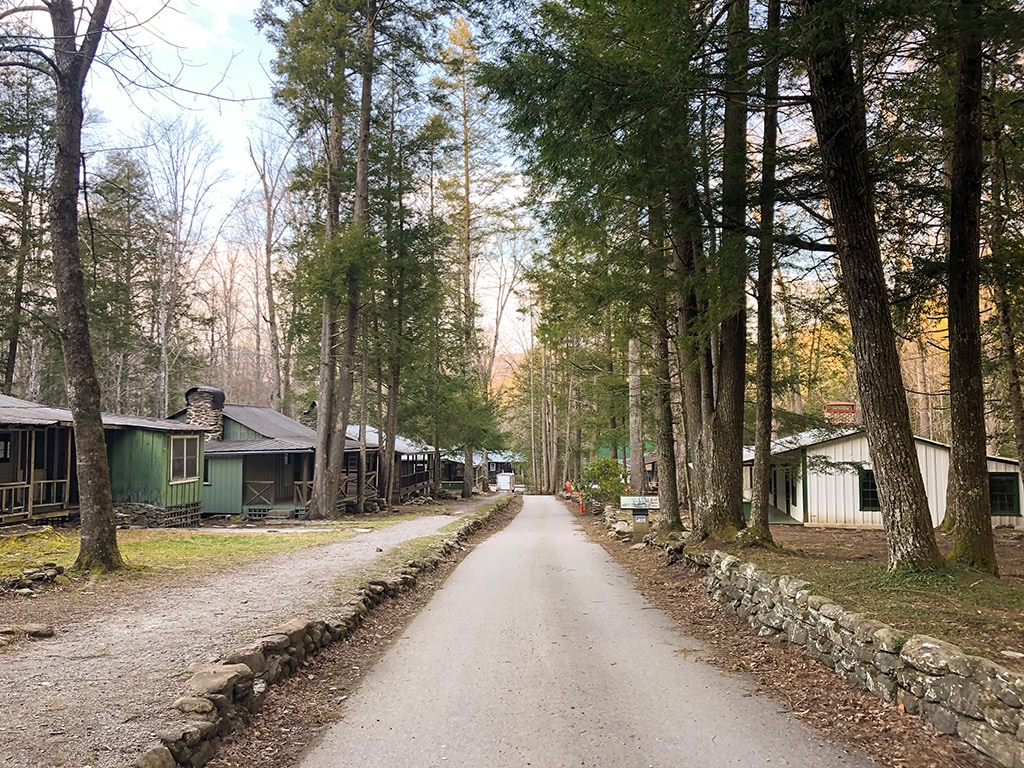 Be sure to follow the road down through Daisy Town to the Appalachian Clubhouse and check out some of the plaques with the history of this building!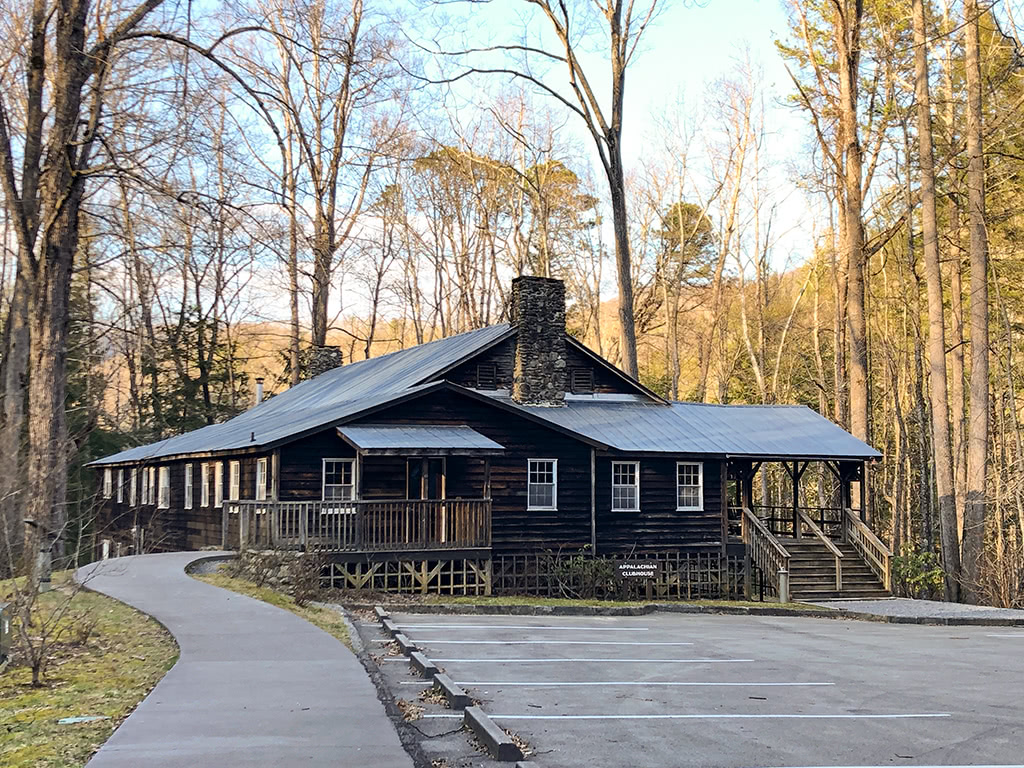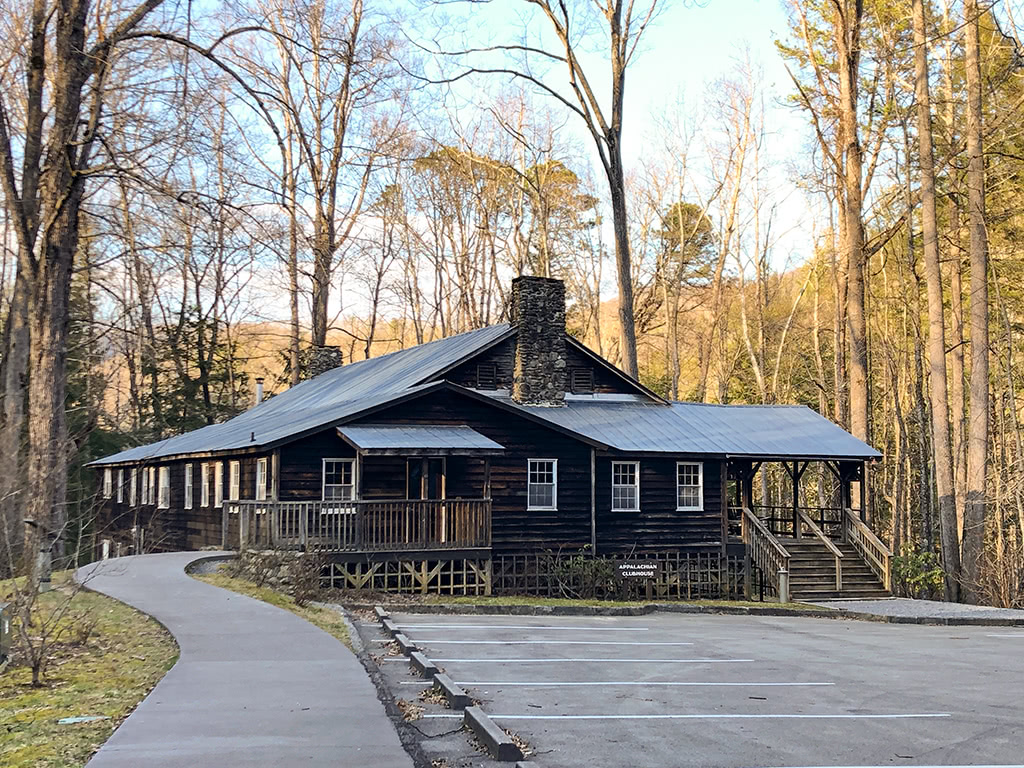 Laurel Falls Hiking Trail
Another very popular hiking trail for those staying at Elkmont Campground is the Laurel Falls Hiking Trail that is just right around the corner. It's a short 2.6 mile roudtrip hike to the beautiful Laurel Falls that the whole family will enjoy!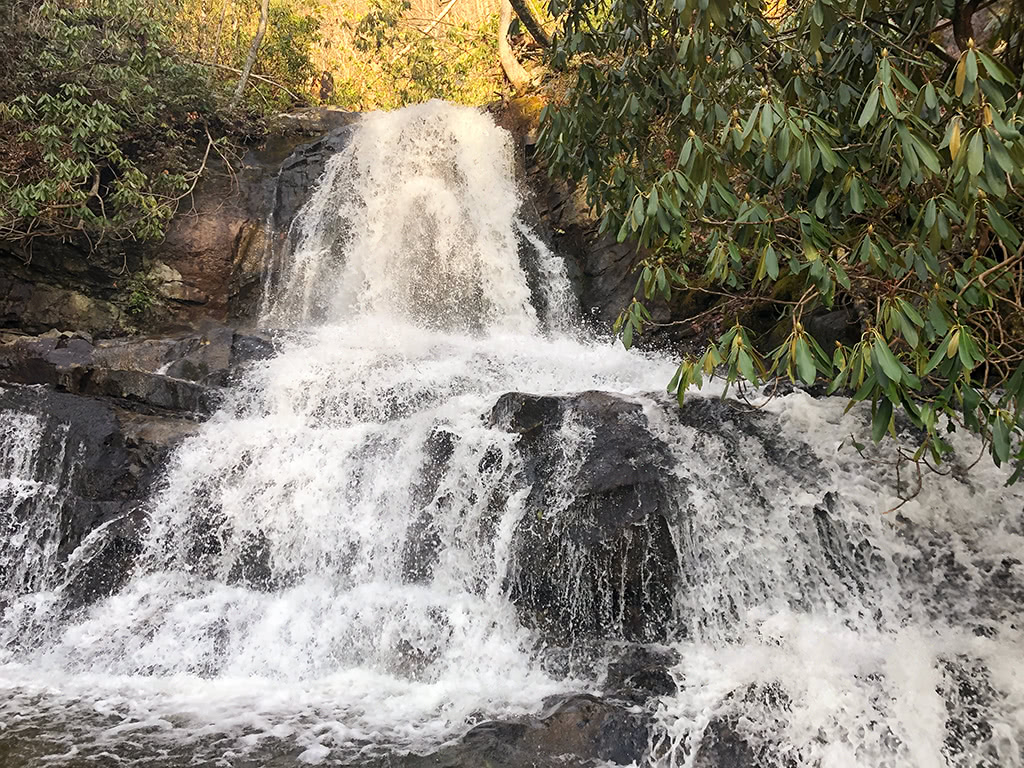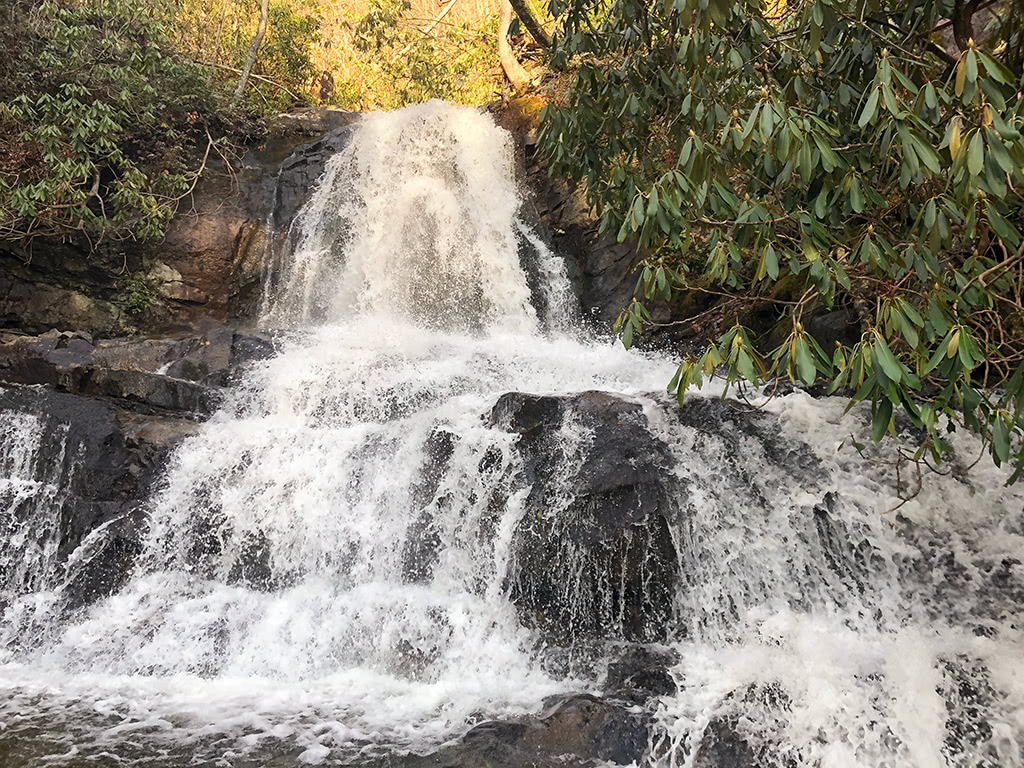 Play in the River
Of course one of our absolute favorite things to do in the mountains is play in the river at Elkmont! There's nothing quite like taking a dip or soaking your feet in the cool mountain water in the middle of the hot summer!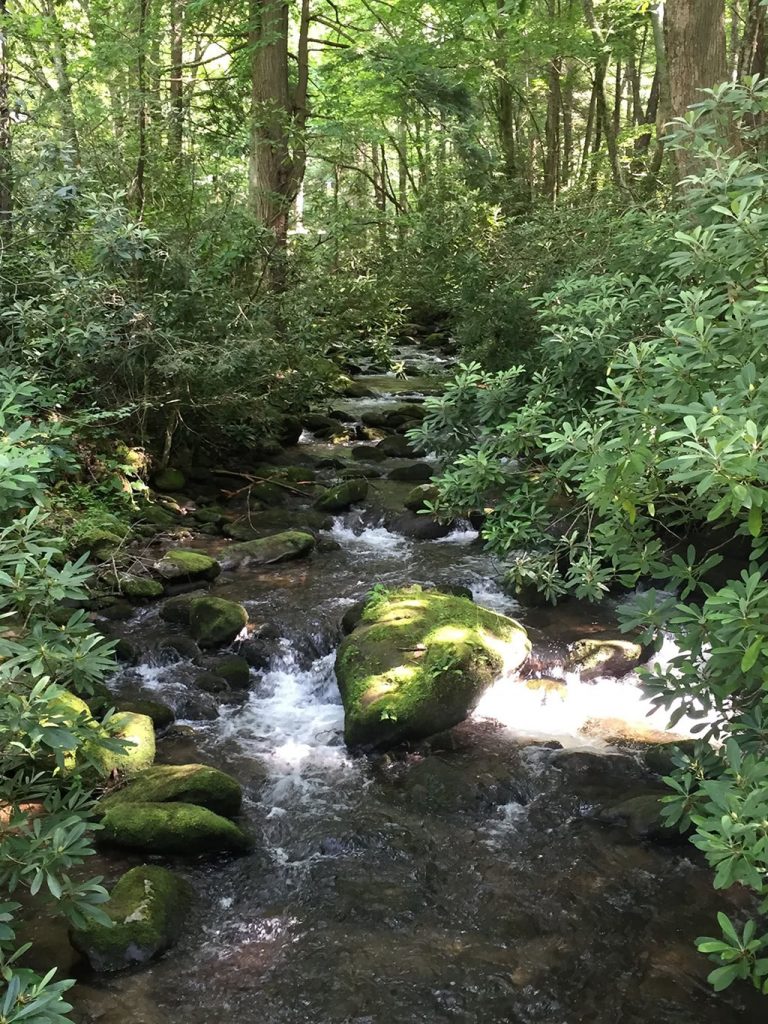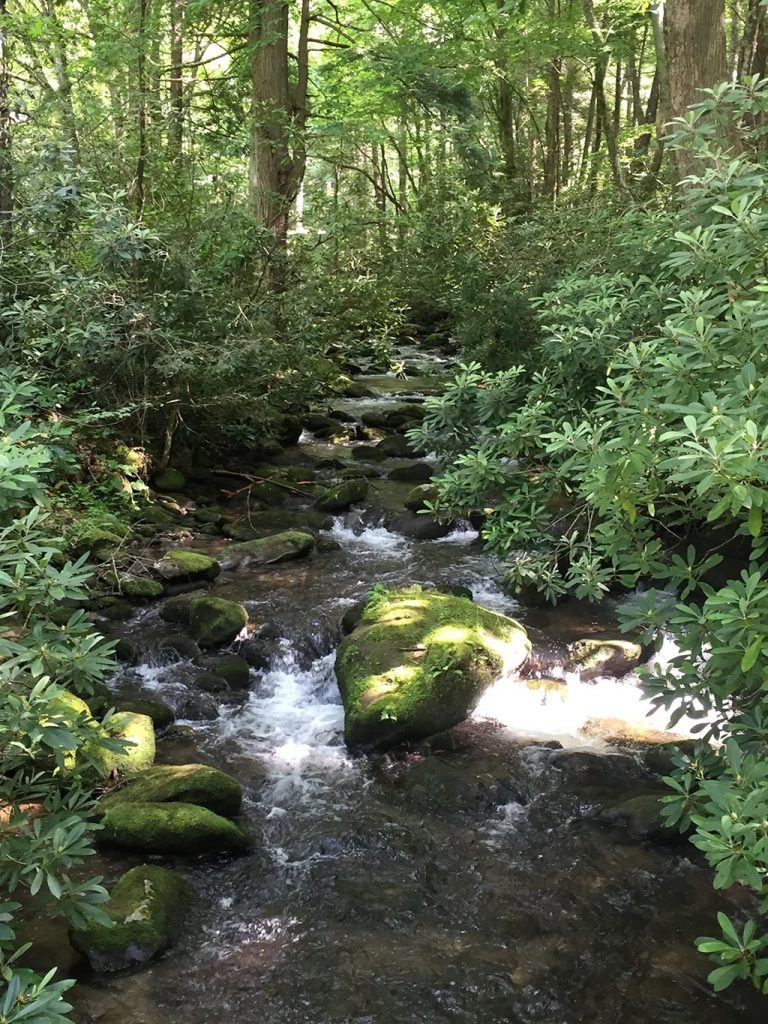 Both Little River and Jakes Creek run through the Elkmont Campground so there are plenty of places to splash and play in the water.
You can take some inflatable tubes and float down the river. Or take a chair and sit on the bank and enjoy the tranquility of the river sounds.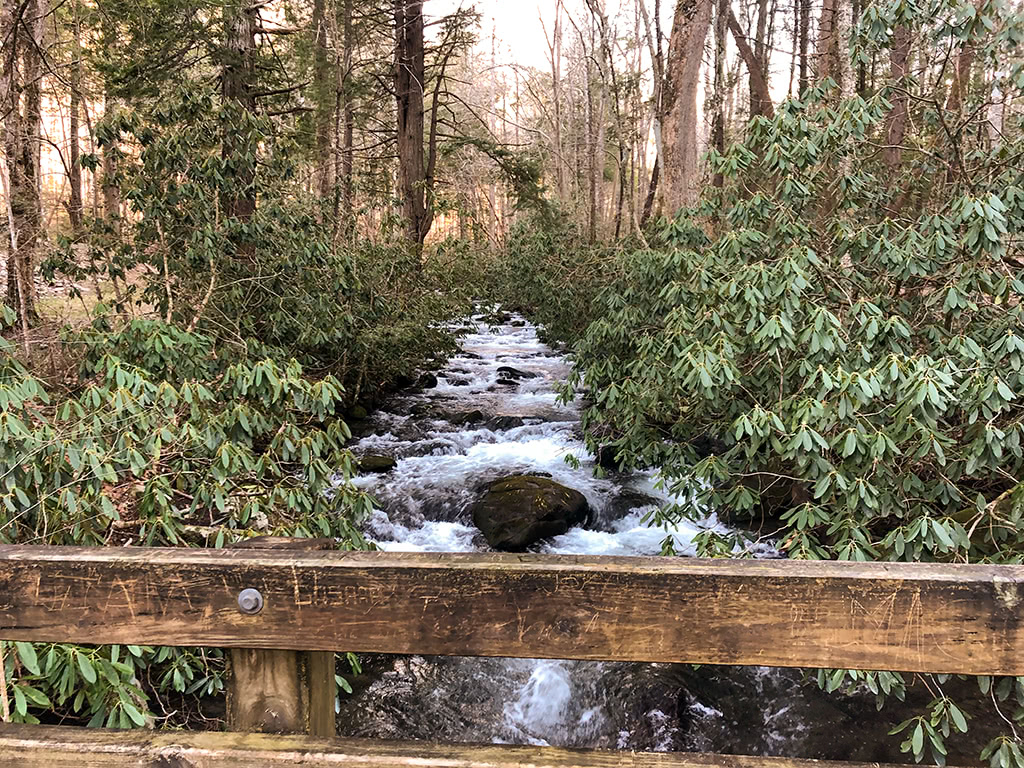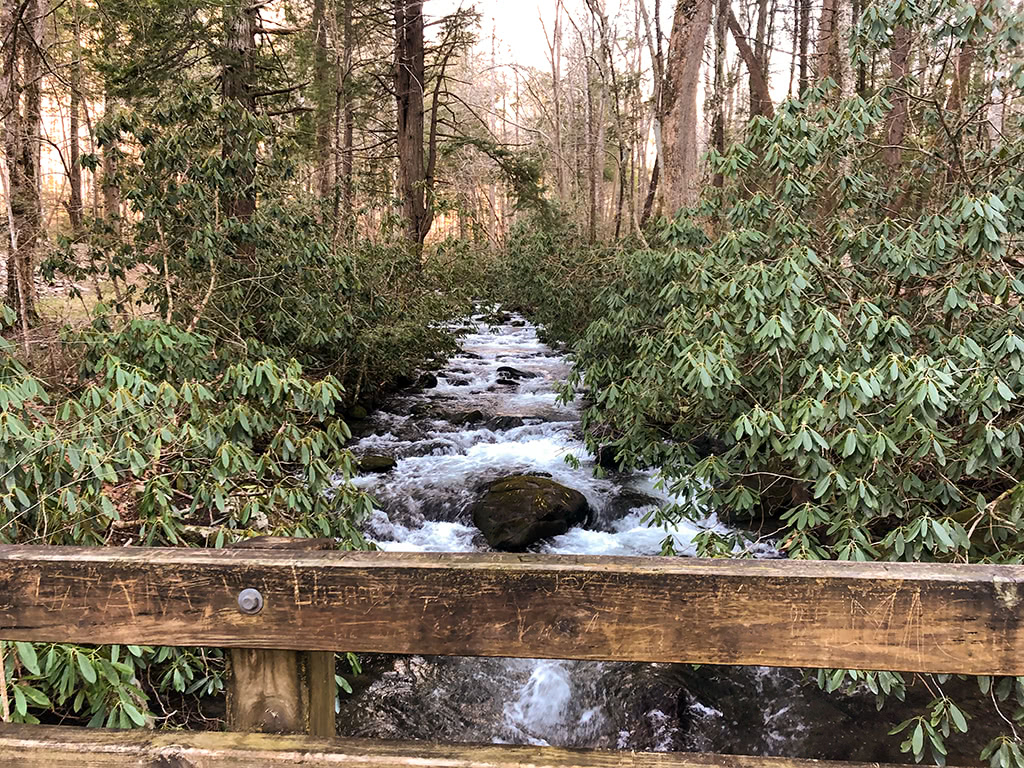 And for the little ones, be sure to take some sand toys and buckets to extend the water time! My kiddos always love looking for little fish and salamanders and other creatures! And it's always fun to look at the different river rocks.
Discover New Critters!
Besides the water creatures you may see, there is plenty of other wildlife and critters that may cross your path while camping at Elkmont!
While the Great Smoky Mountains are known for the Black Bears in the area, there are tons of other species that you may get to see if you keep your eyes peeled!
On one trip, we saw lots of caterpillars!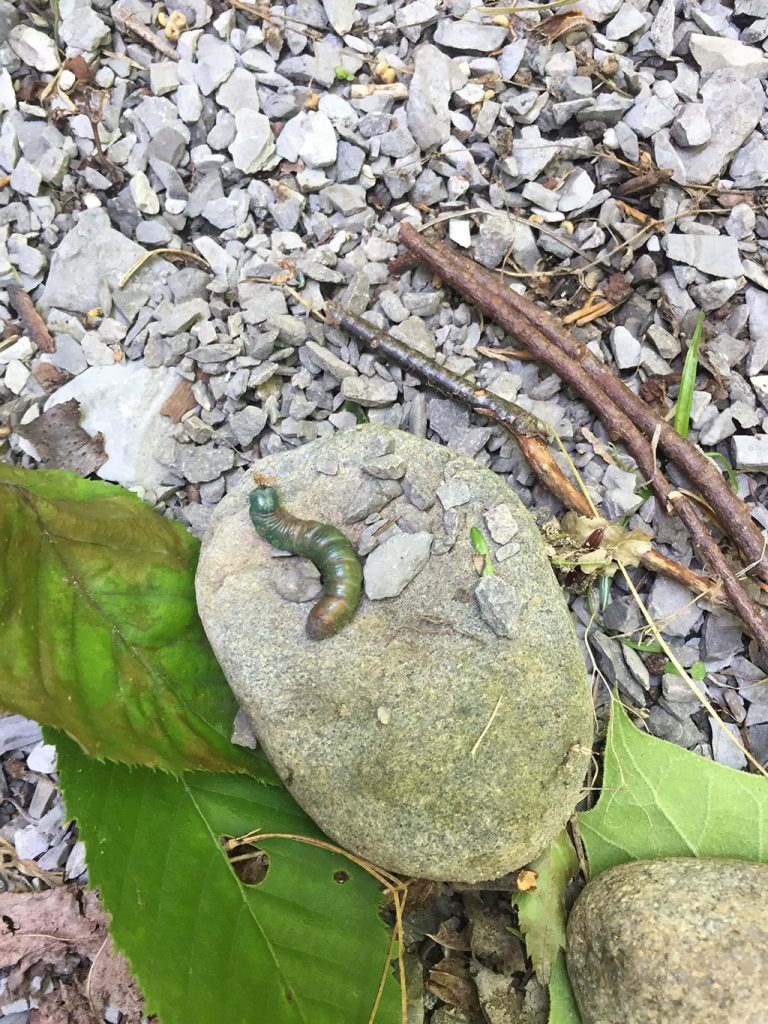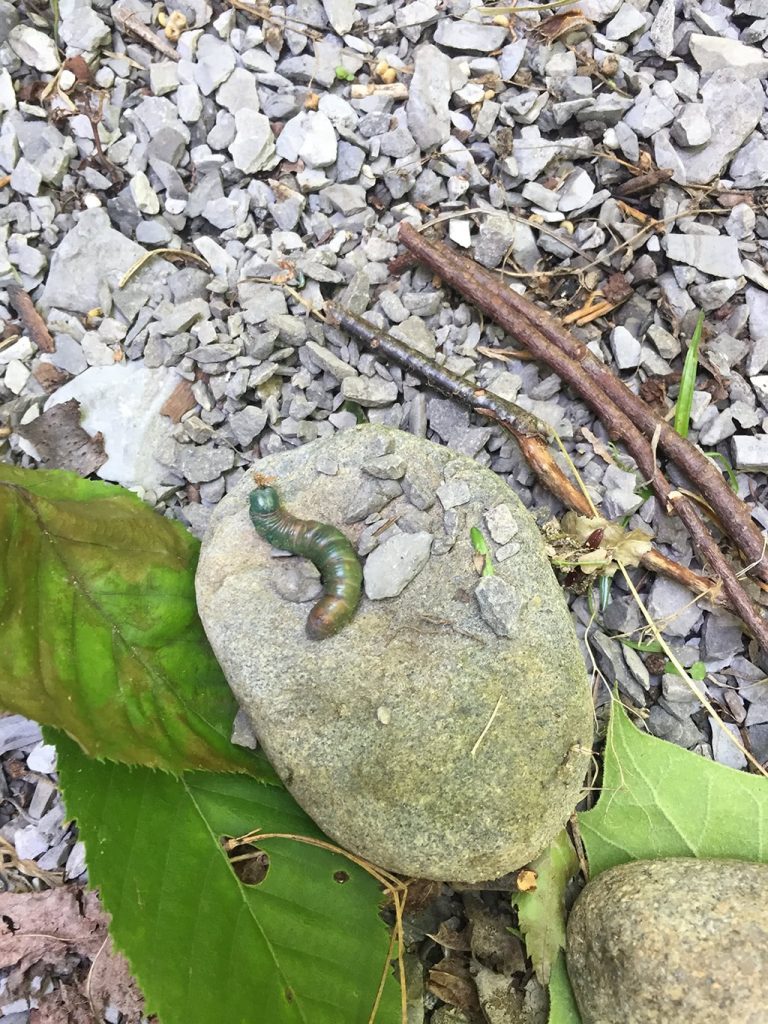 And you can always find a crawdad or two in the river!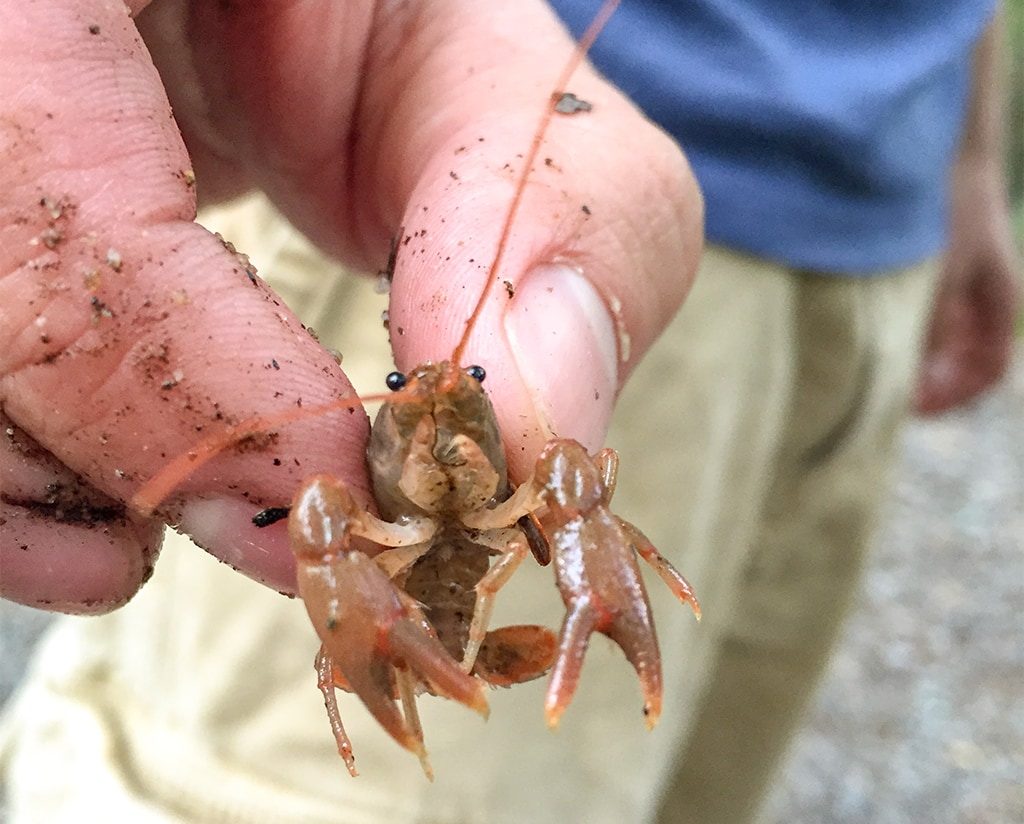 And we were also there during the peak Firefly viewing time, so we got to experience the Synchronous Fireflies as well, which is always a treat.
But our favorite surprise of all was a visit from Woody Woodpecker himself!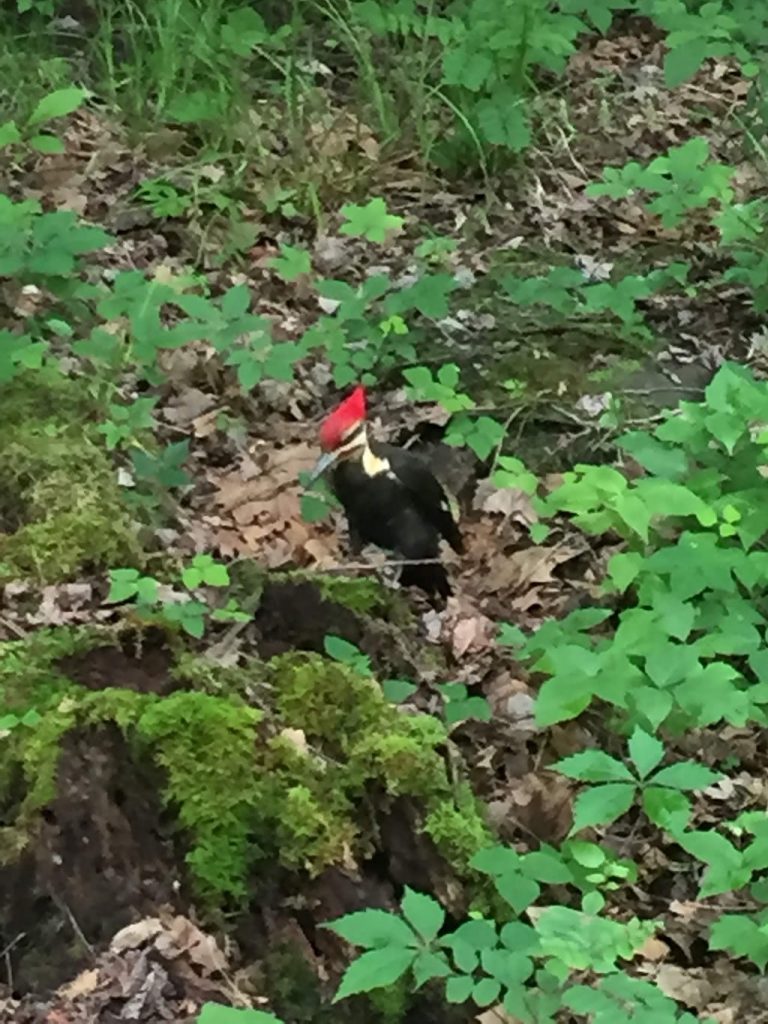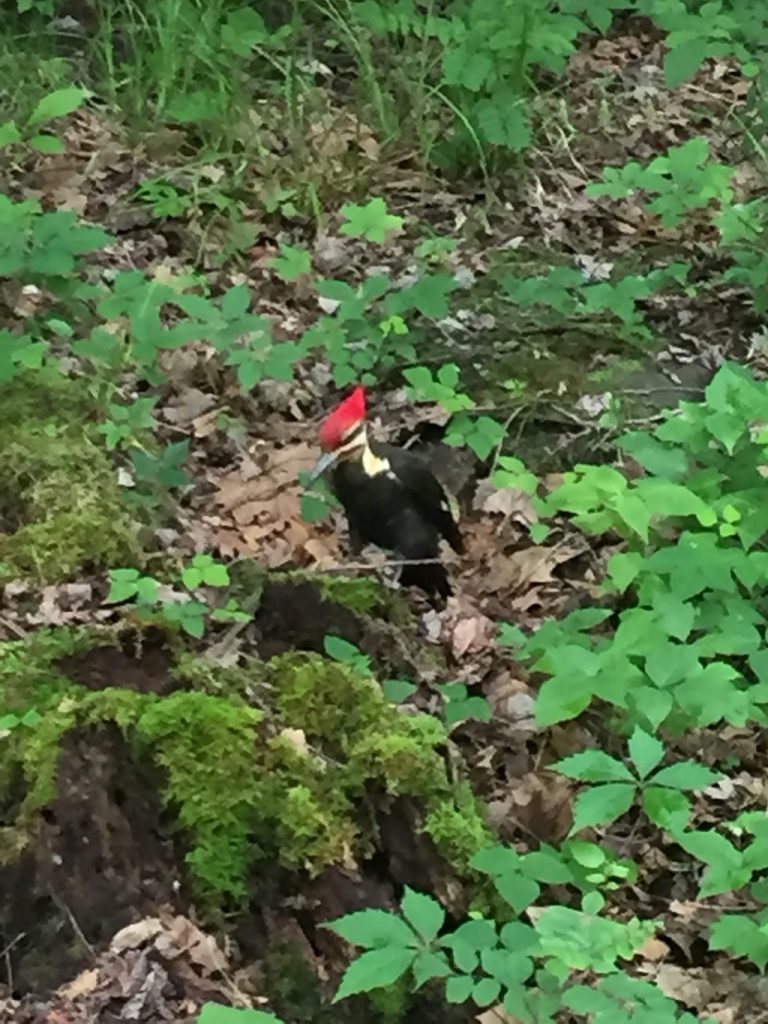 This guy flew right into our campsite and I knew right away (from watching the Woody Woodpecker movie, of course!), that it was a Red Pileated Woodpecker!
It was so fun to watch its mannerisms and movement. The cartoon and movies actually do a great job of portraying some of its characteristics. It was definitely spastic and would just fly a little ways, stop, peck in the brush and jerk its head around…it was quite amusing!
So keep an eye out for wildlife and critters! You never know what you may see!
Eat Lots of Camp Food!
And of course when you are out camping in nature, it makes you really ravenous for some reason. So one of the best parts is eating lots of camp food!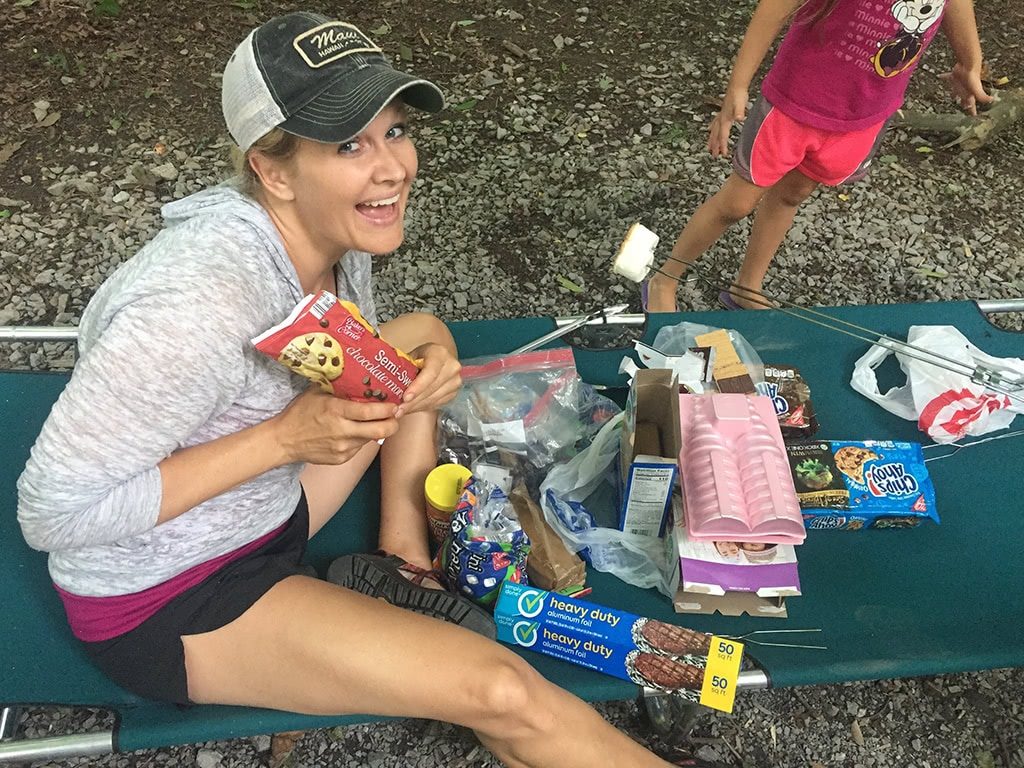 We always have so much fun coming up with ideas of new camp foods to try out! The ideas out there are endless!
Plus cooking over a fire is always fun and something different. The kids love to help build the fire.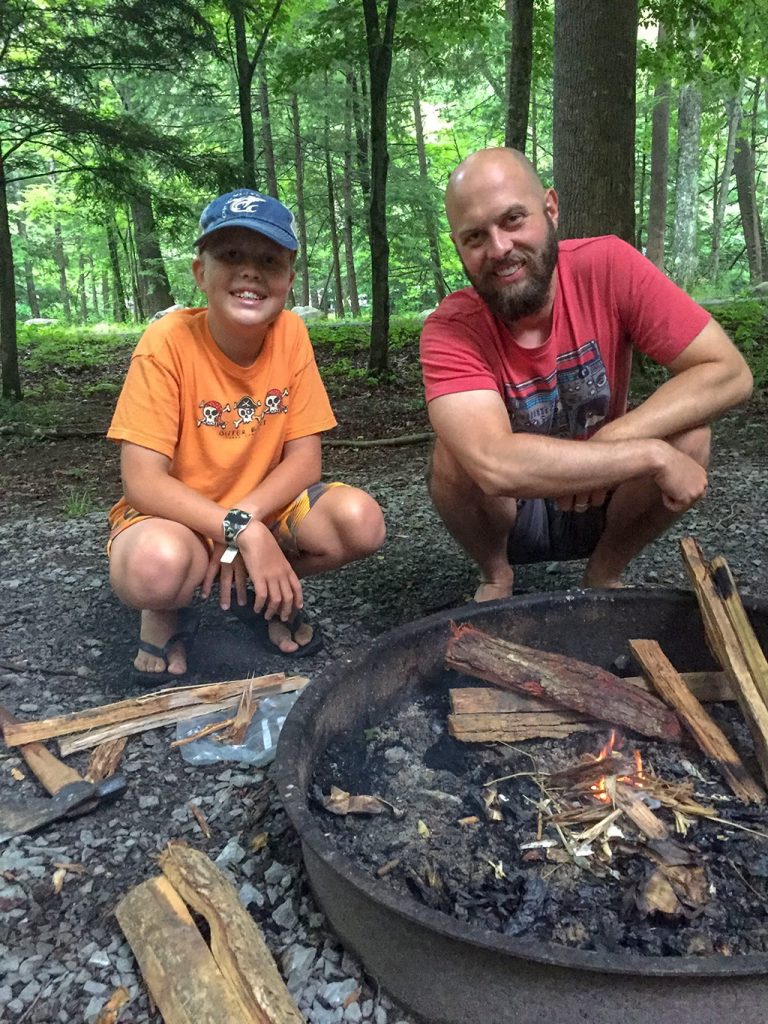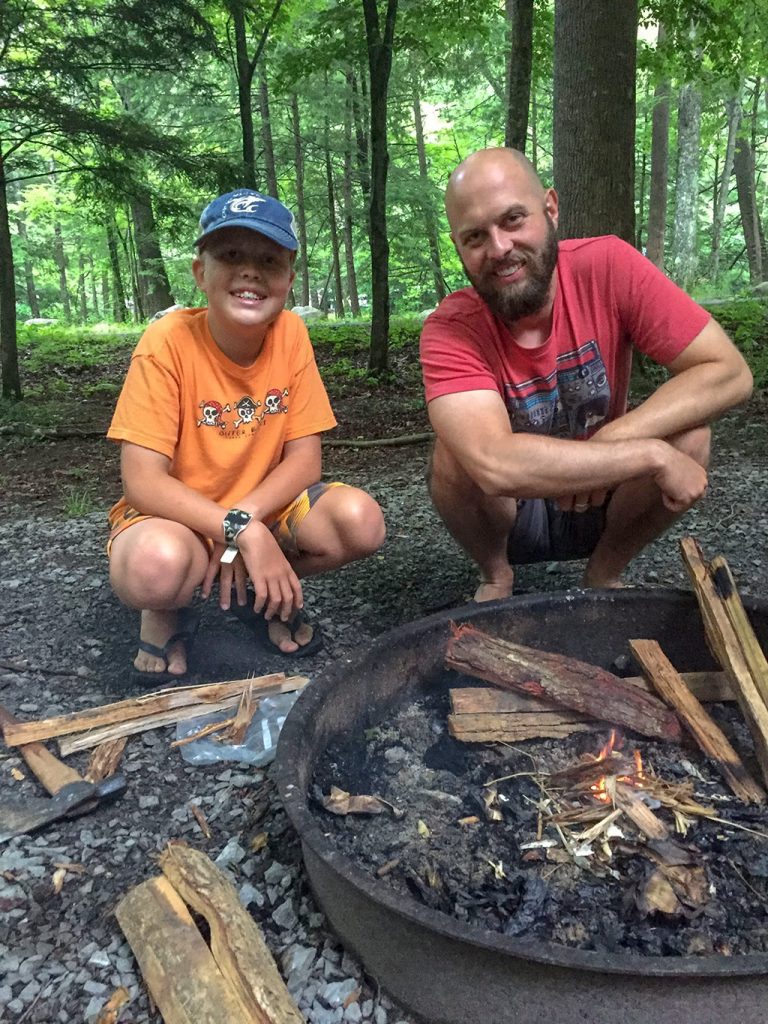 For this trip, we tried several new recipes along with some old faithful ones. Lets just say that some of the new ones worked out great…and others did not (Pizza mush anyone?!?)
One of our new favorite recipes we tried was cooking cinnamon rolls in orange peels.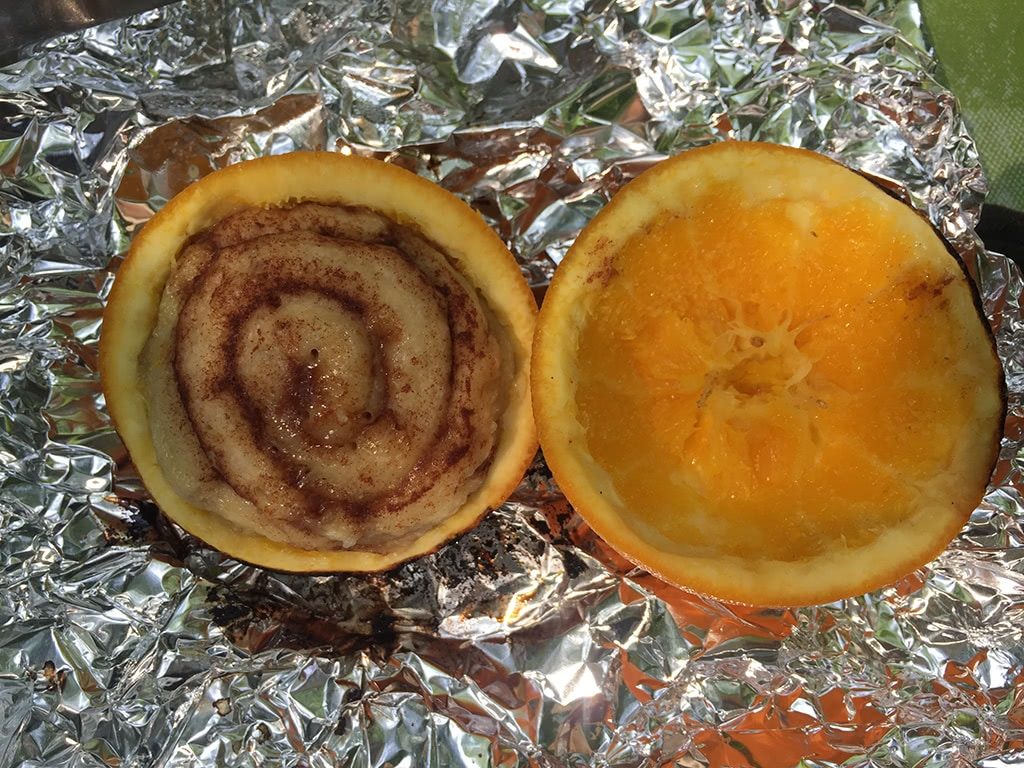 And Chocolate S'mores Cones which included waffle cones, peanut butter, chocolate chips and mini marshmallows…need I say more?!?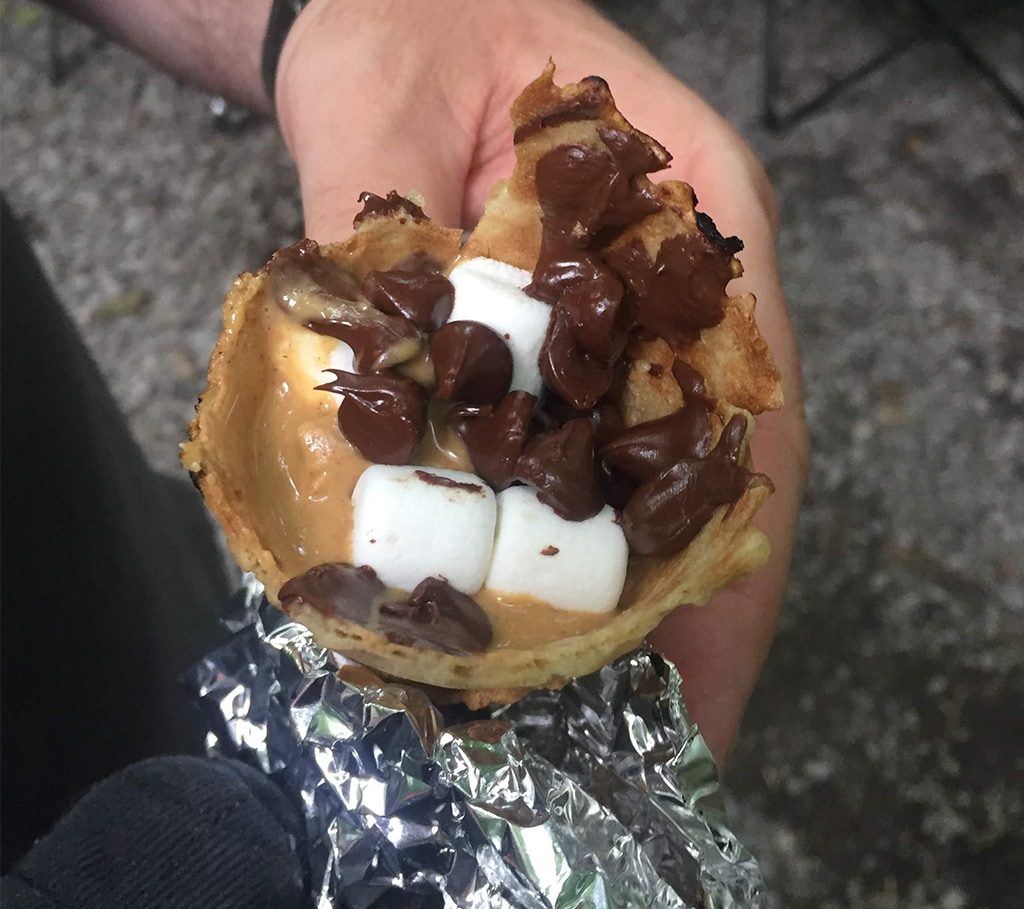 Visit the Elkmont Campground Store!
And when you have that CaddyWampus Moment and dinner turns to pizza mush…you can always visit the Camp Store and get some ice cream treats or candy out of the vending machines.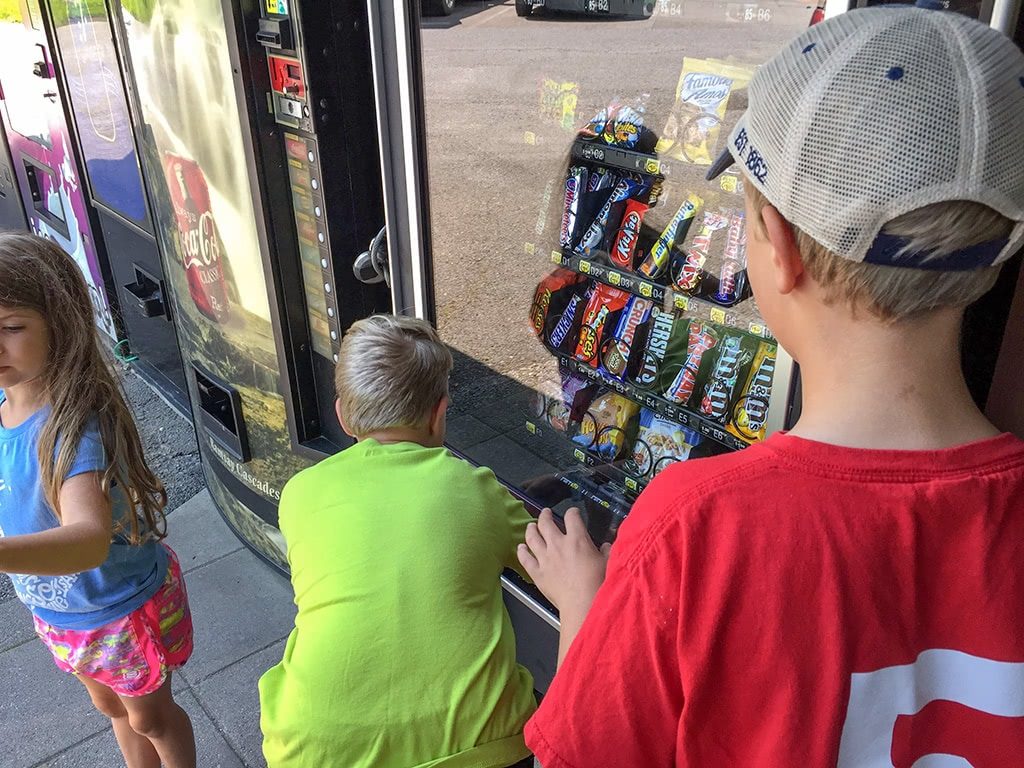 I mean, ice cream has SOME kind of nutritional value in it, right?!?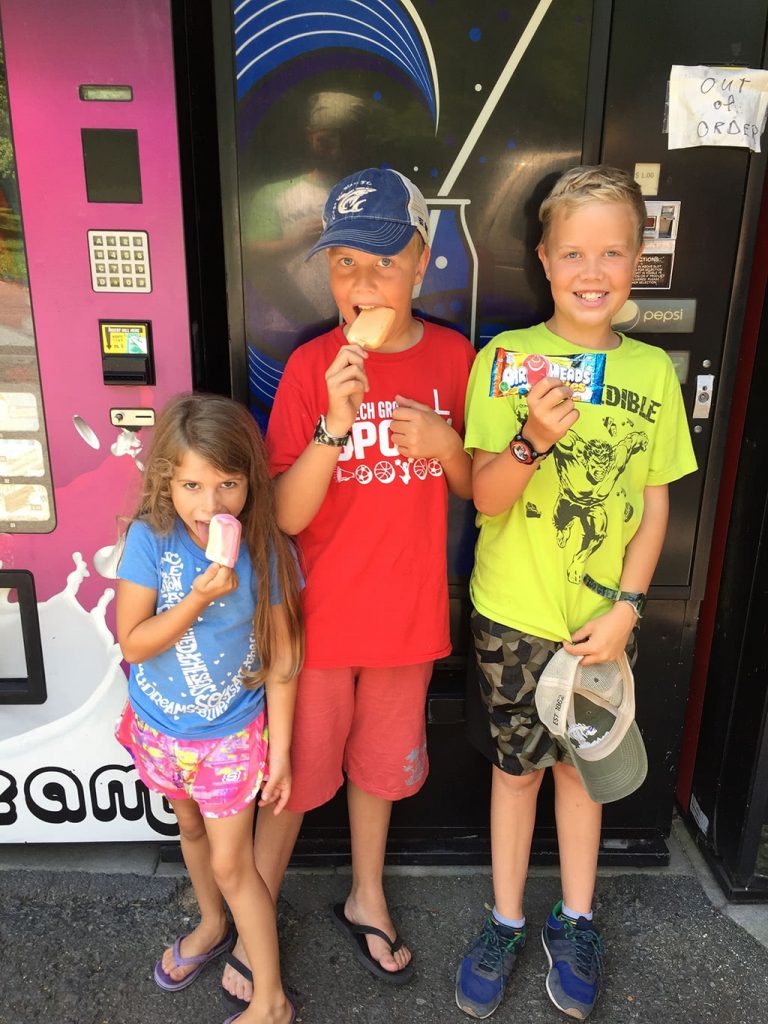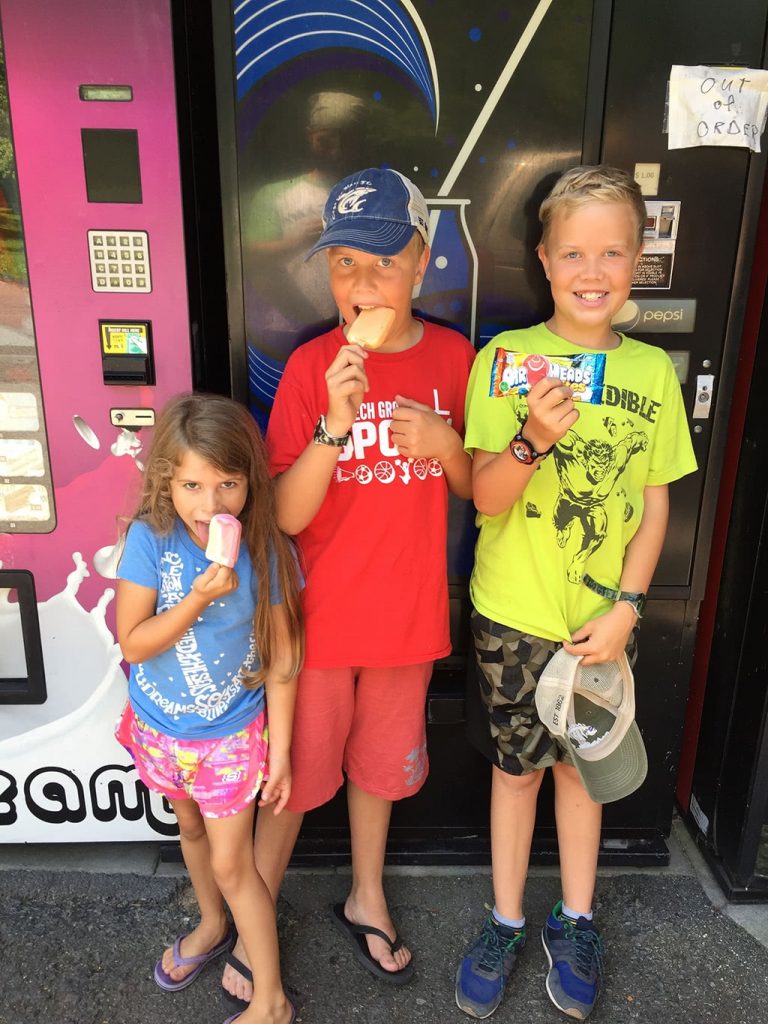 There are other various necessities that you can purchase at the camp store as well. So if you forget something, be sure to check there before you head into town! You might just be surprised at the variety of items that they carry.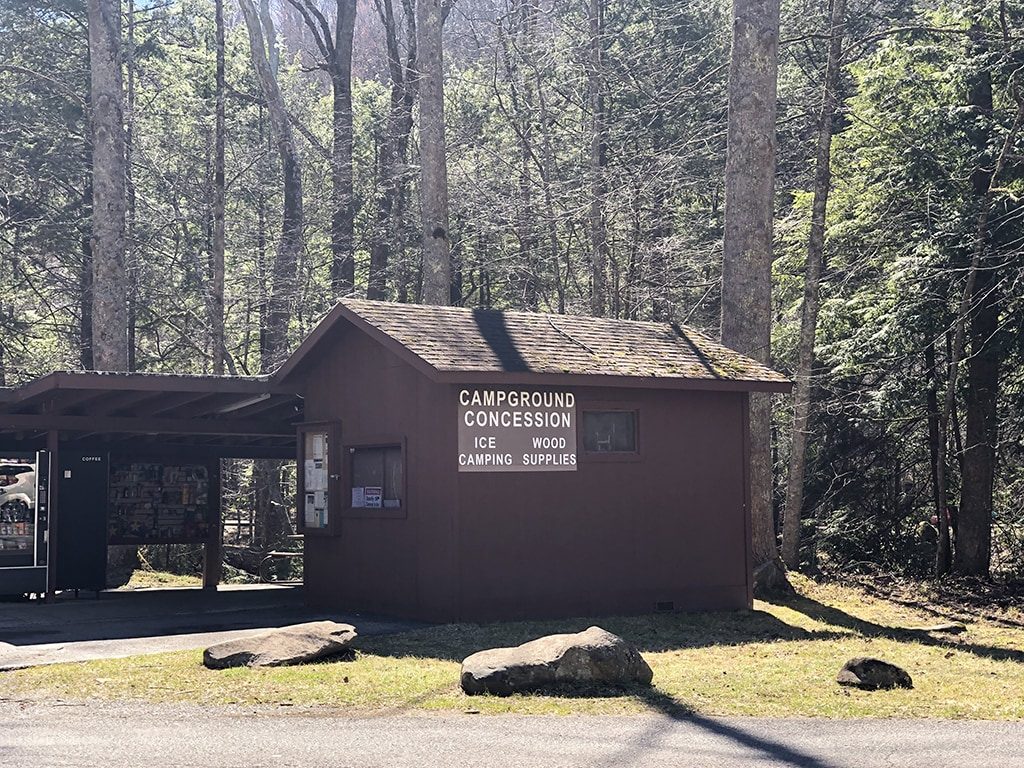 A Few Things to Consider
Do not feed the bears (or any wildlife for that matter)! Remember to always safely pack away your food when you leave your campsite for any amount of time.
Do your research and ask plenty of questions about the fireflies if you are there to view those. The park rangers and staff can help direct you to the best viewing areas.
Plan to buy your campfire wood at the camp store. They only allow certain wood to be burned in the National Park so do your research beforehand.
Be sure to read over the camping regulations prior to your arrival.
Include your kiddos in the planning part. Let them help you find new recipes to try. They will be much more excited about escaping to nature if they have a hand in the planning process!
Leave the electronics at home! It's not always a popular decision with my clan at first, but as the weekend progresses, they don't think another thing about it. It's so important to model to our kids that detaching from technology from time to time is a good thing.
Final Thoughts
Taking time to get outdoors with your family is not always easy. And it definitely takes time and effort to plan a family camping trip. But the memories are always SO worth it in the end!
Our kids have some of the best memories of our little camping trips to Elkmont Campground and every year come springtime, they are asking when we are going to go! I love that we have finally instilled in them a love of camping, nature and exploring the outdoors.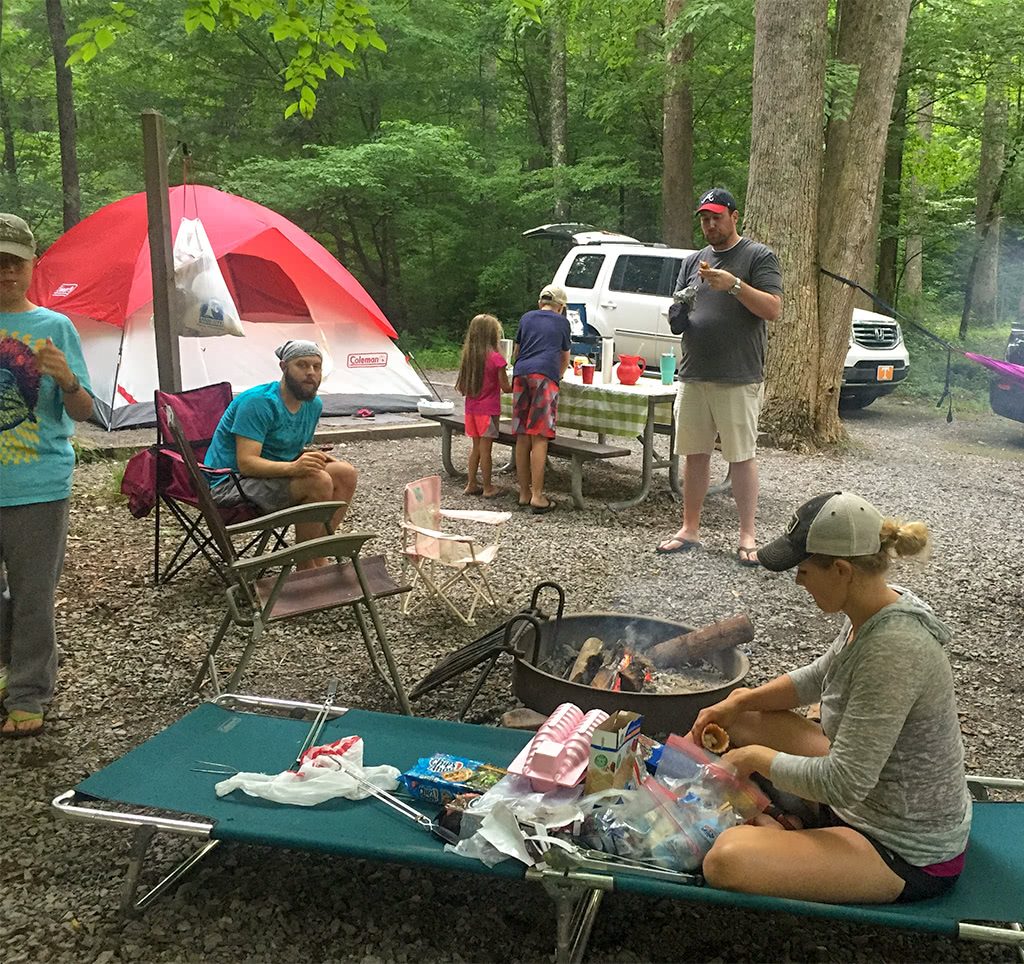 Elkmont Campground is a great place for camping with your family! There are plenty of things to see and do in this area, so be sure to check it out next time you are in the Great Smoky Mountains!
---
So what about you and your family? Have you ever camped at Elkmont Campground before? What was your favorite thing about camping at Elkmont? Leave a comment below!
---
More Related Articles: