Looking for some Smoky Mountains books for kids?
Year after year, the Great Smoky Mountains National Park continues to be the most visited national park. Families from all over the world stop to make a visit to this beautiful area and all that it has to offer.
The Great Smoky Mountains National Park is full of wonder for even the littlest of adventurers. One of the best ways to begin instilling a love of the Smokies is to expose them to some of the amazing books out there all about the Smoky Mountain area (in kid friendly form, of course!)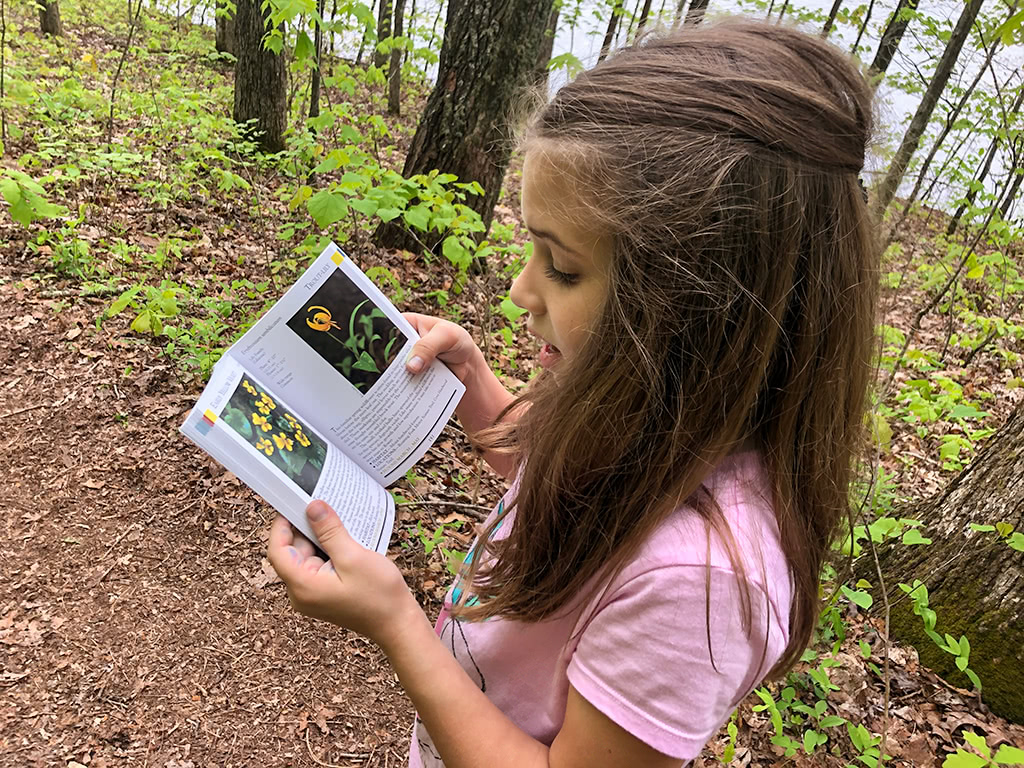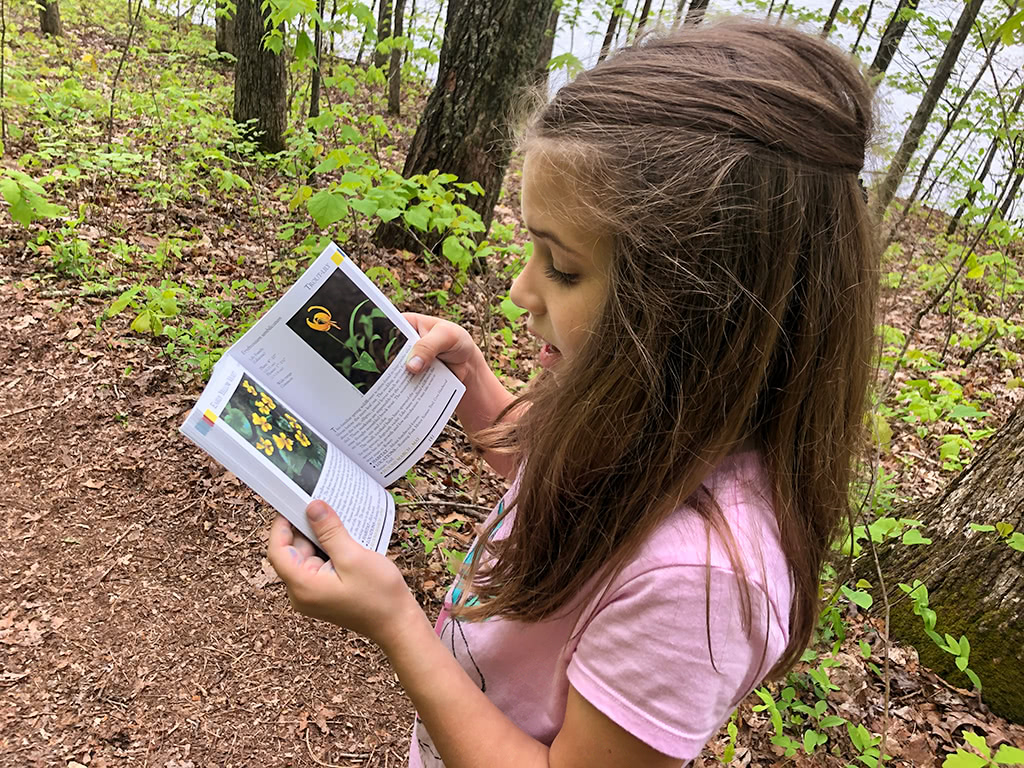 From creative children's books to nature guides (and even board books for the littlest ones!), here are some of our favorite books that will help spark a love of the Smokies in your kiddos!
*This post may contain affiliate links which help support this site, but won't cost you anything extra. Read our full disclaimer.
Informational Smoky Mountains Books for Kids
If you are looking for informational books that tell a little bit of the history of the park, how it was formed and a few highlights about visiting the park and more, these books all do a great job of introducing the Smoky Mountains to the younger audiences.
(And you might learn a little yourself along the way as well! We sure did!)
Board Books for the Youngest Smoky Mountain Adventurers in the Family!
Board books are a perfect way to introduce the Smoky Mountains to the youngest ones in the family. These board books are designed for little hands to hold while they enjoy beautiful pictures about some of the animals that live in the Smoky Mountains!
Fun Fictional Smoky Mountains Books for Kids
For more of a fun storyline with fictional characters that is set in the Smoky Mountains, these books are fun and imaginative for younger readers. We have loved reading these story books over the years. They will definitely be a great addition to your child's library!
Interesting (& Gross!) Books about the Smokies that Kids will LOVE!
These next few recommendations are absolutely hilarious. They creatively introduce fun and (sometimes gross!) facts about wildlife in the Smokies. And if your child is interested in learning about how to identify animal scat and tracks, then the "Who Pooped in the Park?" book is definitely a win!
More Books about Wildlife in the Smoky Mountains
There are so many amazing animals that make their home in the Great Smoky Mountains. These books will inspire and intrigue younger readers as they learn more about some of the commonly seen animals in the Smokies like deer and black bears in addition to learning about wildlife safety.
Books About Salamanders in the Smoky Mountains
Did you know that the Great Smoky Mountains is known as the "Salamander Capital of the World?" With over 30 species, you just never know what kind of salamander you might come across when visiting in the Smoky Mountains. Here are a few fun books to get kids excited about salamanders!
Books about Butterflies & Lightning Bugs
The Monarch butterfly migrates every year from Canada to Mexico. One of the common places to see them every year on their migratory path is in the Great Smoky Mountains in the early fall season.
And…you can even help with research efforts by participating in the Monarch Tagging program that is conducted by the Great Smoky Mountains Institute at Tremont every year around September/October. But in the meantime, kiddos can learn more about Monarch butterflies with this book about Monarchs.
Another amazing phenomenon that the Smokies is known for is the synchronous fireflies that you can find in the Elkmont area of the Smokies every Spring. Here is a fun read about lightning bugs!
Smoky Mountains Activity Books
From coloring books to word searches and journals, these books will give kids fun and interesting things to do all while learning more about the Smoky Mountains!
Fictional Juvenile Books That Take Place in the Smoky Mountains
There is nothing like getting lost in a good fictional book as your child becomes an independent reader. These books are great for elementary-aged school kids (and beyond!) and will bring a little fun and adventure into some familiar settings in the Smoky Mountains.
Recommended for Grades 3 – 7
Recommended for Grades 2 – 8
Recommended for Grades 3 – 7
Recommended for Grades 4 – 7
Smoky Mountains Nature Guides and Field Guides
And last but not least, be sure to invest in a few nature guides and field guides to bring along on your adventures in the Smoky Mountains.
With the Great Smoky Mountains being the most biodiverse park in the national park system, you will definitely want to keep some nature guides on hand when visiting the park. Over 19, 000 species have been identified and scientists predict there are TONS more that haven't even been discovered yet!
Kids typically love the challenge of identifying different species when out on a hike or simply just exploring in some of your favorite Smoky Mountain locations. Here are some of our favorite go-to guides that we grab when we head to the Smokies!
Final Thoughts
The Great Smoky Mountains is an amazing place to make memories with your family. Begin your family's special collection of Smoky Mountains books for kids so you can continue to foster a love of the Smokies whether you live nearby or just simply love visiting the area!
More Smoky Mountains Articles:
Smoky Mountains Books for Kids